Coughtrie CPS 20
Thanks to John Mitchell for supplying this bulkhead. This fitting is similar in appearance to the CPS 16 bulkhead, although it is larger in diameter. The same basic aluminium base and polycarbonate cover employed in this fitting are also used on the CPS 28 version, for larger (28 W-55 W) '2D' compact fluorescent lamps.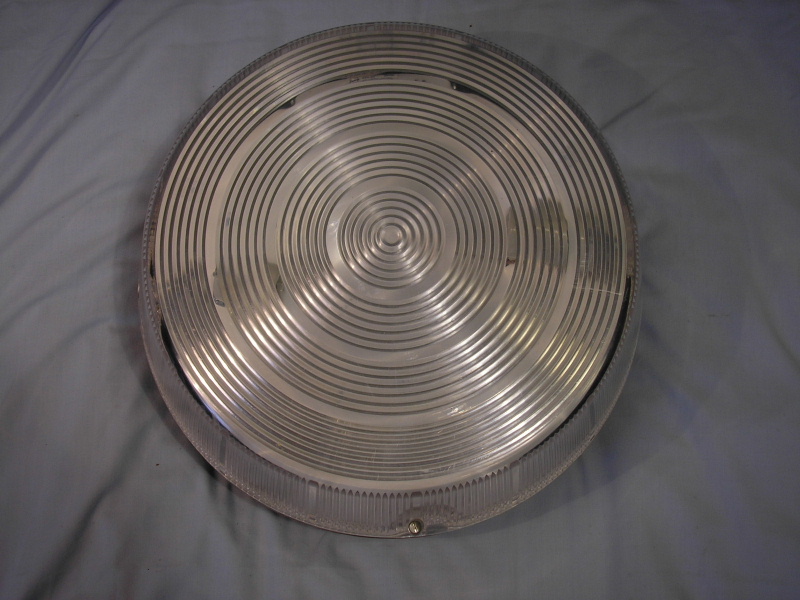 Unlike the CPS 16, which has five groups of concentric rings moulded into the front of the diffuser, the CPS 20 only has four.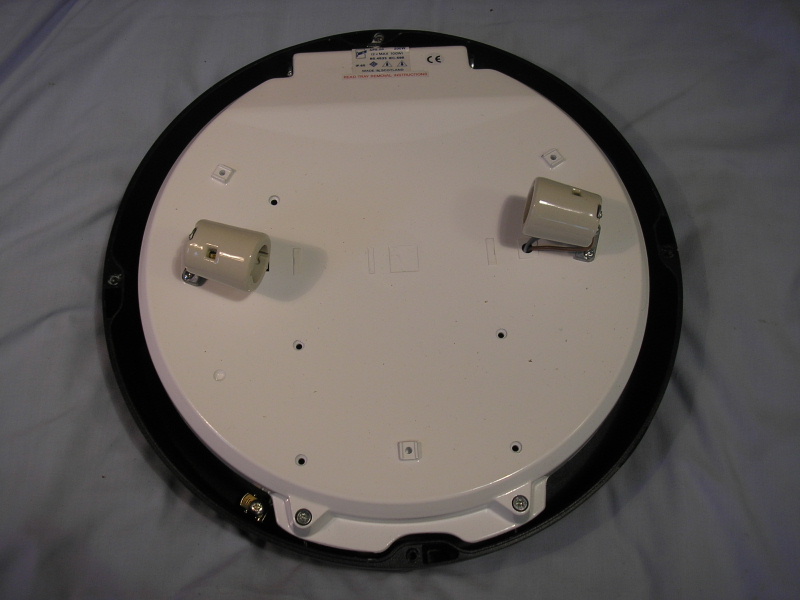 Two bayonet lampholders are fitted to the hinged reflector inside the fitting. The bulkhead previously operated two 18 W SOX lamps, with gear mounted remotely. I intend to do the same (although I will attempt to accommodate gear within the fitting itself), as a twin 18 W fitting exists at Ilam Hall, on the Derbyshire/Staffordshire border, and rather strange it looks as well!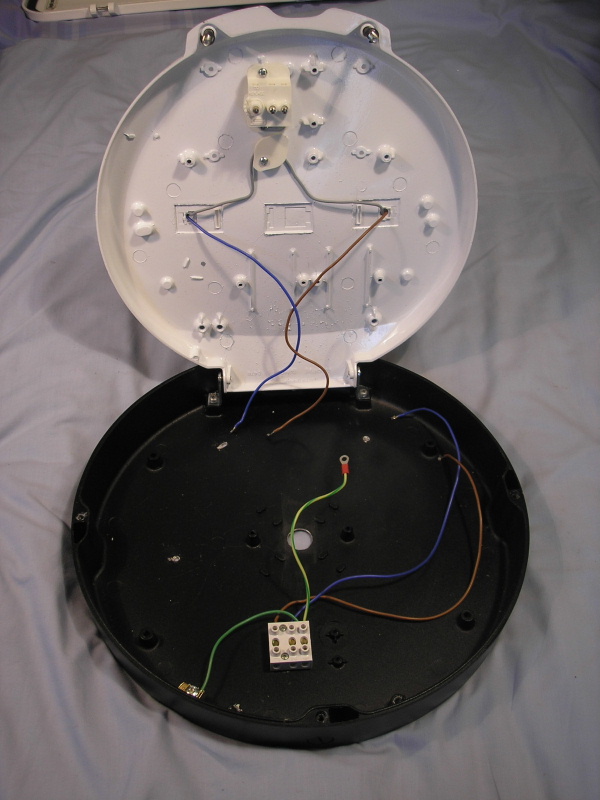 Unfastening the two fixing screws that ordinarily hold the reflector in place allows access to the inside of the base. A fixed terminal block allows for a quick connection from the incoming supply cable. As with the CPS 16, a fused "presconnector" is fitted to the rear of the reflector. This automatically cuts power to the lamp when the reflector is lowered - a useful safety feature.
---
CLICK HERE TO MAKE A MONETARY DONATION
© 2002 - English Street Lights Online