Local Thorn Gamma 5s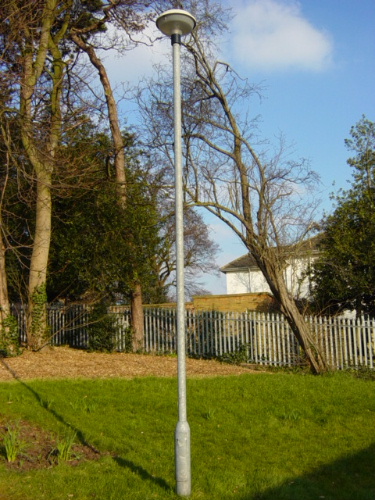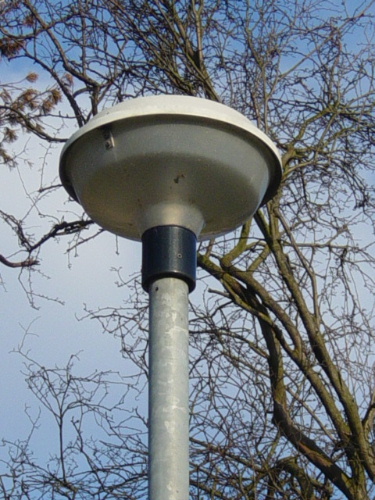 At the very top of Arthur Hind Close are several Thorn Gamma 5s; all using 125 W mercury lamps - these are the ones that Jeremy mentions on the Backboards in Collection page, and I have to agree with him that the lanterns and columns are in a "very good condition". I think that the lanterns may all run on time switch control but I am not completely sure at the time of writing.
This raise-and-lower-column mounted 35 W SOX Gamma 5 is in a slightly poor condition but continued to work until January 2008, when it was replaced with an WRTL Arc. Fortunately the lantern was saved into my collection. A Zodion SS55 two-part cell is fitted to the canopy.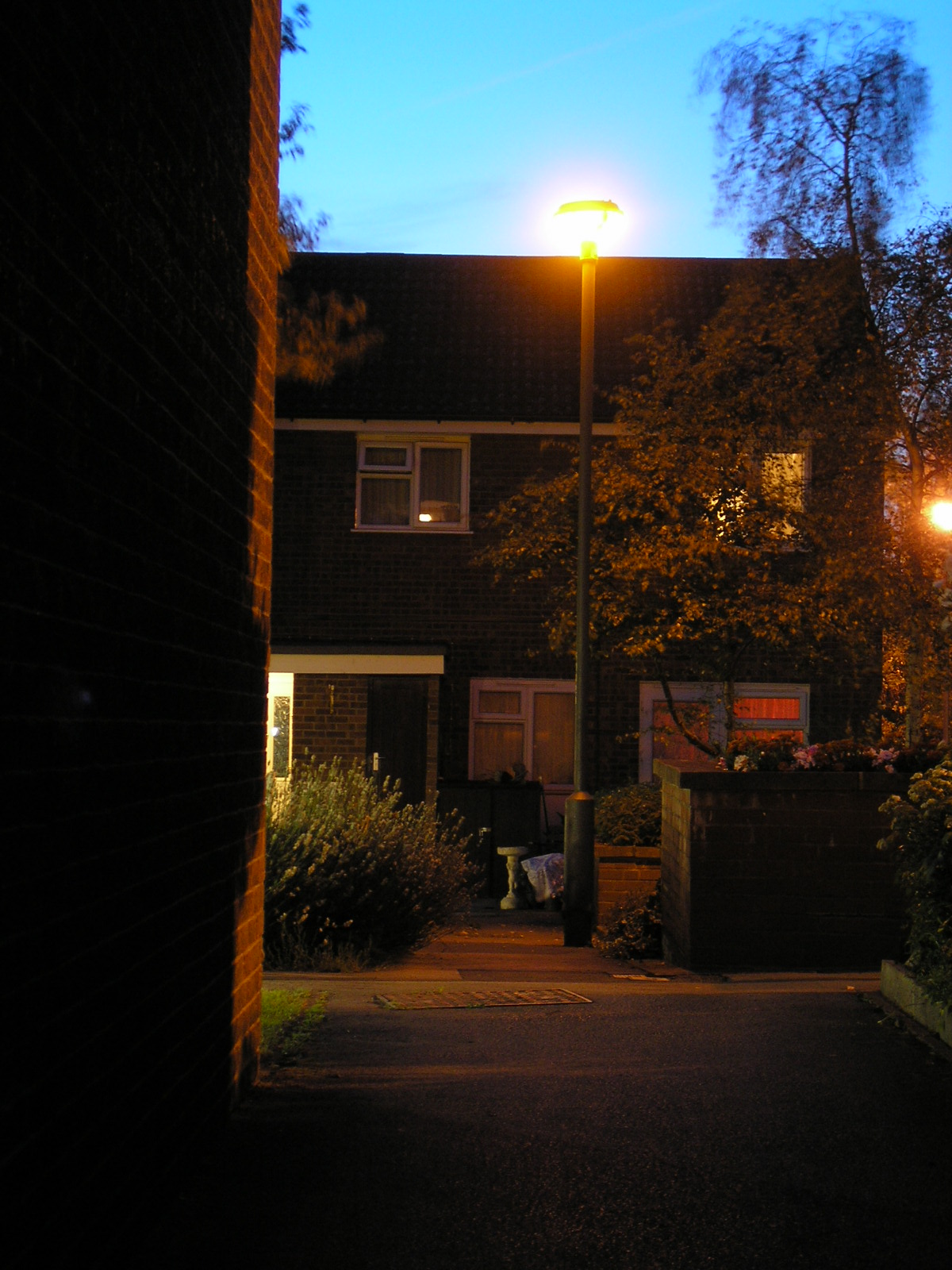 Light output from the lantern was good - the bowl was very clean.
---
CLICK HERE TO MAKE A MONETARY DONATION
© 2002 - English Street Lights Online