Local ASD Highway Diamond Minis
The Highway Diamond Mini LED lantern from ASD lighting of Rotherham sees considerable use in the Kirk Hallam and Ilkeston areas of Derbyshire, but can be seen in smaller numbers on some housing developments elsewhere in the County.
This side-entry example is attached to a 5 m mid-hinged column on a footpath between Wharncliffe Road and Pimlico in Ilkeston. Prior to the fitting of the LED lantern, a Philips MI 26 35 Watt SOX lantern was installed here.
A Zodion ZCellLED photocell rated at 20 Lux switches the lantern automatically.
The optic is capable of accommodating up to 44 LEDs (11 clusters of four LEDs in each); however, only eight LEDs are employed in this lantern, which is rated at 11 Watt.
This Highway Diamond is to be found at the start of a housing development that is off Manchester Road in Chapel-en-le-Frith; the other street lights on the development being Highway Diamonds too. The columns are 6 m in height.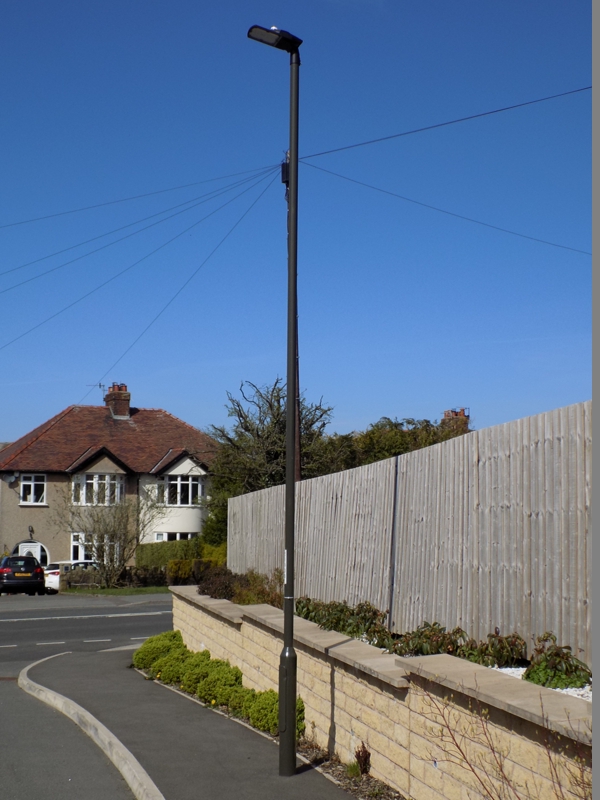 This example features eight LEDs too; these lanterns run at 15 Watt.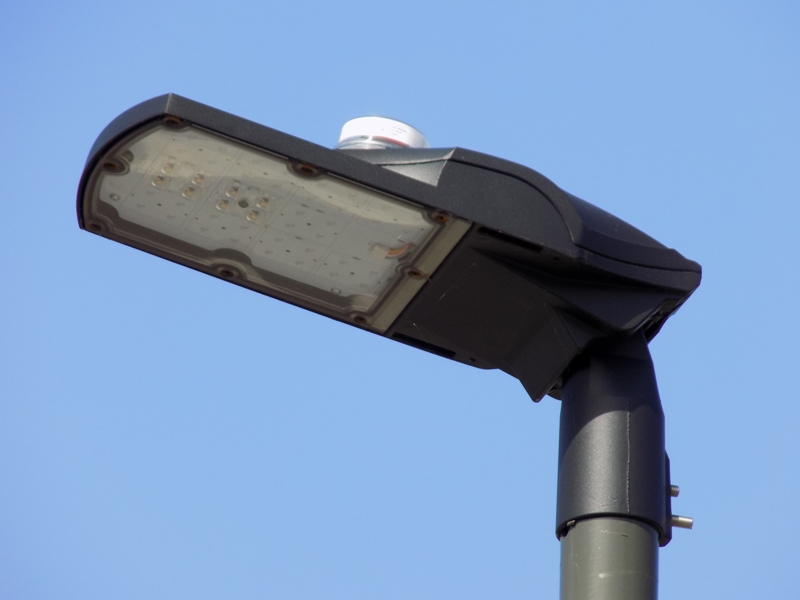 This housing development in Littleover also saw Highway Diamonds used as the preferred street lighting lantern.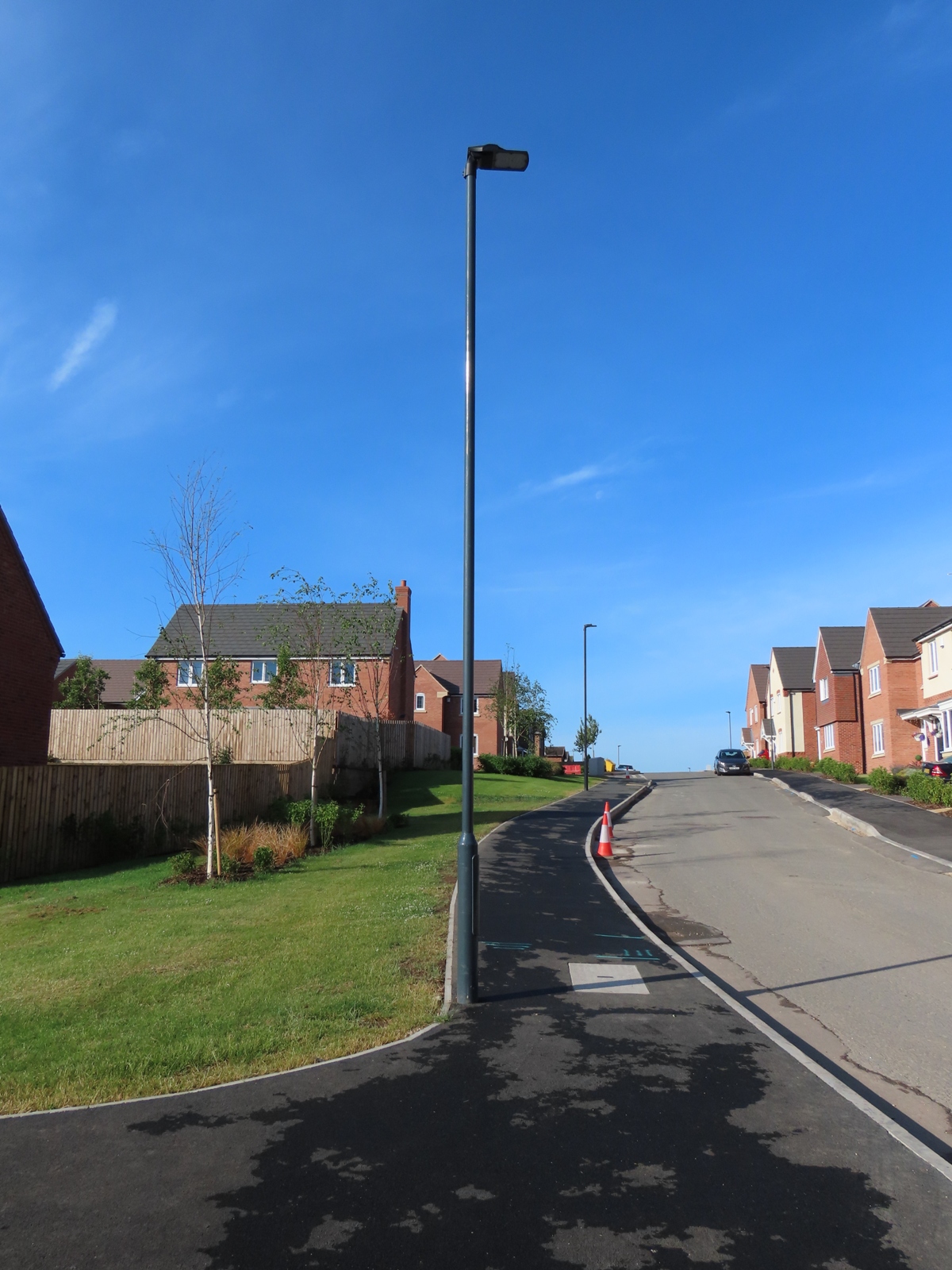 The roadway lanterns incorporate twelve LEDs here.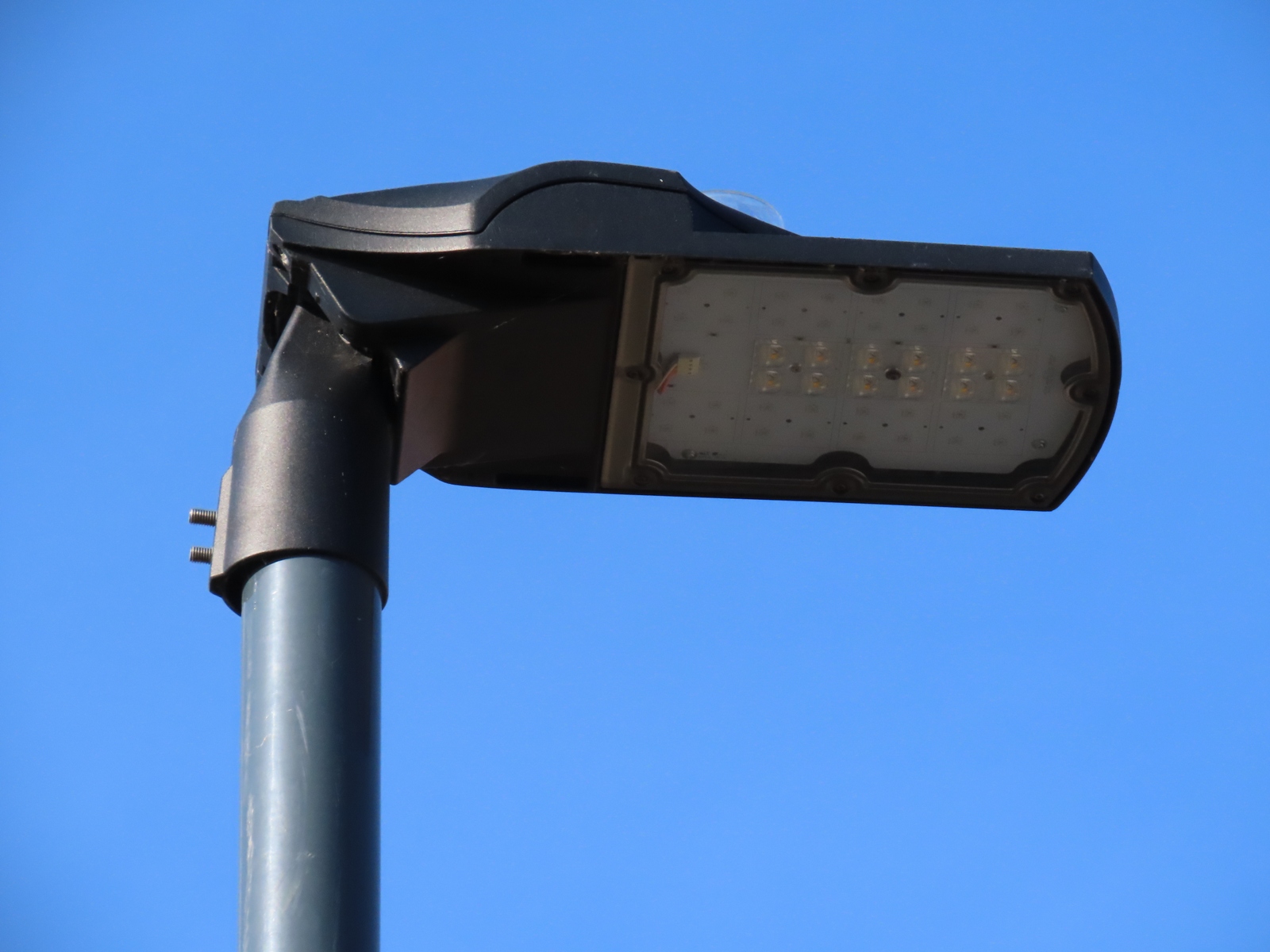 This column is located on a footpath that is adjacent the above column.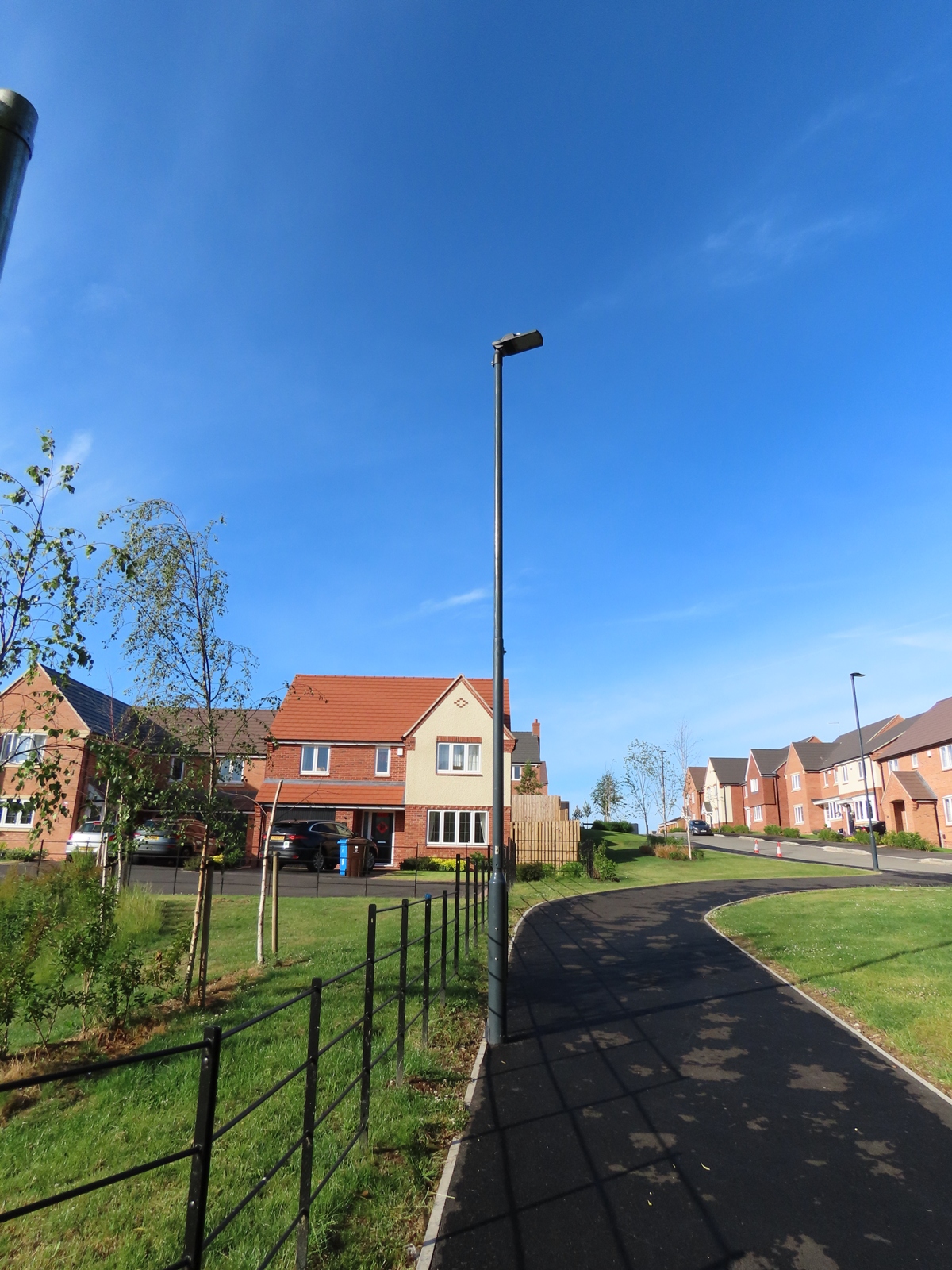 This saw a return to eight LEDs in the lantern, although it carries a sharper tilt, owing to the need to cast light onto the adjacent wide verge too.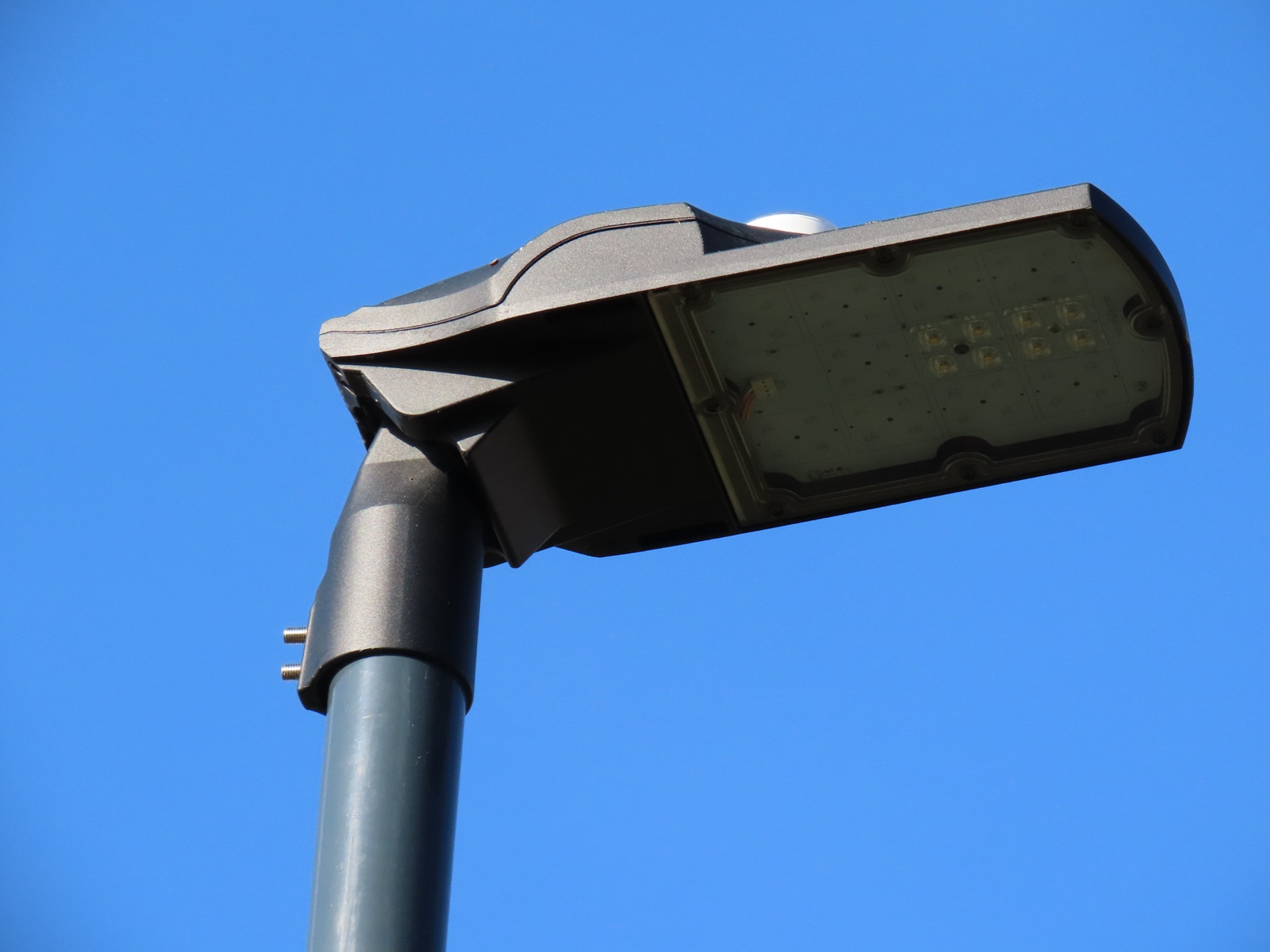 ---
BACK TO LOCAL SIDE-ENTRY LANTERNS PAGE
CLICK HERE TO MAKE A MONETARY DONATION
© 2002 - English Street Lights Online