Local Urbis Axia 3s
The Axia 3 made something of a surprise appearance in Derbyshire when it was used as the default street lighting lantern on a new housing development in Chesterfield that was constructed on land occupied previously by Walton Hospital. The new roads had been designed using the CU Phosco P852K instead, and so why the Axia 3s ended up being fitted is a mystery, although it is likely to be down to availability at the time of ordering, meaning that the Phosco lanterns may still end up being installed at a later date, while the Axias serve as a temporary solution in the meantime.
The first two columns from Whitecotes Lane are seen here. At the time of photographing, both were awaiting installation of their supply cut-outs.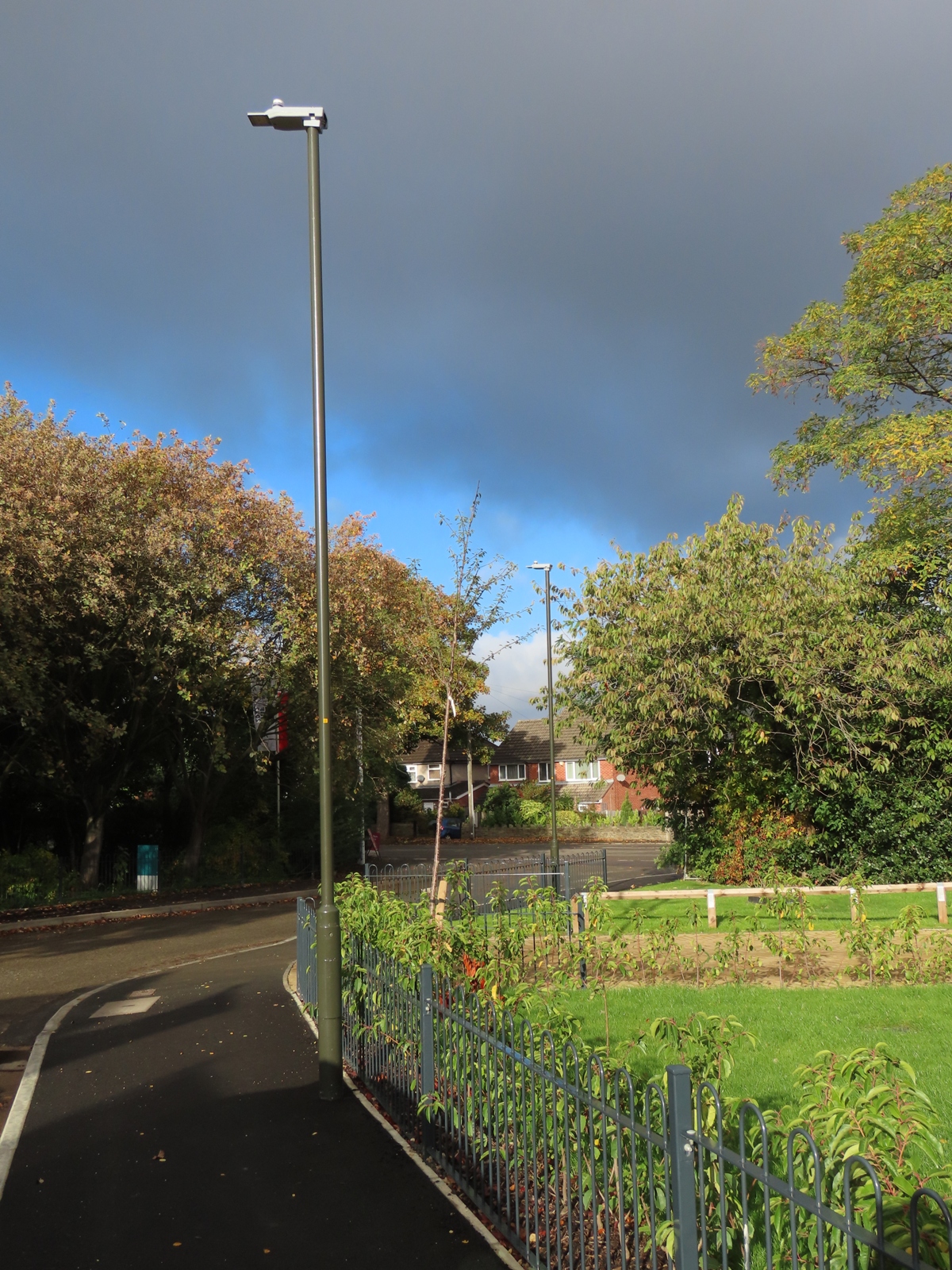 The photocell is a 20 Lux Zodion ZCellLED.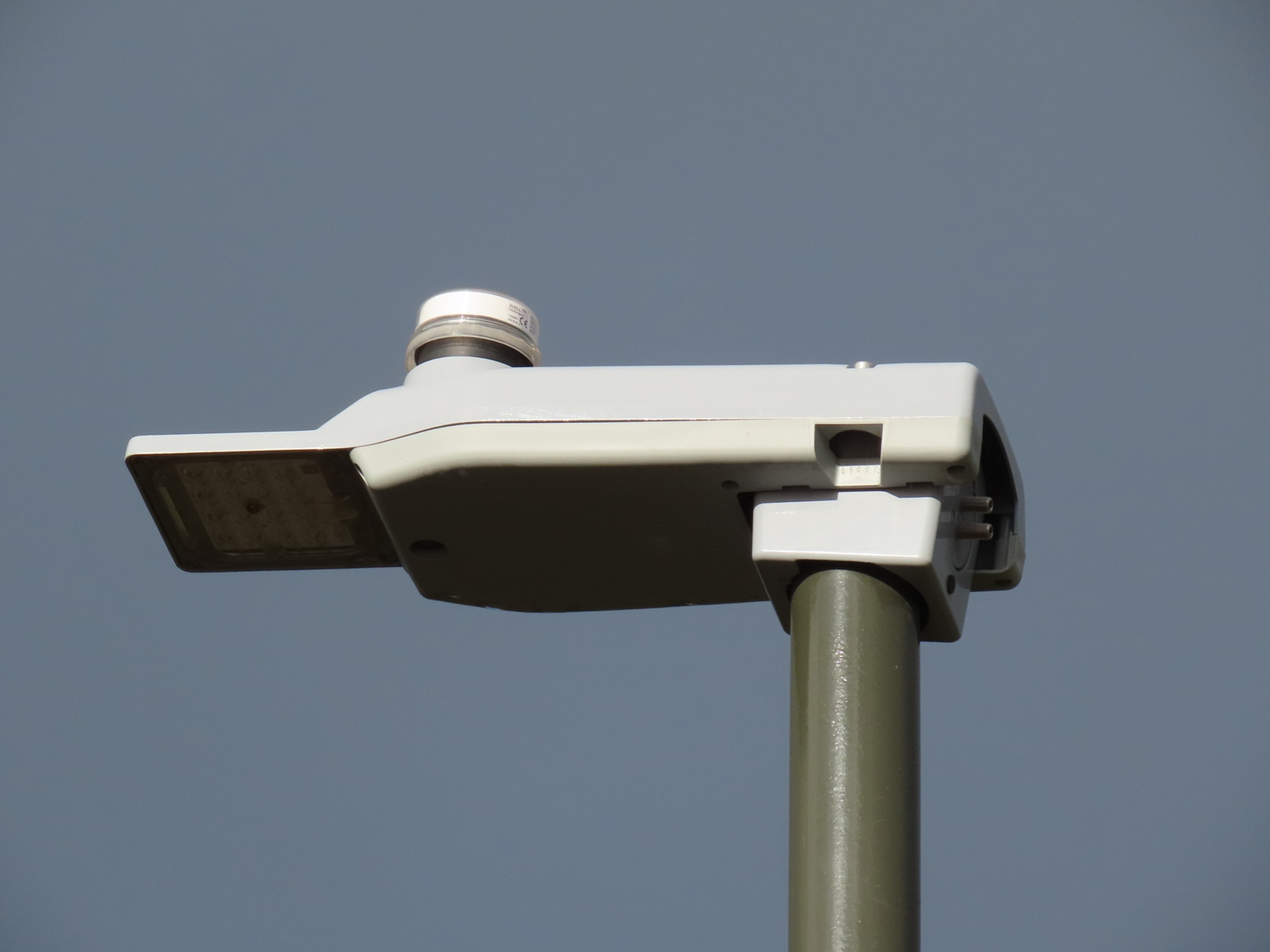 Sixteen LEDs are installed in these lanterns.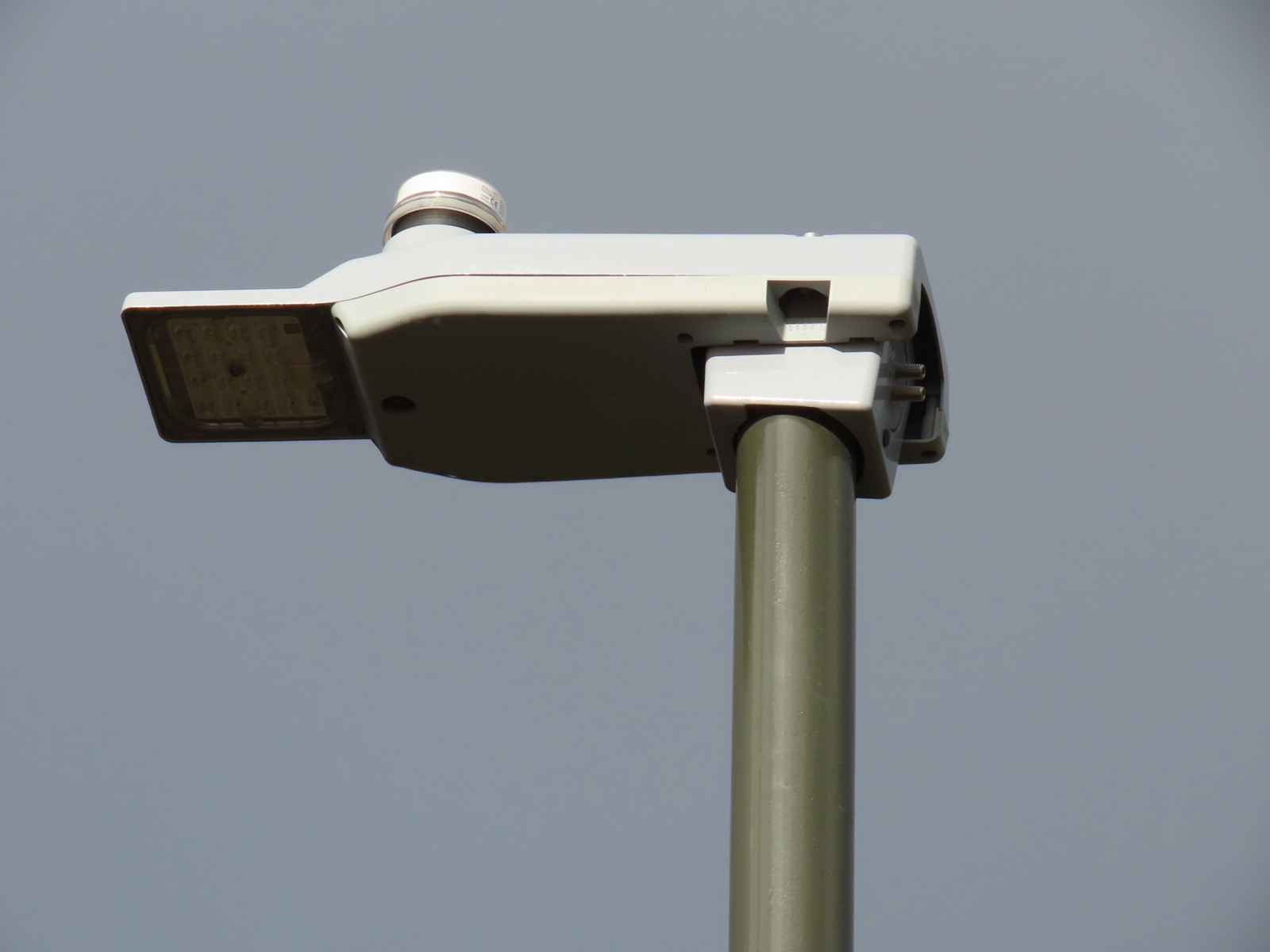 The small section that is recessed on the side of the lantern, towards the back, indicates the current tilt setting (adjustable through the grub screw on top). This allows angles between +10 degrees and -10 degrees to be set, in increments of five degrees.