Local CU Phosco P855-288s
A number of P855-288 high mast lanterns replaced the majority of P655 SON lanterns on Derby's Ring Road in early 2022. With the high masts having been renewed in 2009, only the lanterns were changed this time, as an energy and (in theory) maintenance cost saving. The lanterns were replaced like-for-like, with no additions or removals being made to the existing quantities on each mast.
This six-headed mast is located adjacent the switch room near Exeter Street - certainly, this used to be home of the electrical panels that operated the high masts, and may still serve this purpose to this day.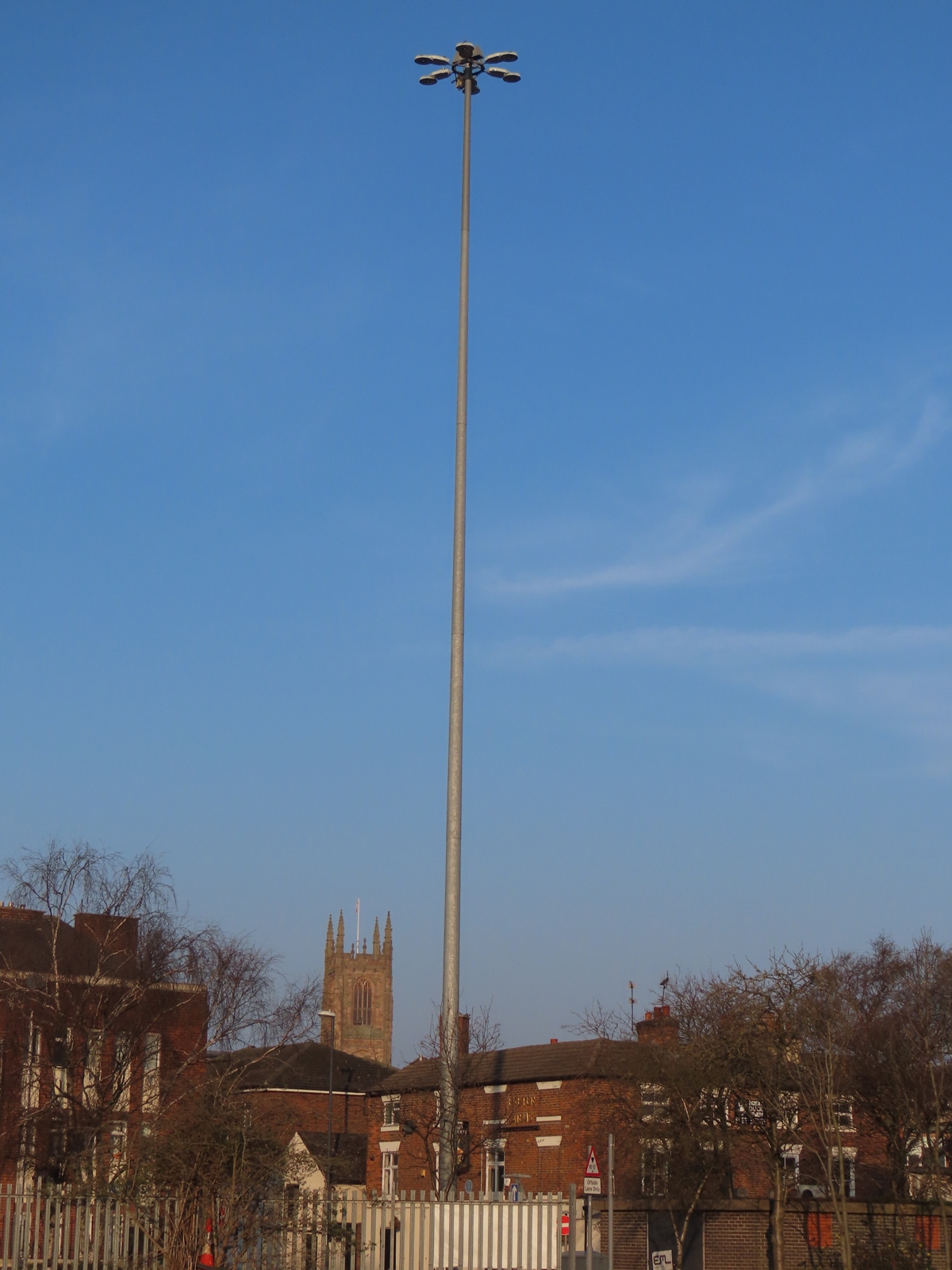 The lanterns are of comparable proportions to the P655s, with the P855-288 being 175 mm (6·89 inches) longer, and 1 kg (2·20 lb) heavier.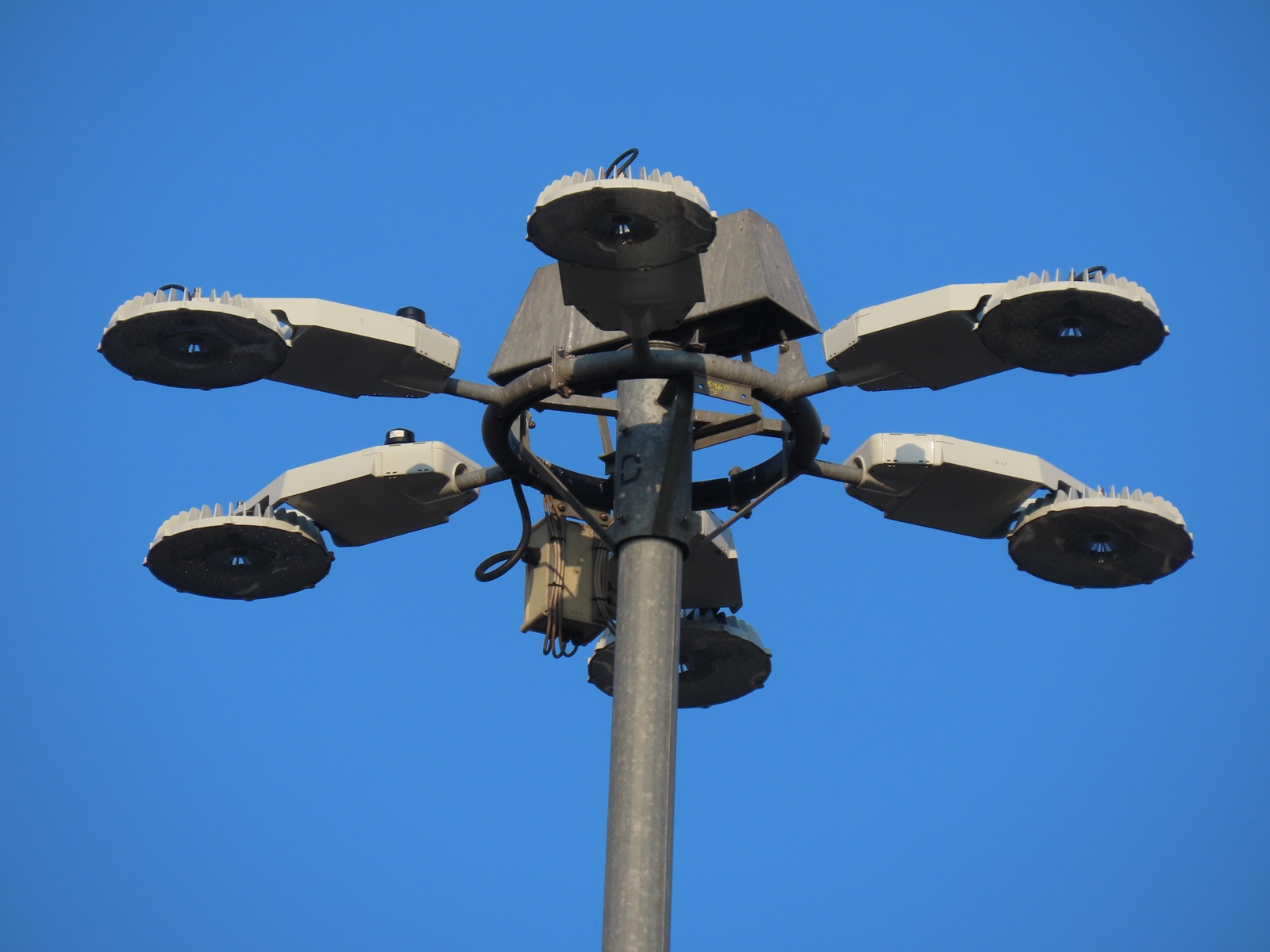 All are fitted with NEMA sockets, but because the masts are group-controlled from a central location, Zodion dummy links are used to short out the socket connections.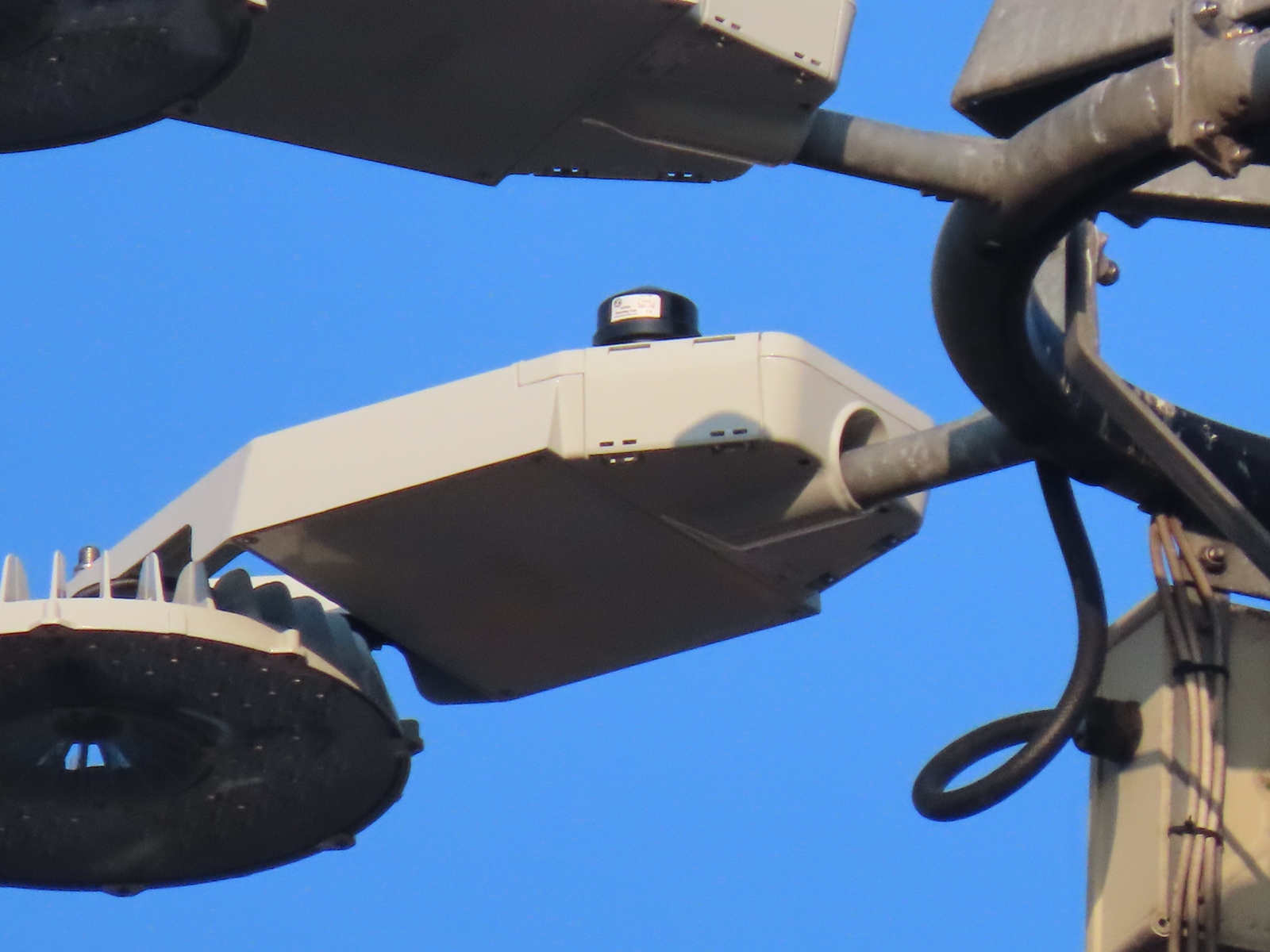 Whereas the P655 had a moveable lampholder, in order to concentrate the majority of the beam in a set direction, the P855-288 employs a system known as "STAR-Optic", with the entire LED array carousel being able to be rotated to a desired position.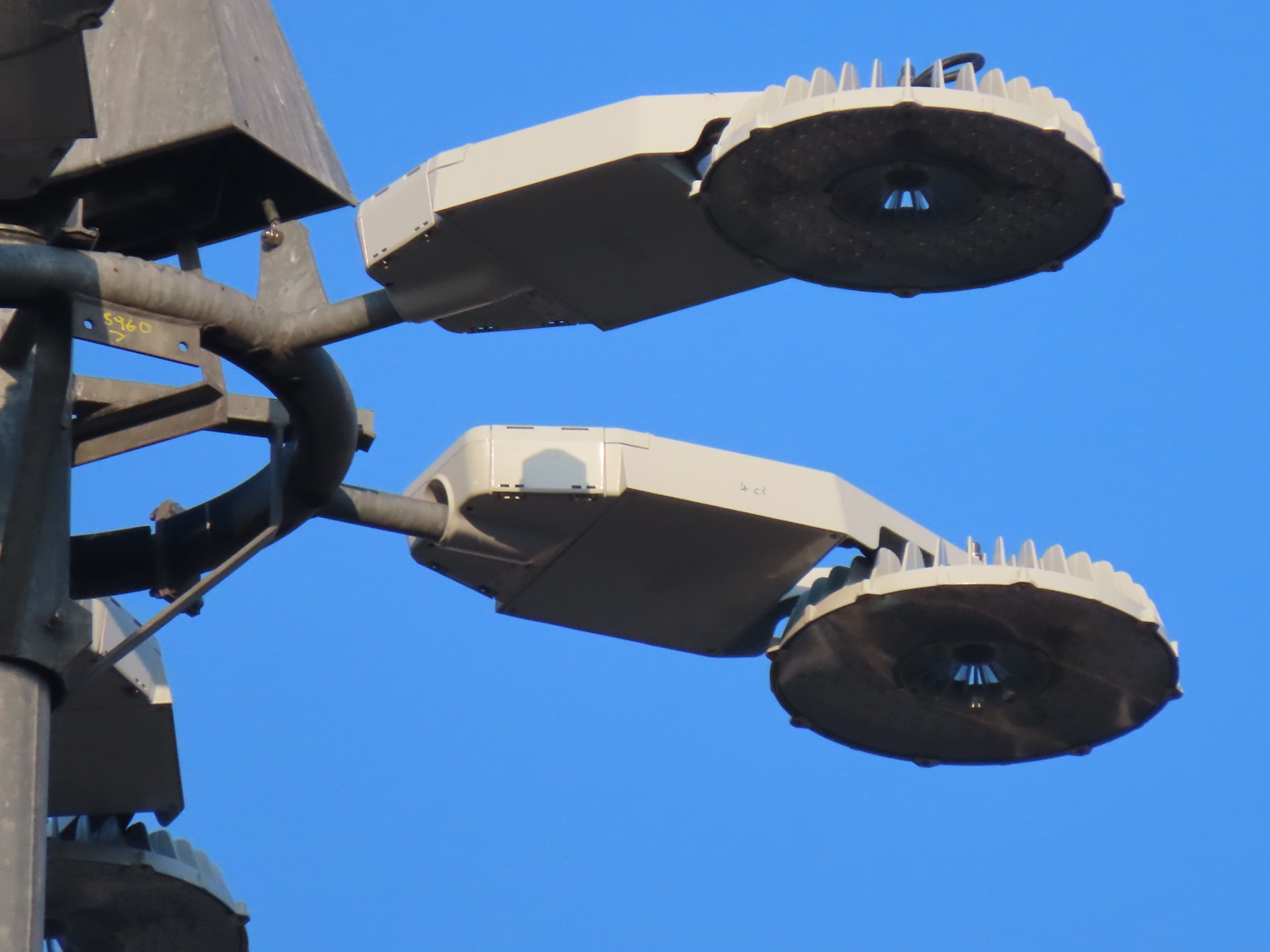 One of the eight-lantern masts is pictured below.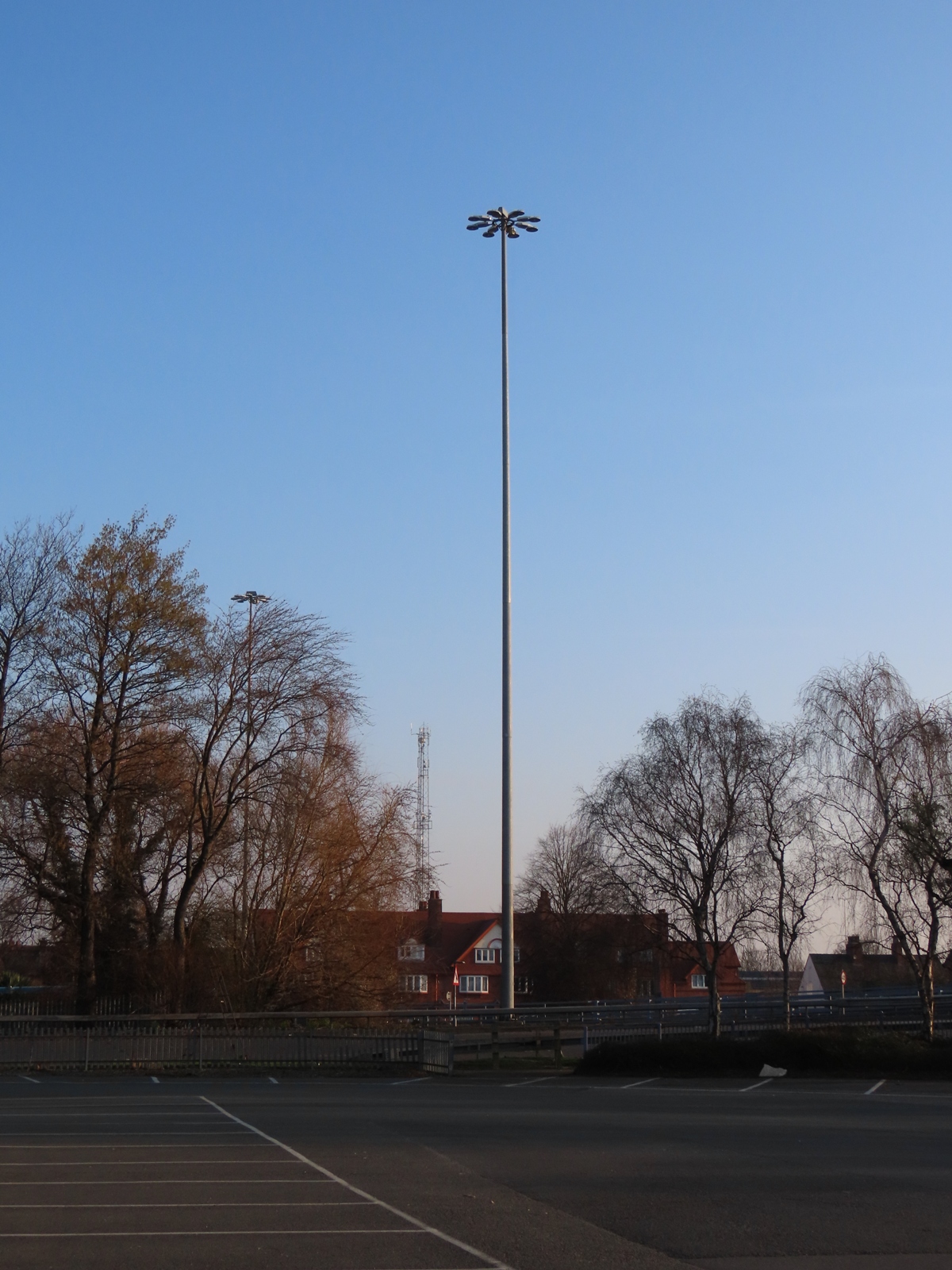 The winch gear for lowering the cradle whenever maintenance is required is located within the central angular part of the mast structure.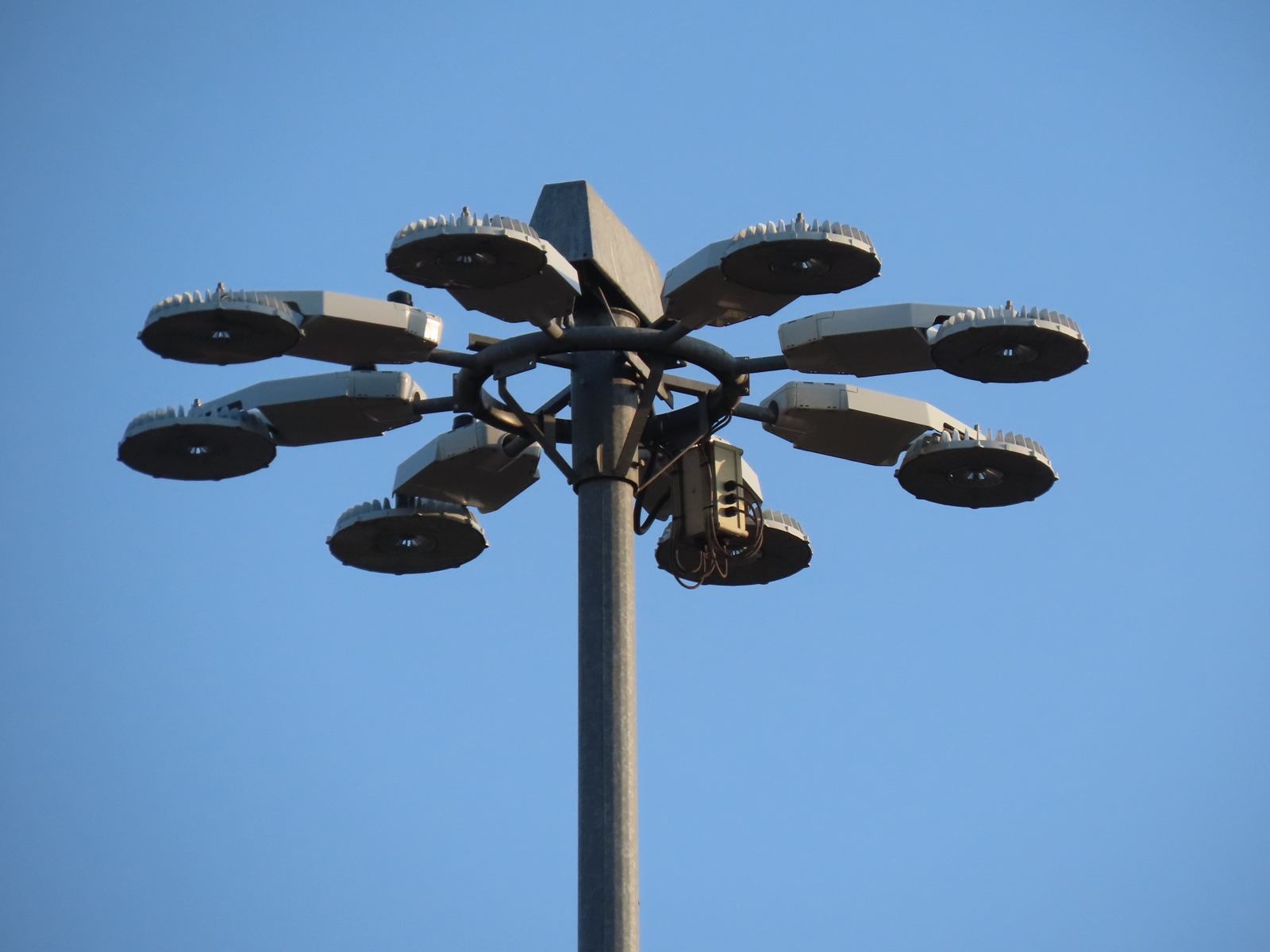 The large circular optic of each lantern reminds me of the GEC Z3430 400 Watt SON-T lanterns that were installed on the previous masts, although all of these saw only four lanterns per mast.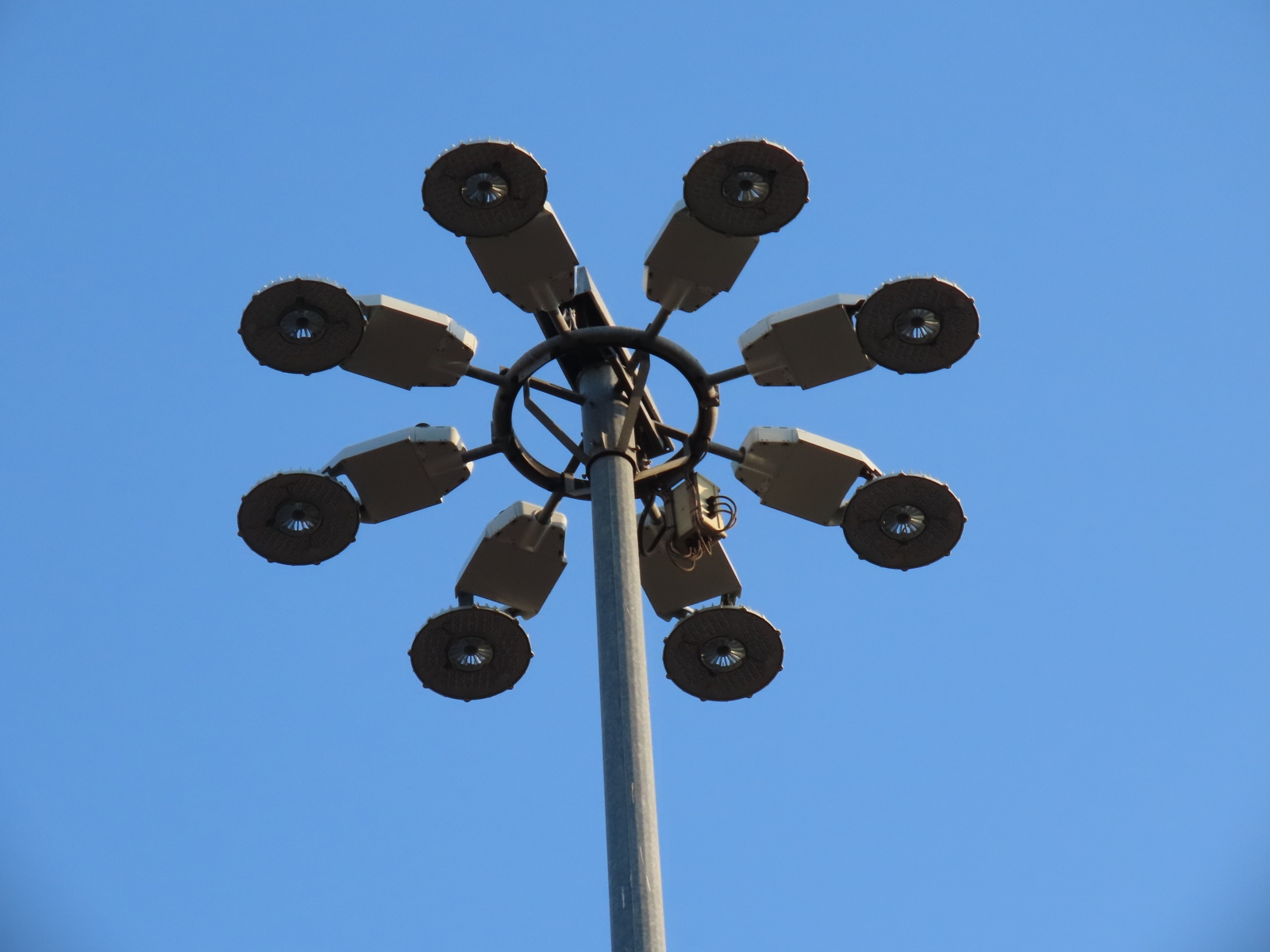 Four separate PCBs, each containing 18 LEDs (72 LEDs per lantern, and 576 LEDs altogether on this mast) are positioned around a central open section that is designed to encourage air flow, and reduce running temperatures. The label located top-left makes reference to 'F3', which I assume is an optic setting, and '740', which is likely to represent the 4000 K colour temperature of the LEDs.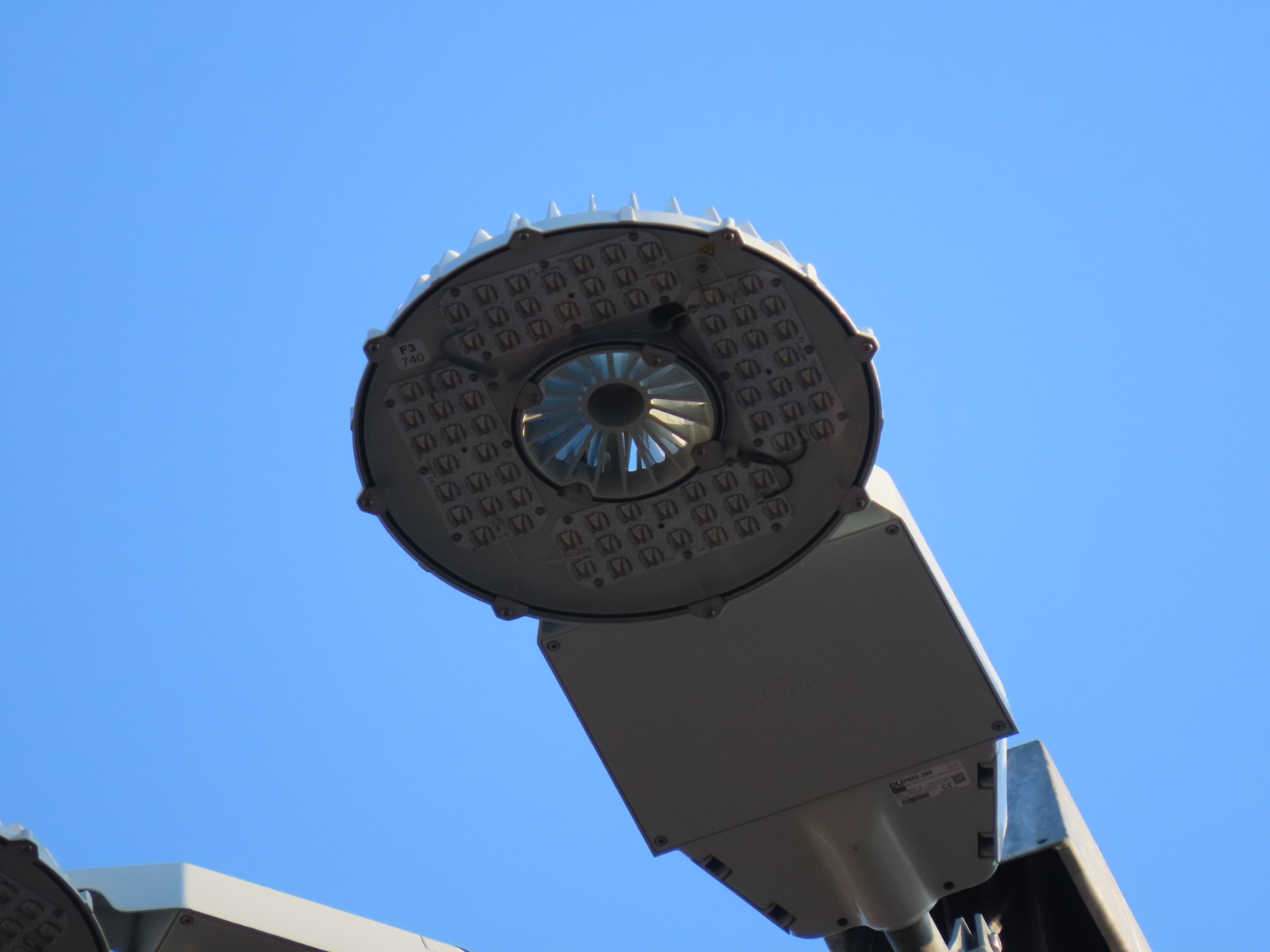 Identity labels were visible on the undersides of each lantern, but were just that bit too small for all of the details to be read, even with my camera set at maximum optical zoom.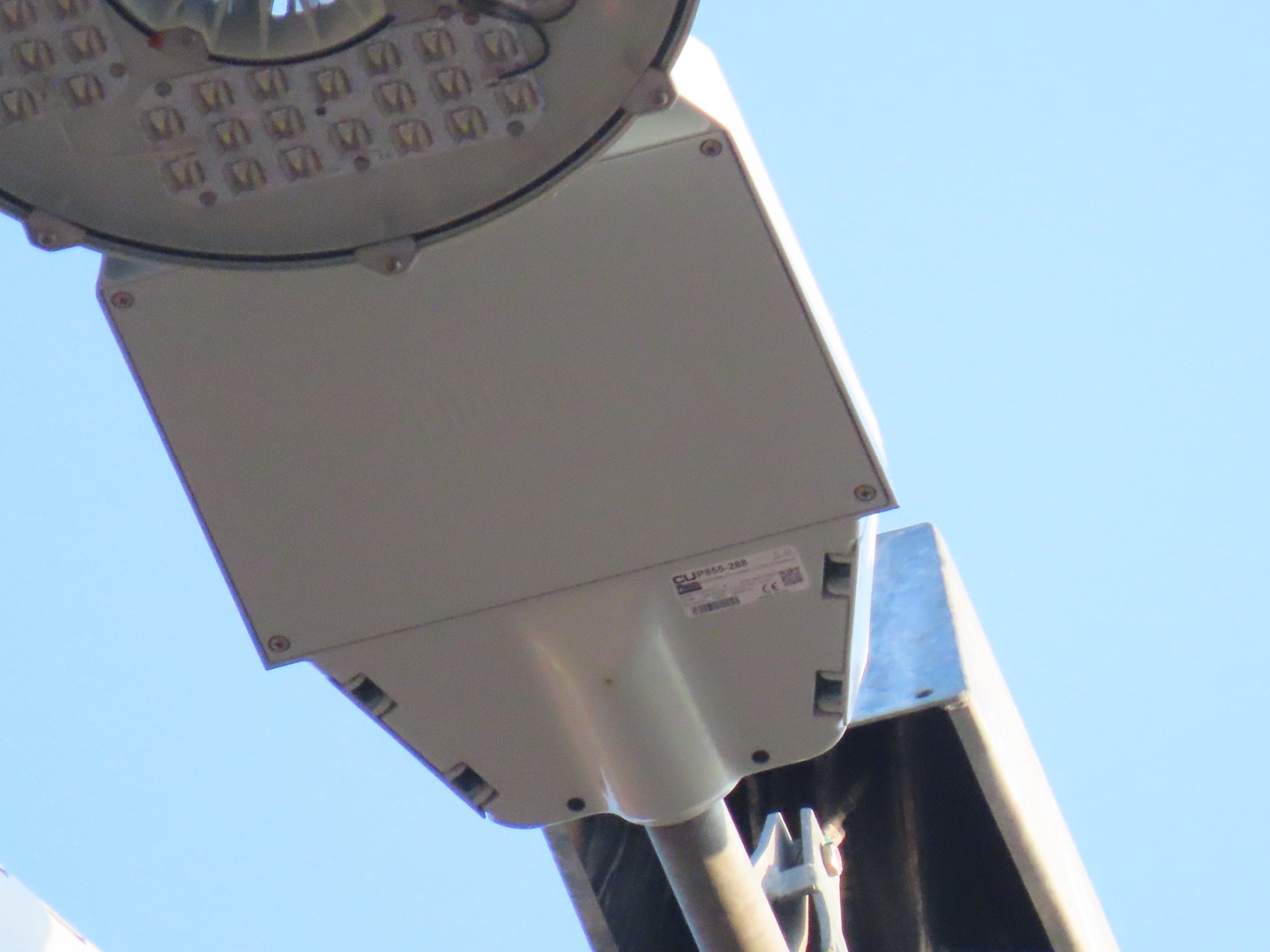 The STAR-Optic system is shown to be in use, with the LEDs positioned at a different angle in the lantern pictured below to that of the lantern pictured above.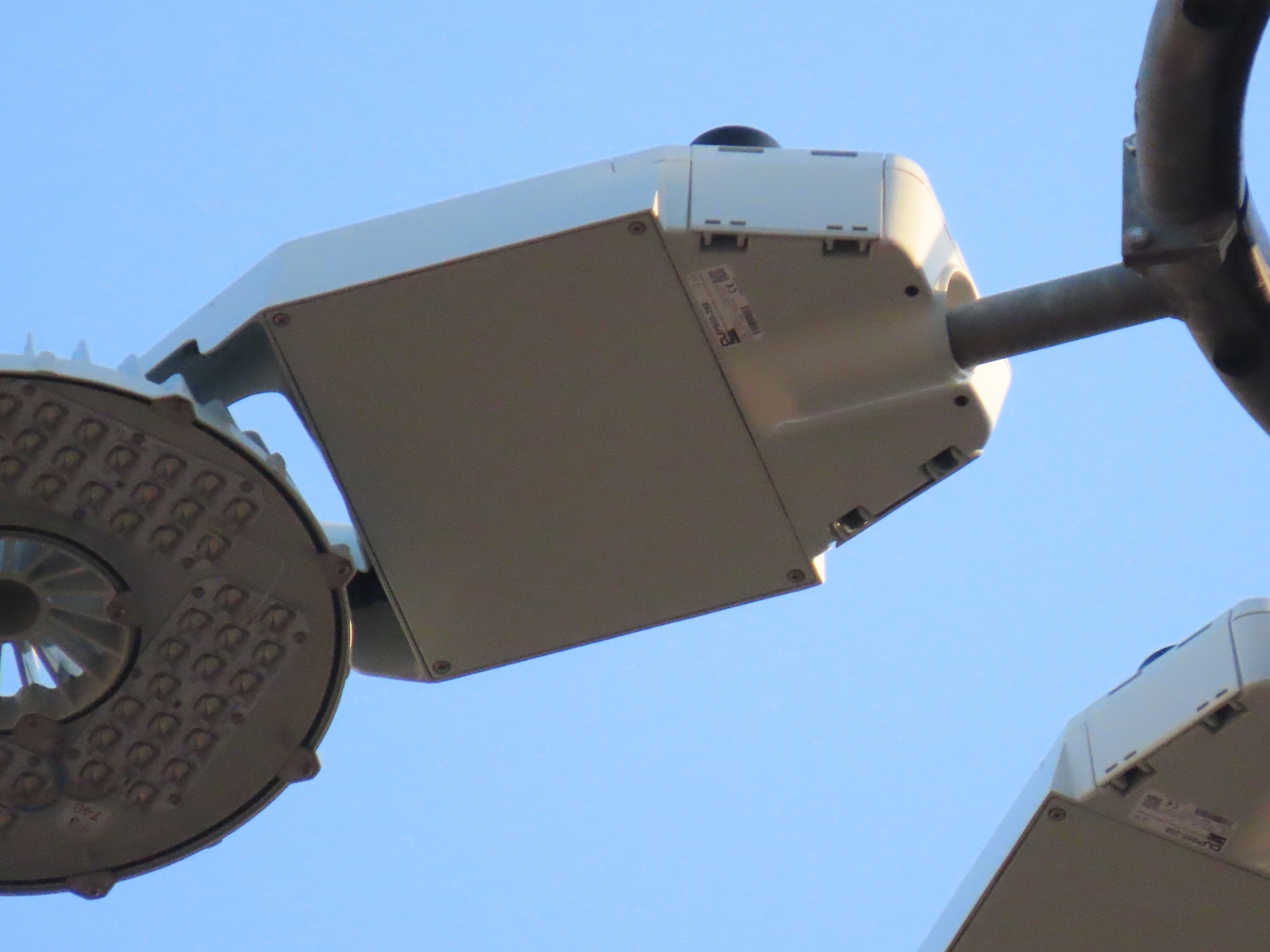 One final view, looking back at the masts from the vantage point of the footbridge that crosses the full span of the Ring Road.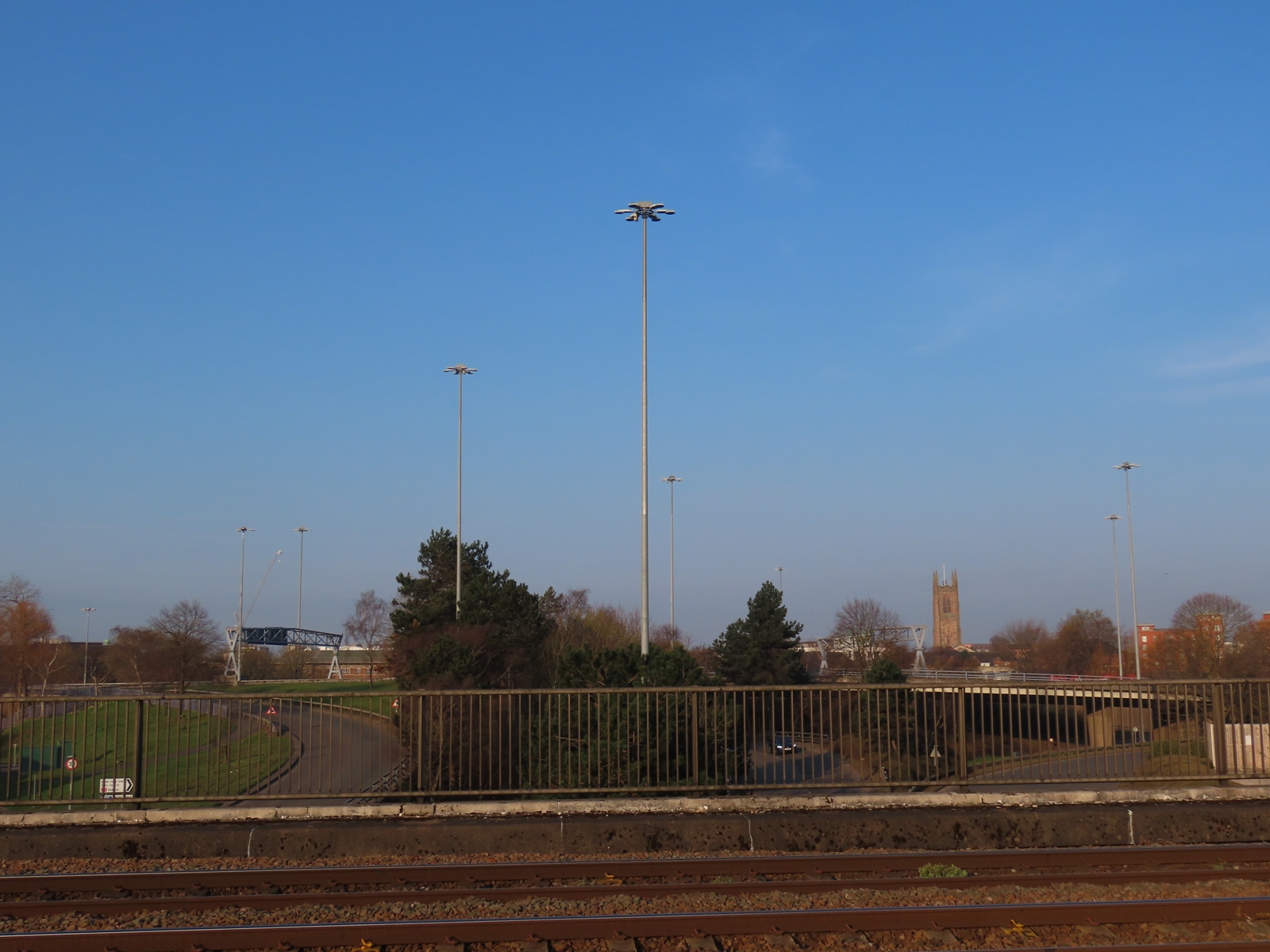 ---
BACK TO LOCAL SIDE-ENTRY LANTERNS PAGE
BACK TO LOCAL LANTERNS PAGE
CLICK HERE TO MAKE A MONETARY DONATION
© 2002 - English Street Lights Online