Local TRT Aspect Ecos
The TRT Aspect Eco LED lantern is used on a housing development off Old Derby Road in Ashbourne. Aside from that, it is not a common lantern in Derbyshire, with only the sister Aspect Zebra being used in any notable quantities around the County.
This is one of the many examples on the Ashbourne site.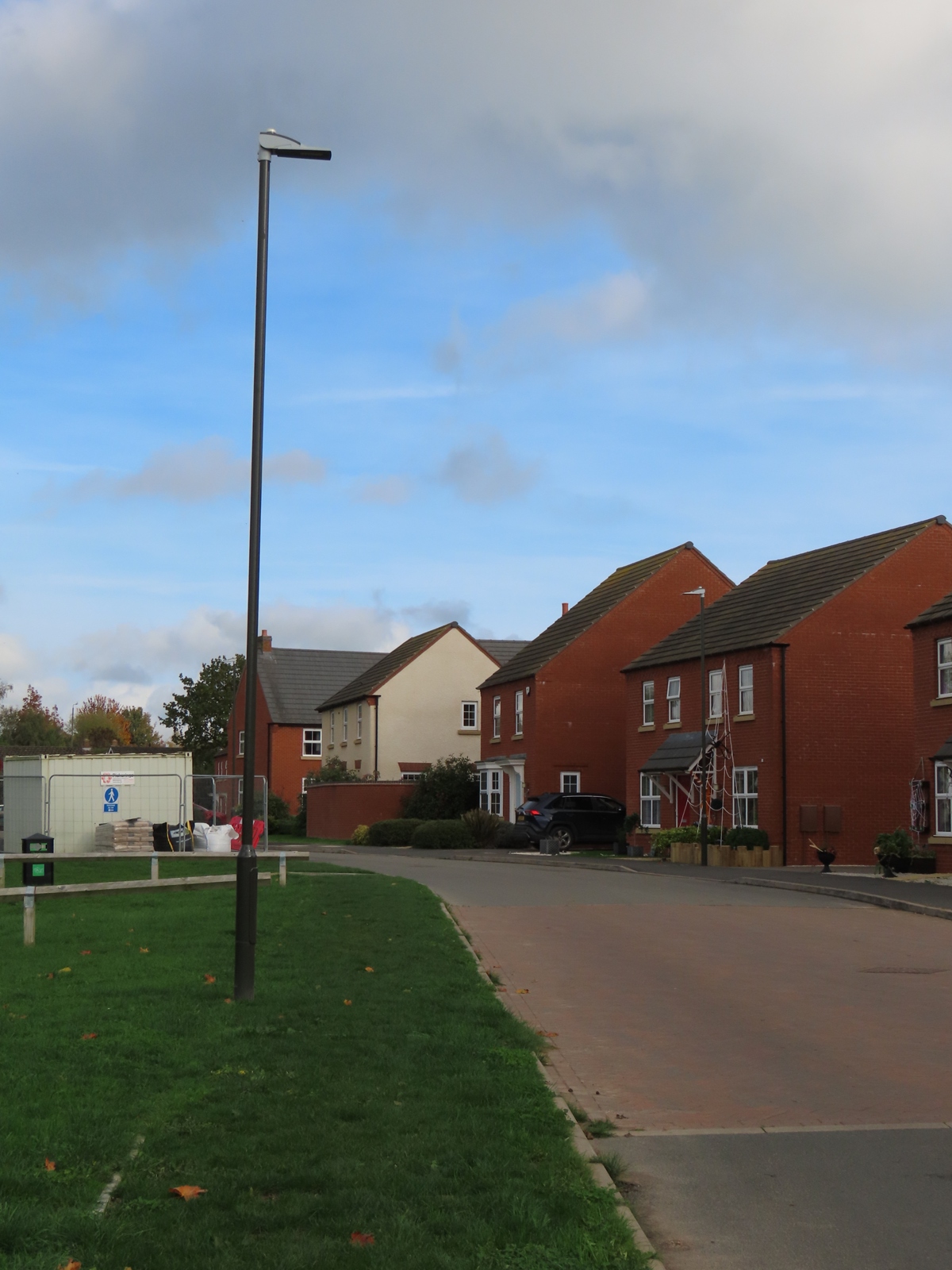 All lanterns are switched with Zodion ZCellLED photocells set at 20 Lux.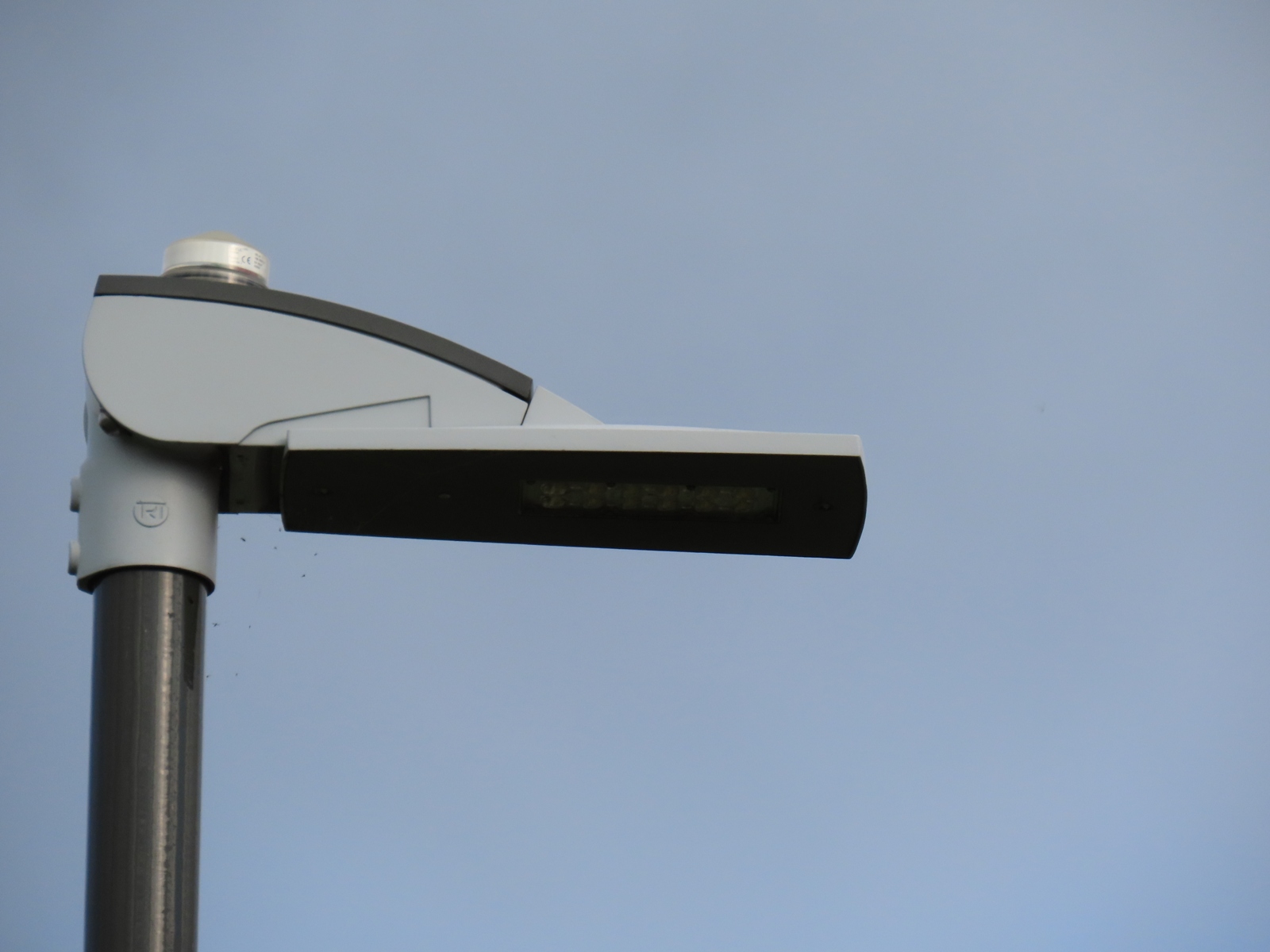 The twelve LEDs are surrounded by a large black frame (which plays merry havoc when trying to photograph the underside of the lantern!).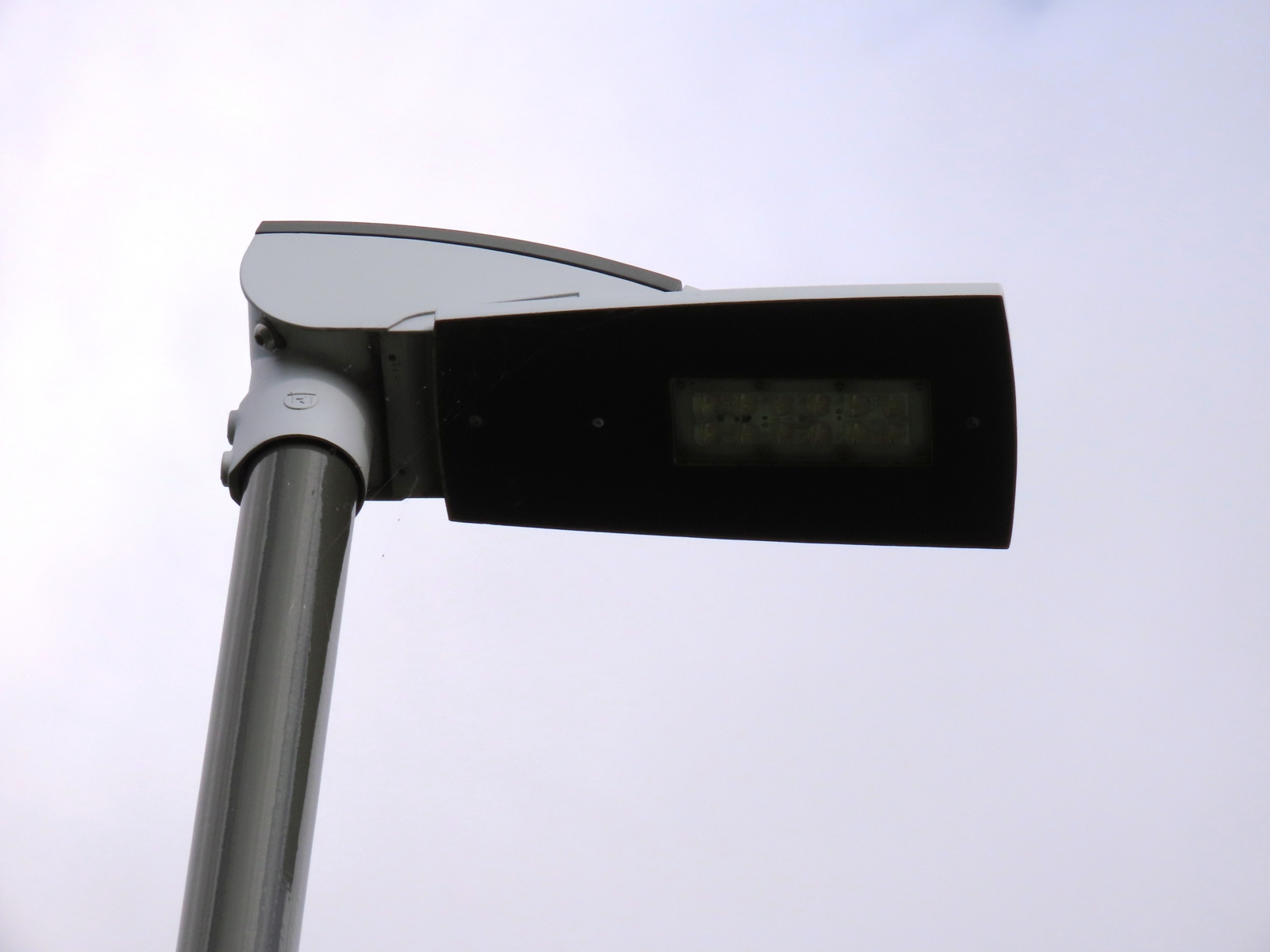 The majority of lanterns here are rated at 14 Watts, although some 10 Watt examples exist too (all look the same).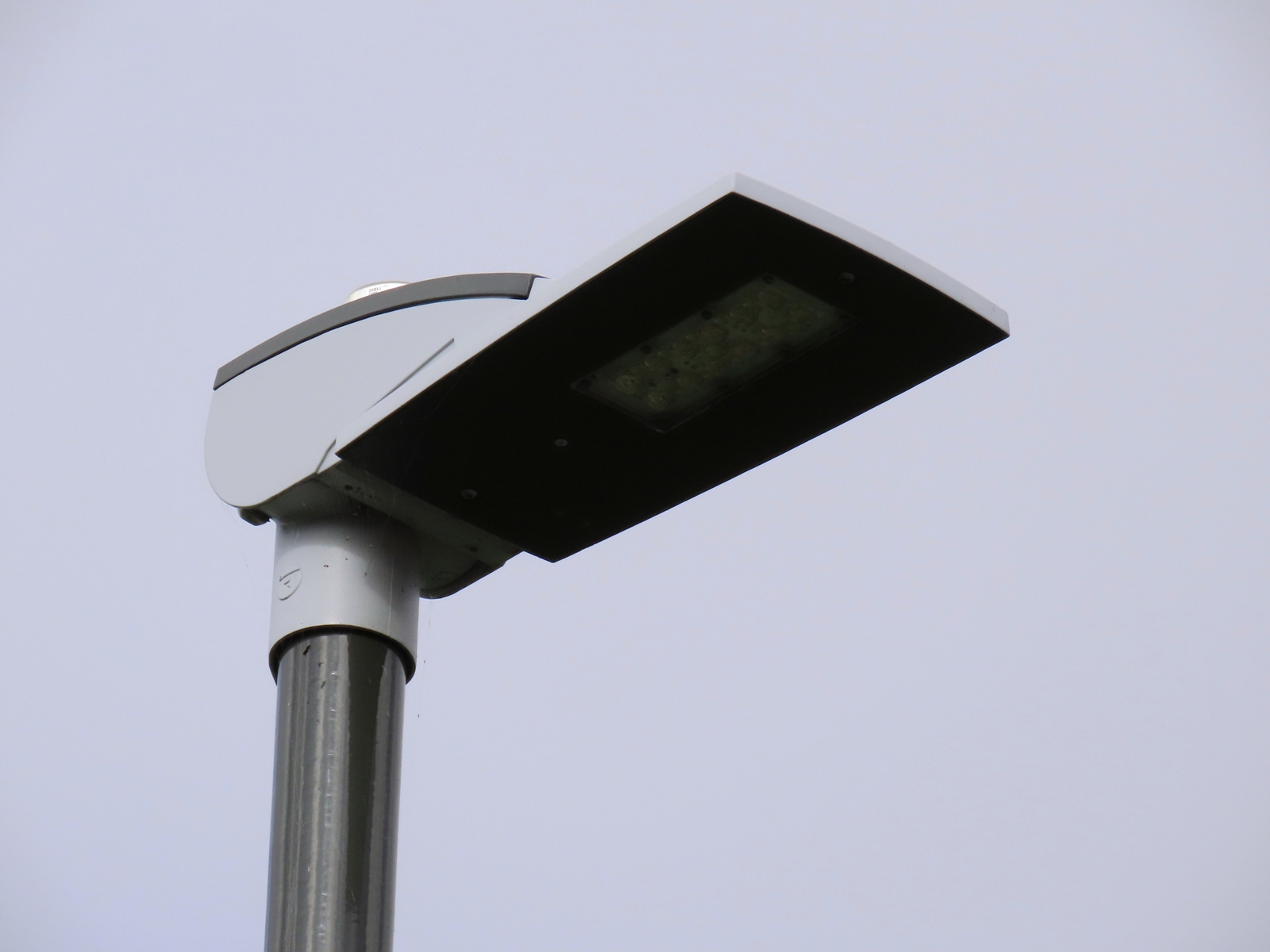 ---
BACK TO LOCAL SIDE-ENTRY LANTERNS PAGE
CLICK HERE TO MAKE A MONETARY DONATION
© 2002 - English Street Lights Online