Local GEC 'Nightwatch' Z9536 (aka WRTL SRL 55)s
The Z9536 was a popular lantern here in the late 1970s and through the 1980s. Occasional new examples appeared in the 1990s (under the GEC, OSRAM, Siemens and WRTL badges) but by then, the Thorn Beta 2 was taking over as the preferred 55 W SOX lantern.
'Z9536' is the GEC 'family' name; though most examples here are in fact the Z9538 which is the gear-in-head, side entry version.
This Z9538 is located on Catterick Drive in Mickleover. Notice the long gear tray - later versions had shorter gear trays. The column would originally have been fitted with a 125 W MBF Thorn Beta 7.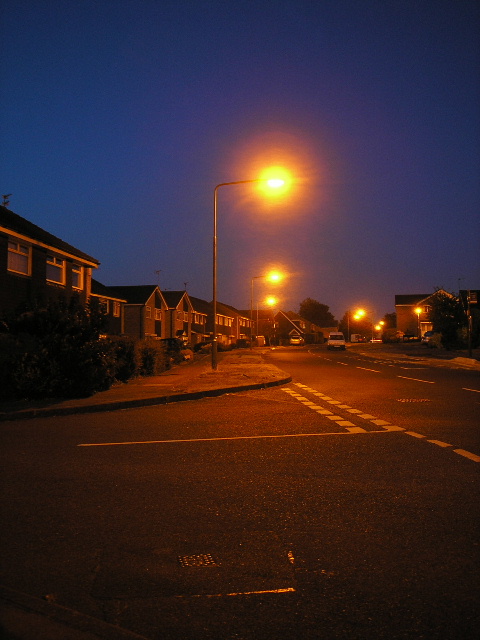 The same lantern at night looking the other way.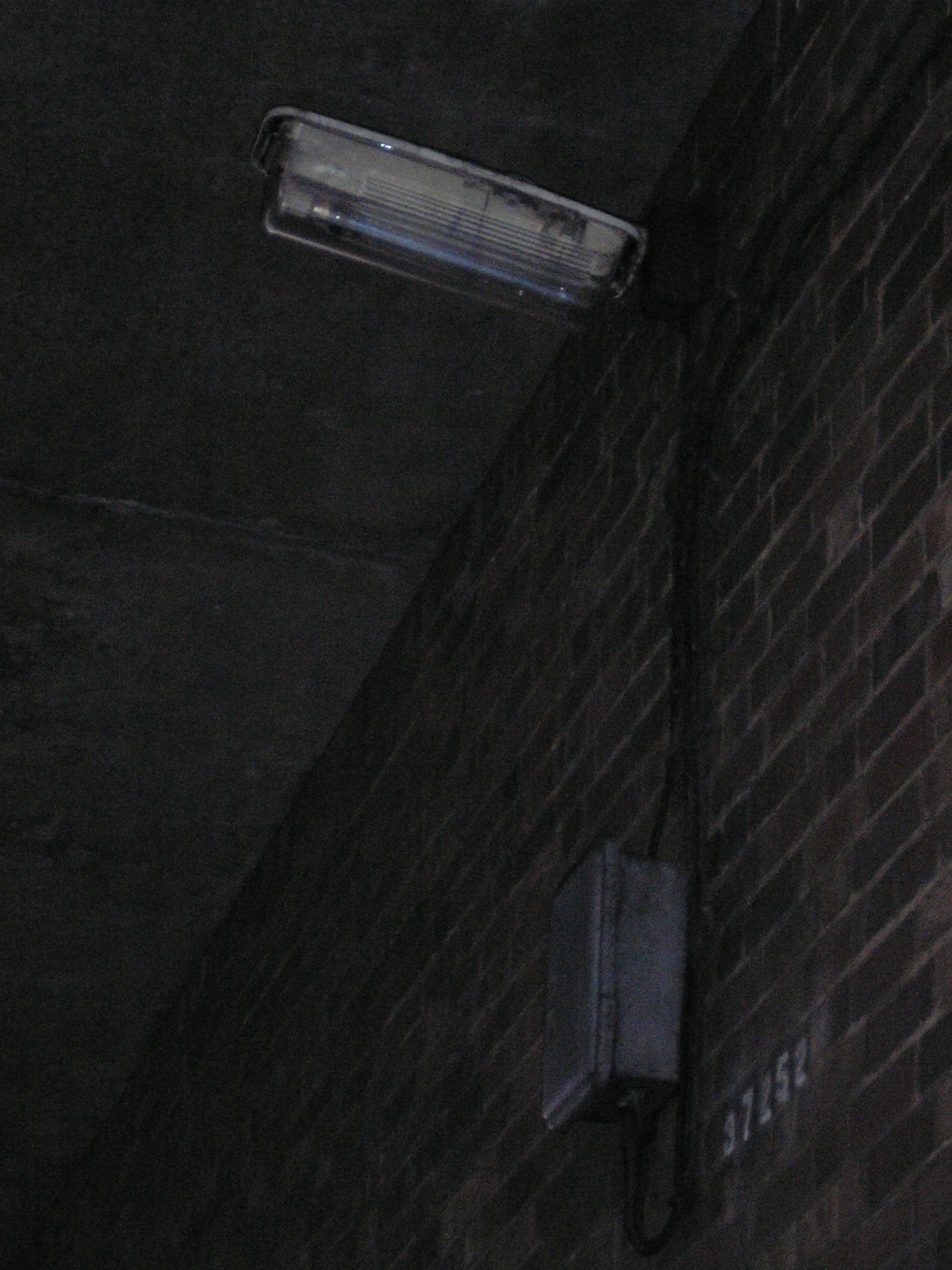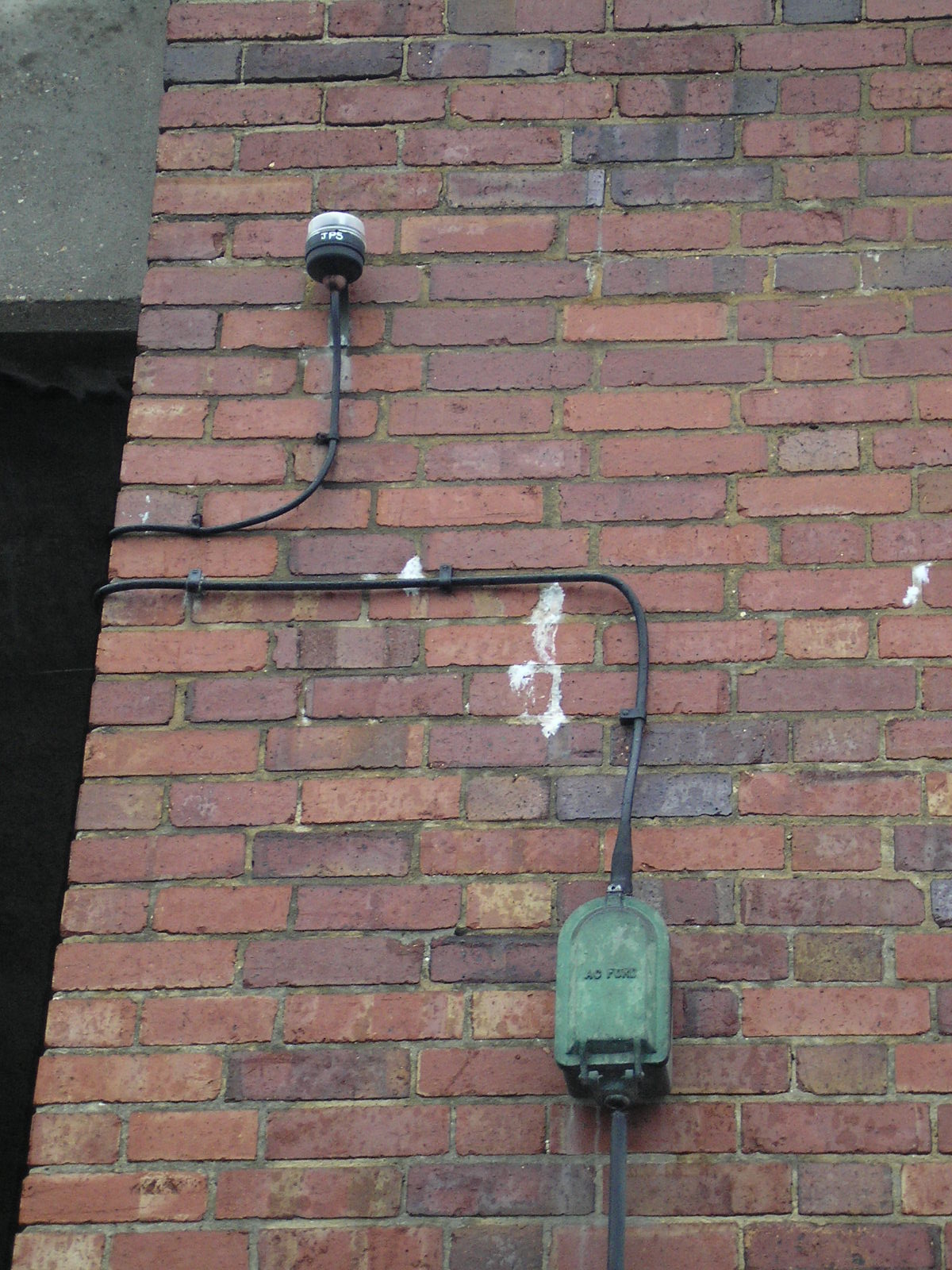 This Z9536 is located under the A52 bridge on Willowcroft Rd in Spondon. It was installed by Jeremy in 1989.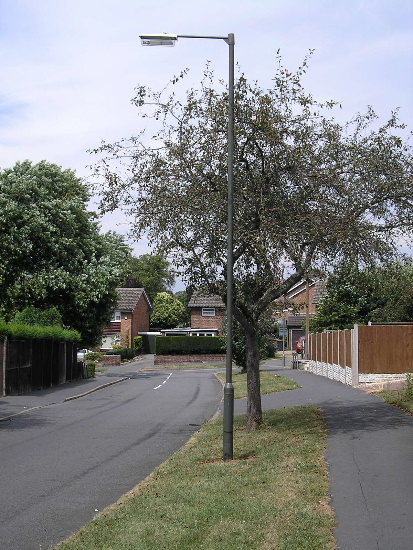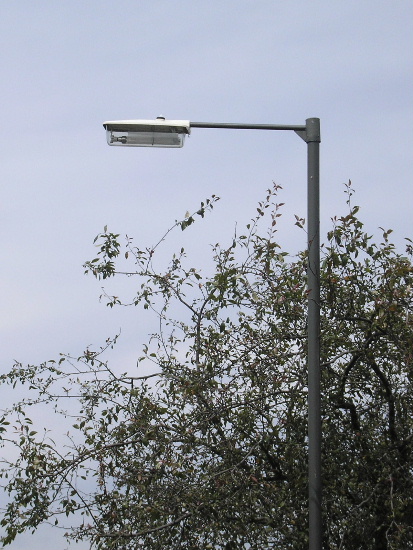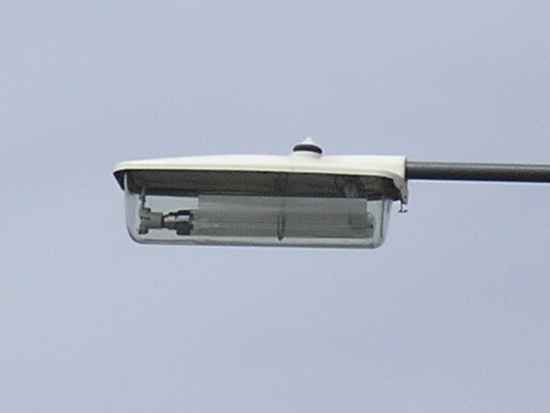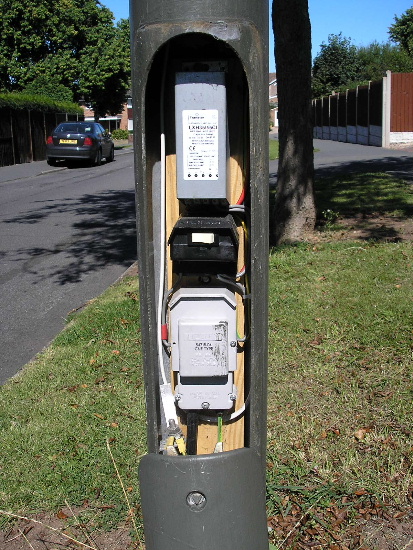 This OSRAM-badged Z9536 was installed towards the end of 2004; again by Jeremy. The column had been installed with an XGS 103 shortly before - being 6 m, this lantern was really not bright enough and so when two spare Z9536s were found in a storeroom at the council's lighting depot, one was installed in place of the XGS 103. A Royce Thompson P42 was used and a one-piece Transtar ballast, ignitor and capacitor unit was fitted in the base. The other Z9536 ended up in my collection.
---
BACK TO LOCAL SIDE-ENTRY LANTERNS PAGE
CLICK HERE TO MAKE A MONETARY DONATION
© 2002 - English Street Lights Online