Local Thorn Beta 2s
Although not as popular as the smaller Beta 5, the Beta 2 still finds a use in this area. The lantern was launched in the early 1980s (although the name had been used for a fluorescent lantern some years before); with a design heavily modelled on the 5. Examples from this period still exist in fairly large numbers today. When the 5 was 'modernised' in the early 1990s, the 2 again followed suit - though unlike the 35 W lantern, a slimline bowl was never brought out for this lantern.
This 1980s' Beta 2 on Ladybank Road in Mickleover is fitted to a column that supported a 125 W MBF Beta 7 originally. This installation is no longer extant; it being removed when the road was relit as part of Derby's Street Lighting PFI in 2010.
Keeping in Mickleover, Muirfield Drive, which was built in 1986-8, is lit with this style of Beta 2 to this day; click here for photographs.
This Beta 2 on the outskirts of the village of Quarndon is likely to have served as a replacement for a defective ELECO GR 501 in the 1980s.
A Zodion SS9-DLS part-night photocell is fitted.
A slightly more slim-line canopy was introduced for the Beta 2 in the early 1990s. With this revision, the photocell socket was relocated to a more central position on the canopy (emulating the Beta 5), although unlike its smaller relative, the Beta 2 was never available with a shallow bowl.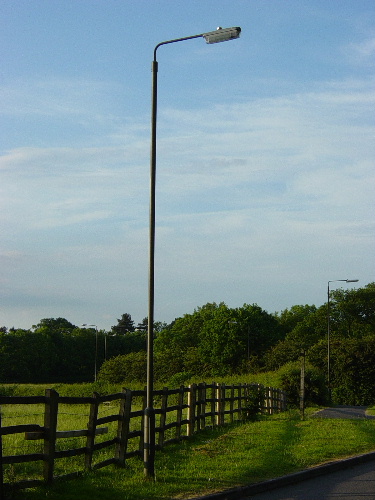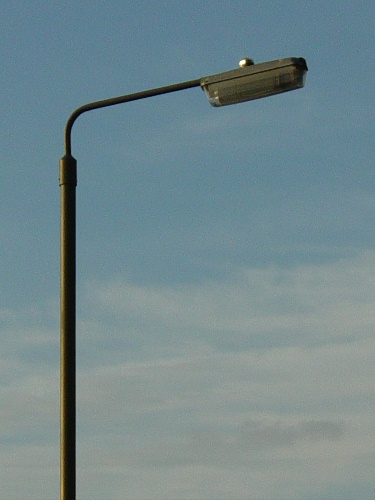 We return to Quarndon for the next example; this more modern Beta 2 being fitted to the next column along from the previous example in the same village.
This lantern is also configured for part-night operation.
---
BACK TO LOCAL SIDE-ENTRY LANTERNS PAGE
CLICK HERE TO MAKE A MONETARY DONATION
© 2002 - English Street Lights Online