Local Philips MA 50s (SRS 201s)
The MA 50 is very common in this area and can be seen in both integrally and remotely-geared variants. Gear-in-head examples were still being installed into the early 2000s, although Thorn Alpha 4s were more popular in Derby itself.
This 1970s' remotely-geared example can be seen attached to a somewhat rusty 10 m steel column on the A511 Burton Road in Woodville.
These early variants can be recognised by the short aluminium shoe between the bracket and the canopy.
The lantern's GRP canopy is adorned with considerable moss growth, but then again, it would have seen around 40 years' service at the time of photographing, in April 2015.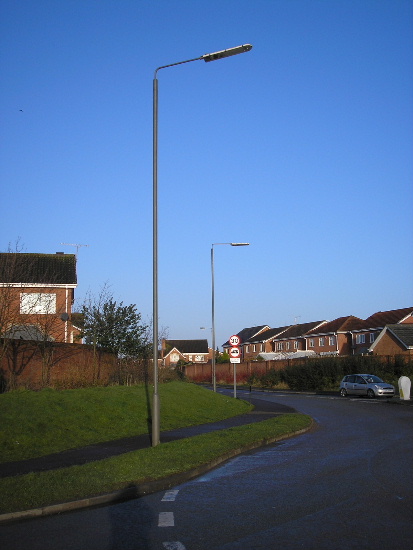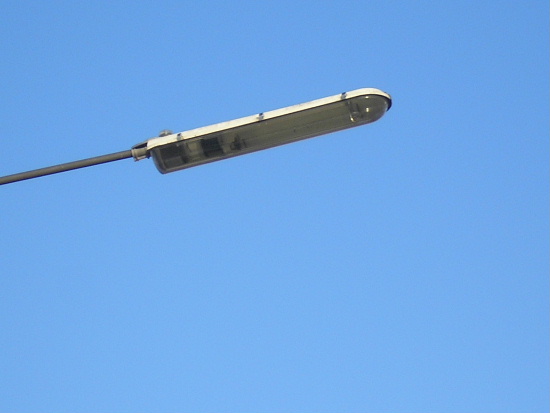 This gear-in-head-in-lantern MA 50 located on a roundabout in Hilton was installed in 1996/7.
---
BACK TO LOCAL SIDE-ENTRY LANTERNS PAGE
CLICK HERE TO MAKE A MONETARY DONATION
© 2002 - English Street Lights Online