Philips MU 80 (Unconfirmed)
Lantern acquired in June 2006.
The reason that I am unsure about this post-top's identity is because I have been unable to find any form of identification on it. Jeremy thought that it might be an MU 80 and this would fit as the lantern uses Philips control gear; however this name does not appear on the Philips site and so the design has either been renamed or discontinued. I cannot recall seeing this type of lantern in Derbyshire before although examples may exist.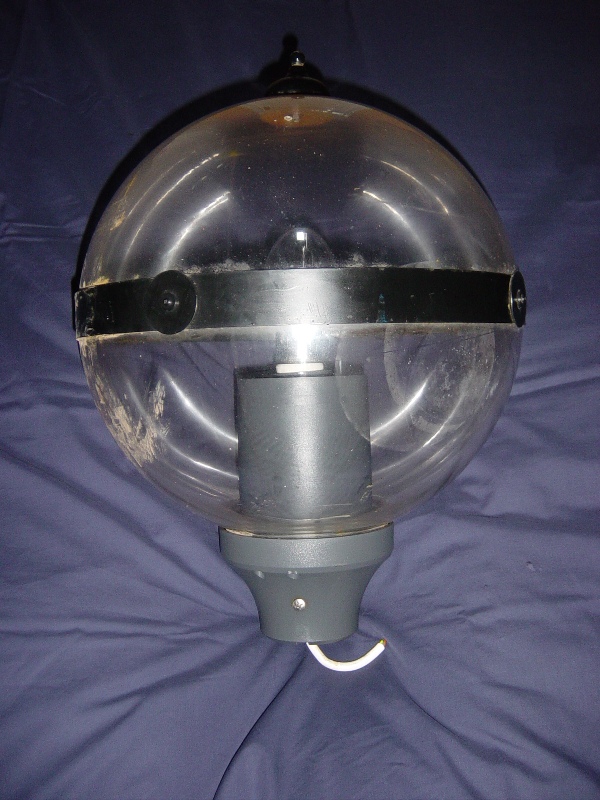 As received, the lantern is in fairly good condition however a small hole in the sphere has let moisture and dirt enter. As with the AEC Globo Due, the sphere and base unit are made by two different companies - the base unit is probably how the lantern is identified. The sphere is made by Elkamet and has been made in the style of a heritage lantern.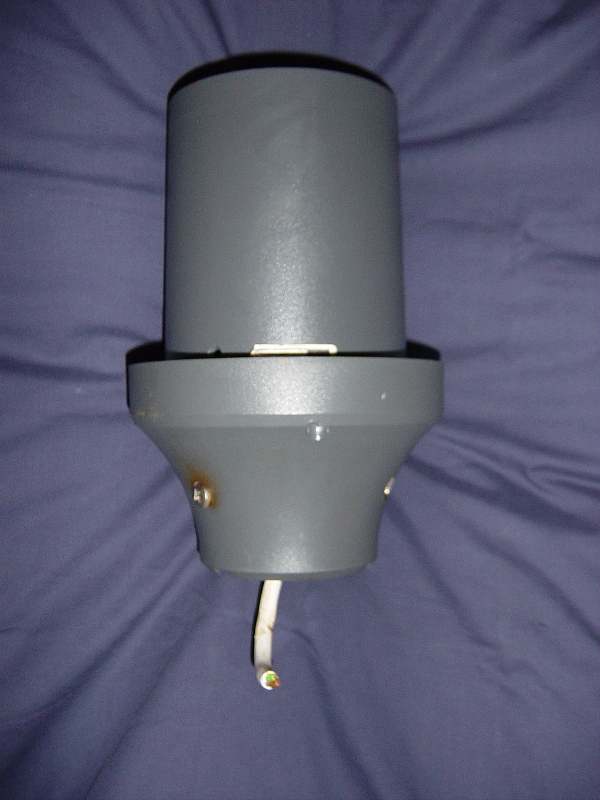 The sphere is removed by twisting it anticlockwise and then lifting it off the base. The base cover should also be removed this way however it seems to have stuck fast for the time being.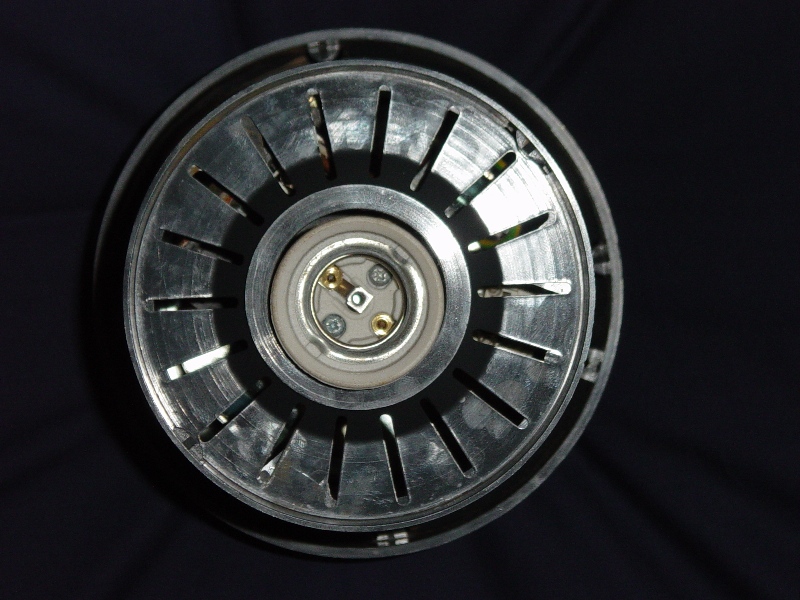 The gear can just be glimpsed through this grille - this just unclips.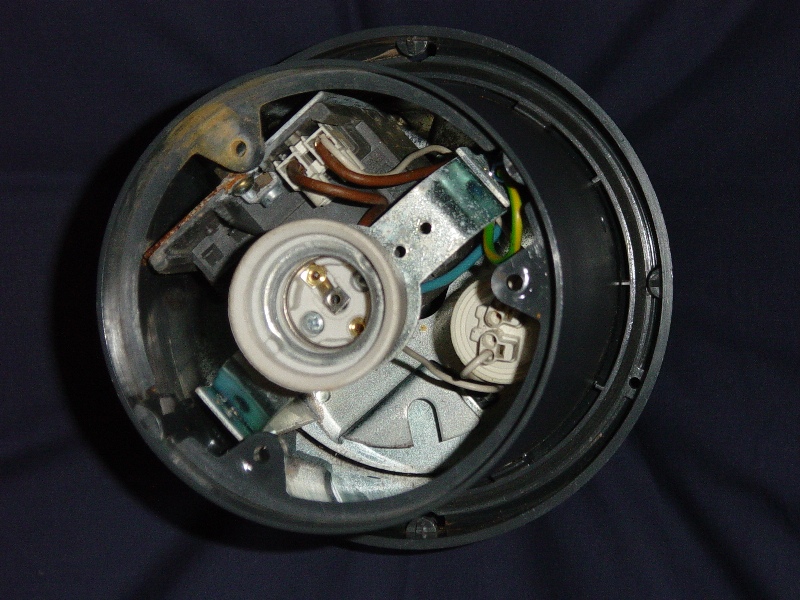 An internal-ignitor lamp must be used with this lantern - a separate ignitor is not wired into the gear circuit - probably due to the severe lack of room in the base!
---
CLICK HERE TO MAKE A MONETARY DONATION
© 2002 - English Street Lights Online