GEC 'Nightwatch 18' F.64318
Bringing back the quality balance now comes this unused offering from GEC. The '18' designation in the bulkhead's name is due to GEC also marketing a 10 W example for a brief period. The 18 W fitting continued to be made by WRTL for a time; however it has sadly now been discontinued. Examples of any version are rare in this area - examples do exist but most have quite yellowed diffusers these days.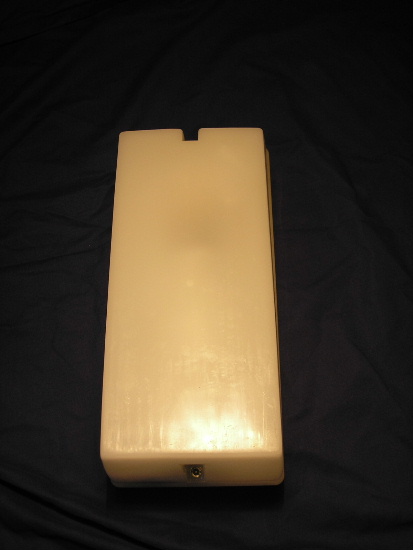 The entire fitting is constructed out of polycarbonate - the front diffuser being white...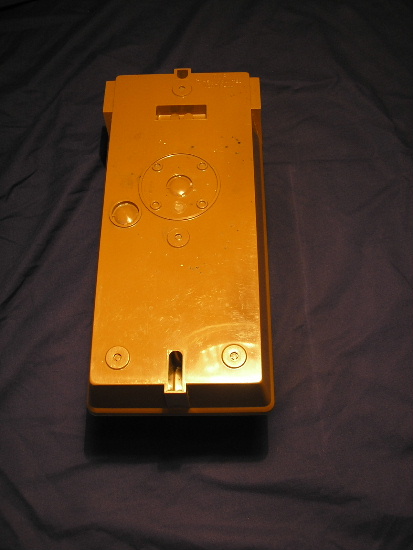 ...and the back casing being brown. This view also shows the possible positions for mounting the unit - including one for mounting on a conduit box.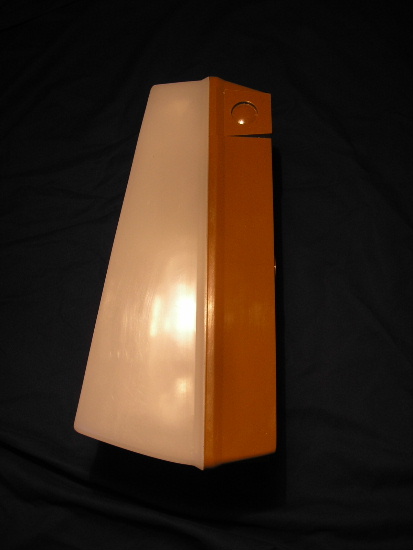 The diffuser is actually wedge-shaped - when mounted to the optional wall bracket, the 'front' of the diffuser becomes horizontal.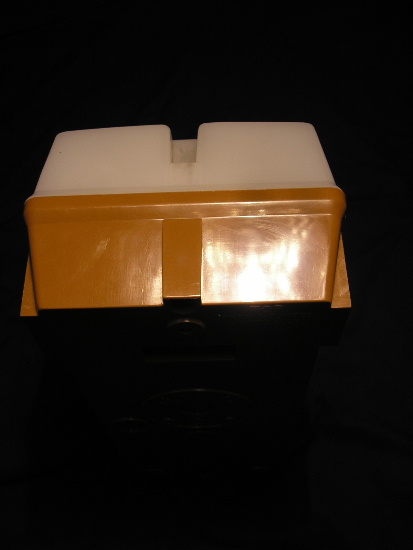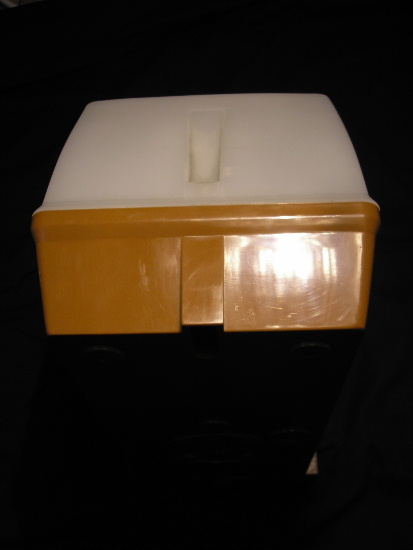 When viewed from either directly above or below, the bulkhead takes on a completely different appearance!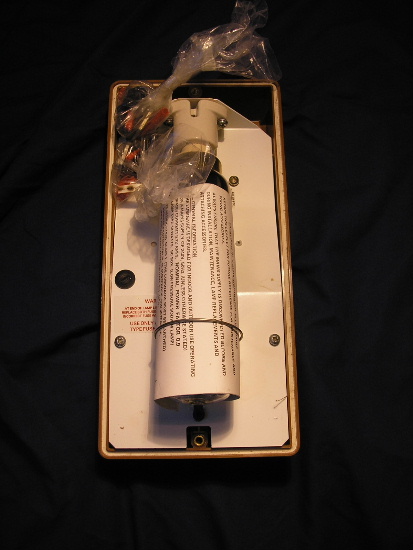 The diffuser is held in place with two 4 mm Allen screws. Removing it for the first time revealed two bags containing various fixing screws, Rawlplugs and two cable glands. The GEC 'SuperSOX' lamp was surrounded with the operating instructions for the bulkhead (available to read here).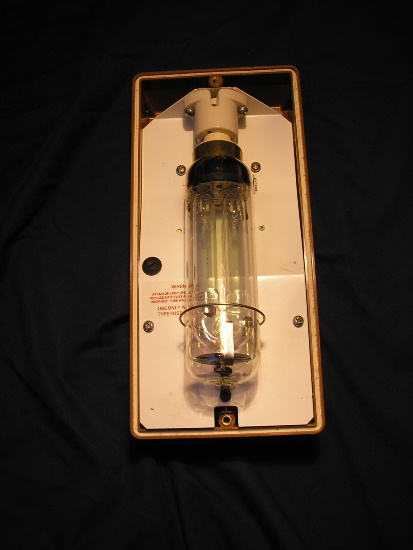 The same view again - this time with the items removed. For a close-up of the lamp, click here.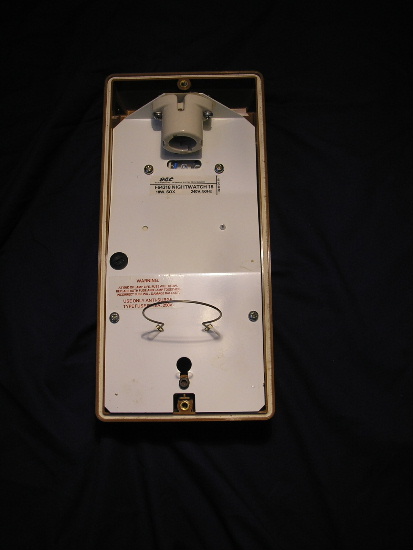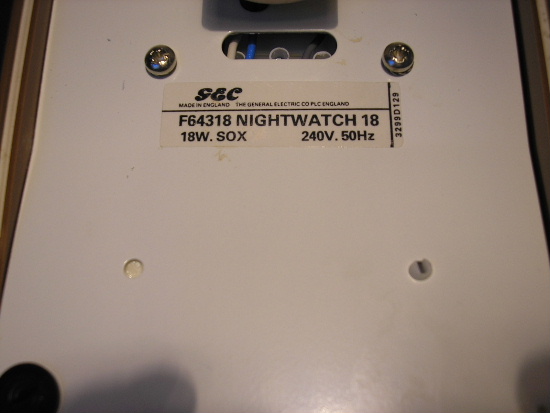 With the lamp removed, the bulkhead's label could be seen.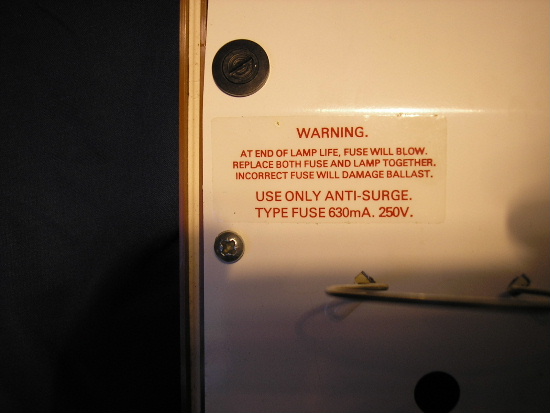 Another label on the front reflector is this one relating to the bulkhead's internal fuse. The fuse is located behind the black circle - the carrier is screwed into position.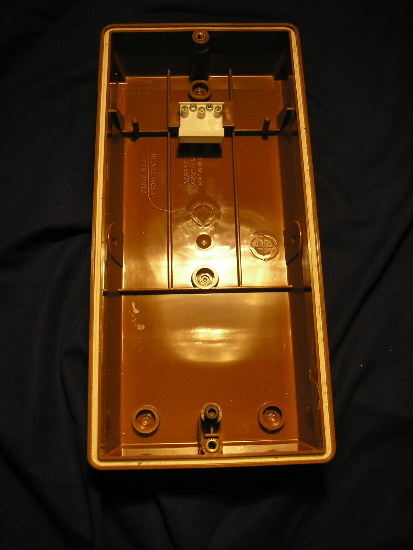 The reflector/gear tray is removed by loosening a single 4 mm Allen screw towards the foot of the bulkhead.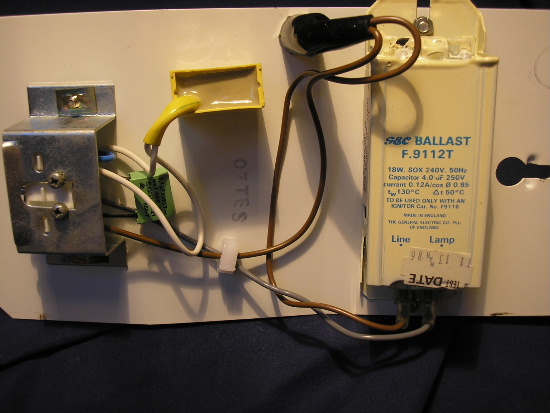 The gear was tested on the 13th March 1986 - almost 21 years later, it was actually put to use! The component in the yellow casing with the potted innards is the ignitor - unlike my Philips MI 26 lantern, a separate ignitor is required. The small green component on the left is the capacitor.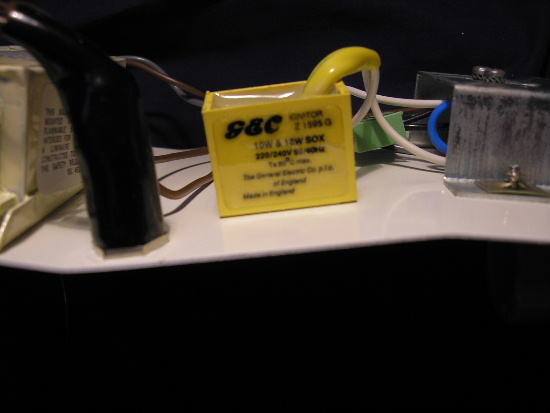 This tiny ignitor is suitable for both 10 W and 18 W lamps.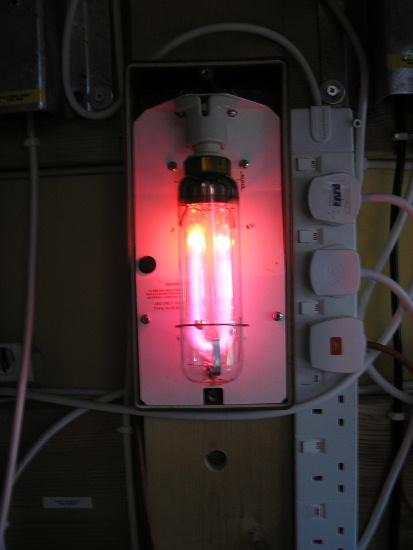 The bulkhead was then installed and wired up. I switched it on and the old lamp struck up instantly.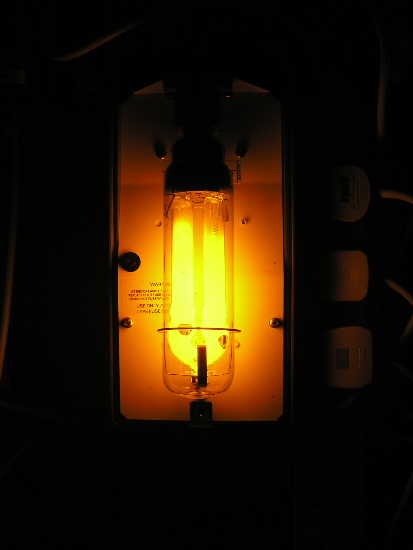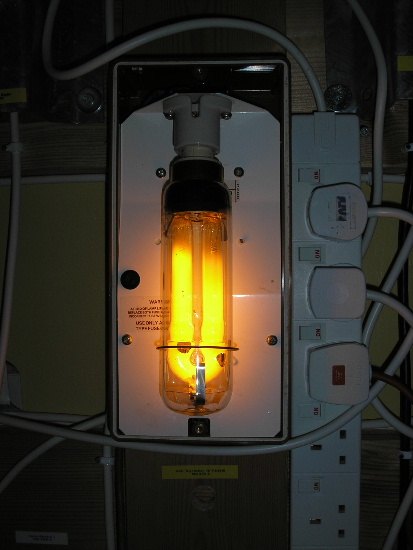 The warm-up was lengthy but eventually the arc tube began to glow the distinctive colour familiar to SOX lighting.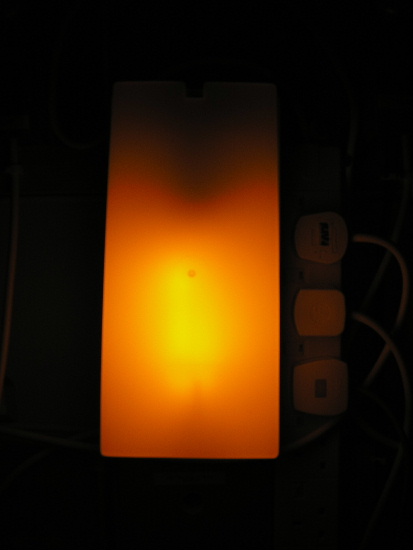 The cover was then refitted but the shape of the lamp was still reasonably apparent.
Lamp warm-up video:
---
CLICK HERE TO MAKE A MONETARY DONATION
© 2002 - English Street Lights Online