Coughtrie CPS 16
Another unused bulkhead here - bought primarily as a test unit for my coloured 16 W tubes. The CPS 16 is based on the classic circular bulkhead design made by Coughtrie from the 1960s onwards. The design has changed little since then - and the fittings are still made in Glasgow.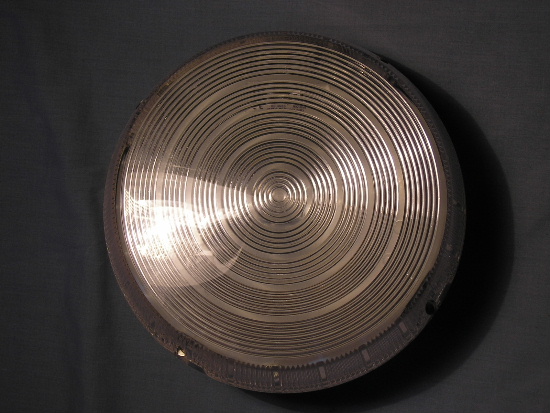 The diffuser of the fitting features several bands of refractor circles on the front and vertical refractors on the sides.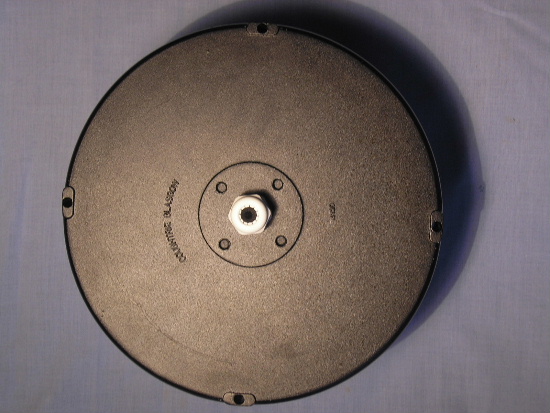 The fitting can either be mounted directly to a surface or by means of a conduit box. I had already removed the back knock-out at this stage and had fitted a compression gland in order to preserve the fitting's IP65 rating when in use.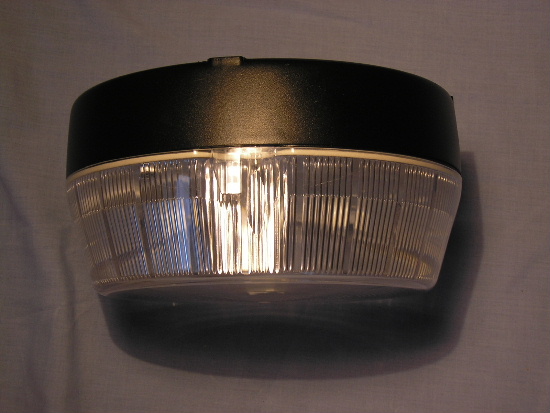 The diffuser is fairly deep - it could be made shallower than this although this would of course shorten the refractor lines.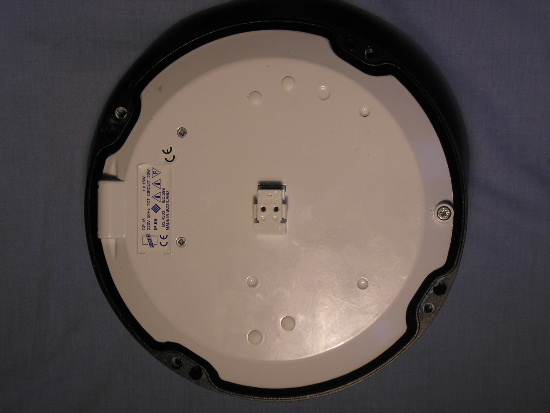 The gear tray is hinged to allow easy access to the connections.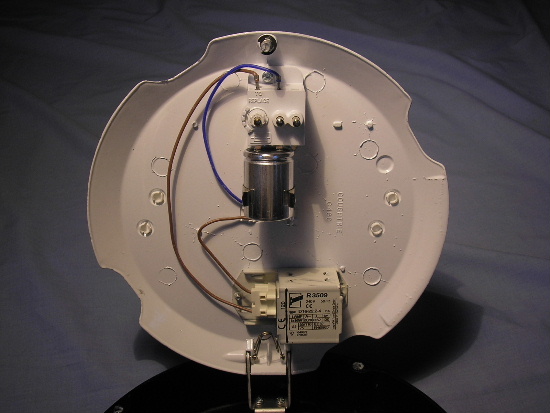 The gear simply consists a ballast and capacitor as the tubes have starters built into them. The fused 'presconnector' can be seen at the top.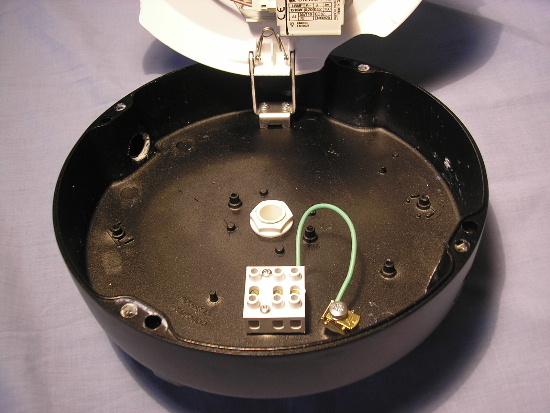 When the gear tray is in place, the 'presconnector' makes contact with the block connector fitted to the casing.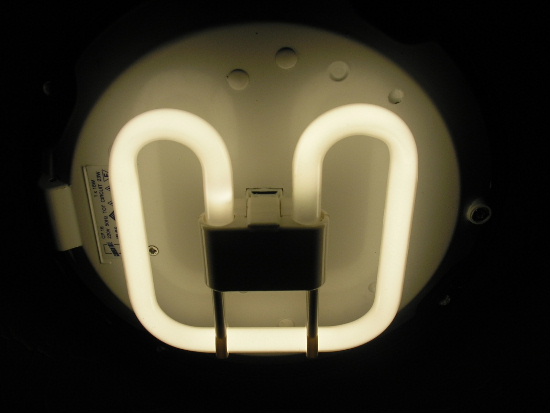 Once the fitting had been safely installed, I fitted the tube and switched on.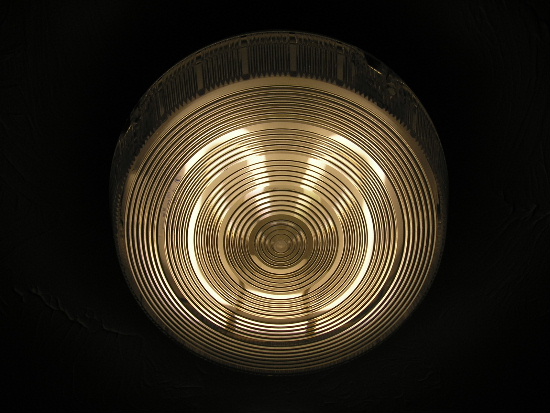 I then replaced the the diffuser - the refractors were certainly effective!
Click here to see the fitting running the coloured 2D tubes.
---
CLICK HERE TO MAKE A MONETARY DONATION
© 2002 - English Street Lights Online