172B. Egginton Road, Hilton Attached to a wooden pole are the remains of a redundant street lighting pole bracket, and its associated time switch / fuse box. In June 2009, the pole bracket was still in use, and supported a side-entry Thorn Beta 5 lantern, running a 35 Watt SOX lamp, although, clearly, the Beta 5 was a relatively modern replacement on a much older bracket. By September 2011, a new 8 m column supporting a WRTL Arc, running a 100 Watt SON-T lamp, was installed alongside the pole, and the bracket had been decommissioned. Despite this, the obsolete equipment was still extant in 2023, and may even have retained a live power supply.
The former pole bracket is seen alongside the column that replaced it. Humorously, this has outlived the Arc lantern that was fitted to the column - a Thorn Civiteq 56 Watt LED Lantern having replaced it.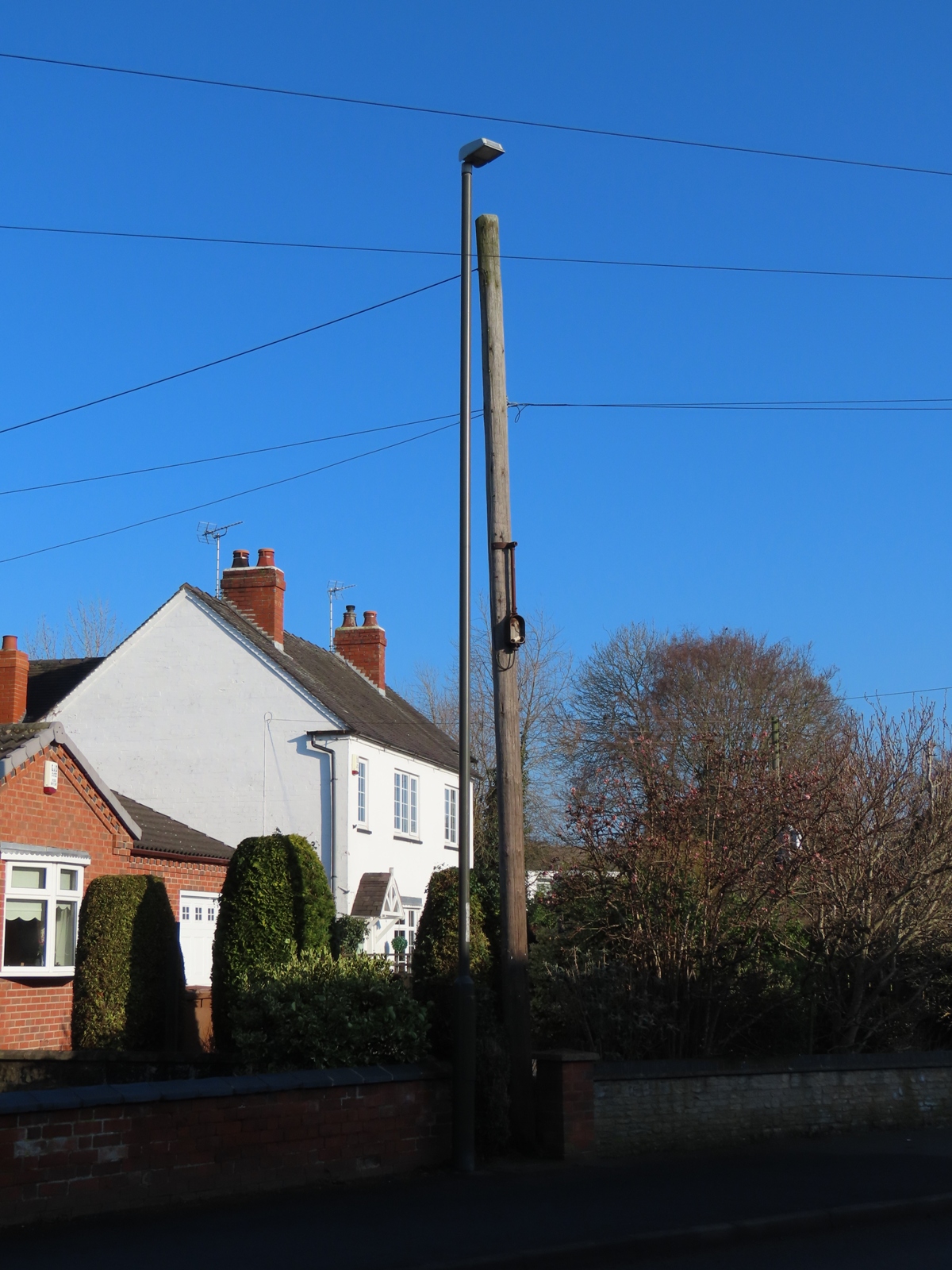 The horizontal section of pipe that provided the bracket outreach was cut back to the point where it coupled to the vertical section between the pole attachment clamp, and the fuse box. At the same time, the box door was removed.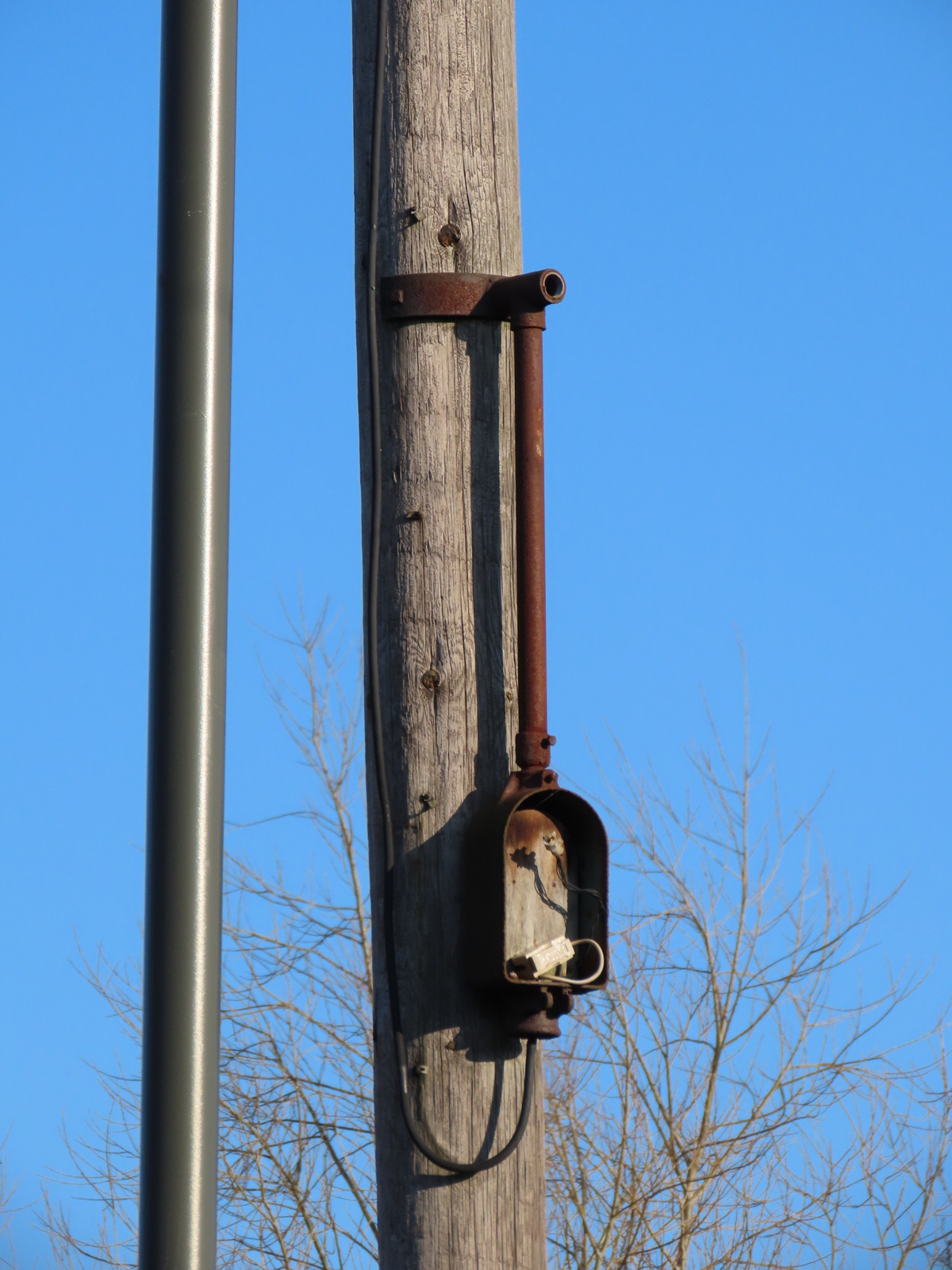 The live conductor of the concentric supply cable terminates into a vintage (and probably original to when the pole bracket was fitted) porcelain fuse carrier, while the insulated neutral / earth conductors are secured in a connector block. The screw holes for a long-removed time switch terminal block are visible on the old backboard.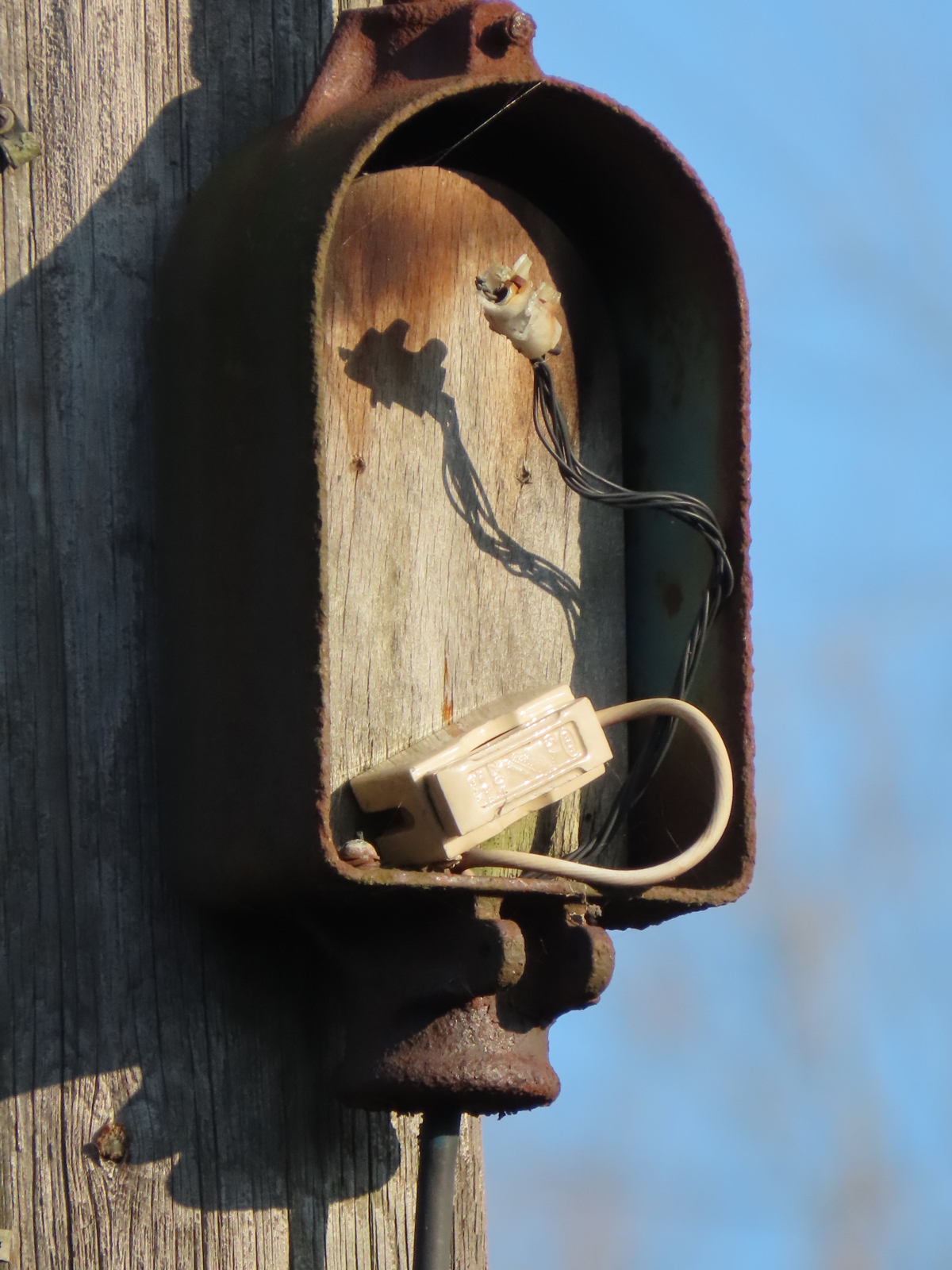 ---
CLICK HERE TO MAKE A MONETARY DONATION
© 2002 - English Street Lights Online