41. Victoria Road, Albrighton, Shropshire With thanks to Dwight for discovering this Survivor. Located on the corner of Victoria Road and Worcester Road is a square-based variant of the Concrete Utilities' Avenue 2D 15 ft (5 m) concrete column, complete with an Arc 2 bracket and GEC Z5590 top-entry lantern. The installation stands on land owned by RAF Cosford, and so, it is likely to fall under their ownership too. With the RAF base having been established on the land in 1938, the installation may date from then (although, the lantern would be a later alteration), and is now the sole-remaining example - at least, within the publicly-accessible areas of the site.
A modern hockey stick-type column with Urbis Sapphire 1 lantern is visible on the Worcester Road, behind this much older column.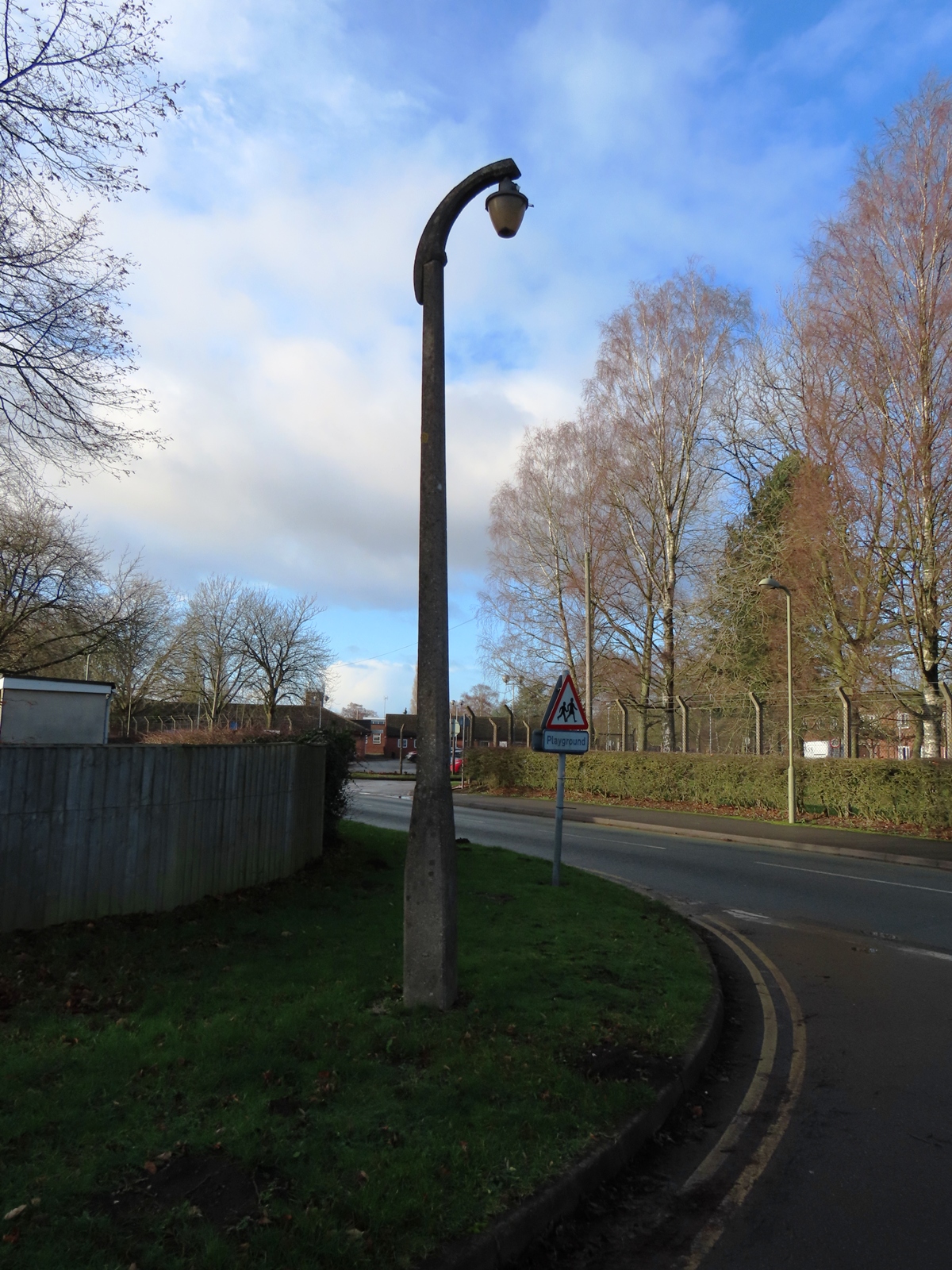 The detector for a Royce Thompson P42 two-part photocell is visible on the lantern's neck; this may have failed, as Google Street View imagery captured in 2009 and 2011 shows the lantern dayburning, with a dull green glow being emitted by its worn mercury vapour (MBF) lamp. The bowl clip was not secured correctly back then either, suggesting that the fault may not have been rectified. By 2023, when these images were taken, the lamp may have become so dim that it cannot be seen in daylight.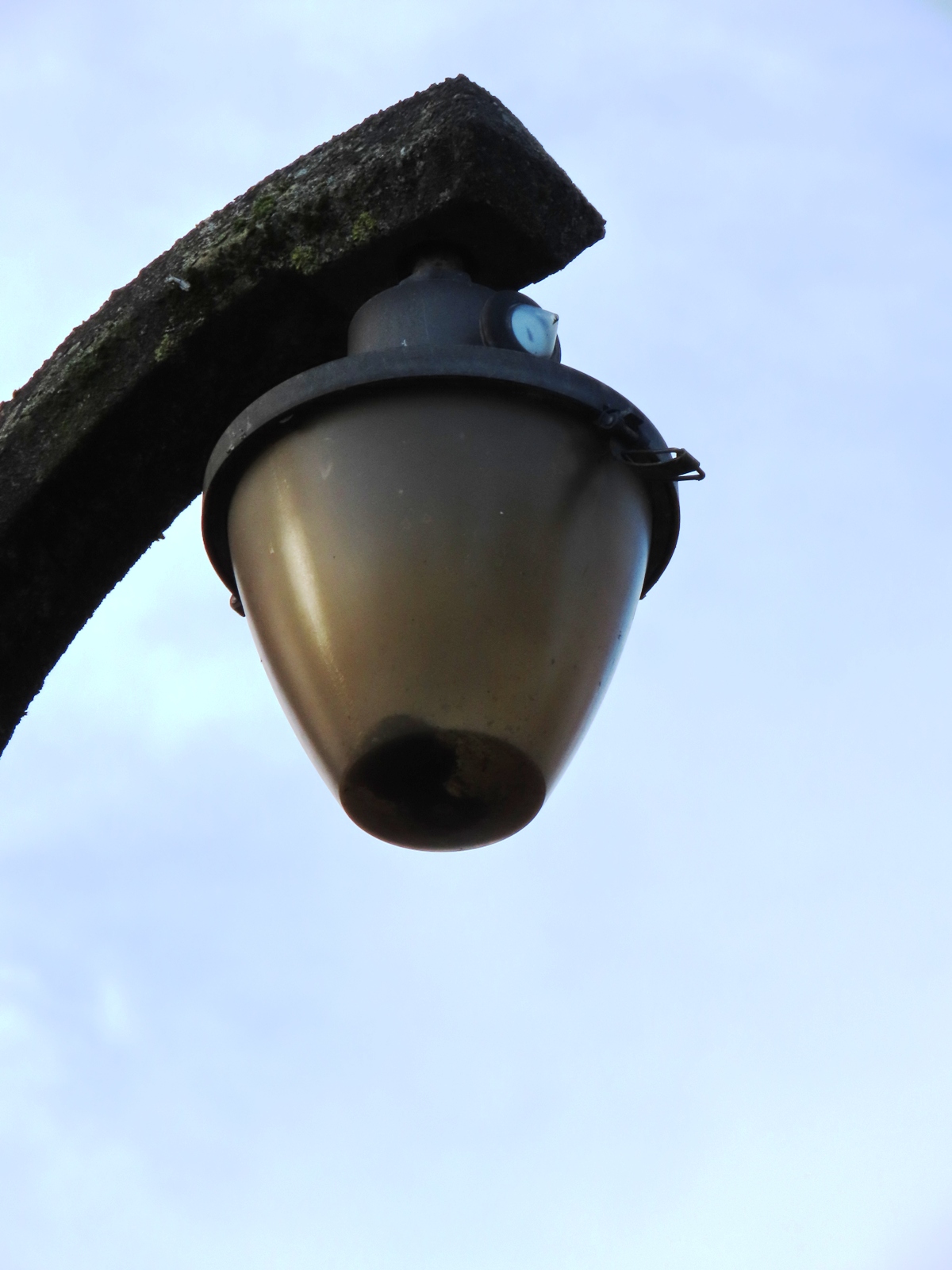 Although the column is square-based, its shaft is the usual triangular-based profile of the Avenue 2D.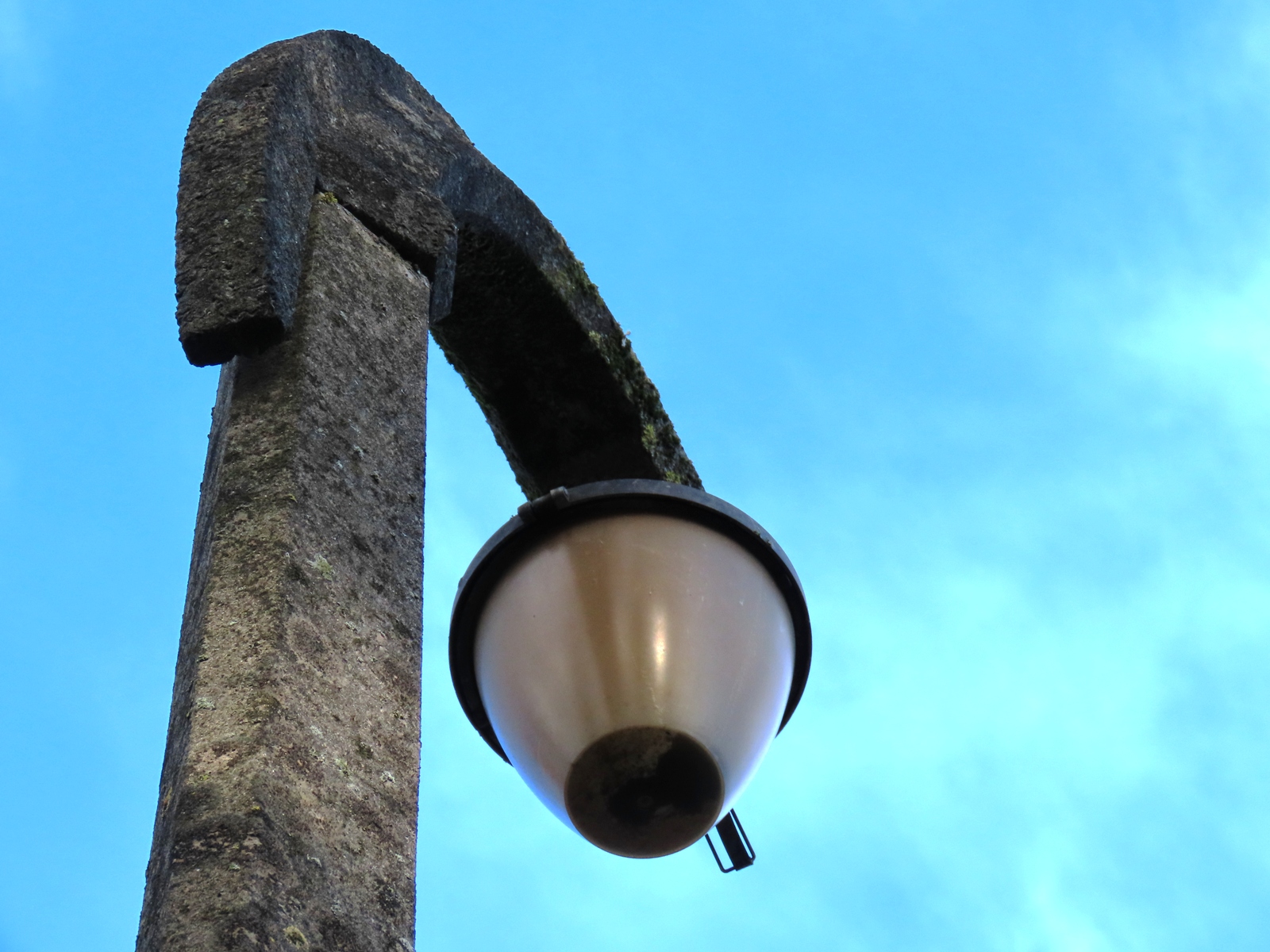 A small plaque, which may have carried the Concrete Utilities' logo originally, is located on the column's door.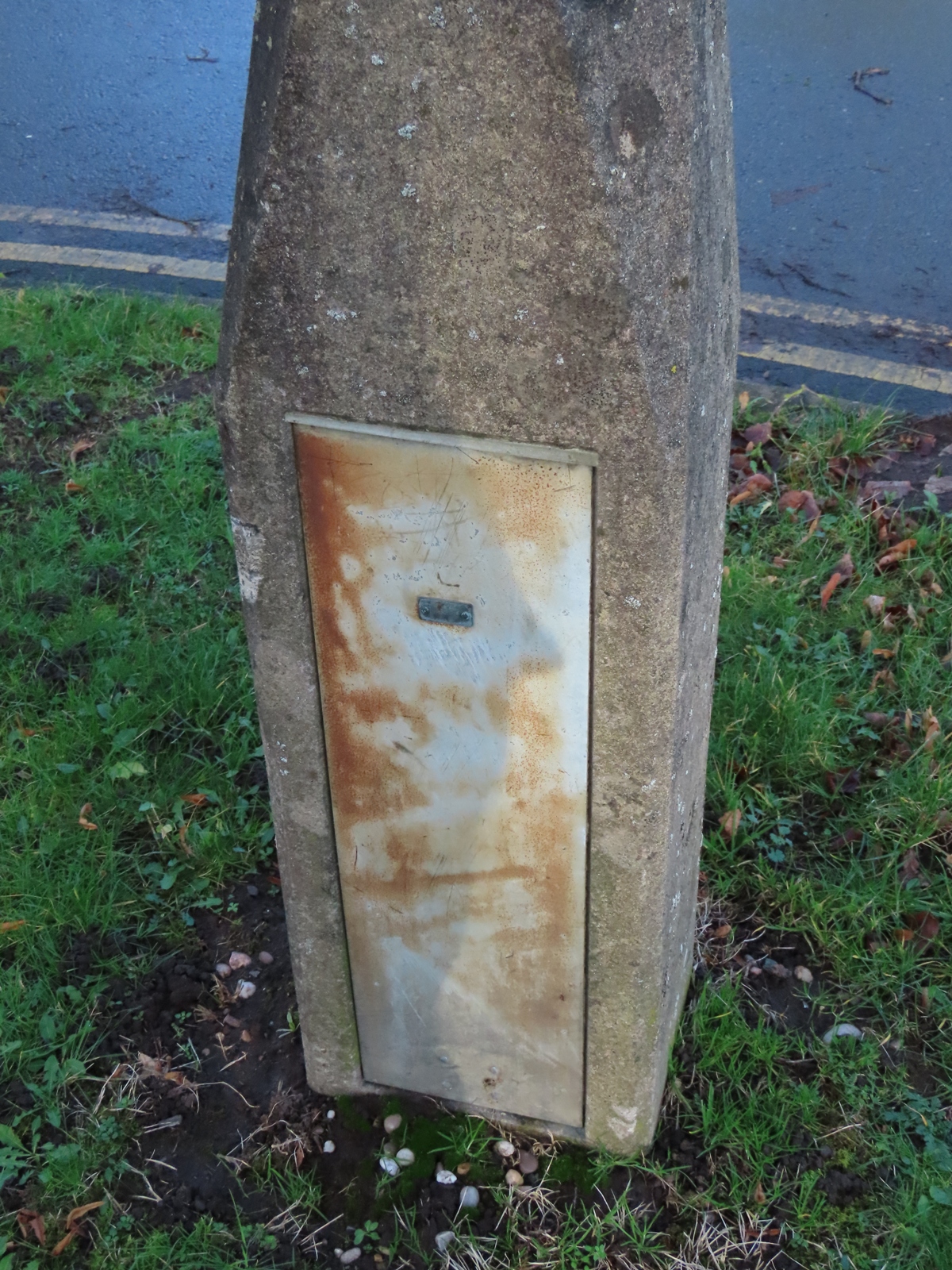 ---
CLICK HERE TO MAKE A MONETARY DONATION
© 2002 - English Street Lights Online