Urbis Sapphire 1
Lantern acquired in January 2006.
This lantern has never been used anywhere - it is another brand new example. I was keen to obtain a Sapphire as none existed on Derbyshire streets at the time, so this may well be the first ever example in the county! There are a few examples across the border in Nottingham - these are painted dark blue (presumably to match the lantern's name!), whereas this one is silver.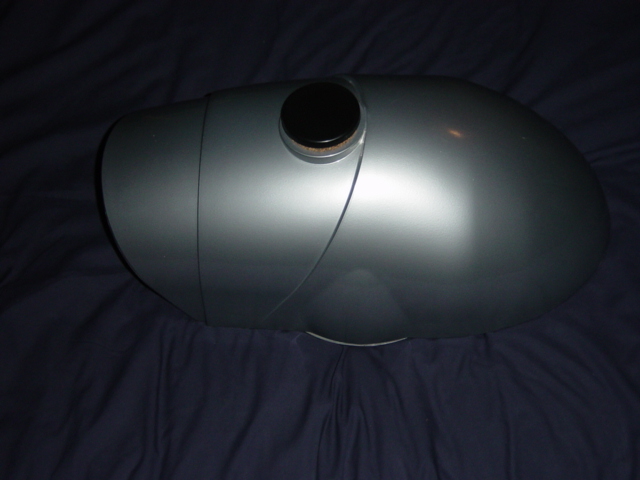 To me, the canopy of a Sapphire always looks as if it can be extended in length due to the three steps which make it up. A NEMA socket is fitted, however it is covered with a dust cap to protect it prior to installation.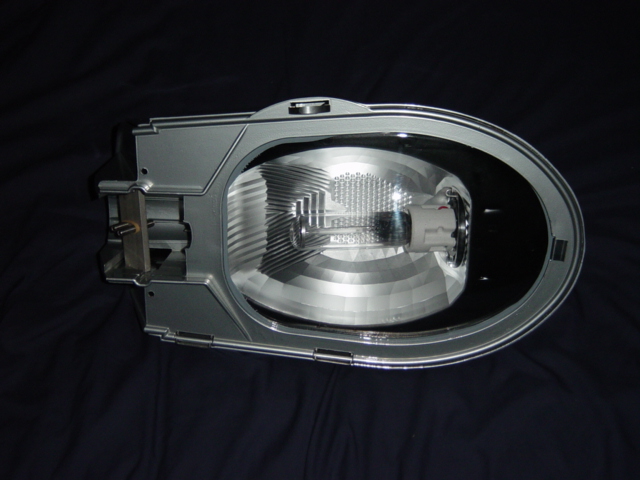 The lantern is very compact - it is probably the smallest SON lantern in my collection. (The lantern was actually intended to have a CDM-TT lamp fitted, however a SON-T lamp was included with it, and so this is what I will use.)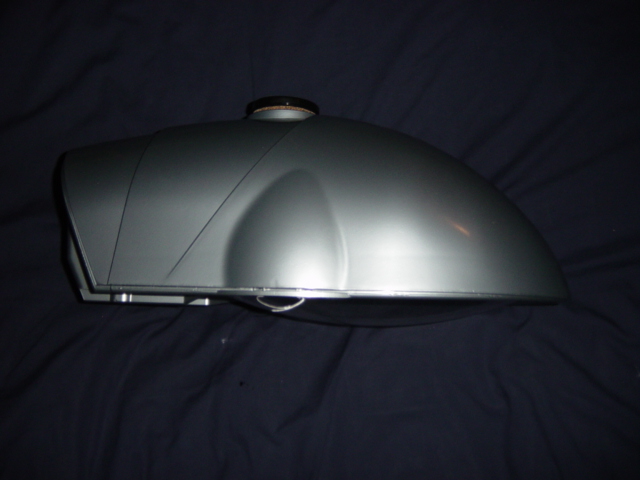 This example has a curved, shallow polycarbonate bowl, and is of an aluminium construction. Other options include flat glass bowls and plastic bodies.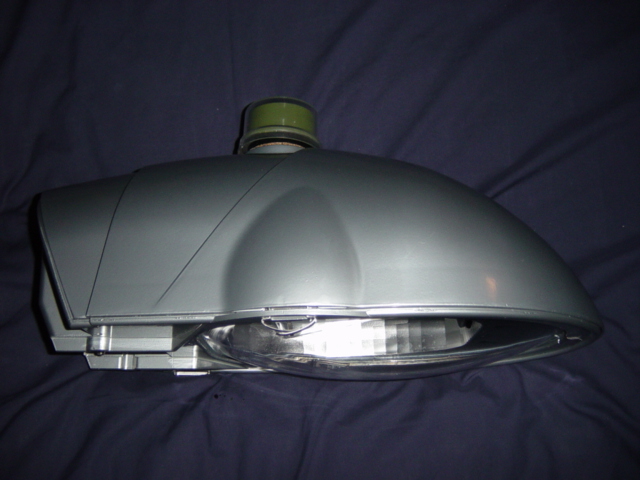 Also included was a Royce Thompson Oasis 1000 photocell - I decided to fit this although the NEMA socket was wired out, in order that the lantern would run until switched off manually.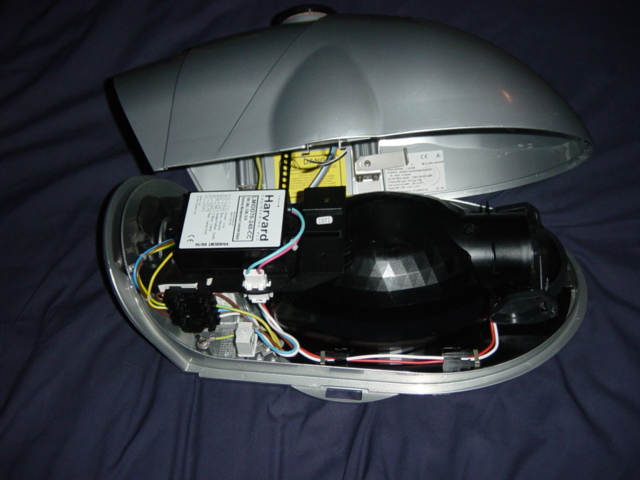 The canopy hinges over to one side, revealing an electronic ballast. As with most Urbis products, the Sapphire uses a SealSafe optical unit.
The lantern was fitted to a wall bracket and was then powered up. At first, the electronic ballast emitted a slight whistle, but this disappeared as the lamp warmed up.
And finally, a photograph with the flash on for comparison.
Lantern warm-up video (featuring a 70 W CDO-TT lamp):
---
CLICK HERE TO MAKE A MONETARY DONATION
© 2002 - English Street Lights Online