AEC UNO
Lantern acquired in December 2007.
This lantern was also used at the stately home as the Kingswood Precinct (and was also supplied by Kingswood) but was used to light a backyard service entrance. It was removed when this area of the house was extended and built on.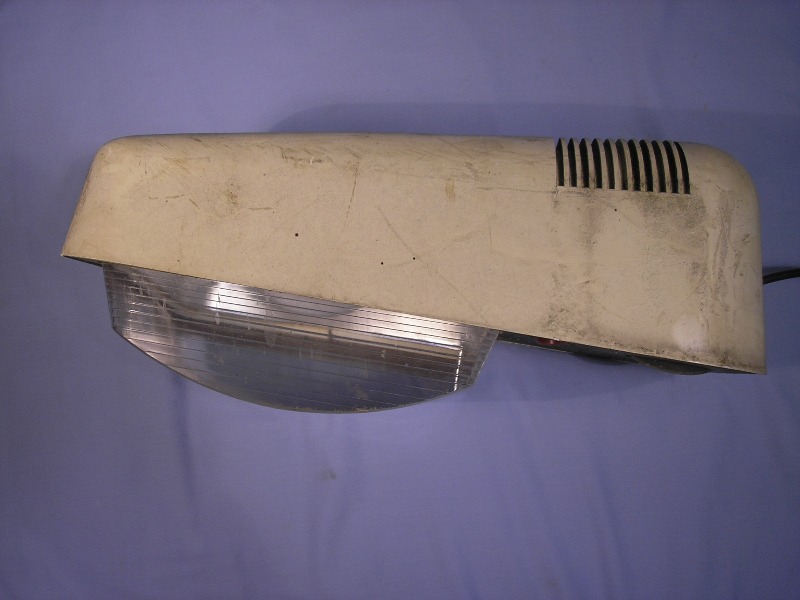 This example has clearly seen more use than my 70 W example. Unlike that version, this lantern was installed side-entry.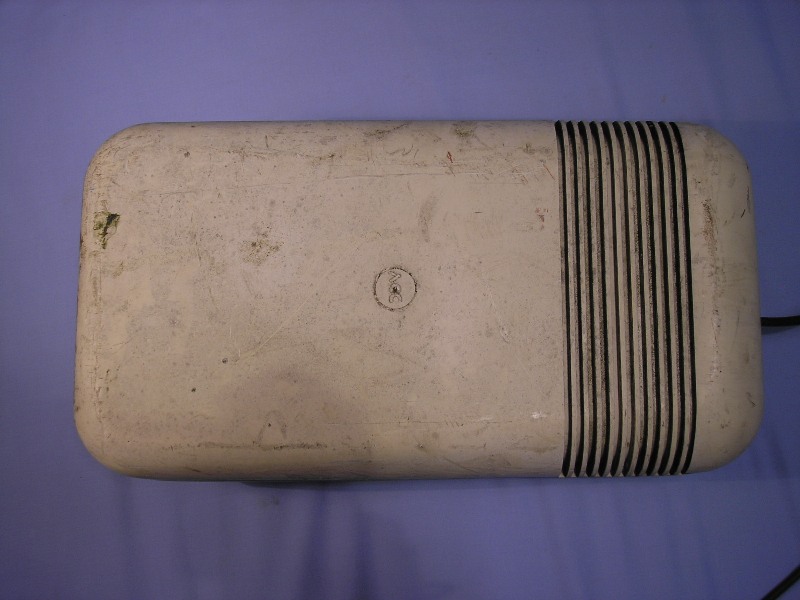 This lantern is also not fitted with a cell. The AEC logo is different as well.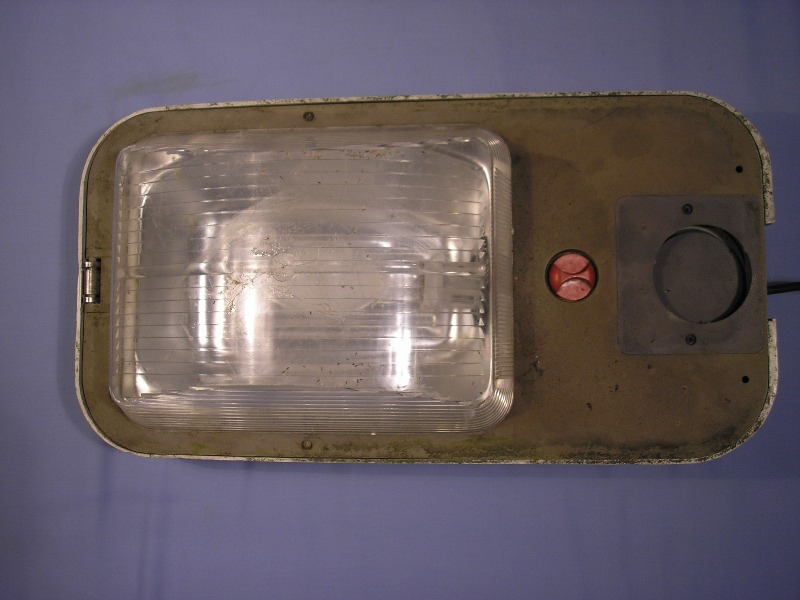 At least this lantern features the familiar red thumbscrew to hold the canopy in place.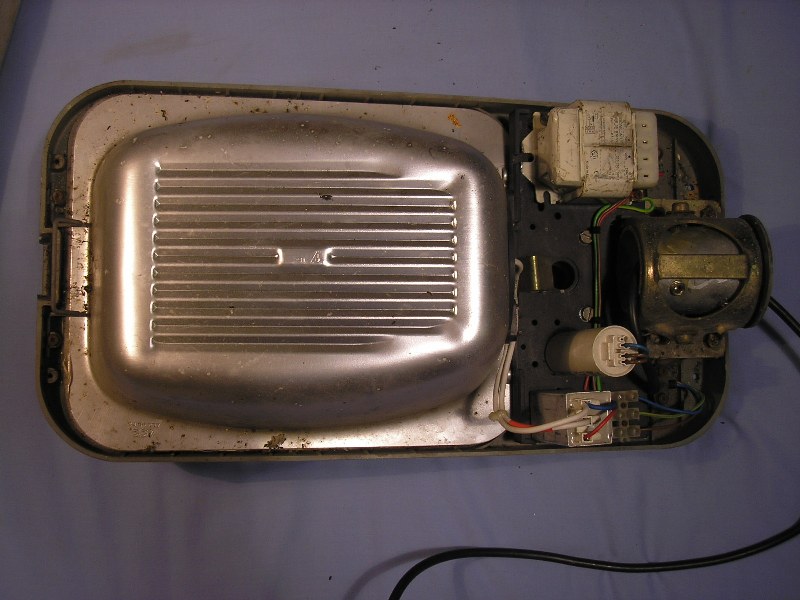 As with the Kingswood Unknown, a Tridonic ballast and Parmar ignitor are fitted.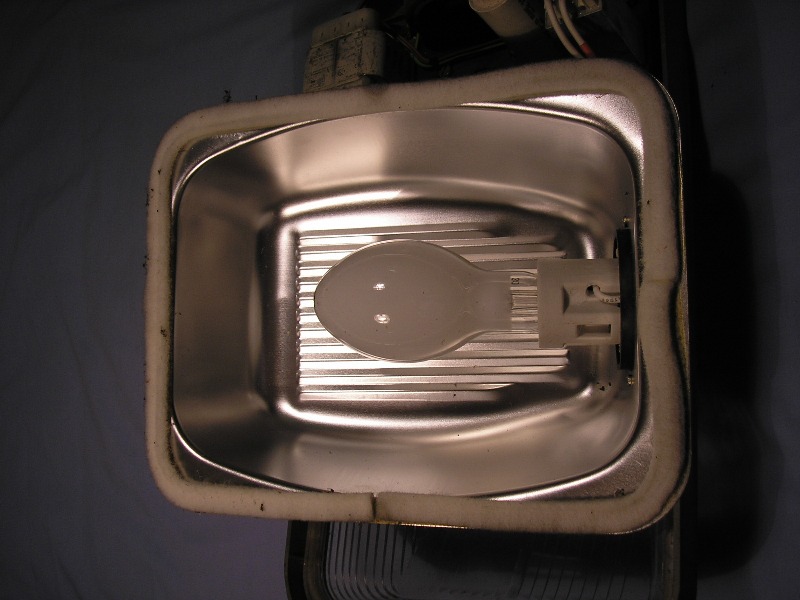 The reflector is the same, inside and out, as the one in the other example.
Kingswood Precinct | Thorn Gamma 5
---
CLICK HERE TO MAKE A MONETARY DONATION
© 2002 - English Street Lights Online