Thorn Gamma 5
This somewhat unusual version of the Gamma 5 came from a footpath on Holly Court in Mickleover - pictures of it in-situ can be seen here. The lantern was replaced on Tuesday, 22nd January 2008 - an WRTL Arc running a 100 W SON-T lamp was used as the replacement lantern. The higher wattage was chosen following requests for the light levels in the courtyard area to be increased significantly - well, that will certainly be happening now! SOX Gamma 5s were used in small numbers in the Derby area - typically providing illumination for footpaths in-between flats. Most, if not all of these have now been replaced with Beta 5s on mid-hinged columns.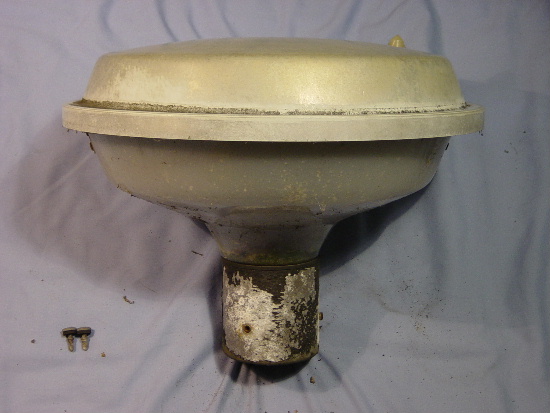 The lantern is identical in appearance to another Gamma 5 in my collection, apart from the addition of the SS55 detector on this version. The two canopy retaining screws can be seen to the left of the lantern. It is currently difficult to fit both screws due to the support struts having been bent out of shape over the years.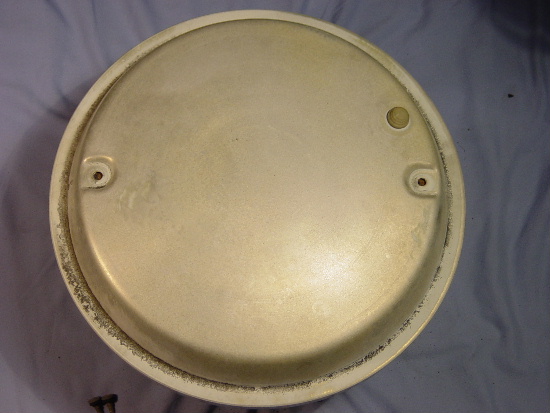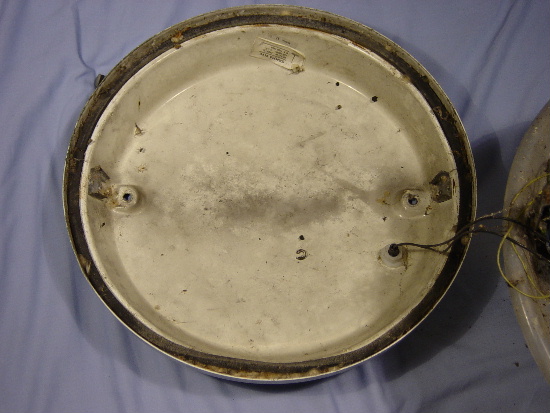 The canopy is very clean externally - only the outer rim shows signs of dirt. Internally there is more dirt but it is mainly on the part which would be directly above the lamp.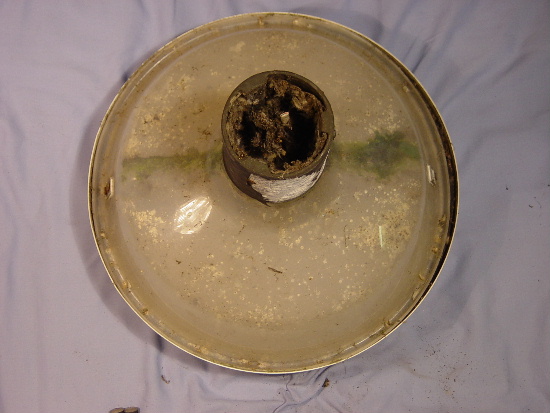 The insides of the bowl and spigot are also in need of cleaning.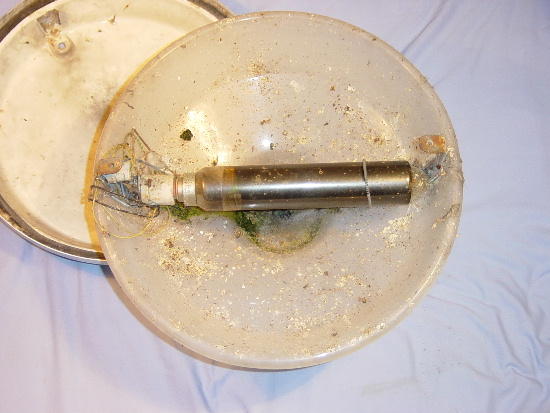 The outer bulb of the lamp has completely blackened, meaning that the lantern would have emitted virtually no useful light in its last days of operation. The lamp only just fits inside the lantern! An interesting feature to note here is that there is a built-in connector to allow the cell detector to be disconnected in the lantern while maintenance is being carried out, in order that the canopy is not straining on the wires.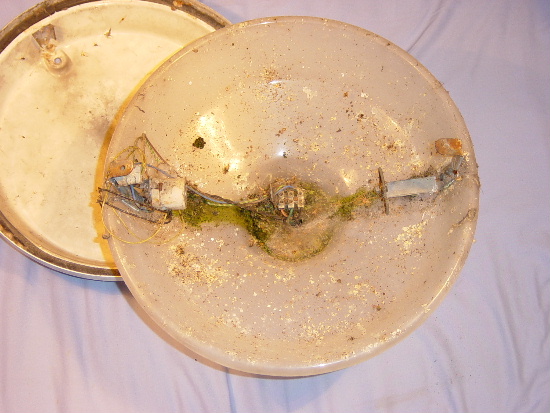 With the lamp removed, the simple wiring in the lantern is shown - judging by the amount of green muck in the bottom of the bowl, this lantern often had water gathering in it - not good when the supply cable connector is also in there!
| | | |
| --- | --- | --- |
| --- | Click here to see photographs of the lantern undergoing restoration. | --- |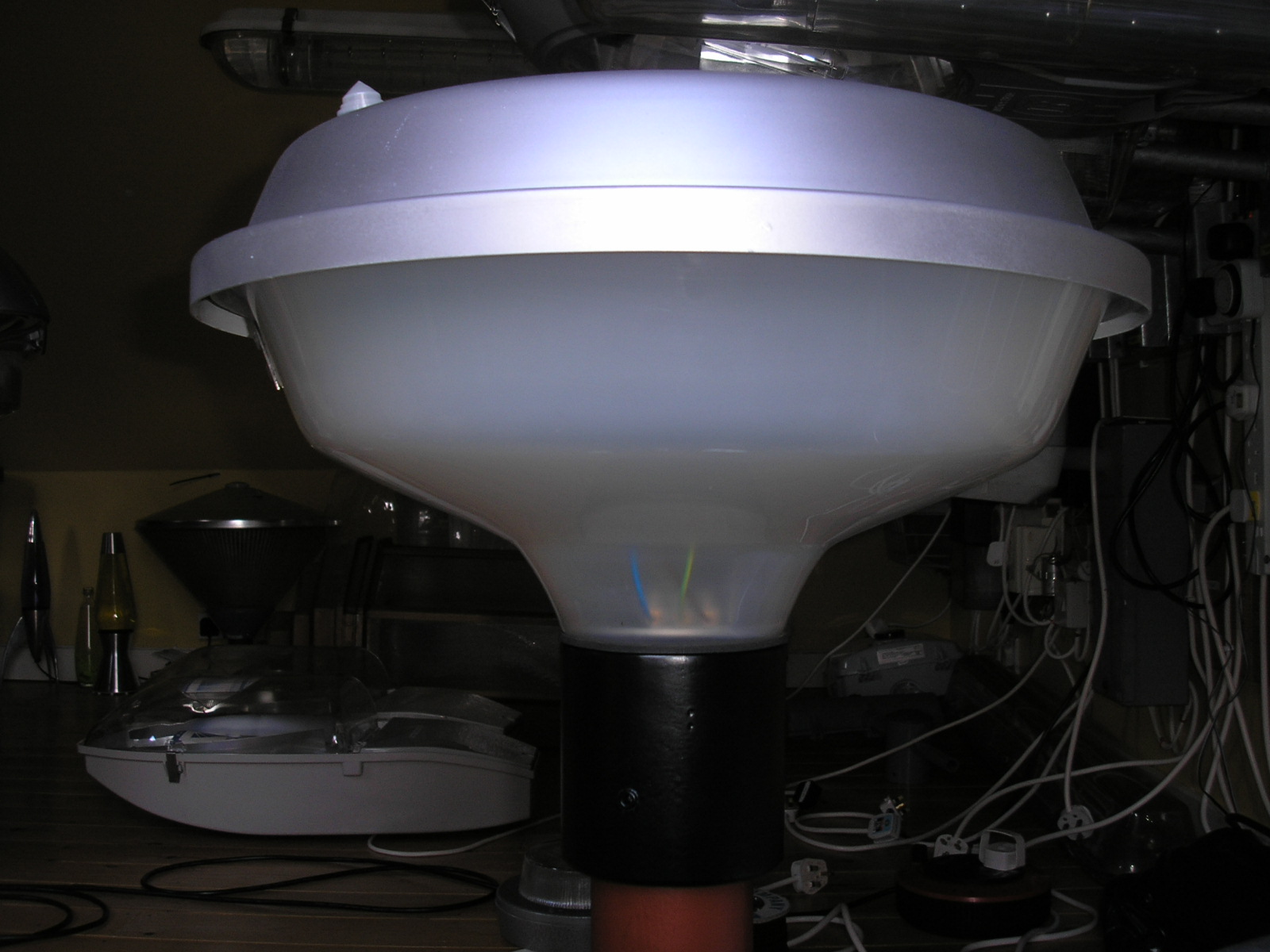 Following restoration, the lantern was reassembled and then wired up. The original Thorn gear was used, and a Thorn 35 W SOX lamp was fitted for authenticity.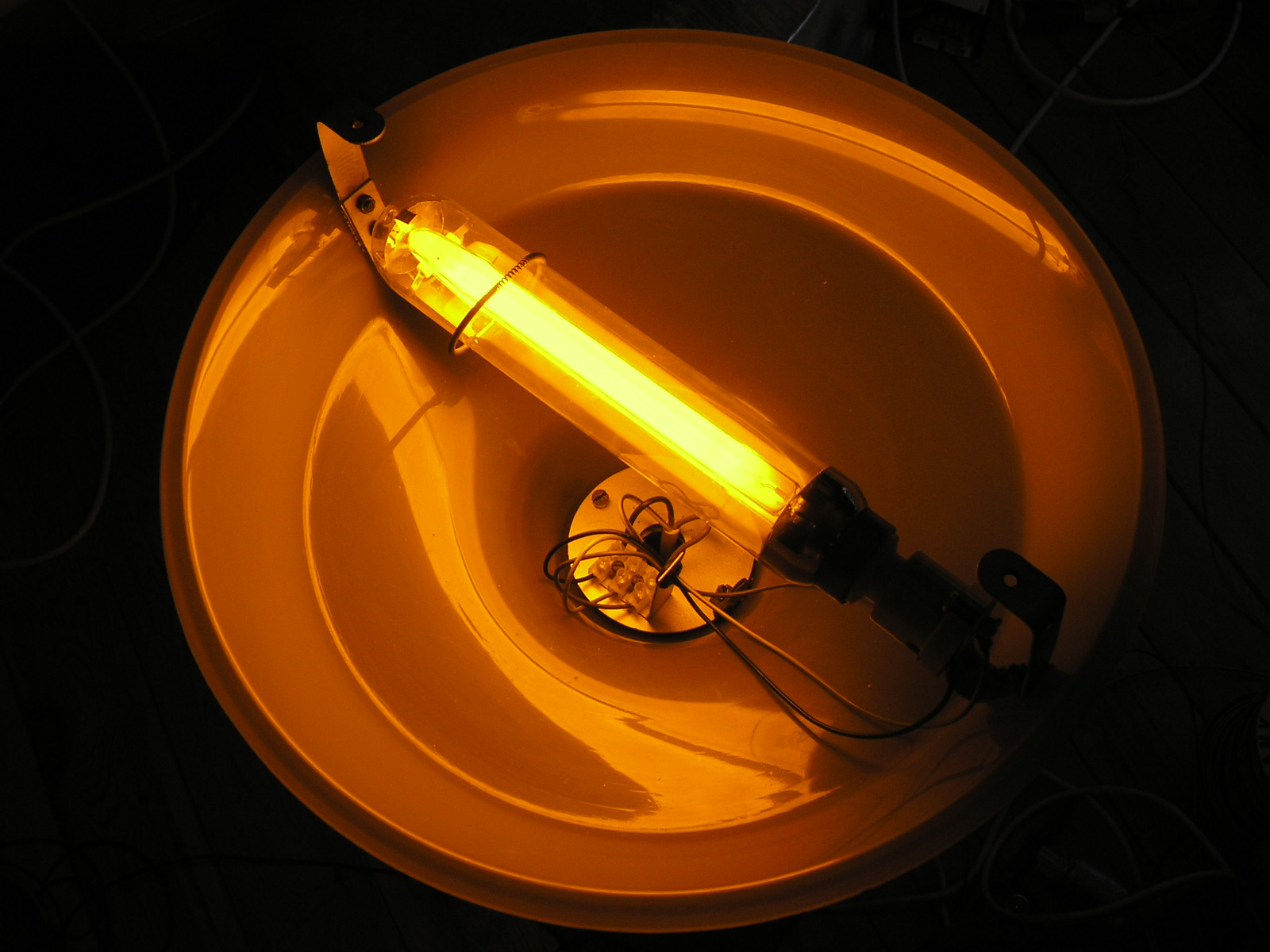 The translucence of the bowl means that a fair amount of light actually reflects off it!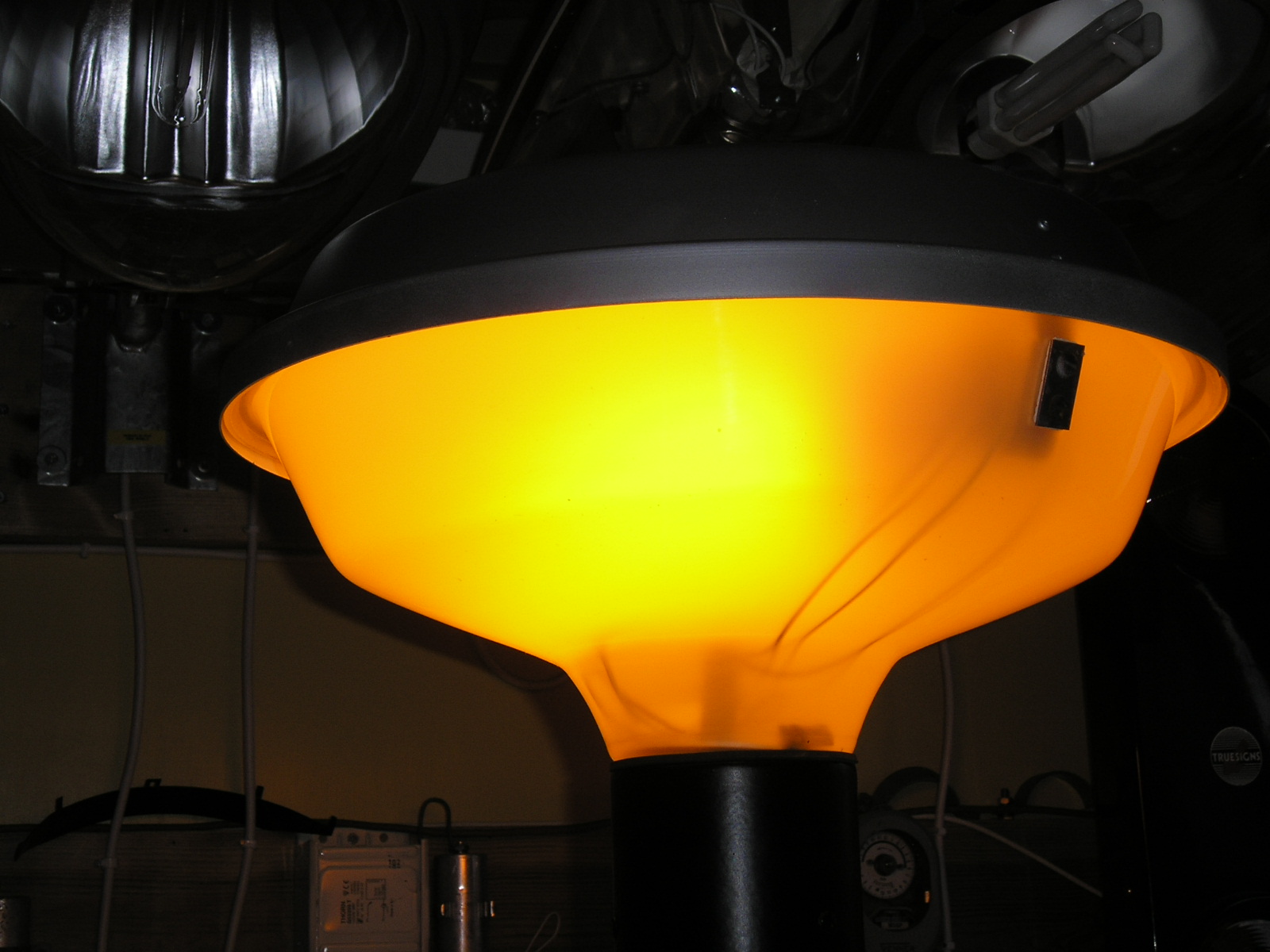 With the canopy back in place, the 'correct' optical performance is achieved.
Lantern warm-up video:
AEC Uno | Thorn EMI Gamma 6 Traditional
---
CLICK HERE TO MAKE A MONETARY DONATION
© 2002 - English Street Lights Online