Thorn 'SONPak 7' OT 70.4
Thanks to John Mitchell for sending this fitting to me.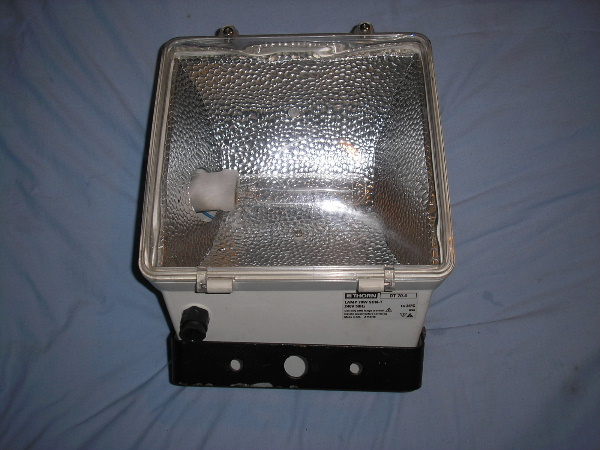 The floodlight had never been operated prior to its entering the collection. Very early versions of this fitting had aluminium bodywork; later versions (such as this one) saw the aluminium replaced with GRP. The same 'bubbled' aluminium sheeting used for the reflector in many outdoor lights is employed here. The identification plate seen attached to various parts of the reflector on previous incarnations of this floodlight is now an adhesive label applied to the underside of the floodlight casing.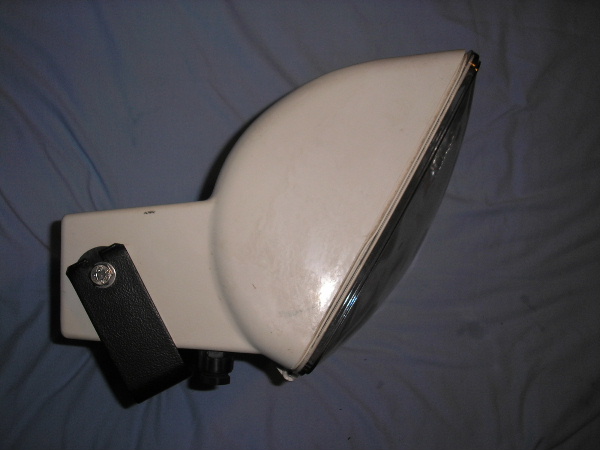 These floodlights can often be identified by the distinctive tail section containing the gear and securing bolts for the mounting bracket.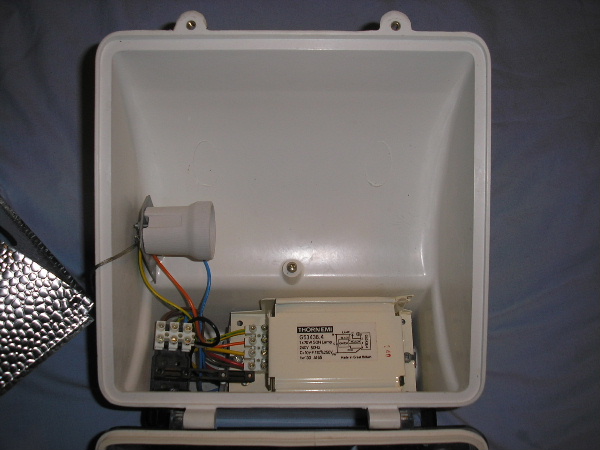 Access to the gear is gained by removing the reflector. The capacitor and ignitor are hidden behind the ballast. A change from the 1987 version sees the dedicated gear tray removed in favour of a plate to which these component attach; this is then secured by one of the bracket fixing bolts. Incidentally, the capacitor carries April 1990 as a date of manufacture.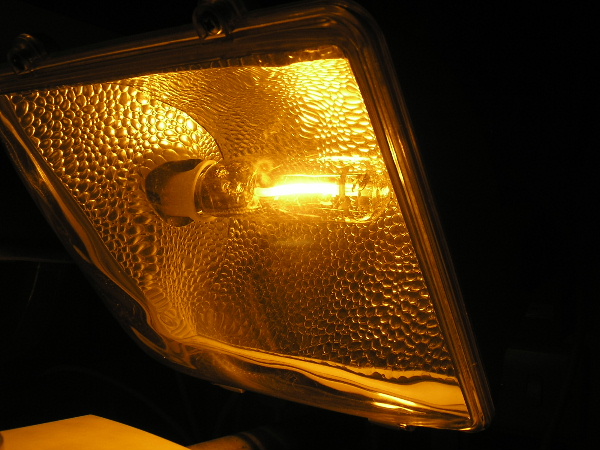 The curved polycarbonate lens distorts the shape of the lamp somewhat.
The older version of this floodlight was installed alongside this fitting on Friday, 5th November 2010. The difference in the dimples on the two reflectors is very obvious here.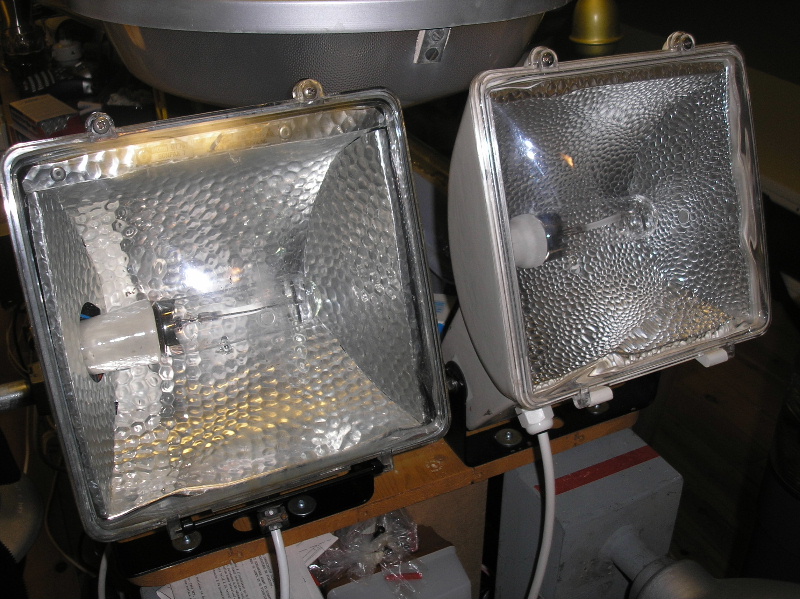 With the two floodlights operating, the effectiveness of both reflectors is shown - the older floodlight appears a little more glary than the newer example is; perhaps this is why the reflector patterning is different for the two versions.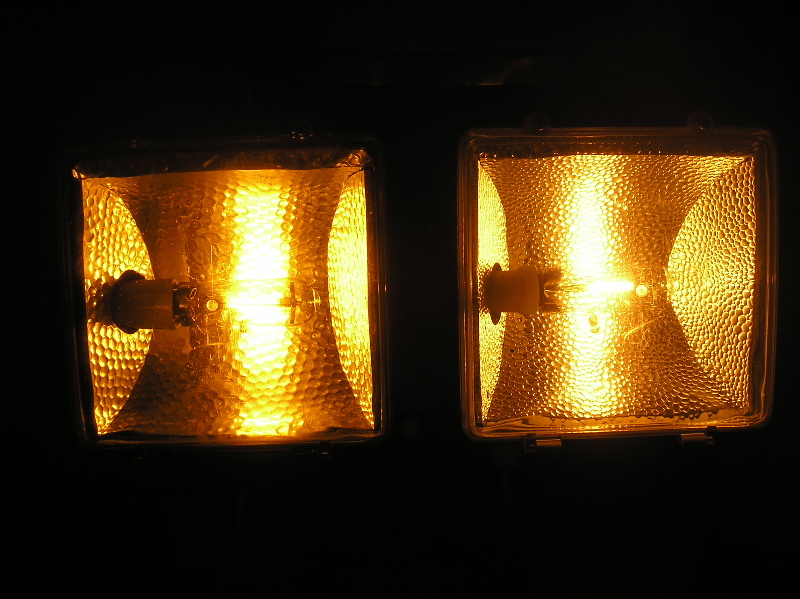 How's this for a floodlighting scheme - having the fittings illuminate a street lighting display!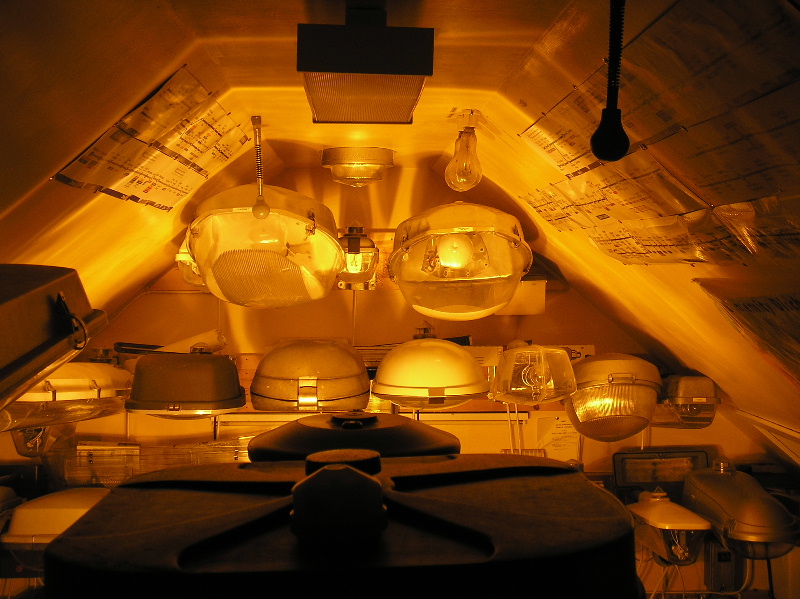 Lamp warm-up video:
70 W SONPak Floodlights in the Collection

1982
1983
1985
1987
1990
2000
Installation and Servicing Instructions
---
CLICK HERE TO MAKE A MONETARY DONATION
© 2002 - English Street Lights Online