Fitzgerald Bulldog
This bulkhead is often used in the domestic situation and in these cases is usually fitted with a tungsten lamp. The fluorescent version is seemingly quite rare but is used in various places, especially when energy costs are a consideration. 7 W and 9 W PL-S versions are also available.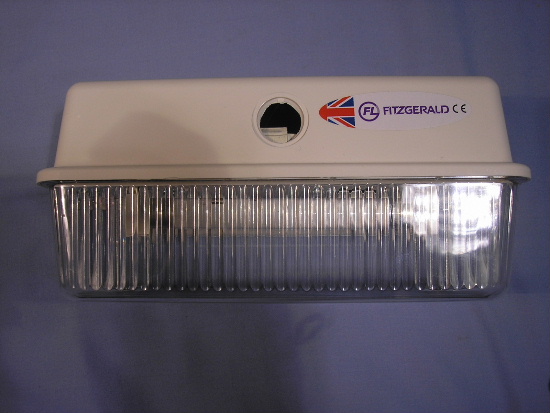 At less than 250 mm in length, this is one of the smallest bulkheads available. A hole is visible in the casing here as this was the cable entry hole when in use.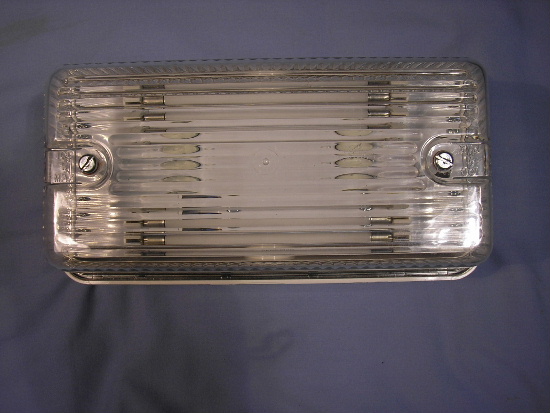 The front cover is held in place with two screws. Both are fitted with plastic spacers to avoid being over-tightened and possibly damaging the cover. Adjacent each screw is a warning to use a maximum of a 100 W lamp - not much chance of that here though!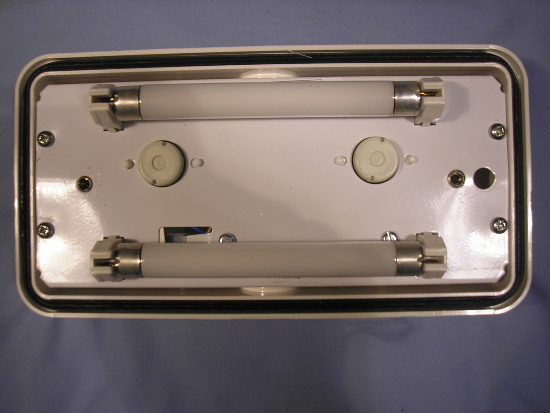 Removing the cover reveals the lamps and both starters - as you might expect!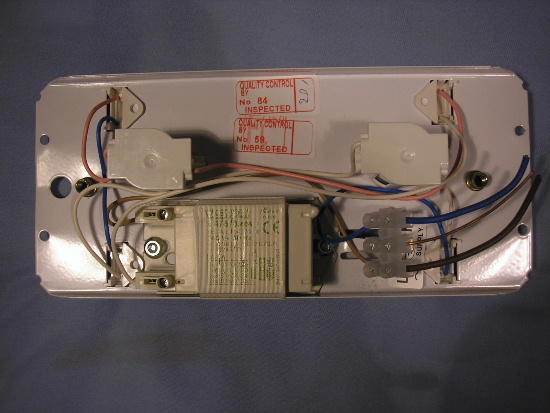 The lamps are wired in series and so only one ballast is required. There is no capacitor fitted.
The Bulldog was powered up on Sunday, 23rd December 2007. The series operation of the lamps meant that there was a delay of a few seconds before they lit up.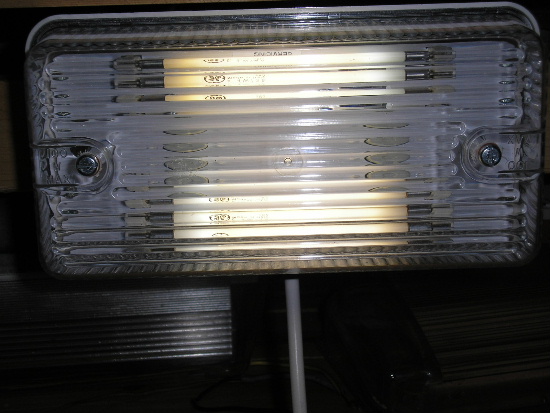 With the cover back in place, the lamps were nicely distorted!
---
CLICK HERE TO MAKE A MONETARY DONATION
© 2002 - English Street Lights Online