Philips FGC 111
This bulkhead is commonly seen on the outsides of both domestic and commercial buildings - its popularity presumably stemming from the simple construction and wiring. The design can be ordered with or without a minicell fitted - making it useful in areas where automatic switching is required.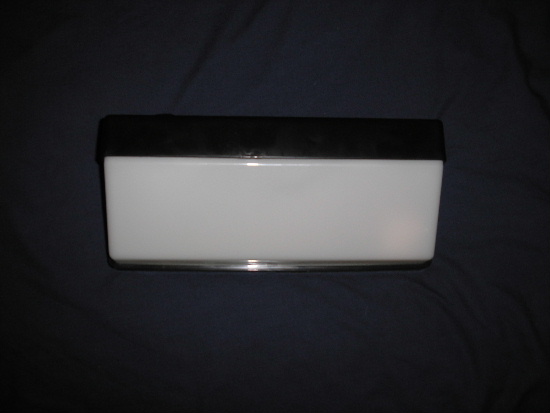 The front of the bulkhead consists an opal polycarbonate cover with a black polycarbonate top to reduce upward light.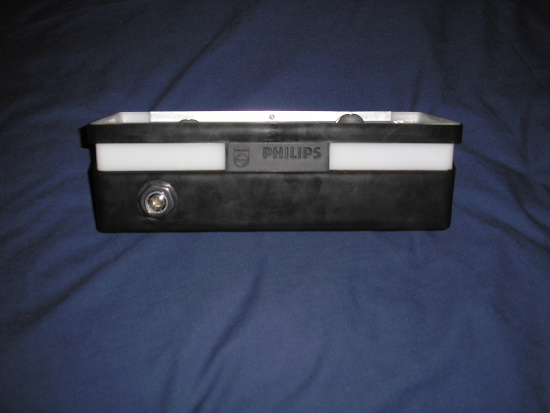 The only upward light therefore can escape through two opal gaps on either side of the Philips logo. The Zodion SS10B minicell can be seen here.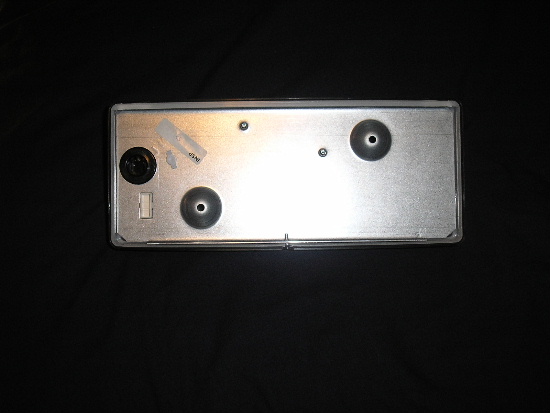 Two pressed sections on the rear of the bulkhead are where the fixing screws are fitted.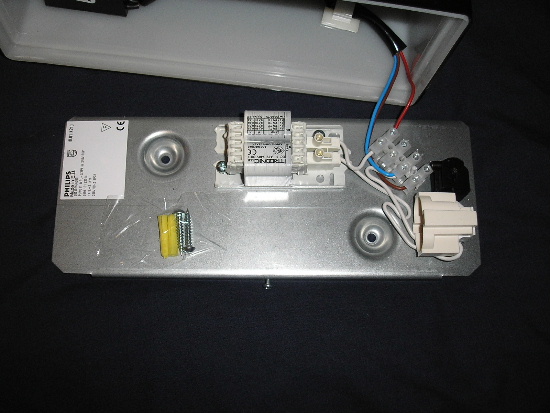 The internals of the bulkhead are very simple - the circuit only consisting of the minicell, ballast and lampholder. The lamps are fitted with their own starters and so an external one is not fitted.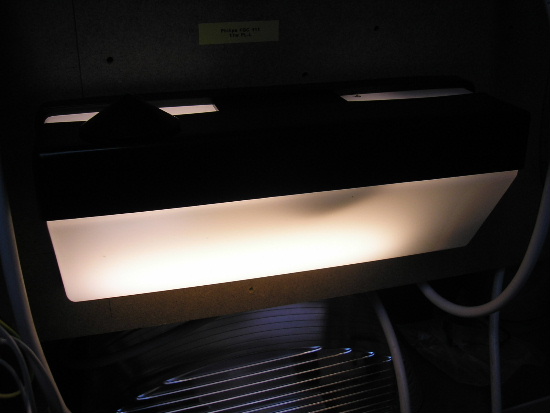 I decided to wire the bulkhead up straight away - mainly to see how the minicell (set at 25 Lux with a 1:3 ratio) coped with the limited natural light in the lantern room. The cell went off after a few minutes, so I temporarily covered it in order to obtain photographs of it working.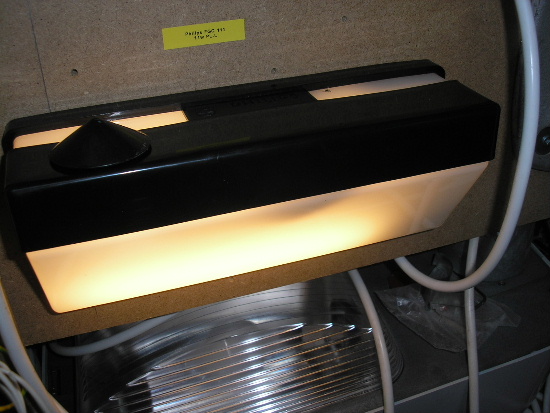 The light output isn't tremendous but it would certainly be enough to light a small area outdoors.
Lamp warm-up video:
---
CLICK HERE TO MAKE A MONETARY DONATION
© 2002 - English Street Lights Online