Forest City ?
This signlight is very similar to the LB128 but it has both tubes stacked one on top of the other, rather than having them side-by-side, so obviously these signlights are designed with smaller sign plates in mind. The capacitor is dated to 1994, but the unit doesn't look to have ever been used. I haven't seen many of these signlights around Derbyshire, but they are used a lot across the border in Uttoxeter, Staffordshire.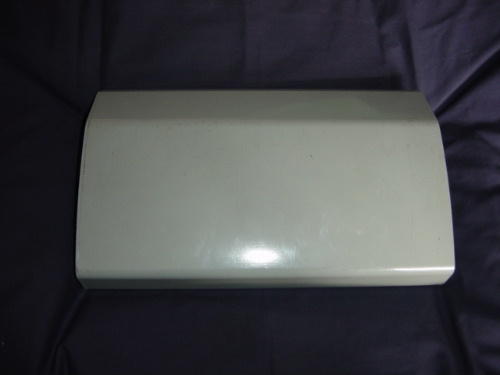 The canopy is very clean and is virtually free of scratches and marks in the paintwork.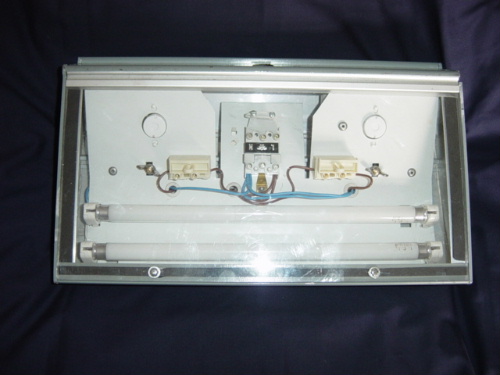 Apart from the positioning of the tubes, the signlight is very similar to its bigger brother, the LB128. I suspect that this was one of Forest City's anti-vandal products as it is of a very tough construction. I do think that they went a bit over-the-top with the cover locking screws though - the heads are raised and are in the shape of a flower. I used a socket spanner to open them - not the correct tool, but it worked. The gear tray is also very difficult to remove - but there is no reason why it should ever be removed in fairness, as the starters can be obtained without having to remove it. Fluorescent ballasts are quite long-lasting as well and so they would not require any attention over the course of the signlight's life.
Truesigns T8D | Road Signs Franco RS 104 L8
---
CLICK HERE TO MAKE A MONETARY DONATION
© 2002 - English Street Lights Online