Road Signs Franco RS 104 L8
This is the larger (and apparently older) version of the 'removable end cap' RSF signlight. It was used on Moorway Lane; near the junction with Blagreaves Lane, from where my first Thorn Alpha 1 was removed. The signlight is in a poor condition, mainly owing to the fact that the front glazing panel has been lost through time.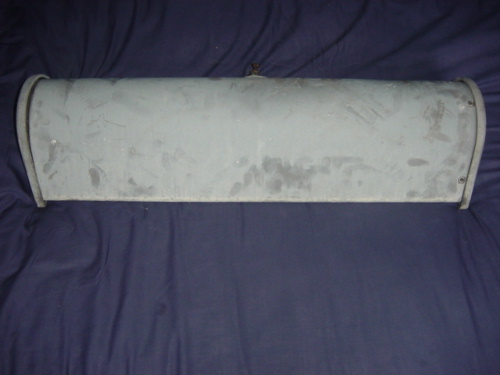 This signlight is probably older than the T8 as the end caps are aluminium, rather than fibreglass; and the signlight is secured to the bracket using two bolts, instead of two grub screws.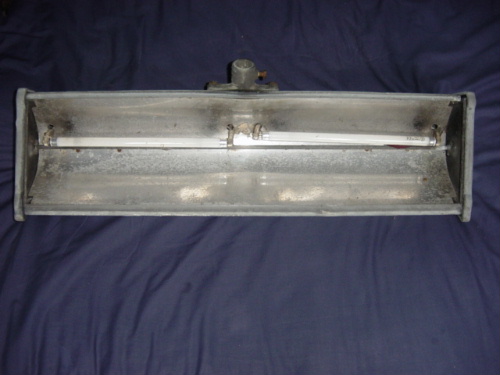 The reflector is also unpainted, and is badly corroded from being exposed to the elements for years - the front glazing panel is missing however a new one should be easy enough to have made up.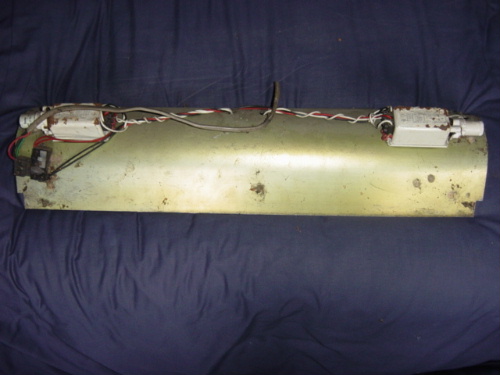 The gear and wiring has seen better days, though it is still in fairly good condition. An ancient 2 amp fuse is fitted in the carrier - I suspect that it may be original.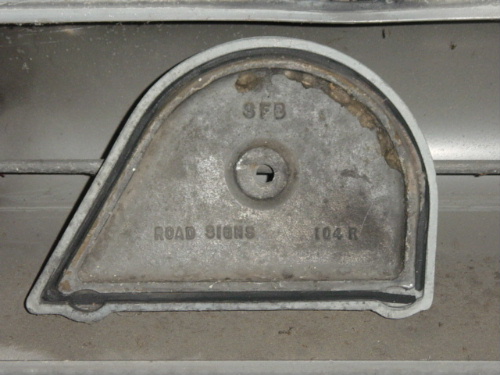 The end caps both carry the letters 'SFB'. It is unknown what these letters represents. The 'R' suffix shows that this is the right-hand end cap.
Forest City ? | Signature Exlite Delta
---
CLICK HERE TO MAKE A MONETARY DONATION
© 2002 - English Street Lights Online