GEC 'Brookvale' Z5530
Lantern acquired in January 2008.
Thanks to Davy Warren for this lantern. The fitting came from the village of Sparkwell in Devon, and was removed in September 2007 to make way for an Urbis Sapphire 1 running a 45 W CPO-TW lamp. This lantern is the only one I know of in Derbyshire - I do not know of any others.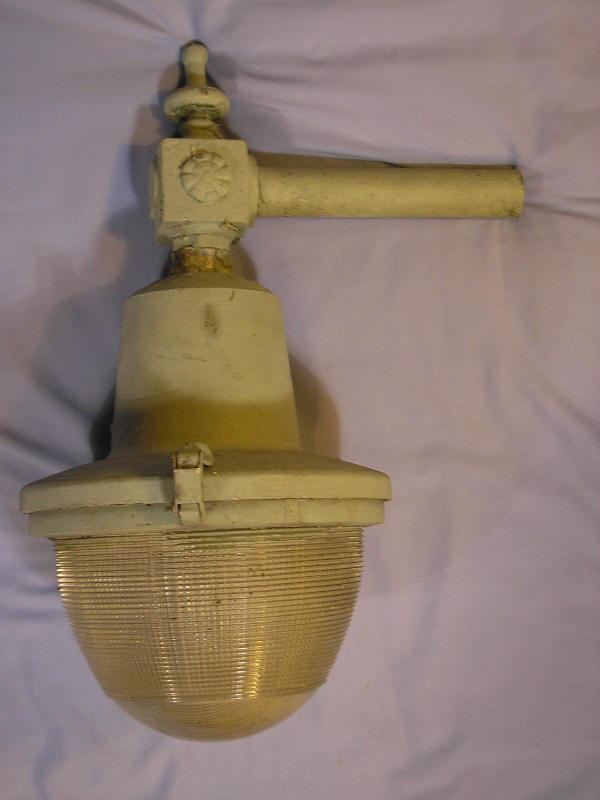 The replacement Sapphire lanterns were all mounted side-entry to the existing brackets, meaning that the top-entry finials were removed along with the lanterns.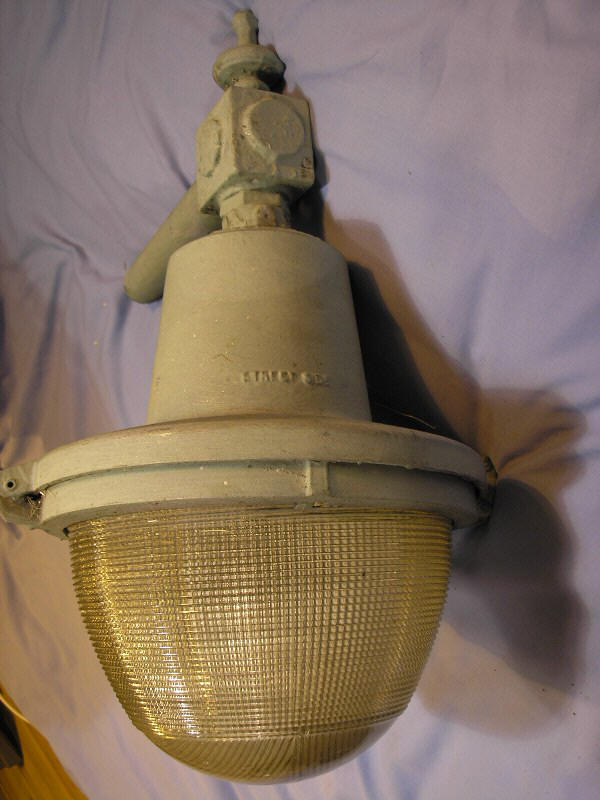 'Street Side' is cast into the lantern's canopy in order for it to be correctly aligned when being installed. The prismatic glass bowl can only be fitted in one position, so it is important that this rule is adhered...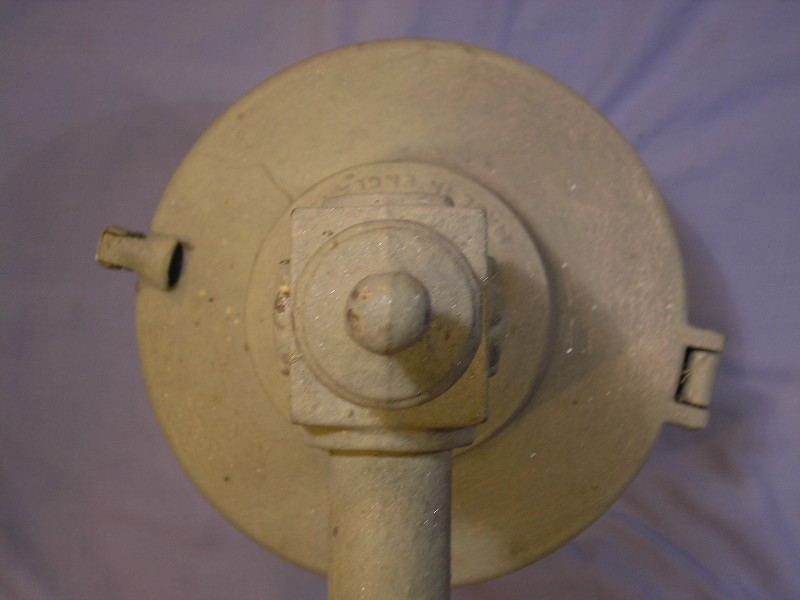 However, looking at the lantern from above reveals that it was installed several degrees out - not that this would alter the light distribution significantly!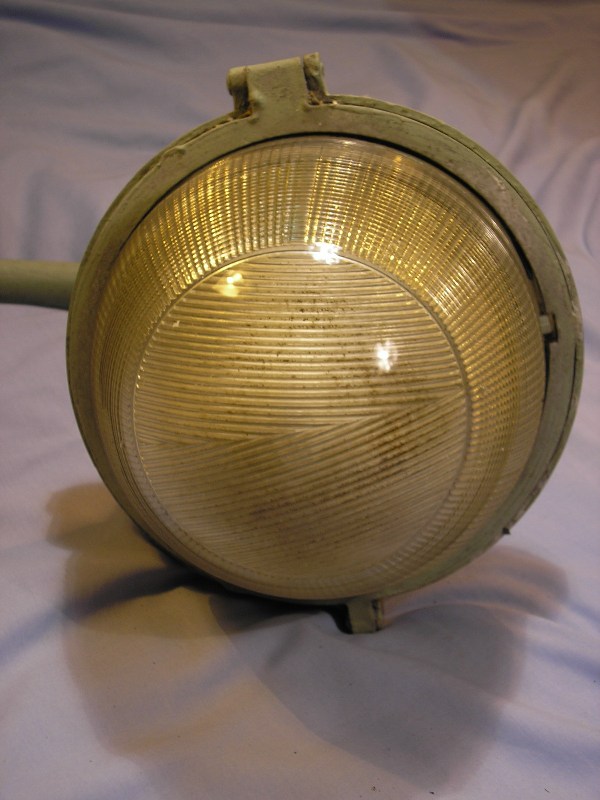 Looking at the underside of the bowl reveals the symmetrical distribution of the refractors.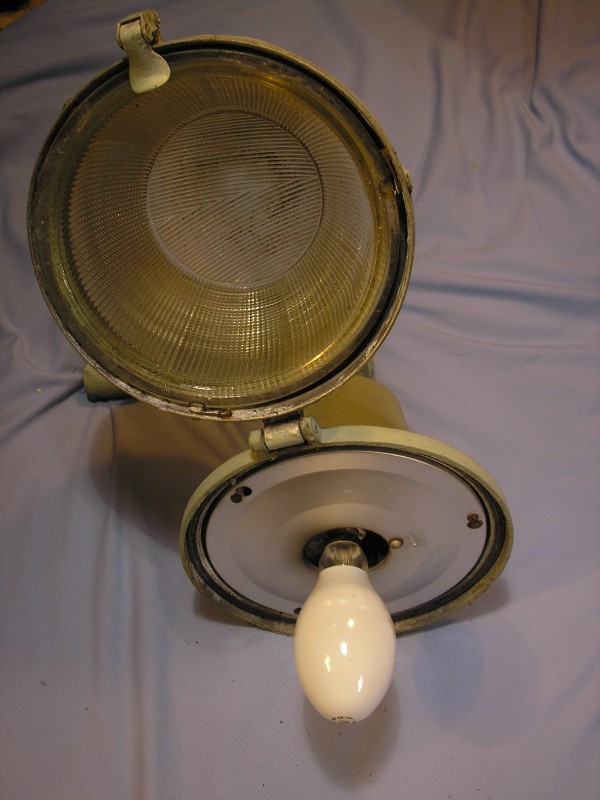 Opening the bowl reveals a simple spun aluminium reflector.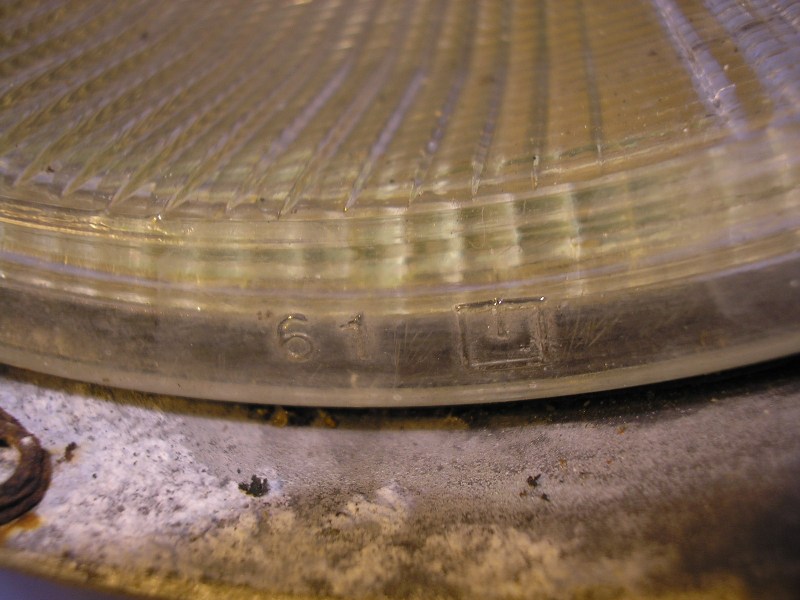 The lantern (or at least the bowl) was made in 1961 according to this etching on the glass.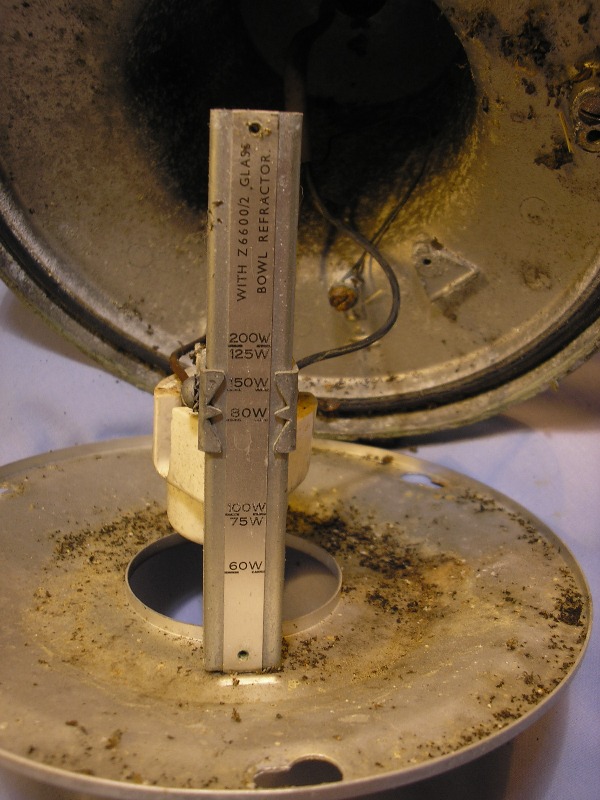 Behind the reflector reveals an adjustable lamp focusing mechanism - set to 80 W as you would expect. However, I suspect that this optical setting was designed with the original 'pear-shaped' mercury lamps in mind, and so the more modern elliptical lamps possibly produce a slightly incorrect focus at this setting.
Thorn EMI Gamma 6 Traditional | Simplex Aries
---
CLICK HERE TO MAKE A MONETARY DONATION
© 2002 - English Street Lights Online