Thorn 'Minipack' LJS 1013
These fittings were purchased from eBay and may have been used for display lighting, but this can only have been briefly as they are both in good condition and are still fitted with Thorn-branded tubes. Several accessories were available for these fittings - including a standard plastic diffuser, a natural raffia diffuser and a pull switch. Whilst these fittings do not have any of these accessories, it is still good to have saved them into the collection.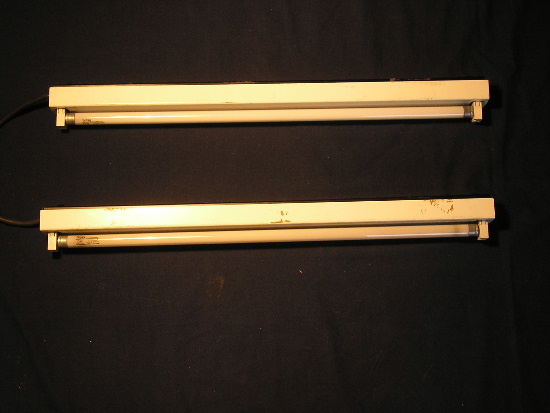 The two Minipacks are in good condition and can't have been used much as they are still fitted with Thorn tubes.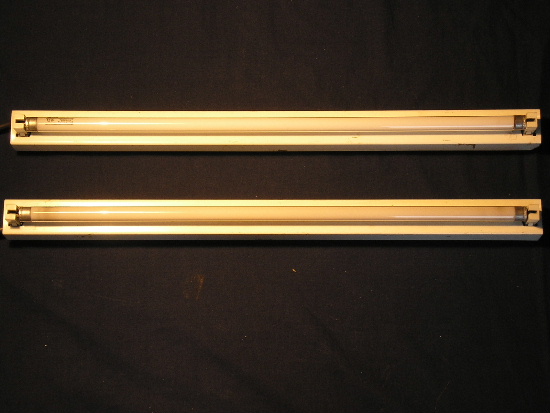 The fittings are very slim in construction - making them ideal for mounting on shelves and the like.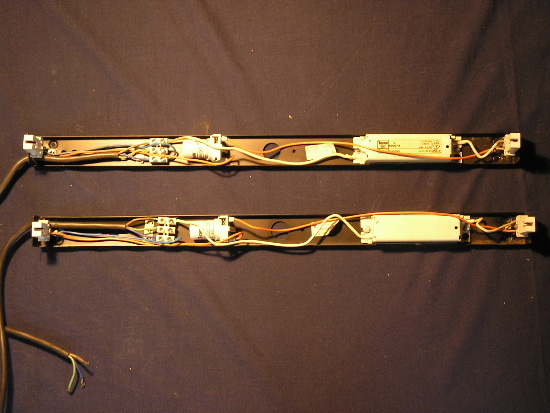 The reflectors simply lift off to allow access to the wiring. The bottom fitting has lost its ballast label, however the label on the top fitting remains. Thorn starters are fitted in both units as well, although I will swap these for modern electronic starters in order to extend the tube life. Capacitors are not installed.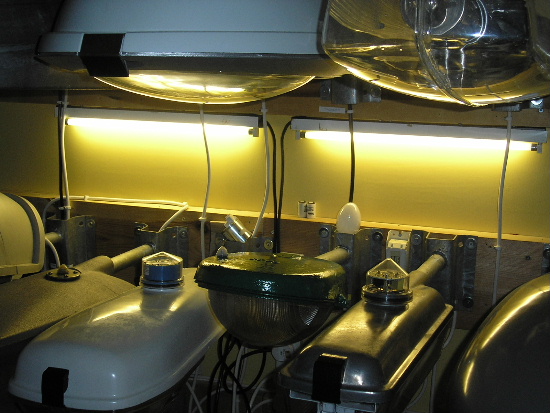 The two fittings were then installed and powered up - what better display to light up than my own!
A Minipack dating from 2001 is also in the collection; click here for its page.
---
CLICK HERE TO MAKE A MONETARY DONATION
© 2002 - English Street Lights Online