Signature Exlite LA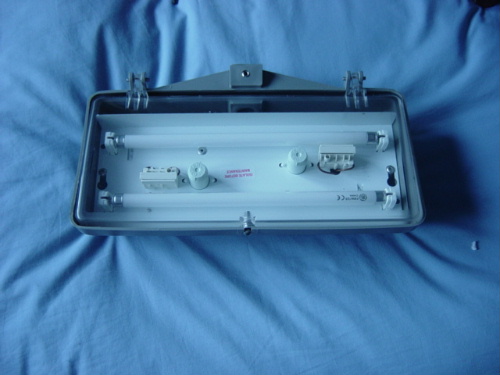 The signlight is of a similar construction to the Exlite Signlite; however, it is slightly smaller and does not have refractor lines on the cover.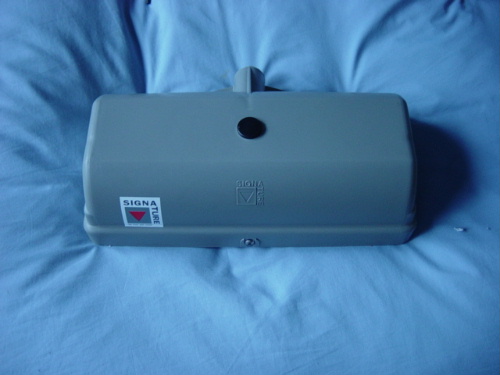 It also has a more curved canopy. The bung in the centre of the canopy can be removed if a minicell is to be fitted.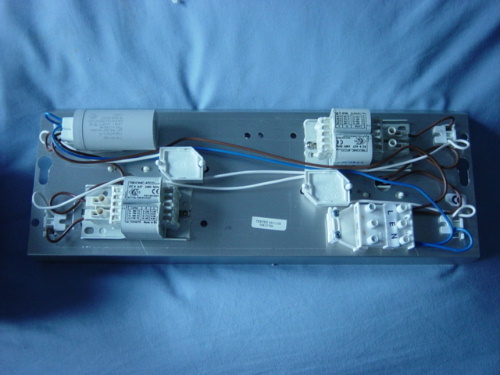 The components are positioned on the gear tray in order that nothing should foul the minicell when the tray is in place.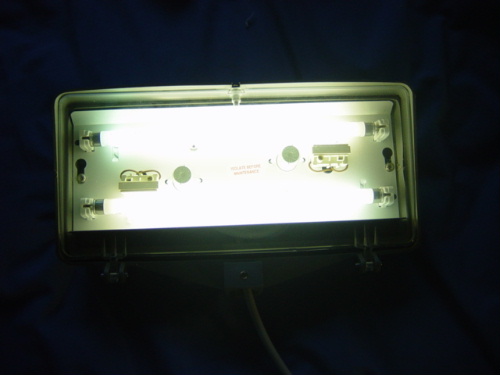 I re-assembled the signlight, powered up and the tubes flickered into life.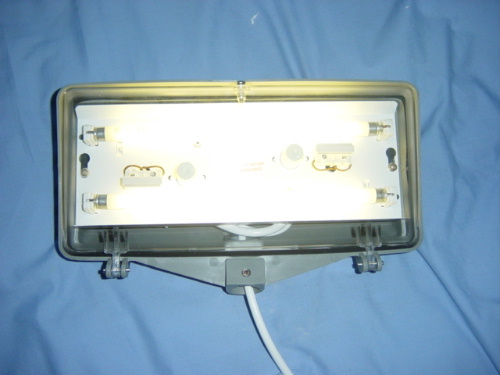 ---
Examples of this type of signlight in situ can be seen below: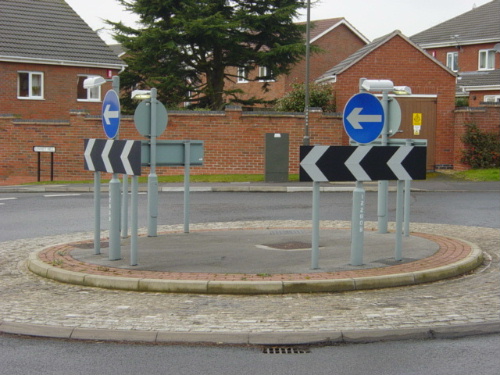 These signlights are the Forest City version, but are almost identical to the current ones being made by Signature.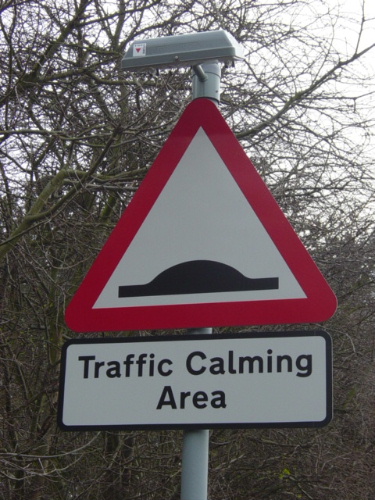 A slightly later example now. To the right of the Signature sticker are the words "Forest City", so there were obviously a number of canopies left over when Signature took over the company.
Signature Exlite Signlite | Truesigns T8P/54
---
CLICK HERE TO MAKE A MONETARY DONATION
© 2002 - English Street Lights Online