WRTL SRL 8
Lantern acquired in May 2008.
Along with the MRL 6, this is the only other ex-GEC lantern which is still available in the UK. The lantern is uncommon in this area although a couple can be seen on the northbound A38 dual carriageway at Kingsway (Grand Canyon Roundabout) - but obviously not as the actual road lighting lanterns! These are used as overhead work lights if engineers are working on the feeder pillars at night. The lanterns' NEMA sockets are wired directly into the contactors which group-switch large numbers of lighting columns and the lanterns themselves operate through manual switches inside the pillars.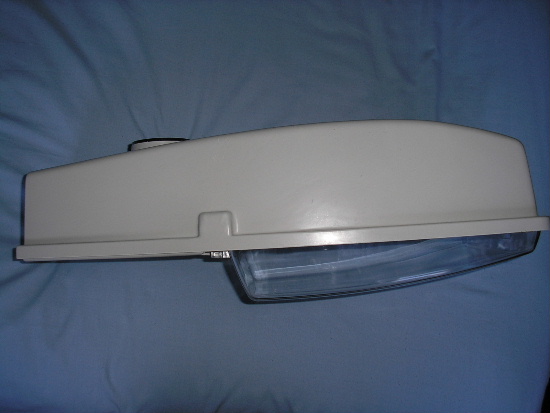 The SRL 8 can always be identified by the distinctive bulges on either side of the canopy, which are used to conceal the bowl hinges.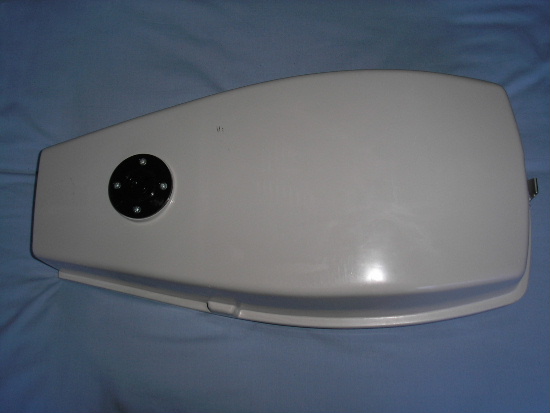 As with all former GEC products, this lantern carries a blanked-off rectangle where the GEC logo would originally have been placed.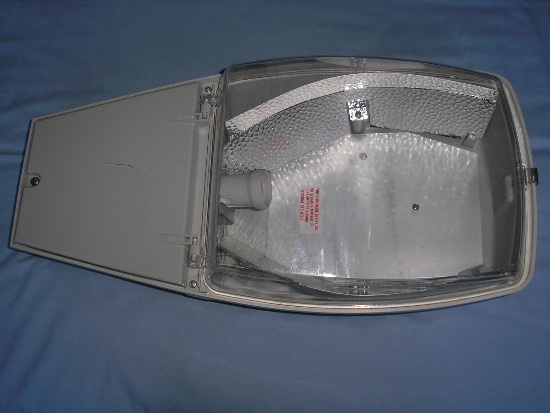 Unlike the MRL 6, the SRL 8's bowl does not feature any moulded refractors.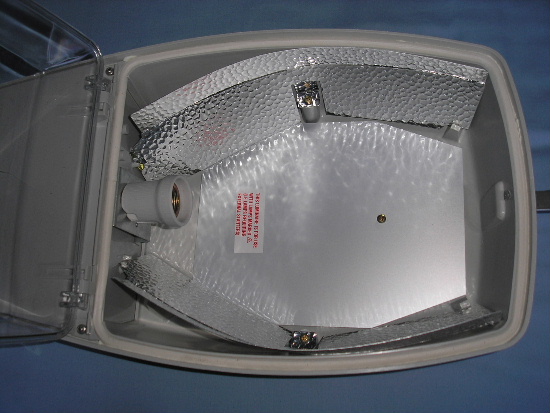 The SRL 8 does share a similar feature to the MRL 6 however, in that the 'lower' parts of the reflectors are removed in the cutoff version.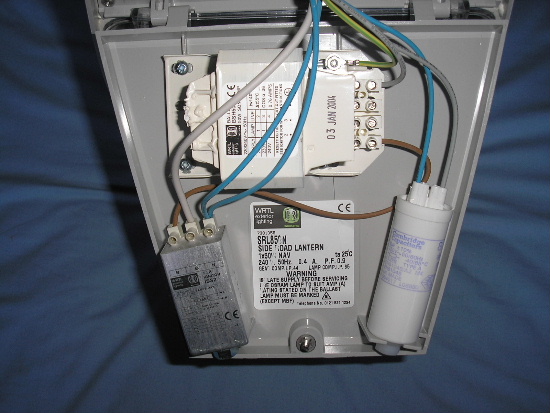 The gear is fastened to the actual gear cover, and whilst the ignitor and ballast are branded as being WRTL products, I think they may actually be Parmar/Venture types.
The lantern was fitted to an AC Ford AC 872 wall bracket on Monday, 7th July 2008. A 50 W SON-T lamp was then screwed into place.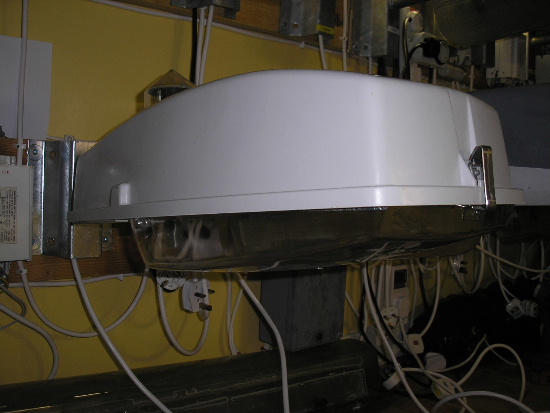 Following this, the lantern was powered up. For saying that the lantern was new, the ballast emitted an audible hum during operation.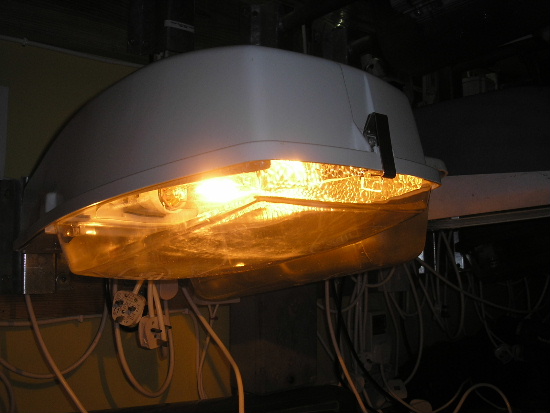 Lantern warm-up video:
---
CLICK HERE TO MAKE A MONETARY DONATION
© 2002 - English Street Lights Online