Thorn Beta 5
Lantern acquired in May 2008.
This lantern was one of several which were used to light a driveway up to a restaurant. SOX lanterns were originally installed but the lack of colour rendering under the lights proved problematic for CCTV cameras on the site. To resolve this, a number of Beta 5s were made up to run 24 W PL-L lamps, and were then fitted to the existing columns, in place of the SOX lanterns. The restaurant was later sold, and the columns were replaced with Heritage-style installations, with the lanterns running metal halide lamps. The only Beta 5s in Derby which run compact fluorescent lamps are privately owned, and are fitted with domestic compact fluorescent lamps, presumably due to their owners having had trouble locating replacement SOX lamps!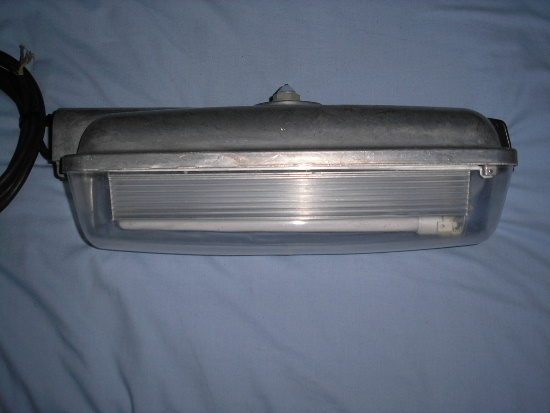 This is my first Beta 5 to be fitted with the slimline bowl - up until this point, the other Beta 5s in the collection were fitted with the deeper type of bowl.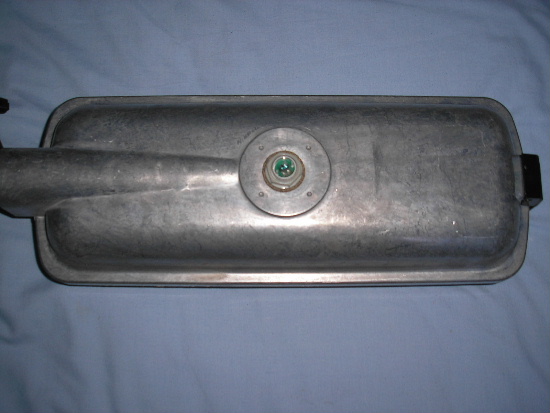 The minicell detector was neatly positioned at the centre of the space usually reserved for a NEMA socket.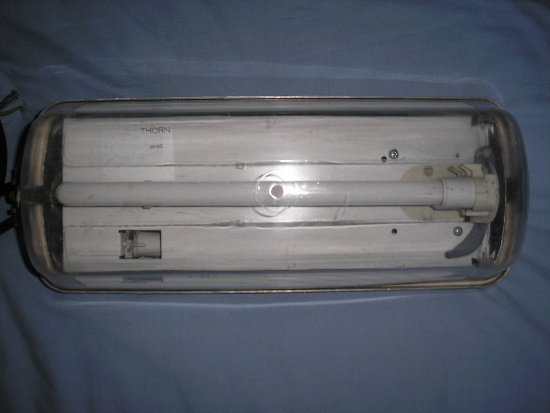 The slimline bowl is completely clear on the underside - there are no refractors at all.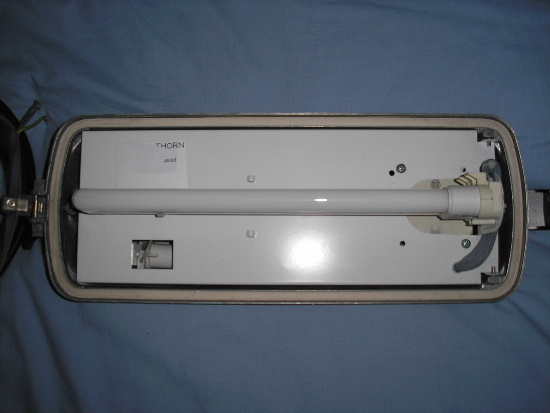 Interestingly, the label is virtually blank apart from the Thorn logo and '240v 50Hz' - the lantern isn't identified as a Beta 5. The two indentations which carry the lamp support on SOX versions are left bare as the lamp is supported by a proper compact fluorescent support further along the gear tray.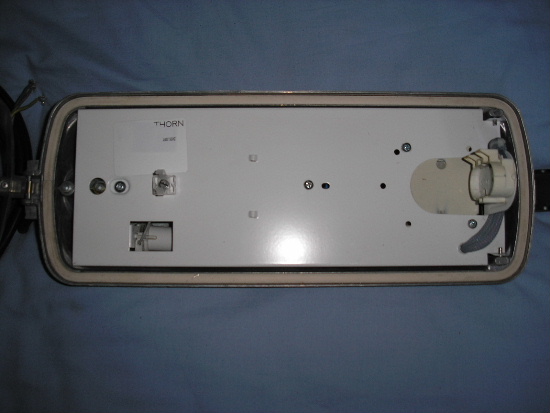 With the lamp removed, this support can be seen.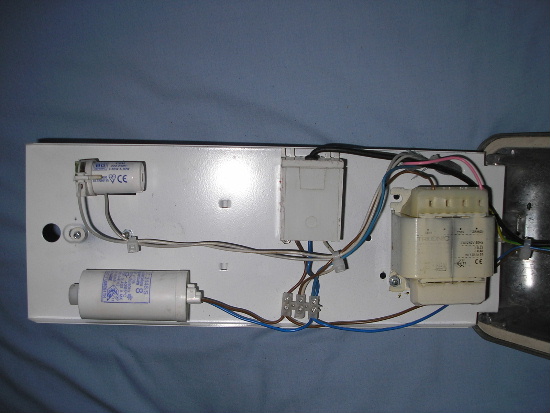 The lamp control gear is of the switch-start variety, although interestingly a standard Tridonic 35/55 W SOX ballast is employed. The box-like object to the left of the ballast is the controller part of the minicell.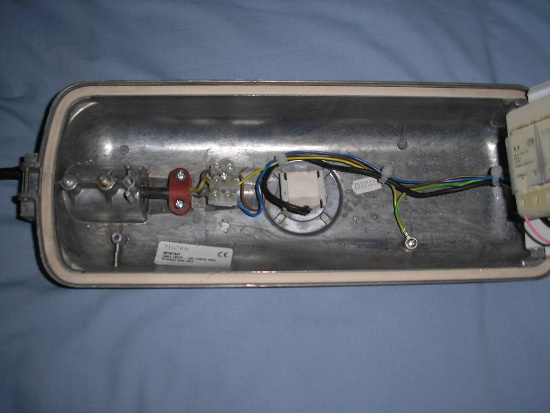 The internal part of the detector can be seen here.
I replaced the 'incorrect' gear with a dedicated 24 W electronic ballast on Tuesday, 17th June 2008. The lantern was then fitted to an AC Ford AC872 wall bracket the following Friday. I also swapped the shallow bowl for a deep one, just for variety.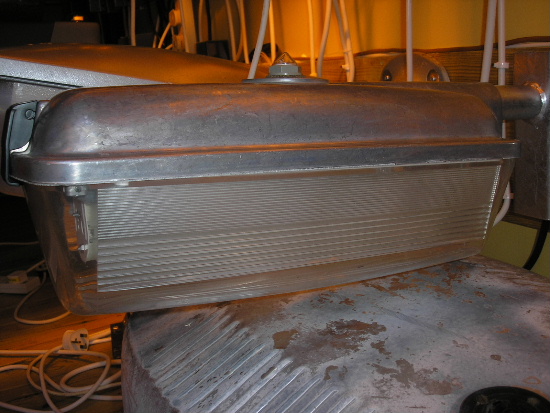 The lantern was then powered up. The new ballast is designed to provide immediate illumination once activated, and as such is recommended for circuits which are unlikely to be regularly switched on and off.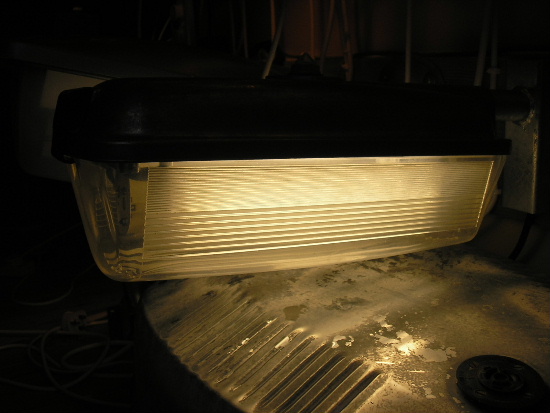 The bowl refractors work well to diffuse the lamp's output.
Lantern operation video:
---
CLICK HERE TO MAKE A MONETARY DONATION
© 2002 - English Street Lights Online