Philips XWC 121 KP
This is yet another brand new bulkhead and happily is another to run a SOX lamp. I have never seen this design of bulkhead in use but I would think that it is intended to be used to provide a greater degree of 'down' light due to the positioning of the lamp.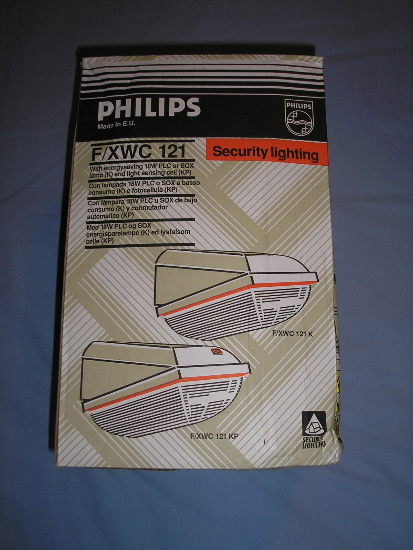 This version features an in-built photocell, although another version was made which didn't have the photocell fitted - both types are shown on the box.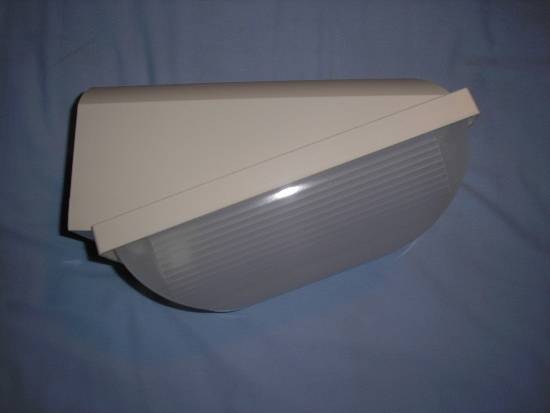 From the side, the lantern bears a slight resemblance to both the AEC Uno and Revo Horizon lanterns.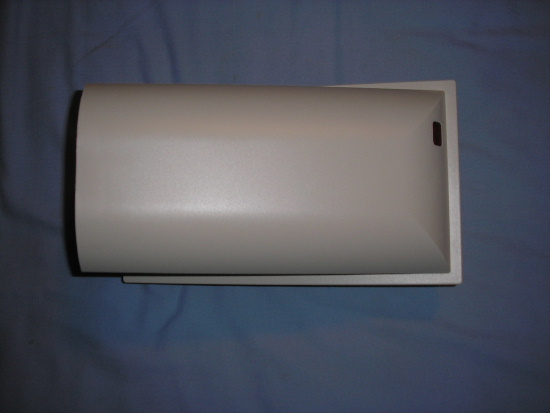 The orange photocell window can be seen on the front of the fitting.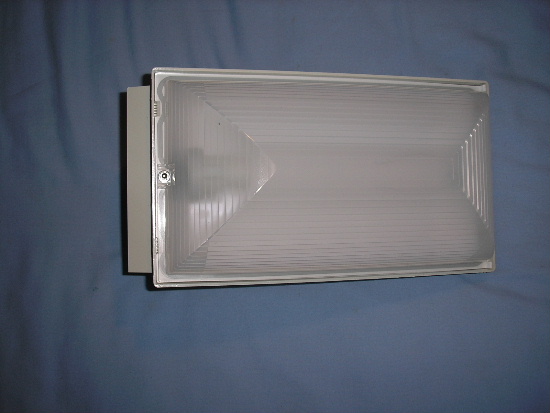 A translucent refractor bowl is employed to diffuse the light output.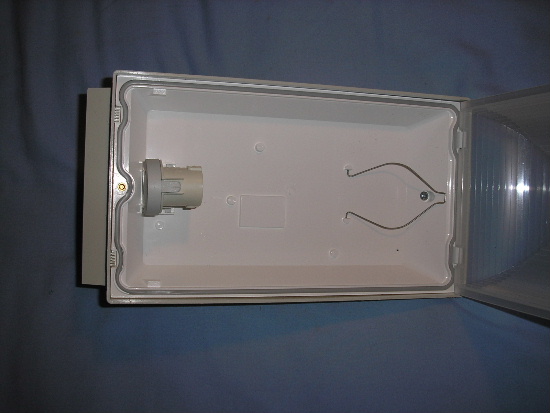 The bowl hinges forward to allow access to the lamp and gear.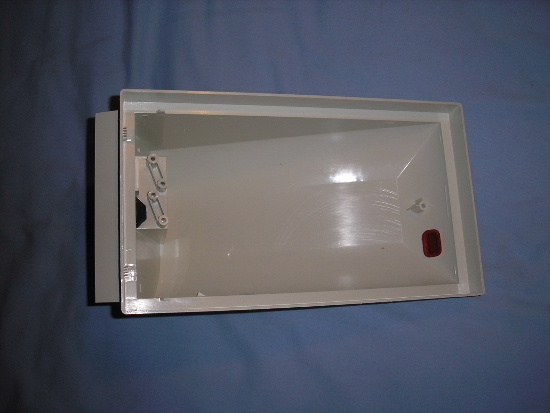 The reflector is removed by unscrewing it at the front and releasing it at the back. Two spaces for cable clamps are moulded into the canopy to allow loop-in / loop out wiring.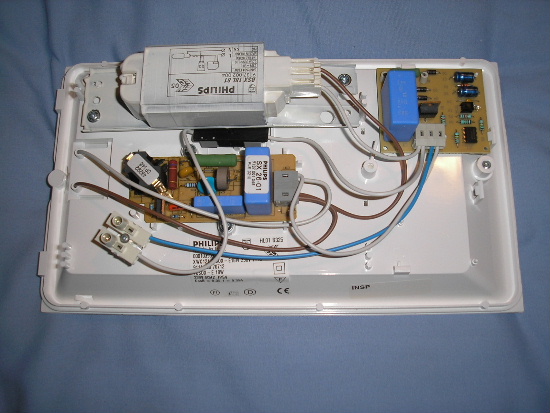 The gear is positioned on the back of the reflector - the circuit board on the right of the ballast is the photocell. It looks to be an infrared type. The ignitor is the circuit board below the ballast.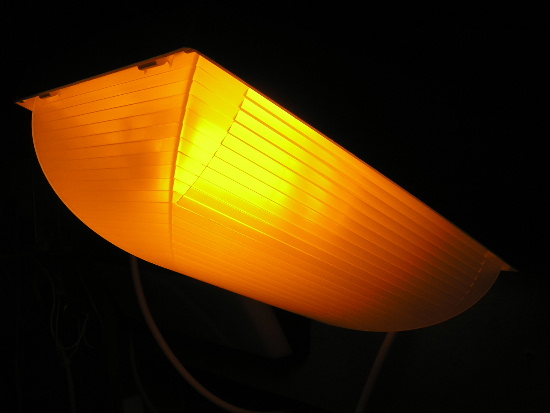 The bulkhead's output is impressive considering its small physical size and low wattage lamp.
Lamp warm-up video:
Photographs of the XWC 121 KP's sister bulkhead, the XWC 120K, can be seen here.
---
CLICK HERE TO MAKE A MONETARY DONATION
© 2002 - English Street Lights Online