Philips XWC 120 K
This sister fitting to the previous bulkhead is designed in order that the lamp is positioned parallel to the wall; rather than the perpendicular positioning used in the XWC 121. Despite this slight difference, the bowl and gear tray are identical in both designs. Positioning your cursor over the photograph will show the equivalent image of the XWC 121 KP. By doing this, similarities and differences in the two designs can be compared.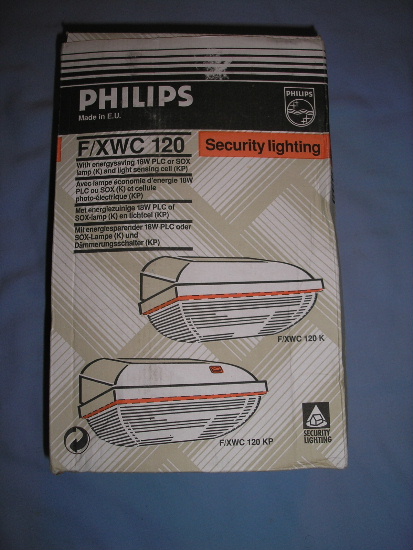 Unlike the 121, this fitting does not have an internal photocell fitted (the 'P' suffix denotes whether the photocell is fitted or not).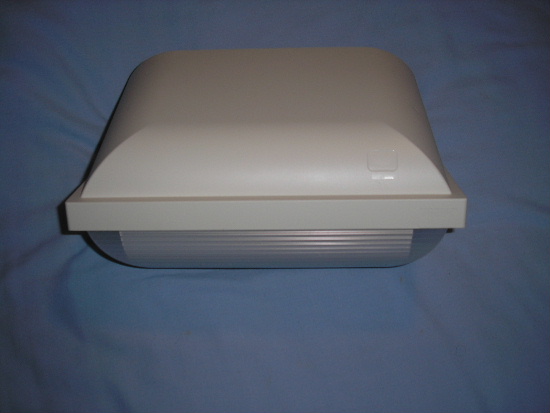 The 120 is fitted lengthways, as opposed to the 121 which is fitted widthways.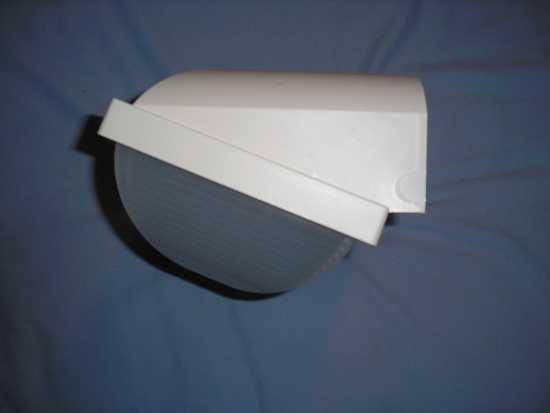 The different orientation of the bowl means that this bulkhead has a smaller profile when seen from the side.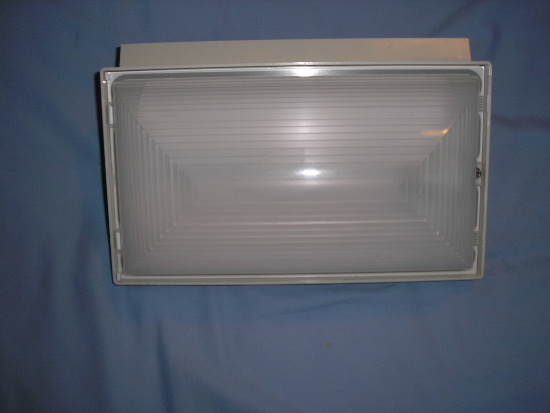 The 120's bowl is identical to the one fitted to the 121. Whereas the hinge is at the front of the 121, it is obviously on the side in this version.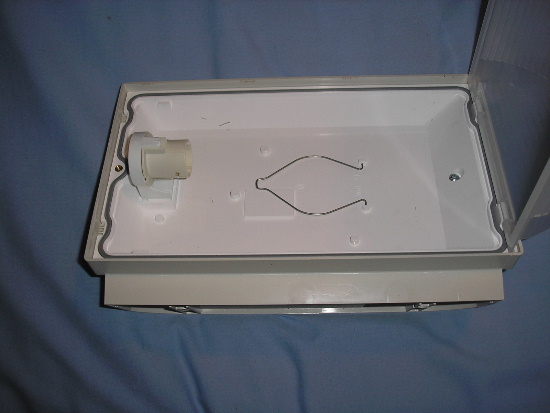 With the bulkhead opened up, the similarities really do start to show.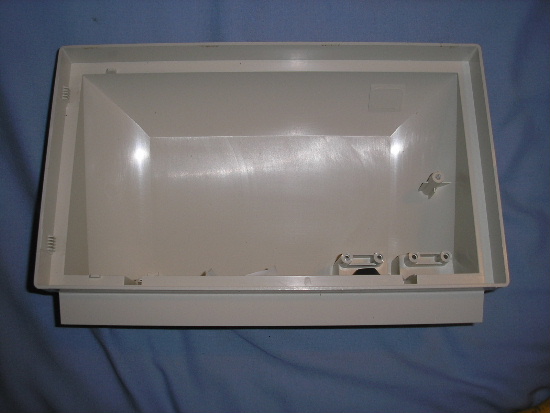 Again, provision is given to two cables being run into the fitting.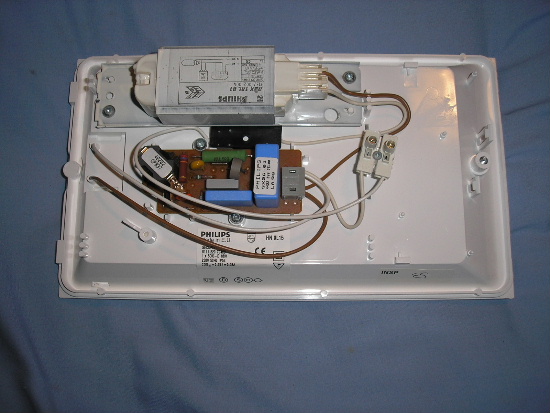 The terminal block is positioned to the right of the ignitor on the 120, whereas it is to the left on the 121. This is due to the different locations of the cable entries in both fittings.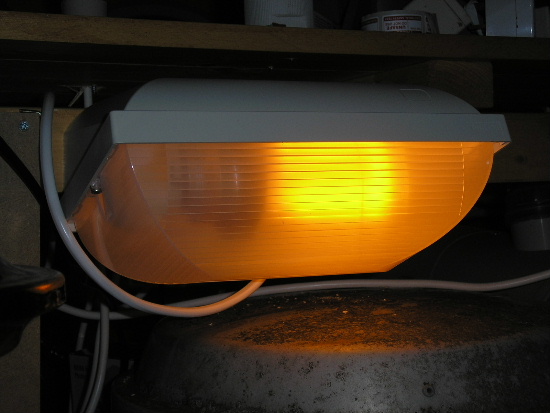 Testing the bulkhead with my energy monitoring device revealed the following results:
| | | | | | | | | |
| --- | --- | --- | --- | --- | --- | --- | --- | --- |
| Test Voltage (V) | Current being drawn at full power (A) | Measured wattage (W) | Apparent Power (VA) | Frequency (Hz) | Power Factor | True Power (W) | Difference (W) | Percentage Difference |
| 239.6 | 0.35 | 29 | 84 | 49.9 | 0.34 | 28.51 | 10.51 | 58.40% |
Lamp warm-up video:
---
CLICK HERE TO MAKE A MONETARY DONATION
© 2002 - English Street Lights Online