These examples can be seen on Soresby Street.
A SON-T lamp can just about be seen within the lantern's optic.
A close up of the second column visible in the picture at the top of this page. Still visible on the lantern's aluminium canopy is the label warning of the need to isolate the supply to the lantern before commencing any maintenance on it...which of course always happens, doesn't it?
The next lantern along still sported a shiny canopy.
A one-part Royce Thompson Oasis 1000 NEMA photocell switches this lantern as necessary.
This double-armed column at the junction of St Mary's Gate and Church Way supports a couple of Z8536s. The town's famous crooked spire belonging to the Church of St Mary and All Saints can be seen in the background.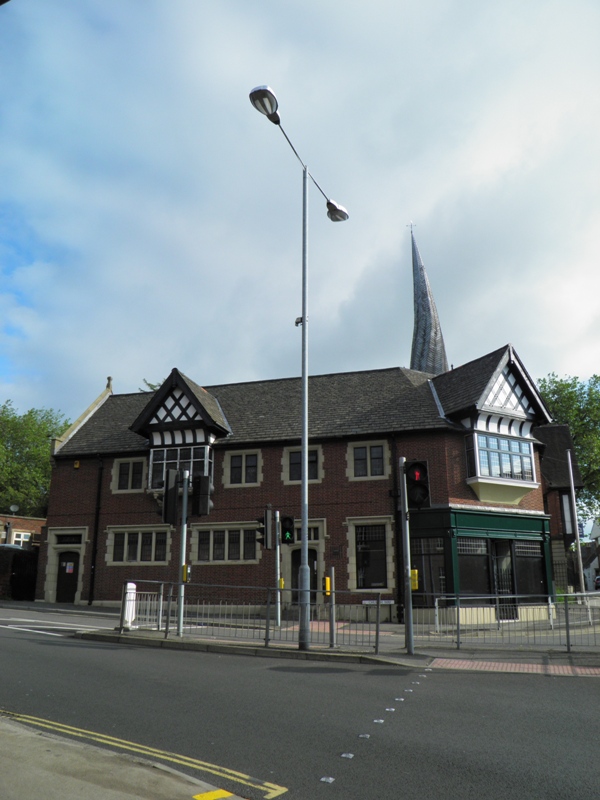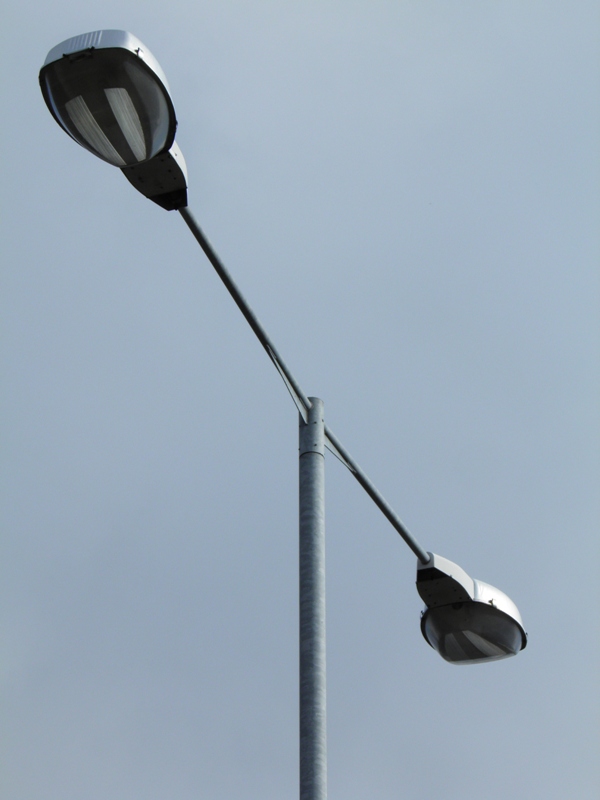 A little further along Church Way is another Z8536. These installations still look relatively new, despite probably being around 25 years old at the time of photographing (July 2015), which is obviously no age at all!
A SELC / Westire AcRo photocell is fitted here. Notice that the bowl is secured with an additional two clips at its front - I assume that this was a modification made towards the end of the lantern's production, in order to provide a better degree of ingress protection to the lantern internals. Ironically, the second generation of Thorn's rival Alpha 3 lantern was originally supplied with four bowl clips; these were later reduced to two; presumably on cost-saving grounds.
This Z8536 on Glumengate sees a return to only two bowl clips, but an addition of anti-bird spikes over the top surface of the lantern.