127. Hebden Road, Grassington, Wharfedale, North Yorkshire Adjacent the Information Centre are a number of surviving mercury lanterns; all of which still operate nightly. Some of the lanterns may still operate under time switch control although a couple have had photocells fitted crudely to them.
Firstly, a Thorn Beta 4 with a yellowed bowl can be seen: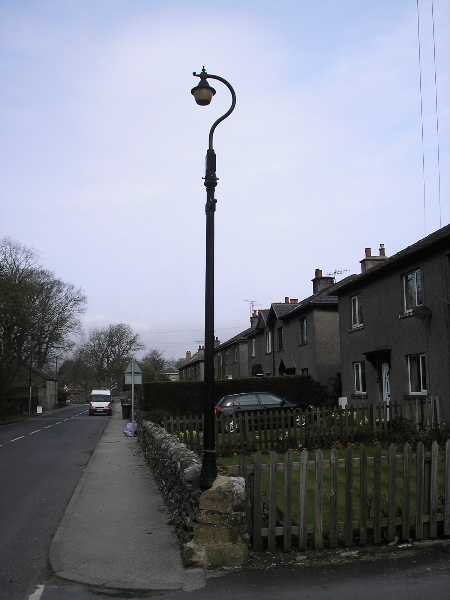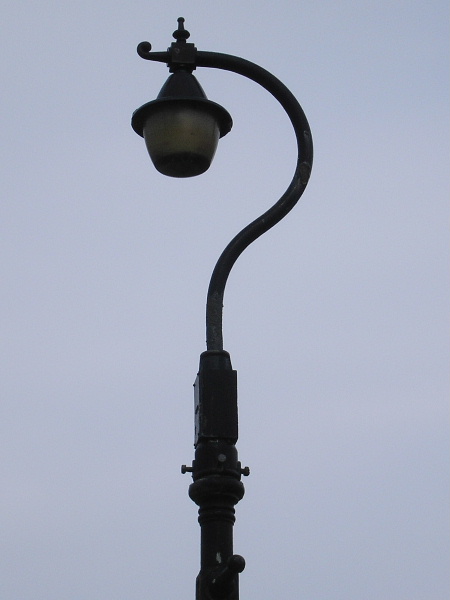 Secondly, an AC Ford AC 850 is installed on a more modern column. Notice the 'tall' Zodion SS6 cell employed to switch the lantern. The lantern looks as if whoever was given the task of painting the columns and lanterns decided to give up when they arrived at this one!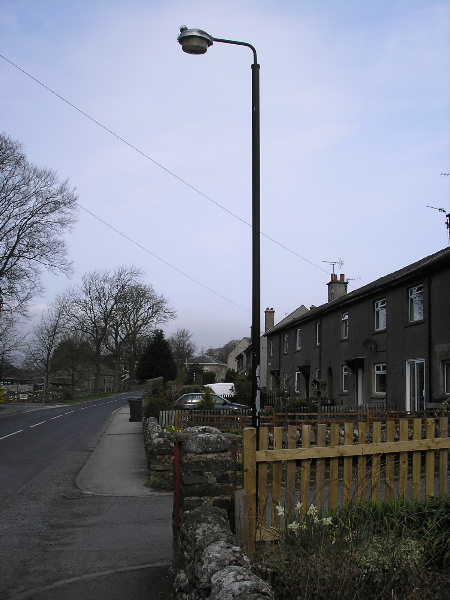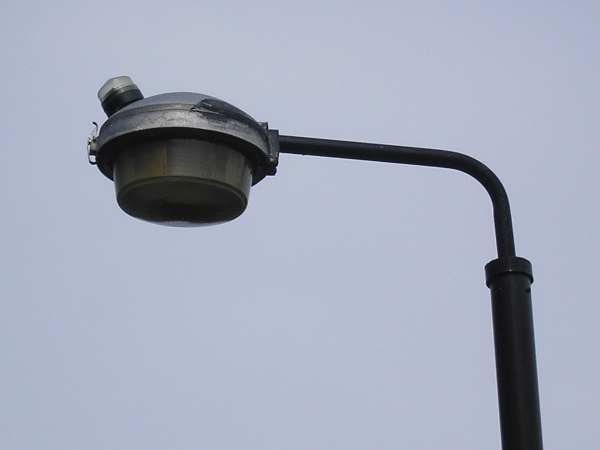 An ELECO HW-851 open lantern follows next: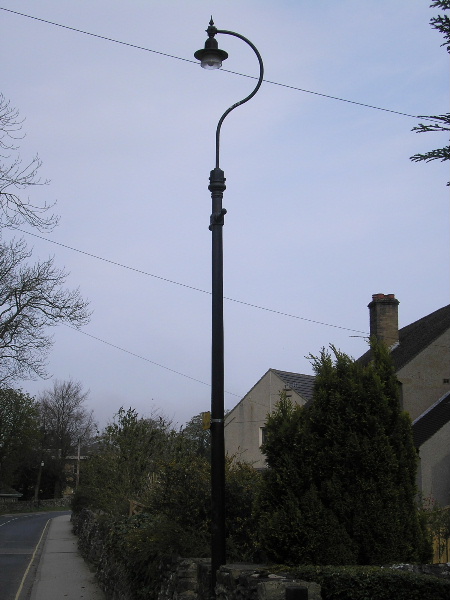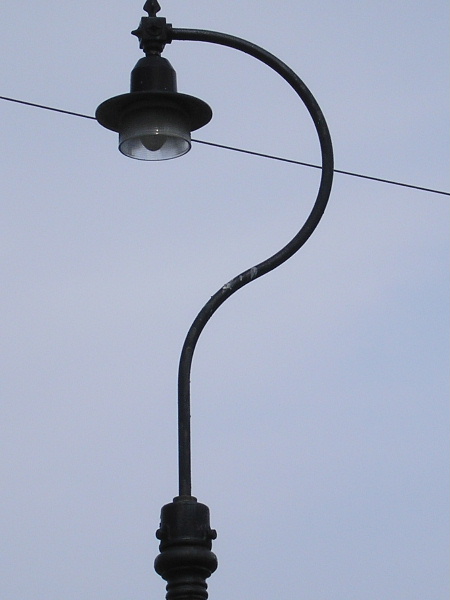 Around the corner is a GEC Z5560, with the same type of acorn-shaped bowl as seen on page 21F. This is the first installation I spotted which has had a photocell fitted...that is, if you count a wall-mount photocell kit fastened to the column with a couple of cable ties as being 'fitted'! The photocell is a Royce Thompson P5 thermal cell.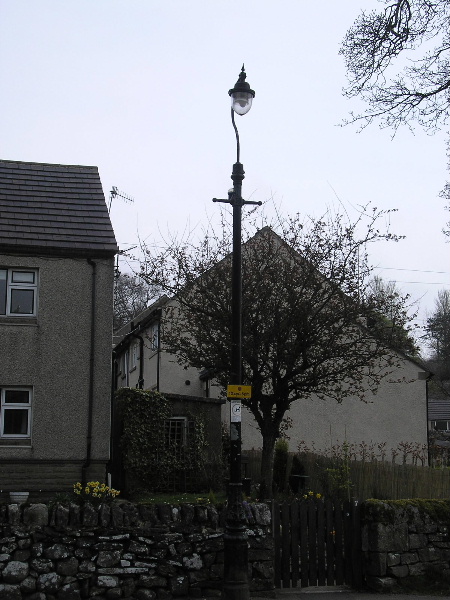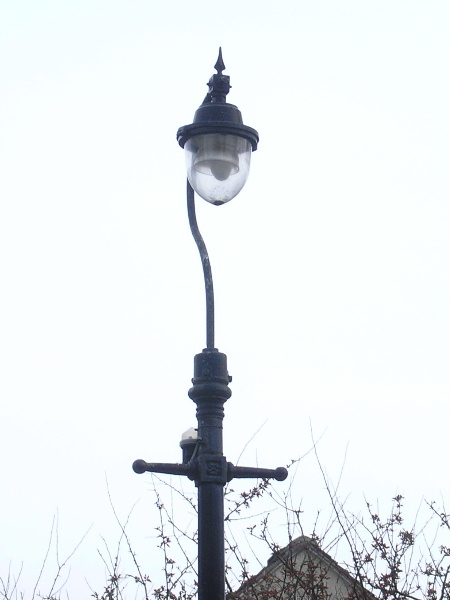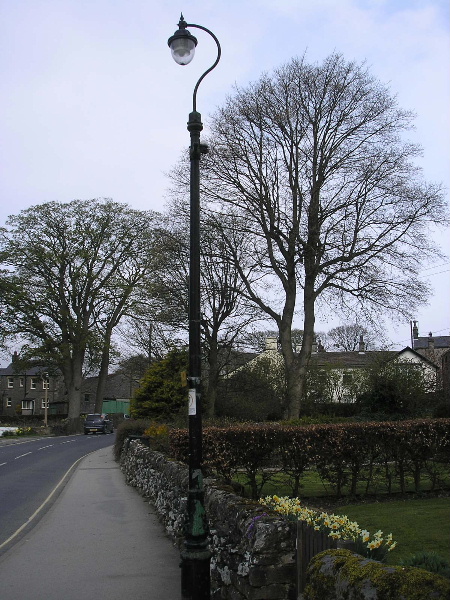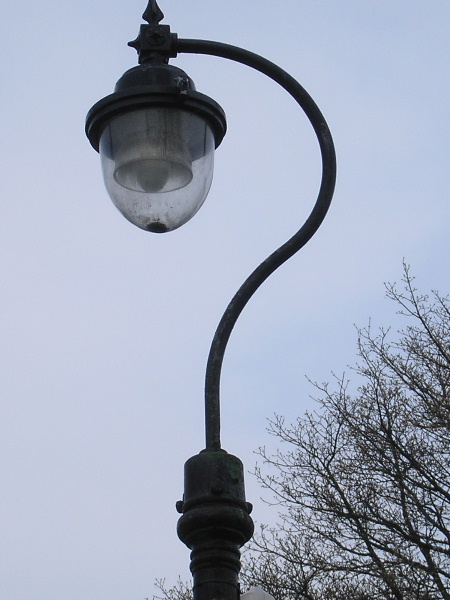 Finally, an ELECOSlim 848 concrete column supporting another Beta 4 (albeit this time fitted with the 'wrong' bowl) is located outside the village school. Again, a photocell had been added at some point.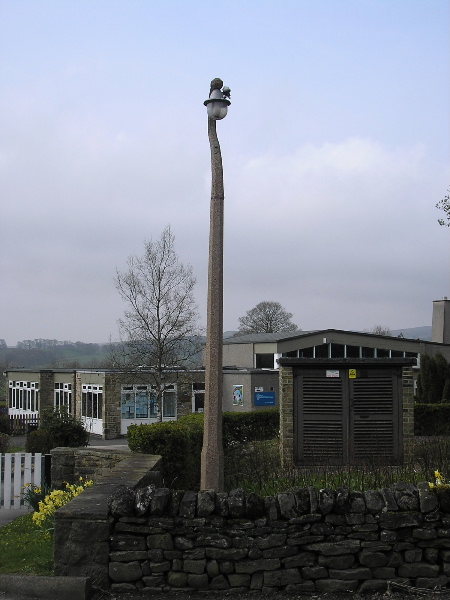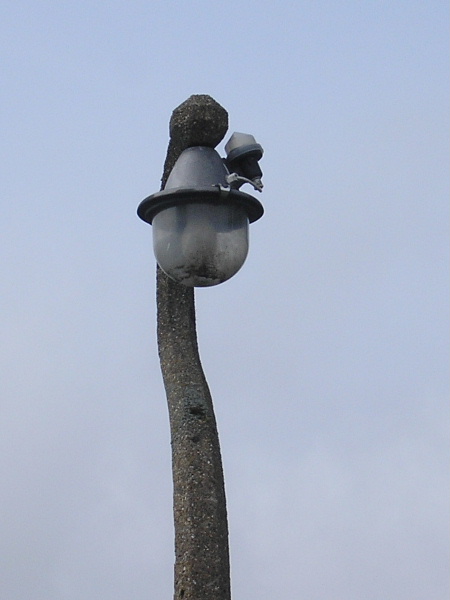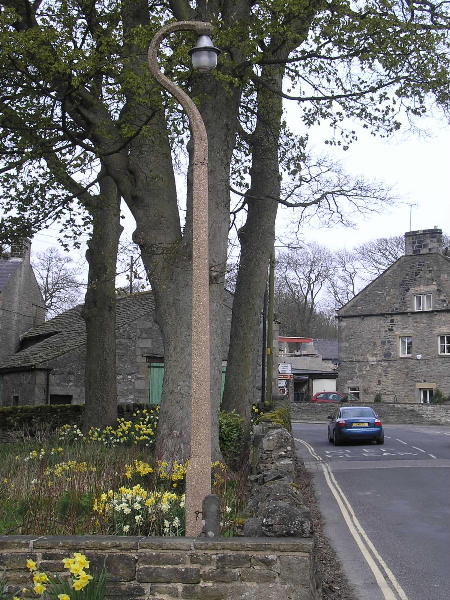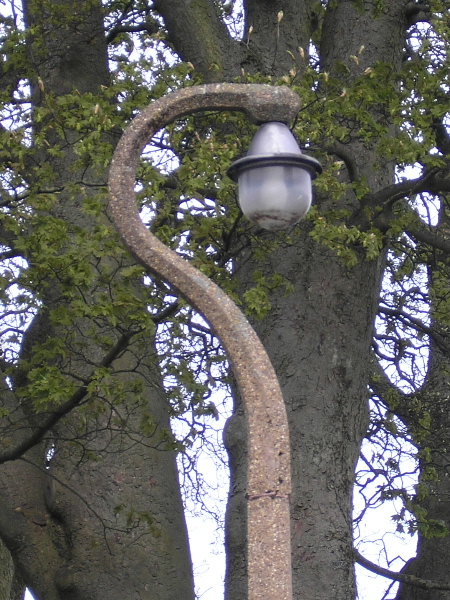 This type of ELECOSlim column is known for the distinctive bulge in the base.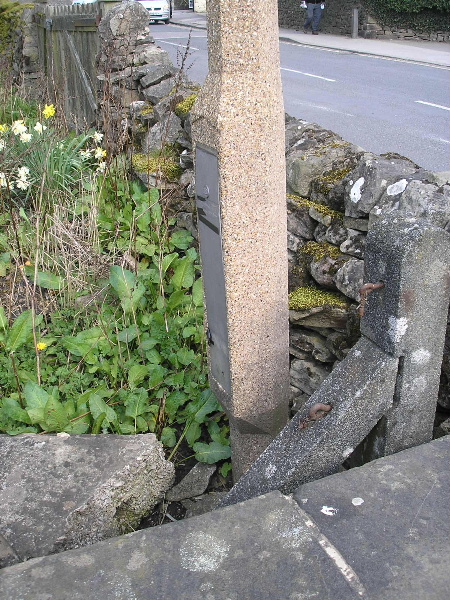 ---
CLICK HERE TO MAKE A MONETARY DONATION
© 2002 - English Street Lights Online