12JCC. Off Poynders Road, Clapham, London Borough of Lambeth. Thanks to Alex Monk for informing me of these Survivors. Situated in the combined parking areas for the adjacent Cubitt and Eastman House flats are two abandoned 5 m tubular steel columns supporting Phosco P178 lanterns. Unlike those seen on Plummer Road, these lanterns have the lamp control gear mounted remotely (well, one does, anyway; the base of the second column is completely empty), and possibly, could be slightly older because of this.
The first column seen in the parking area is missing its canopy. Going by Google Street View imagery, the lantern was damaged by May 2012, and remained this way until four years later. In August 2016, the lantern appeared to have been fixed, but the canopy was gone by the October, and has remained that way ever since.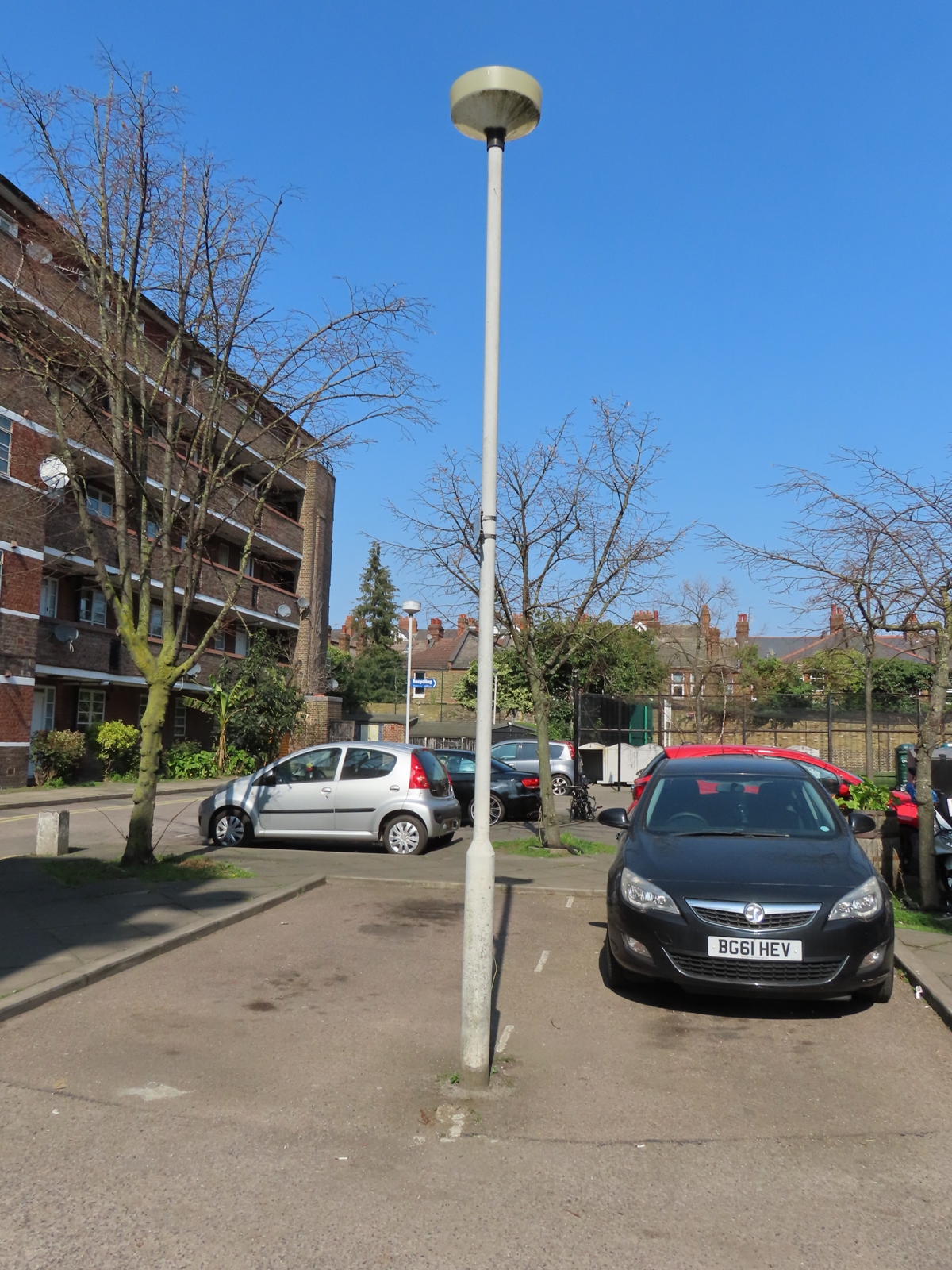 The underside of the bowl exterior is rather grubby.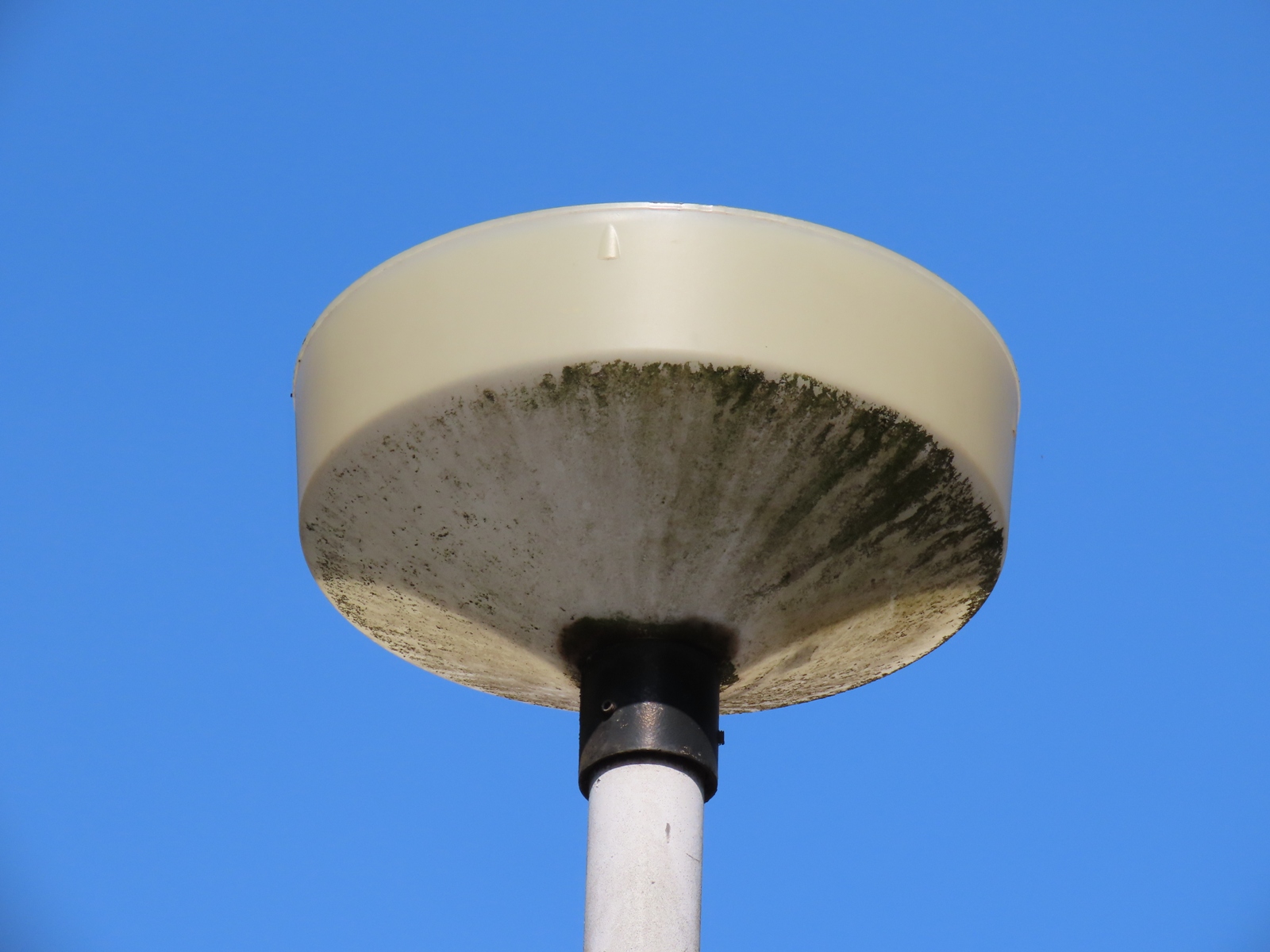 Looking at the column the other way, we see that the door is missing.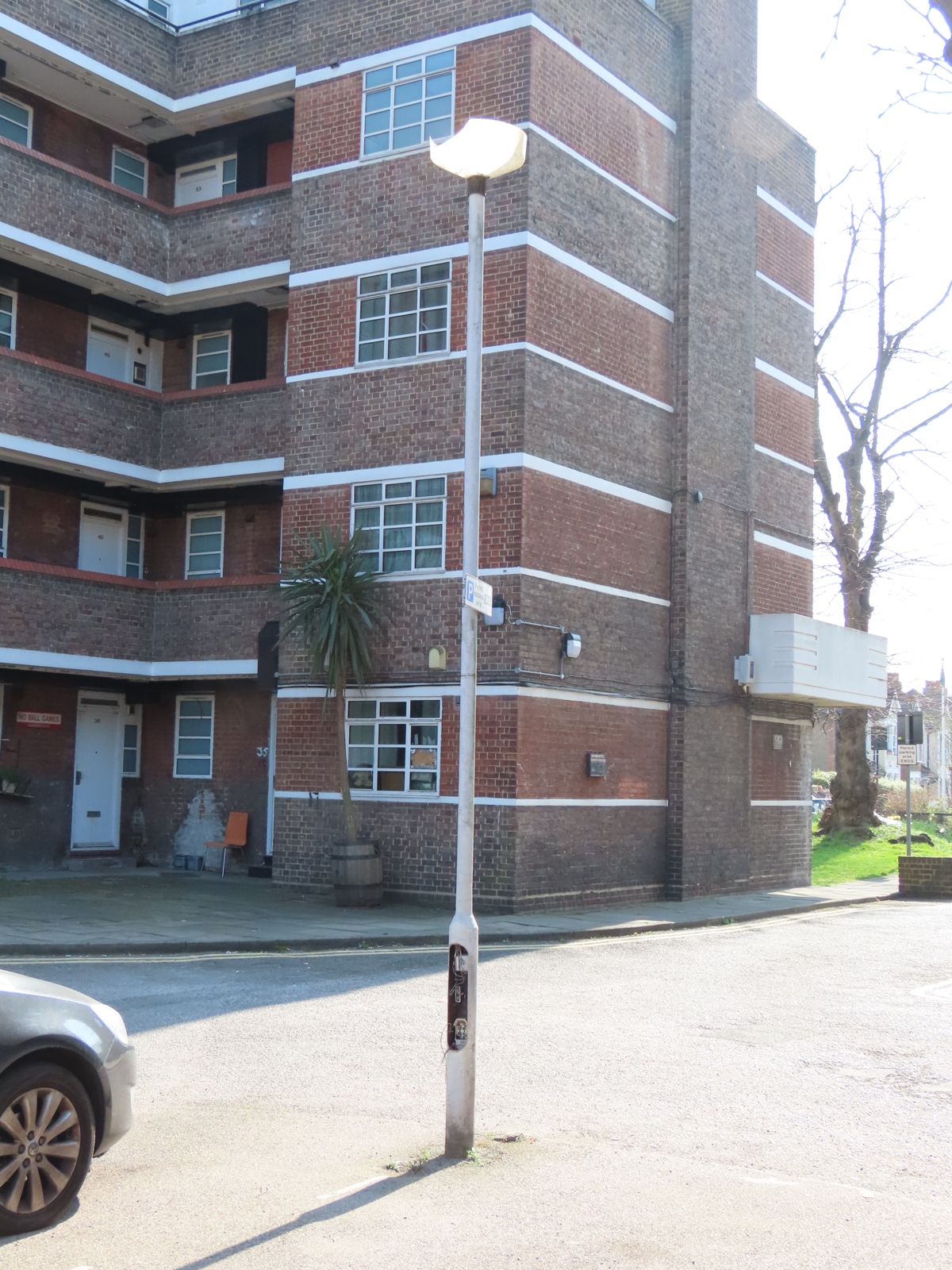 A large chunk is missing from this side of the bowl.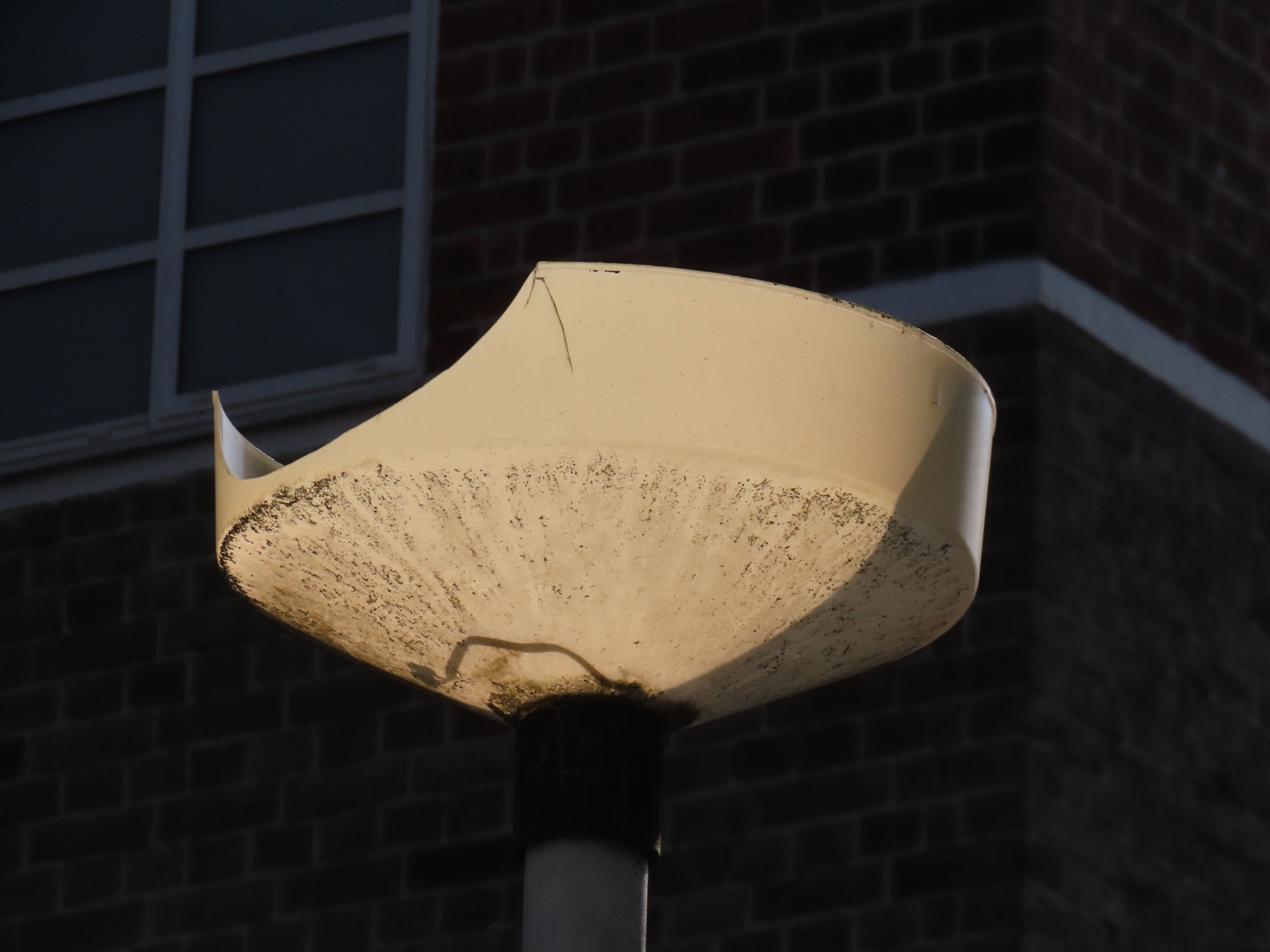 The fuse carrier has been removed from the cut-out, and the supply cable appears to have been cut.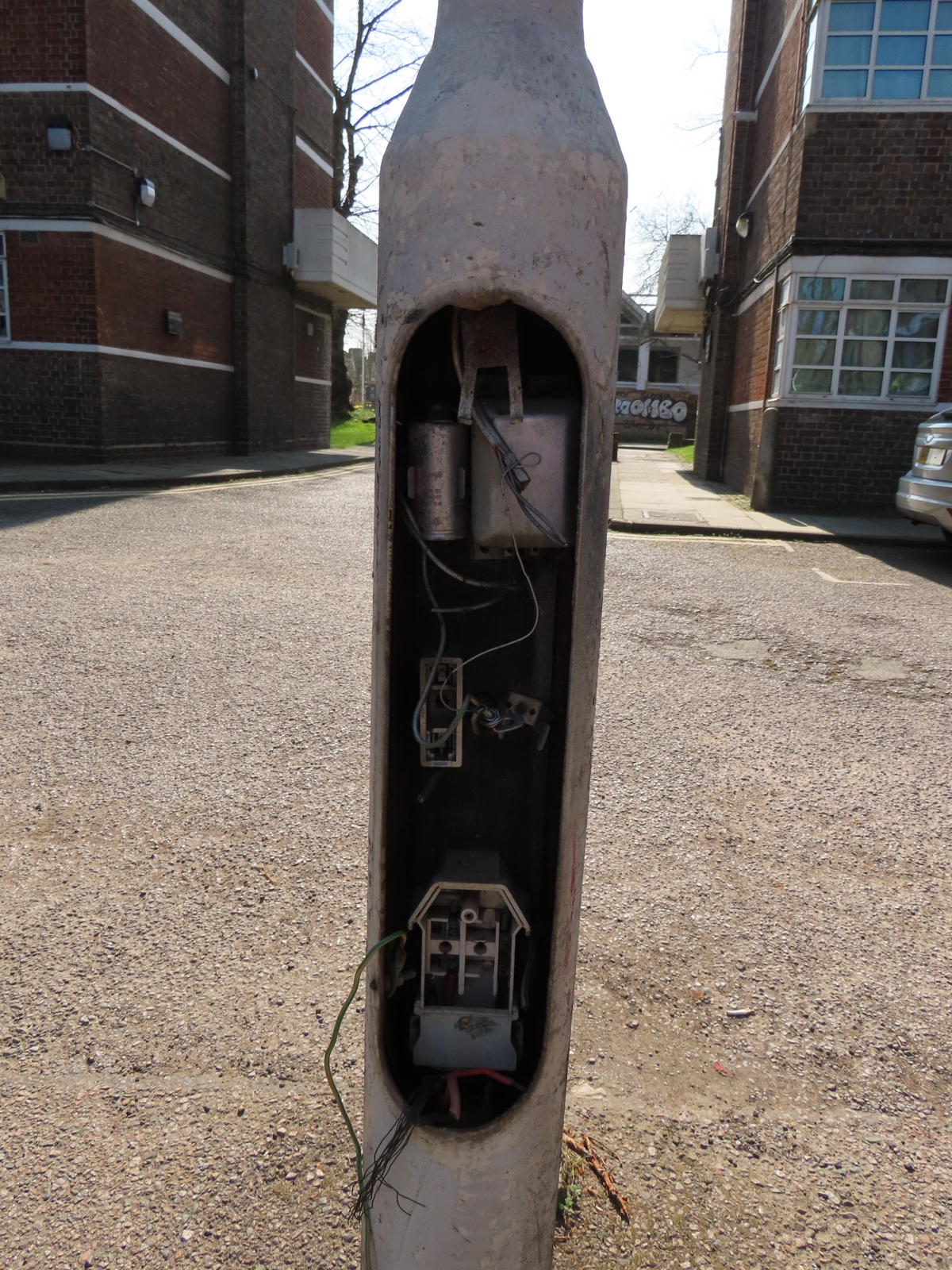 Oddly, the ballast has been sprayed silver, but thankfully, the capacitor has been left alone, allowing the manufacturing date code '4077' (week 40 of 1977) to be read.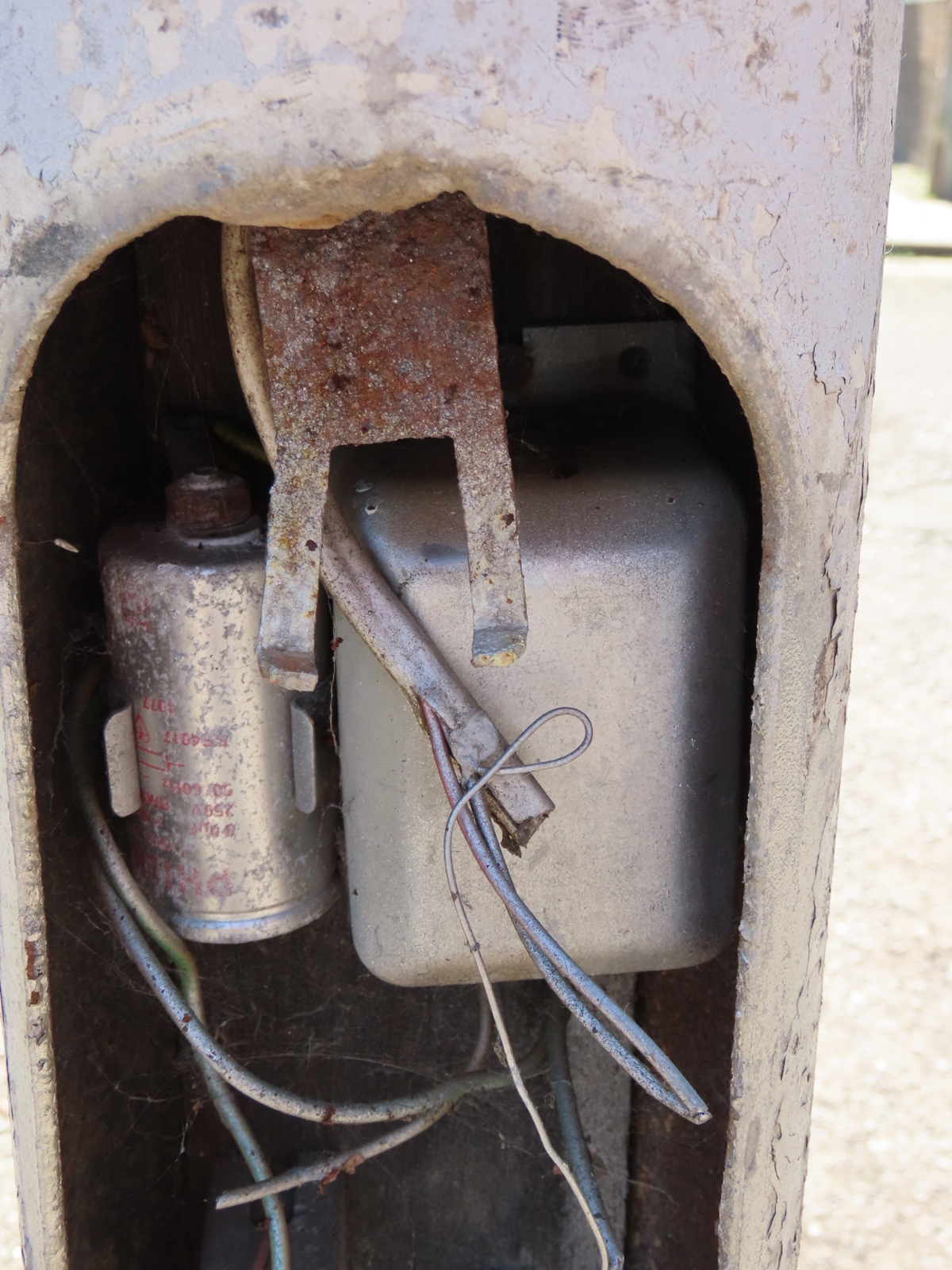 The other lantern remains intact, though the column door is missing here too.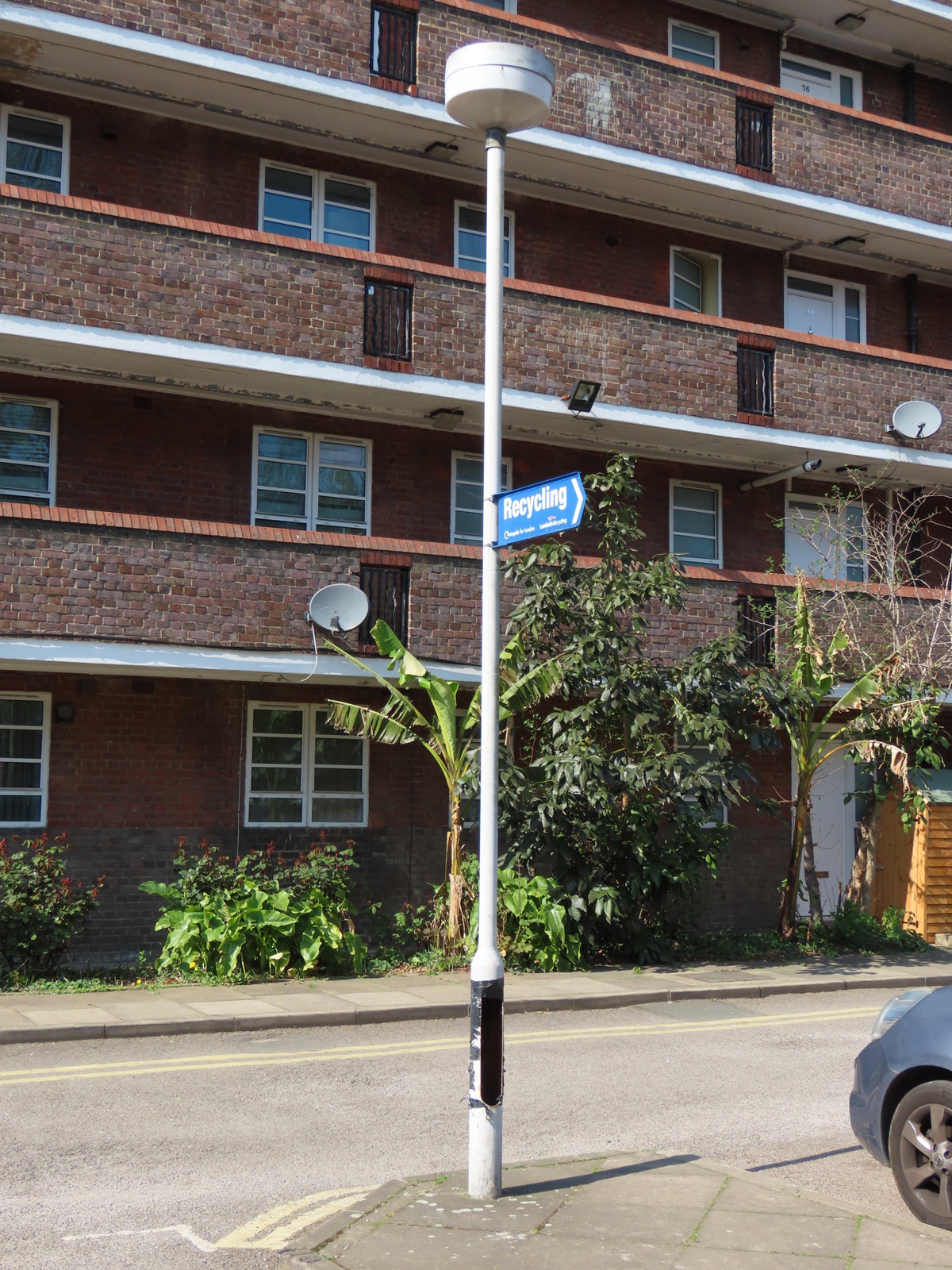 Much of the canopy's black powder coat finish has worn away, exposing the aluminium beneath.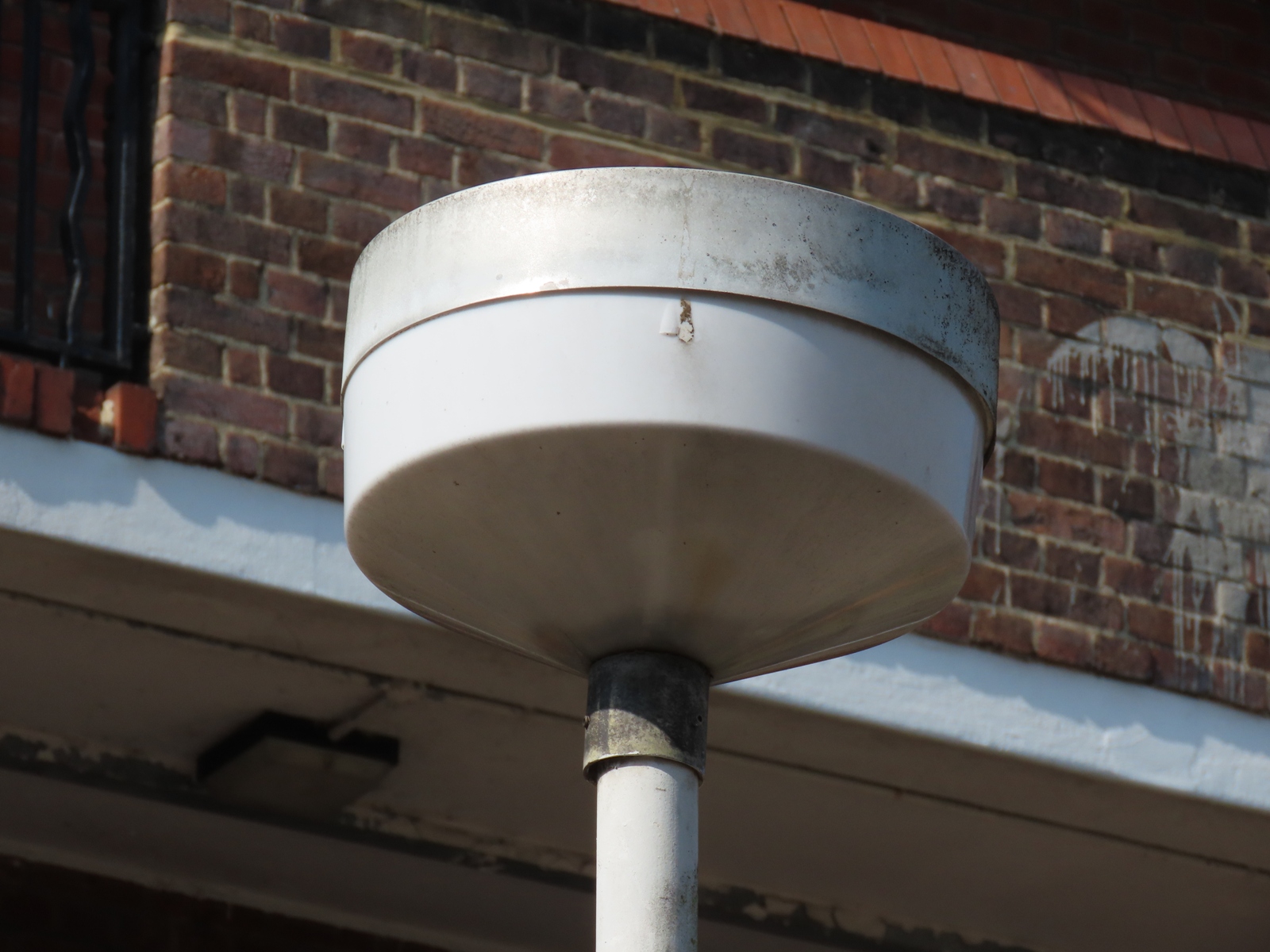 As with the Plummer Road example, duct tape was used to encase the exposed wiring in the base after the door had been removed, although, as the base is now void of all components, the tape's requirement is redundant.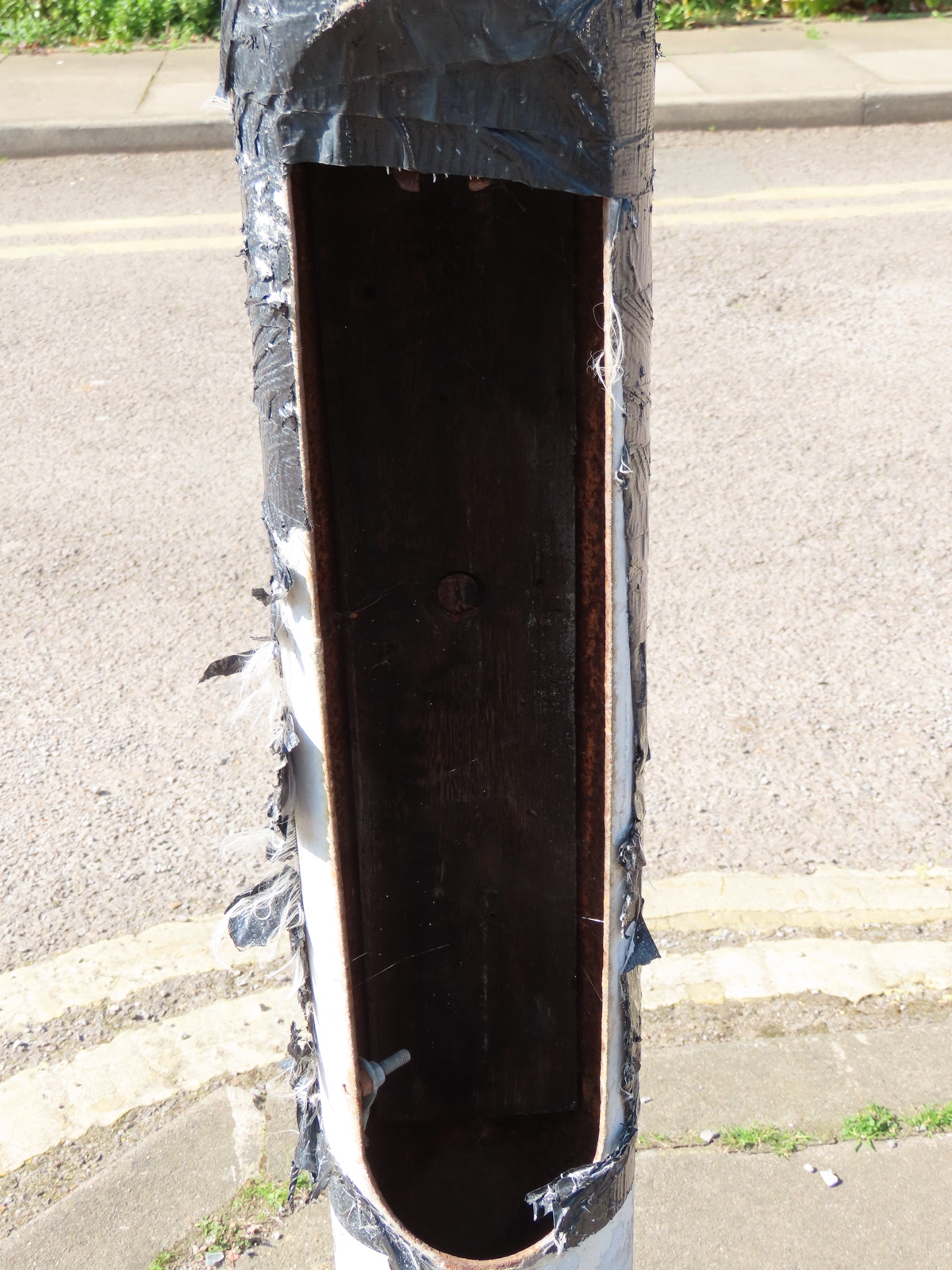 ---
CLICK HERE TO MAKE A MONETARY DONATION
© 2002 - English Street Lights Online