154b. Portland Street, Whitwell Situated approximately halfway along the road is a steel pole with an integrated bracket supporting a GEC Z9532 35 Watt SOX lantern. Unusually, the installation has no underground electricity supply; instead, two un-insulated conductors provide a connection from an adjacent property. Sadly, this means of connection has sounded the death knell for the installation - at the time of writing, it is due to be disconnected, and a replacement column, with a conventional underground electricity supply is to be installed instead.
The Z9532 may not be the installation's original lantern - another, identical installation used to exist on the nearby Hangar Hill; however, this was fitted with a Z9480 lantern (the side-entry version of the Z9481), which may be what was fitted here originally. The supply cables connect to the AC Ford fuse box by way of a length of two-core cable that has been split apart for much of its length.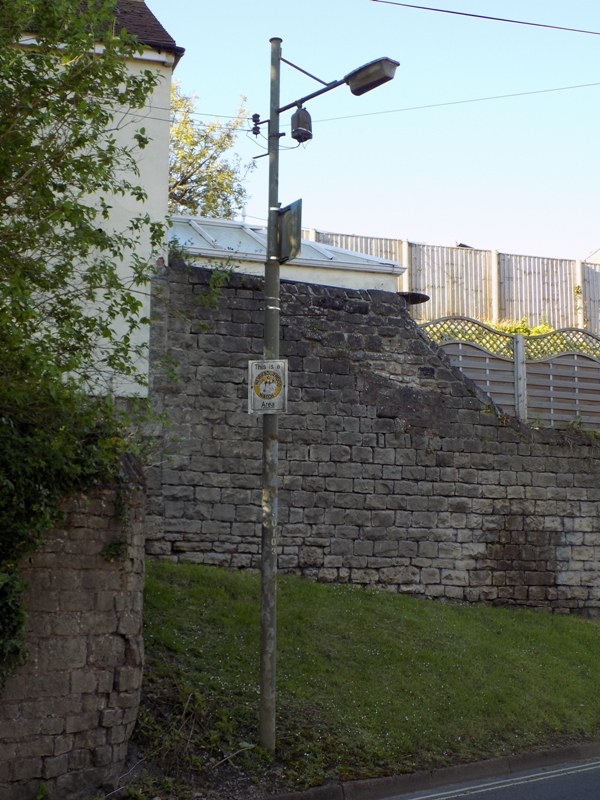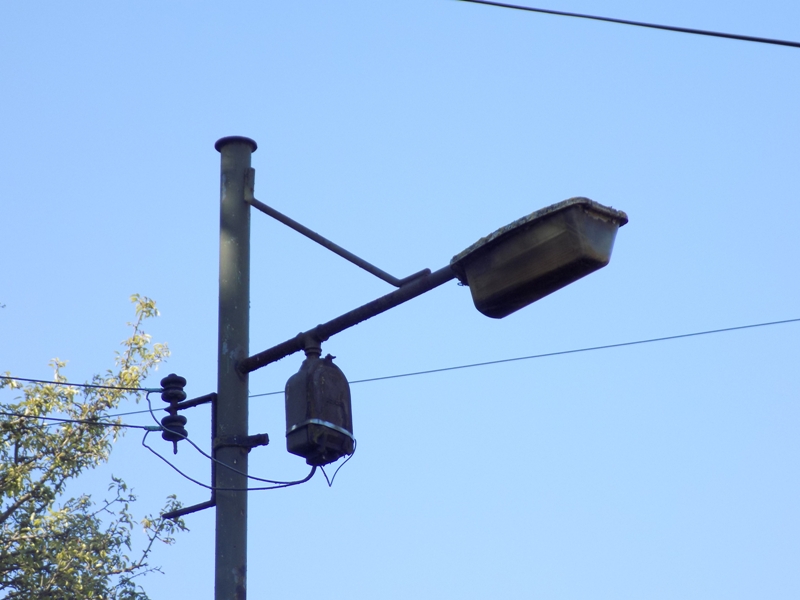 The lantern's GRP canopy is in typically weathered condition for its age, and the underside of the bowl is obscured by accumulated detritus.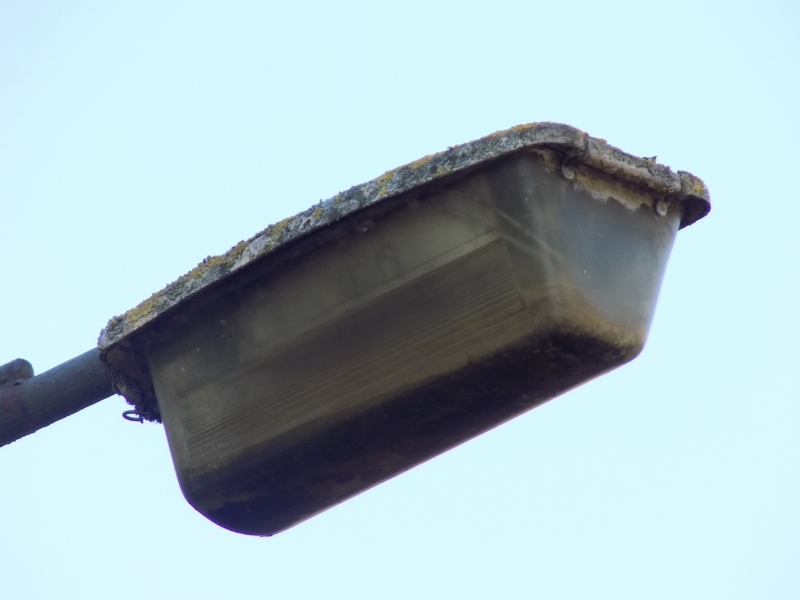 The two-part photocell detector is visible on the lantern; the relay would be situated within the fuse box.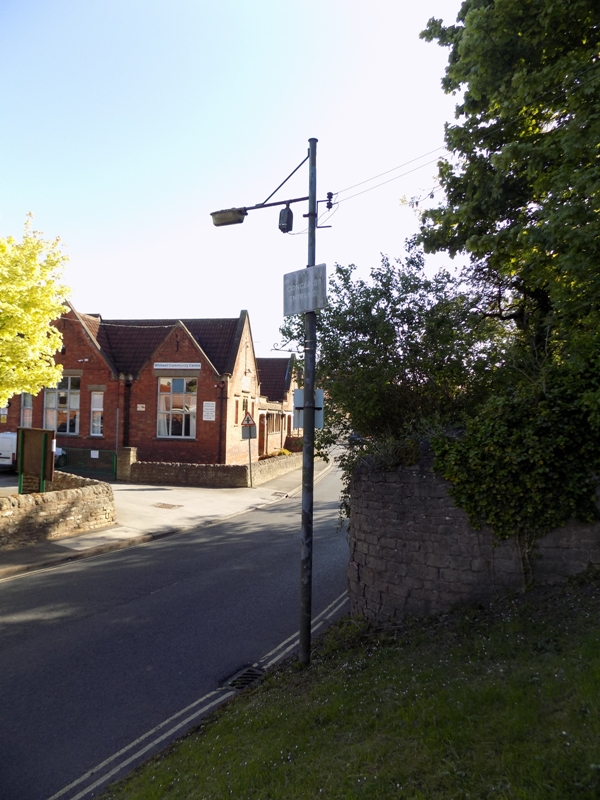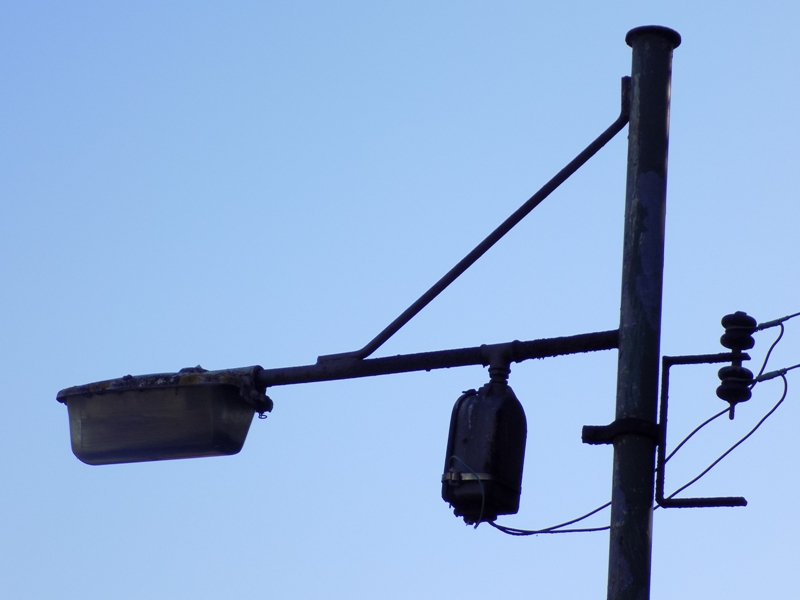 ---
CLICK HERE TO MAKE A MONETARY DONATION
© 2002 - English Street Lights Online