GEC 'Nightwatch' Z9532
Lantern acquired in July 2007.
Yet another 'Nightwatch' variant - this being the side-entry, gear in head type. In the Derby area, this type of lantern mainly saw use in lighting the roads of housing estates built in the late 1970s and early 1980s, with the Thorn Beta 5 being used only on existing roads which were being re-lit.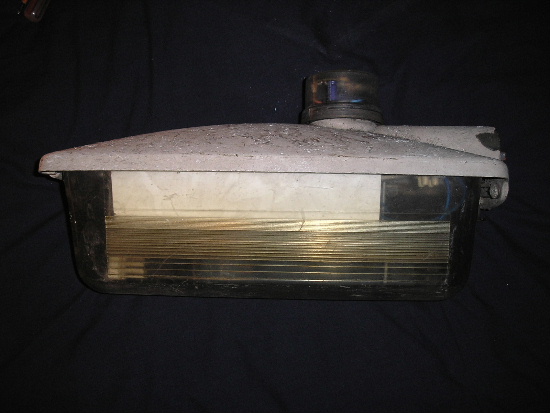 The lantern is in good condition for its age - the bowl only has minimal yellowing and the canopy (whilst shedding its fibres) is clean. The similarities to other lanterns in the range are very obvious.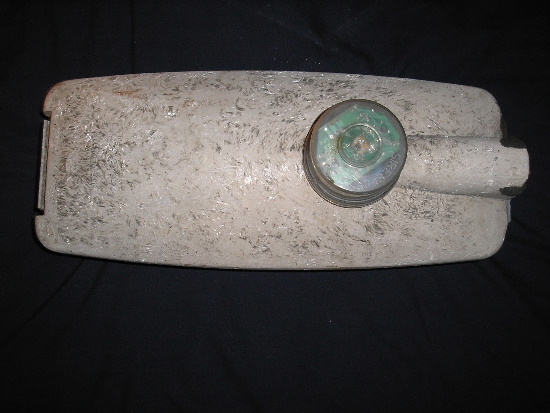 Difficult to see here, but at the front of the canopy, the GEC logo is moulded into the GRP, along with the ever-present 'Made in England' below.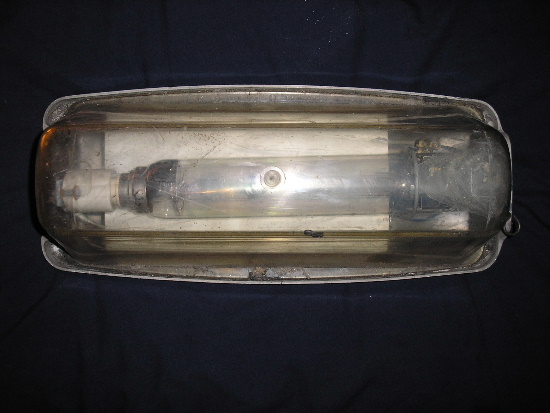 The underside of the bowl shows signs of water ingress - this is unusual as the gasket is still firmly in place and a good seal is formed when the bowl is in place.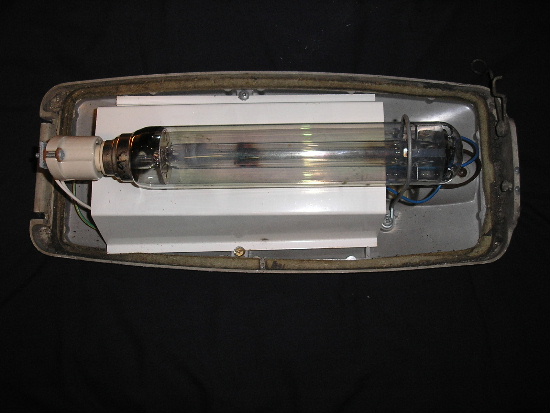 The lamp is dated to 1993 - whilst it appears that it was in use for fourteen years, unfortunately this isn't true - the lantern has been kept in storage for some time.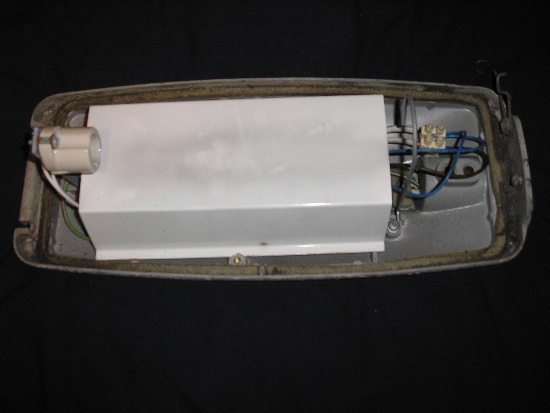 The boxy reflector above the lamp does not double up as a gear tray in this lantern - though it does in some of the later 55 W models (the Siemens/WRTL SRL 55).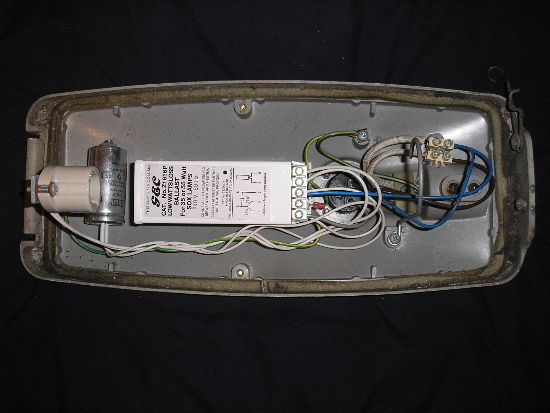 The gear consists a GEC Z1616P ignitor-ballast and capacitor with all of the wiring twisted around itself to hold it in place.
With the canopy cleaned up, the lantern was reassembled. As previously mentioned, the bowl was only slightly yellowed and cleaned up well.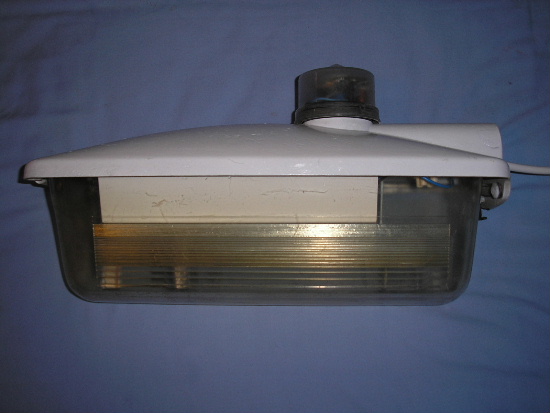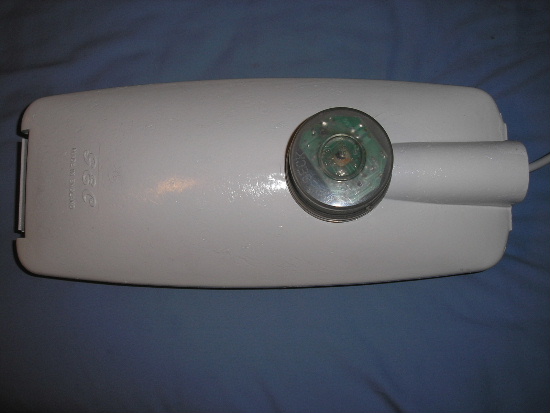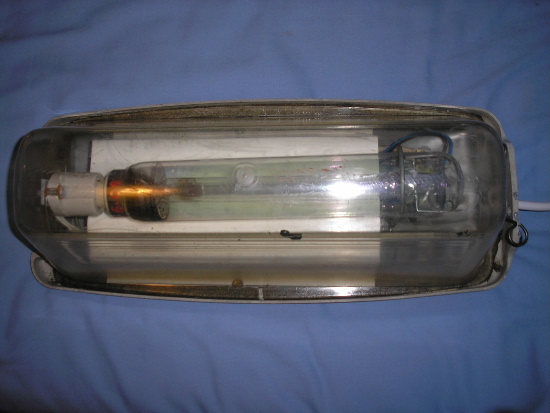 An OSRAM SuperSOX lamp was fitted in place of the original OSRAM lamp - this lamp is obviously older than the previous one, as it features a brass cap as opposed to the aluminium one seen on the 1993 lamp.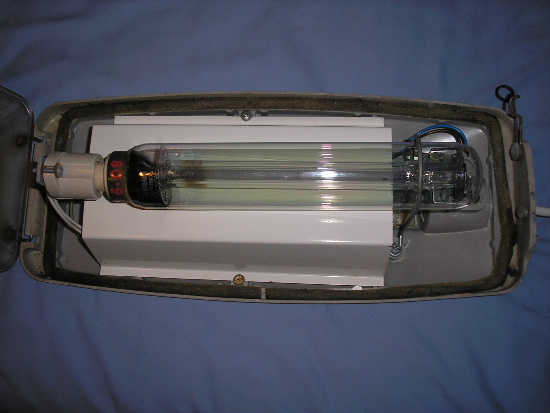 The lantern was then fitted to an AC Ford AC872 wall bracket. It was then duly powered up. The old lamp took a while to warm up, but at least it worked!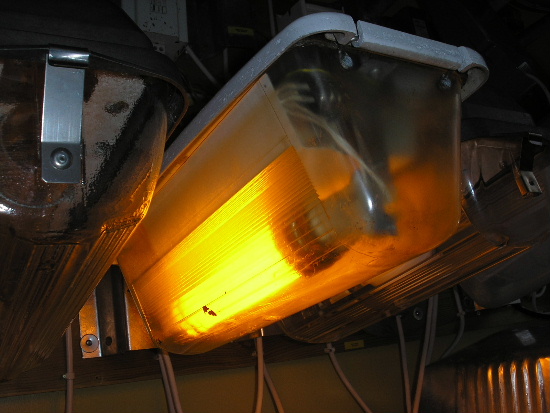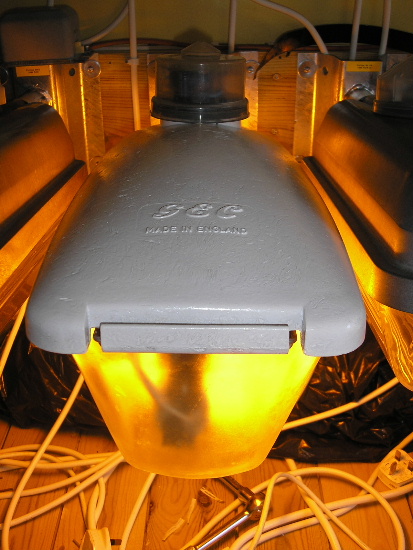 Lantern warm-up video:
Lanterns in the Z953# range in collection

Z9531
Z9532 (aluminium)
Z9532 (GRP) (1)
Z9532 (GRP) (2)
Z9536 (GRP)
Z9538
Z9539 (1)
Z9539 (2)
---
CLICK HERE TO MAKE A MONETARY DONATION
© 2002 - English Street Lights Online