202. Lingwood Drive / Mount Road, Brandon, Suffolk Installed on 5 m Concrete Utilities (Phosco) 'Byway X' columns are P178 post-top lanterns, also made by CU Phosco. These columns and lanterns are probably the original types that were installed when the estate was new, though many have been sleeved and Davis GR 70 side-entry lanterns installed in place.
This is the second column on Lingwood Drive; the first (an identical setup) is located at the junction of Bury Road.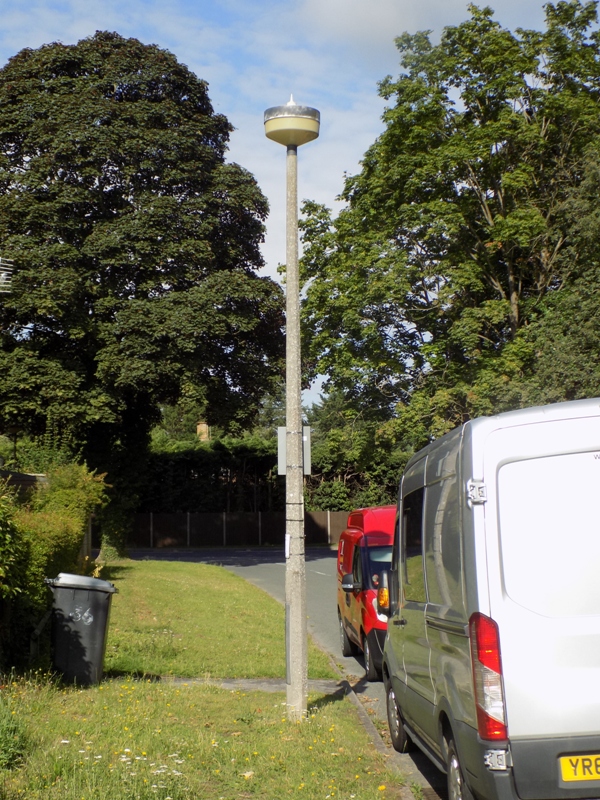 The lantern's polycarbonate bowl has discoloured over time; this may have been assisted if the lantern runs a mercury vapour lamp - the UV produced increases the discolouration rate.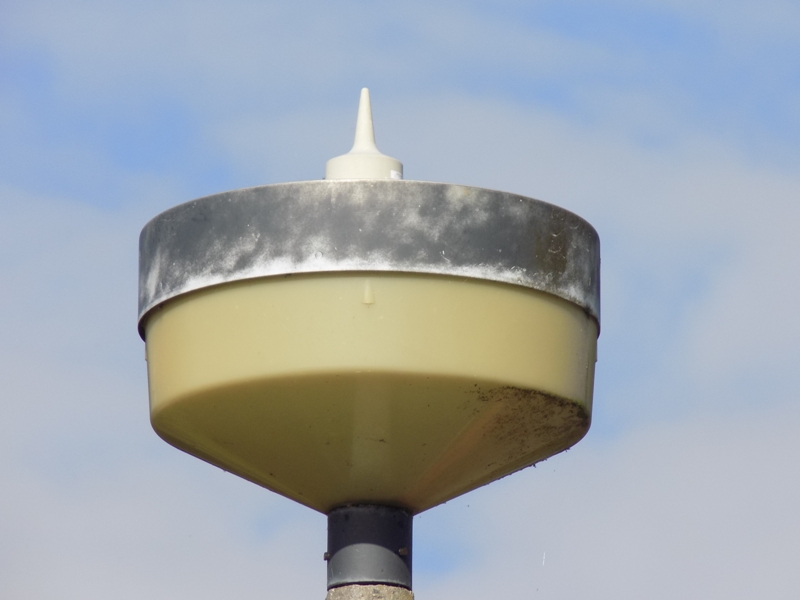 The Byway 'X' column is Concrete Utilities' version of Stanton's 1805 column, though it does not seem to suffer the same structural issues that bedevil the Stanton column.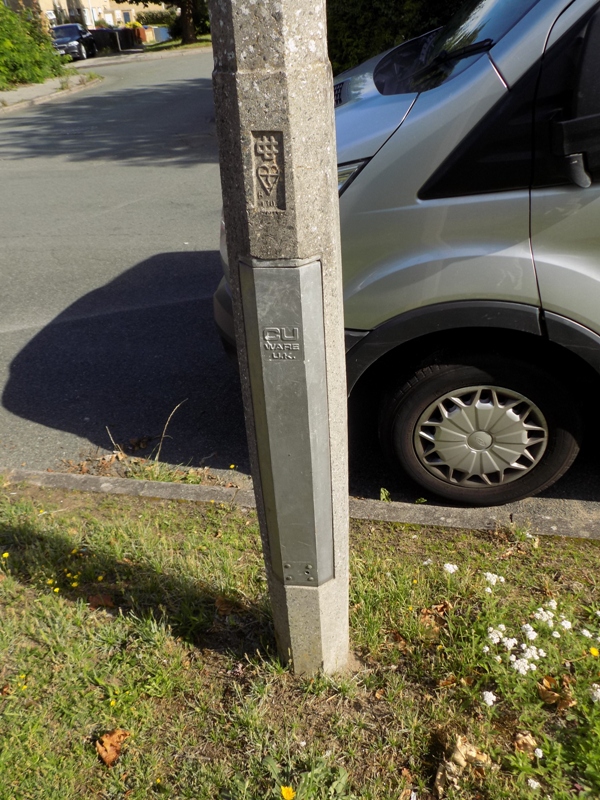 The second column is near the start of Mount Street, near the junction with Wood Close.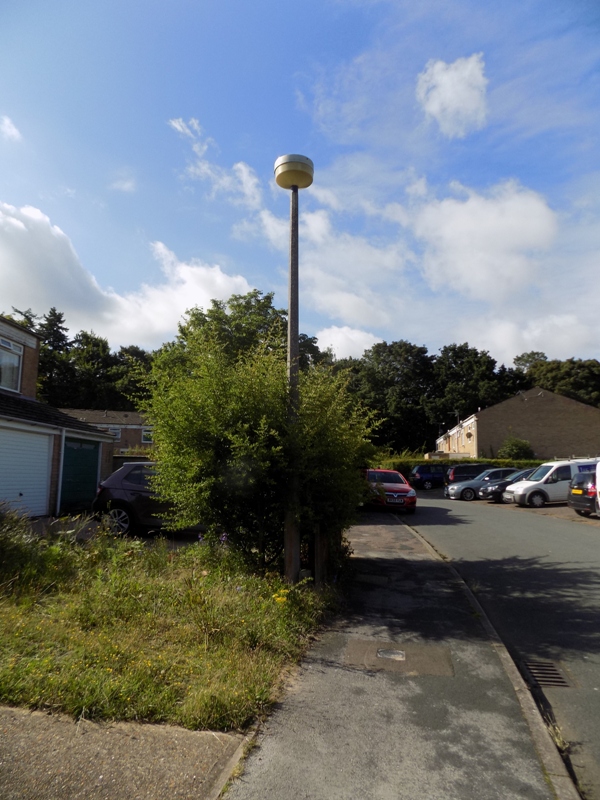 Oddly, the canopy paint is far more worn on this lantern.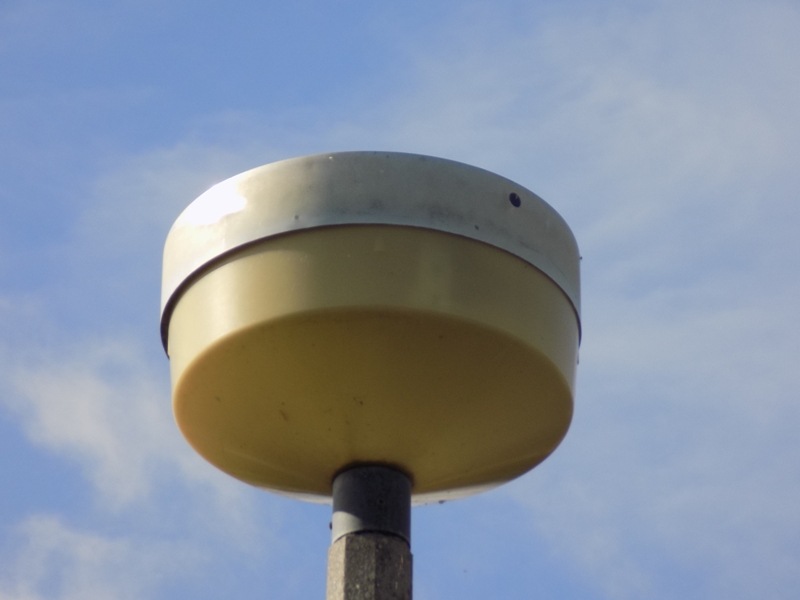 ---
CLICK HERE TO MAKE A MONETARY DONATION
© 2002 - English Street Lights Online