201. Market Hill / Thetford Road, Brandon, Suffolk Attached to a building adjacent the Market Place is a GEC Z8526 'Turtle' lantern on a relatively low wall bracket. A tubular high pressure sodium (SON-T) lamp is employed within the lantern these days, and this may have been the light source that this has always operated, but equally, it may have been converted from mercury vapour (MBF) operation.
Given that there are no high buildings in this area, and there is space for a taller column to be installed within the footway, I am surprised that the wall-mounted option was preferred here.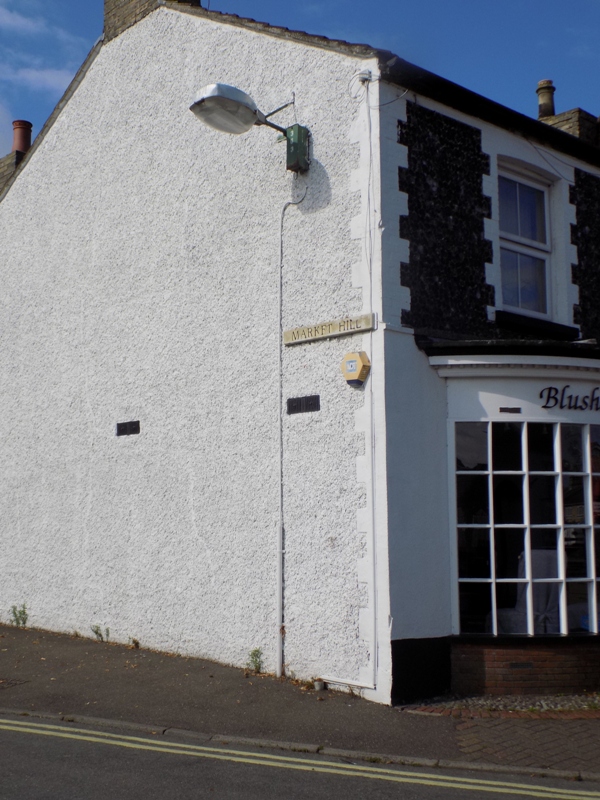 The supply cable terminates into a control box, which also houses the lamp control gear.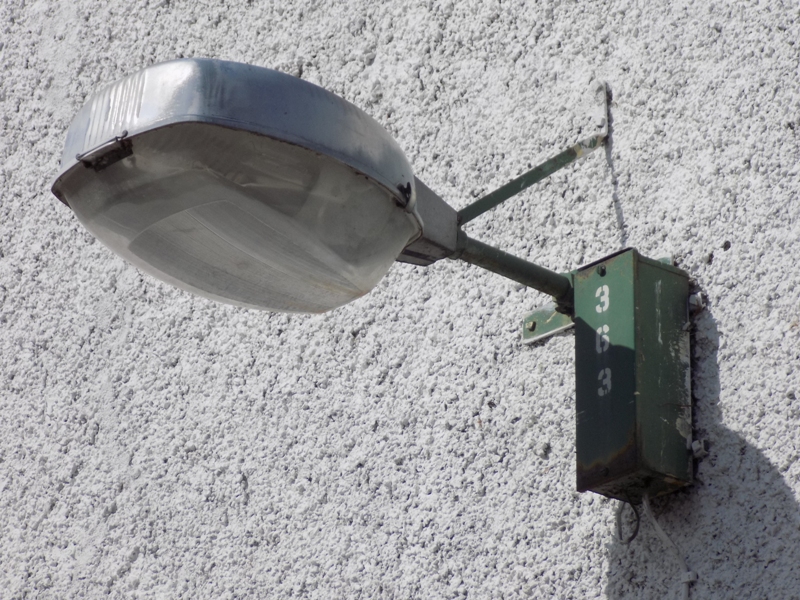 This lantern is likely to be quite glary when in operation, owing to the combination of the low mounting height and uncoated tubular lamp.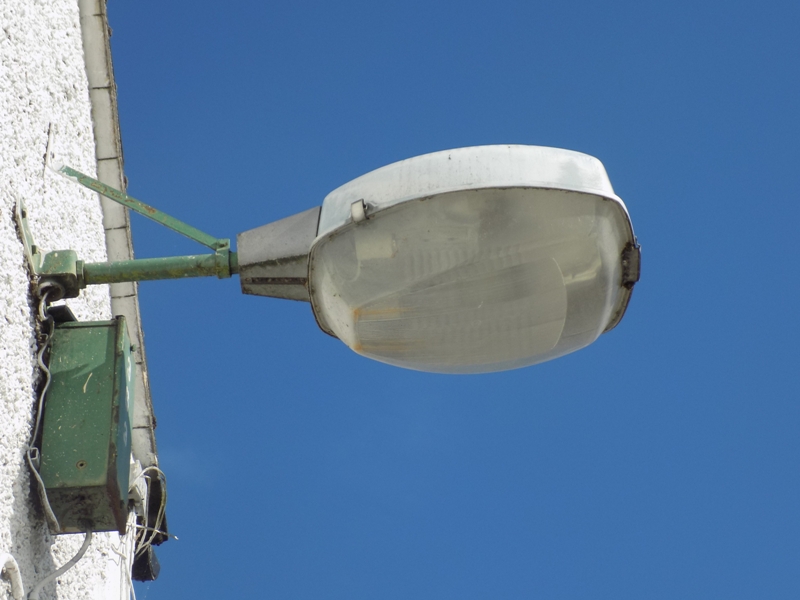 A column-mounted example was present on nearby Thetford Road, however. Up until the mid-2010s, more examples were installed along here, but many have been replaced with Thorn R2L2 LED lanterns since then.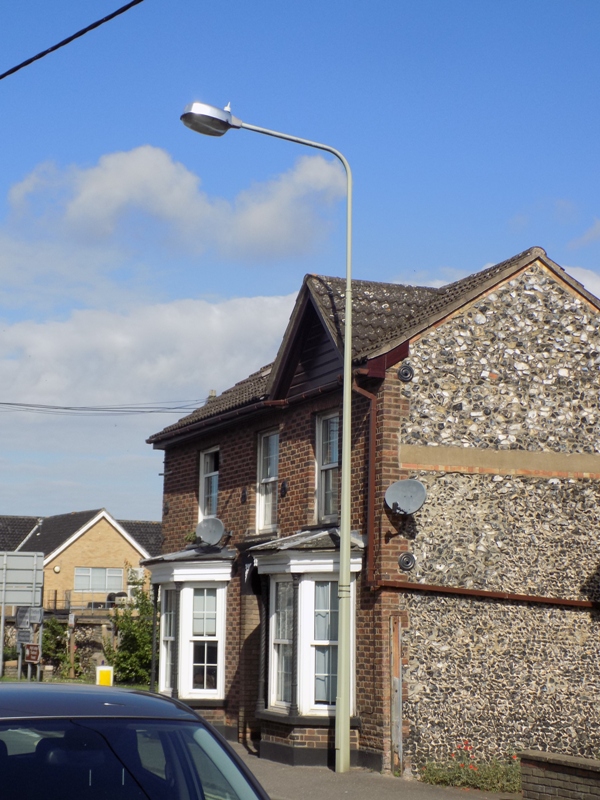 An elliptical SON (SON-E) lamp was fitted here, along with a Telensa radio node on the canopy, for switching the lantern. These examples are likely to be newer than my own Z8526 is, as they feature bowls with moulded refractors, rather than a painted diffusion spot, as features on mine.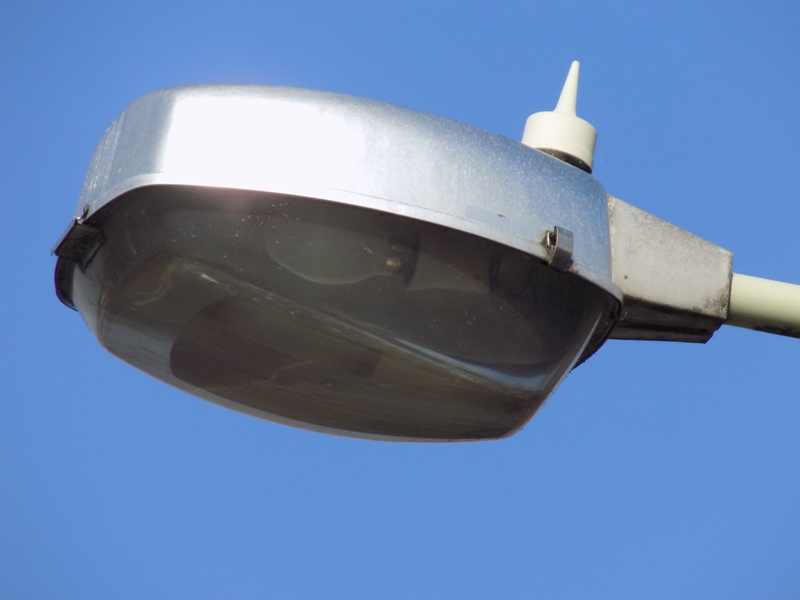 ---
CLICK HERE TO MAKE A MONETARY DONATION
© 2002 - English Street Lights Online