202A. Rattler's Road, Brandon, Suffolk Still extant along this short residential road in July 2022 were four GEC Z5580 lanterns attached to wooden poles, along with two CU Phosco P107 post-top lanterns; all of which still seemed to be running mercury vapour (MBF) lamps. Previously, some of the wooden poles supported overhead electrical conductors, although much of this network is now removed, with the supply cables laid underground instead, and then brought up the poles, in order to retain lighting at these points, rather than have them replaced with new lighting columns.
This example, located opposite Pinewood Drive, is the only one to retain an overhead electricity supply. The pole also supports a telecommunications cable.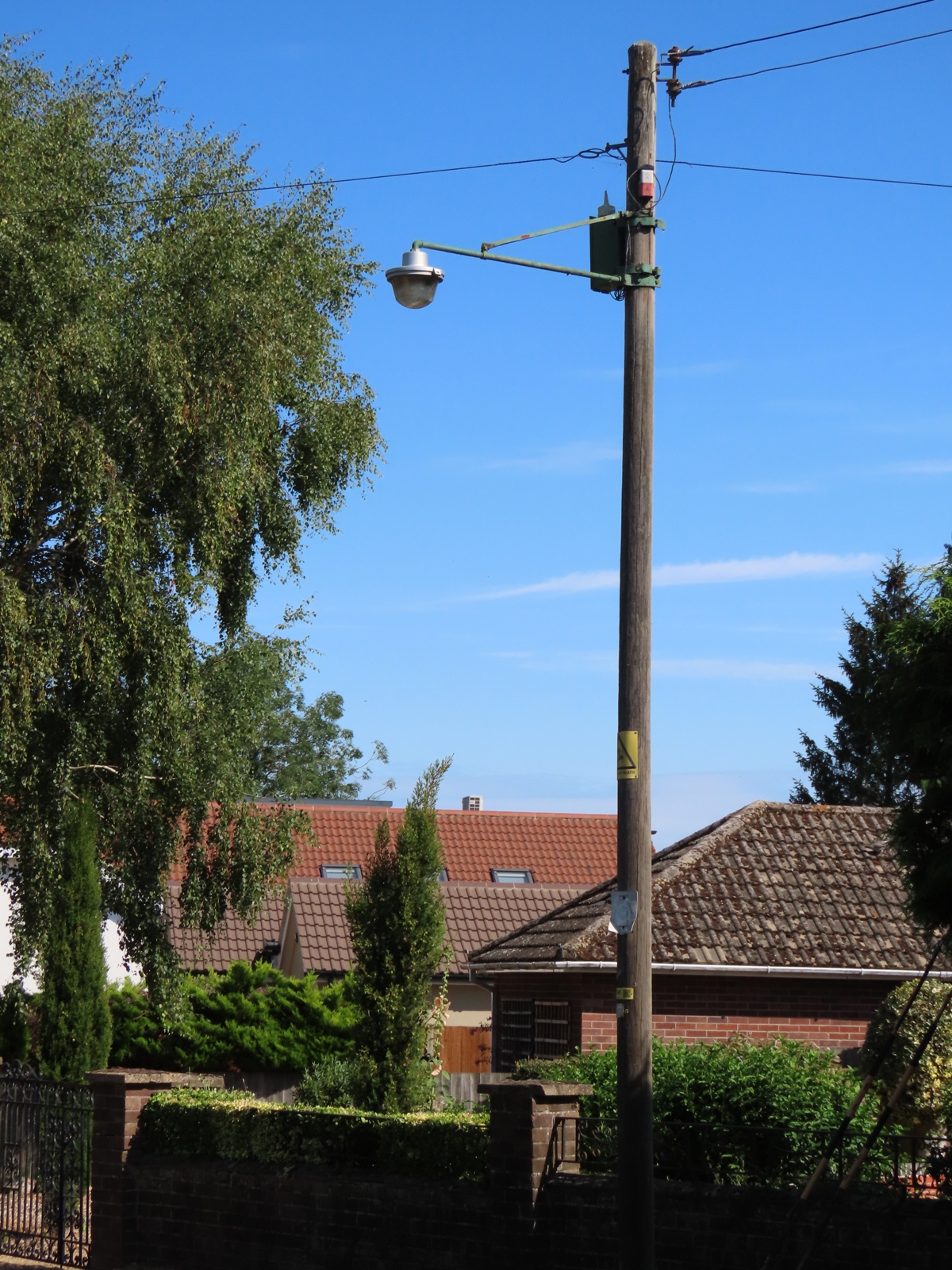 The supply terminates in the Lucy cut-out that is attached to the pole, with the fused cables then passing to the control gear box on the other side of the pole.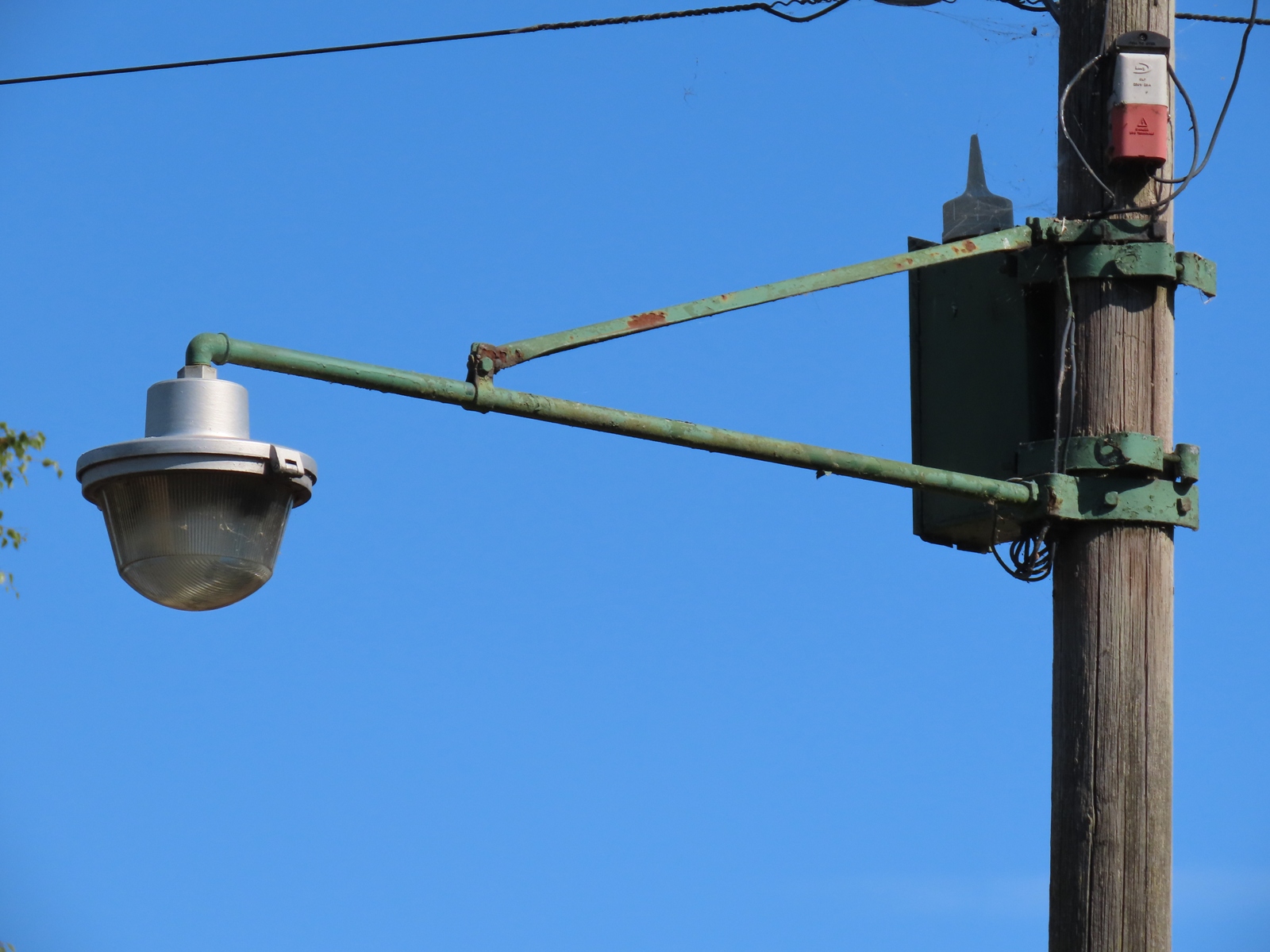 Strictly speaking, these lanterns are Z5580Bs, as they contain glass refractor bowls that offer an asymmetrical light distribution.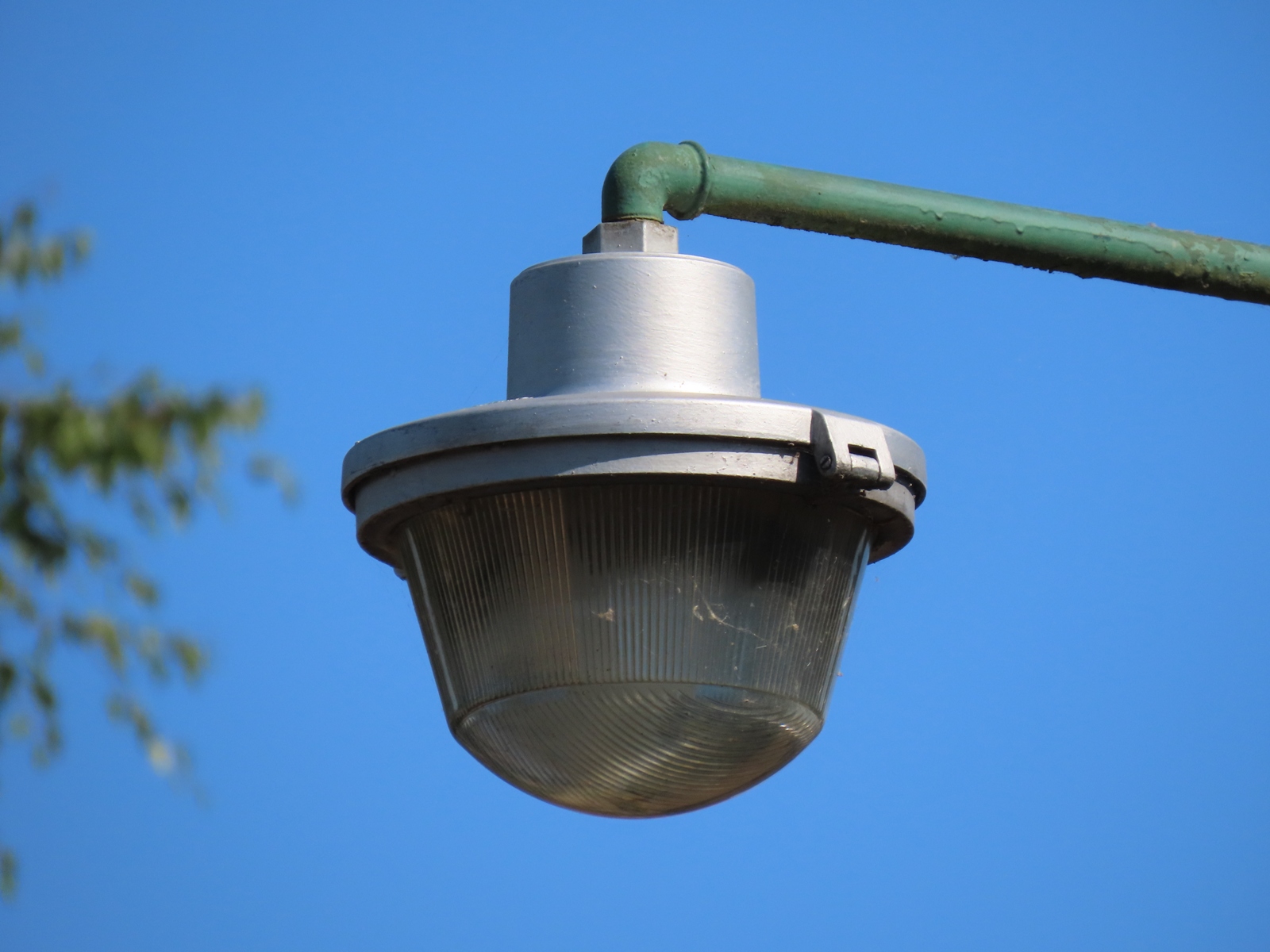 Almost opposite Firs Way is the second example.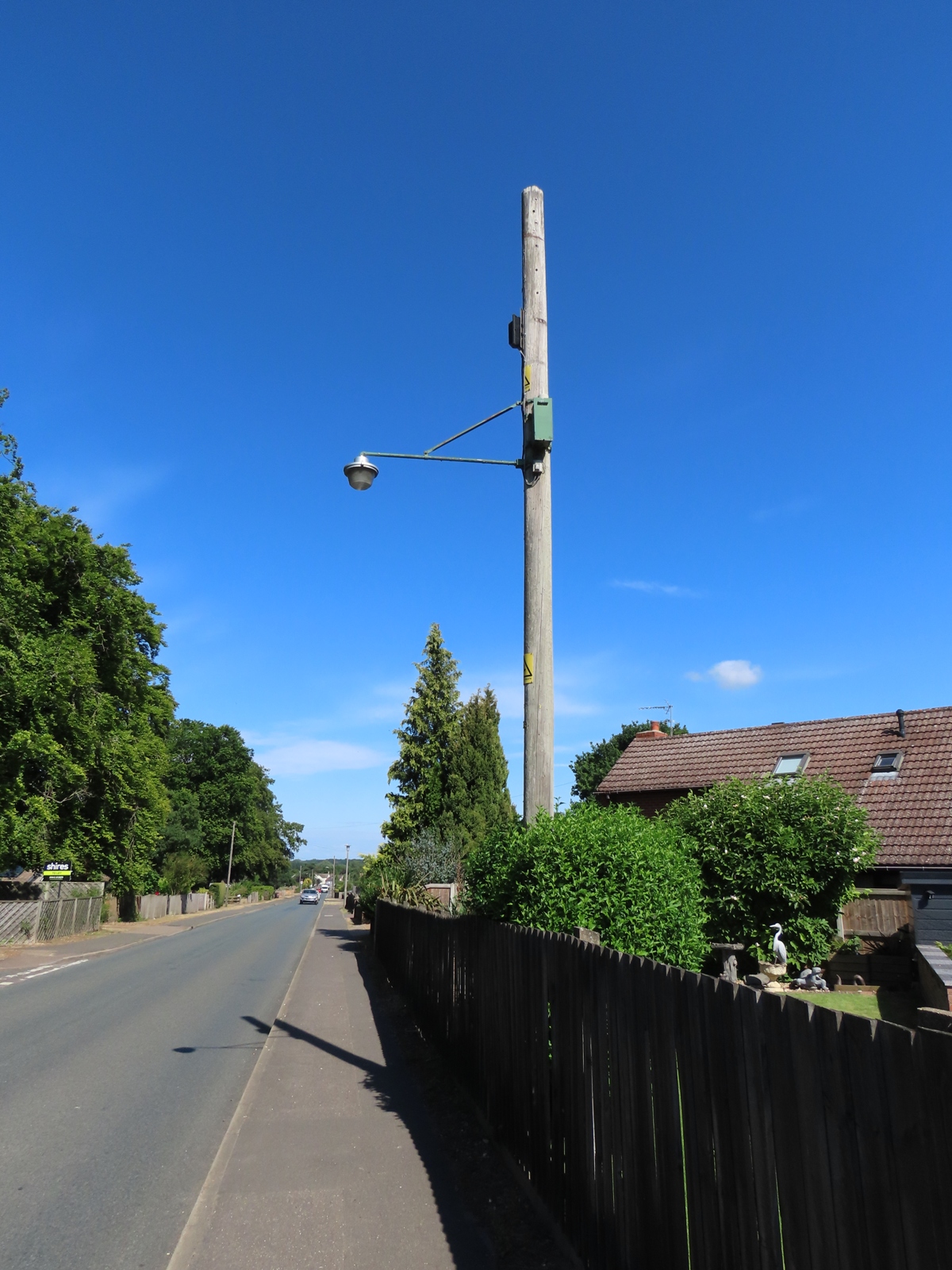 The brackets are an AC Ford product, and are very functional in appearance.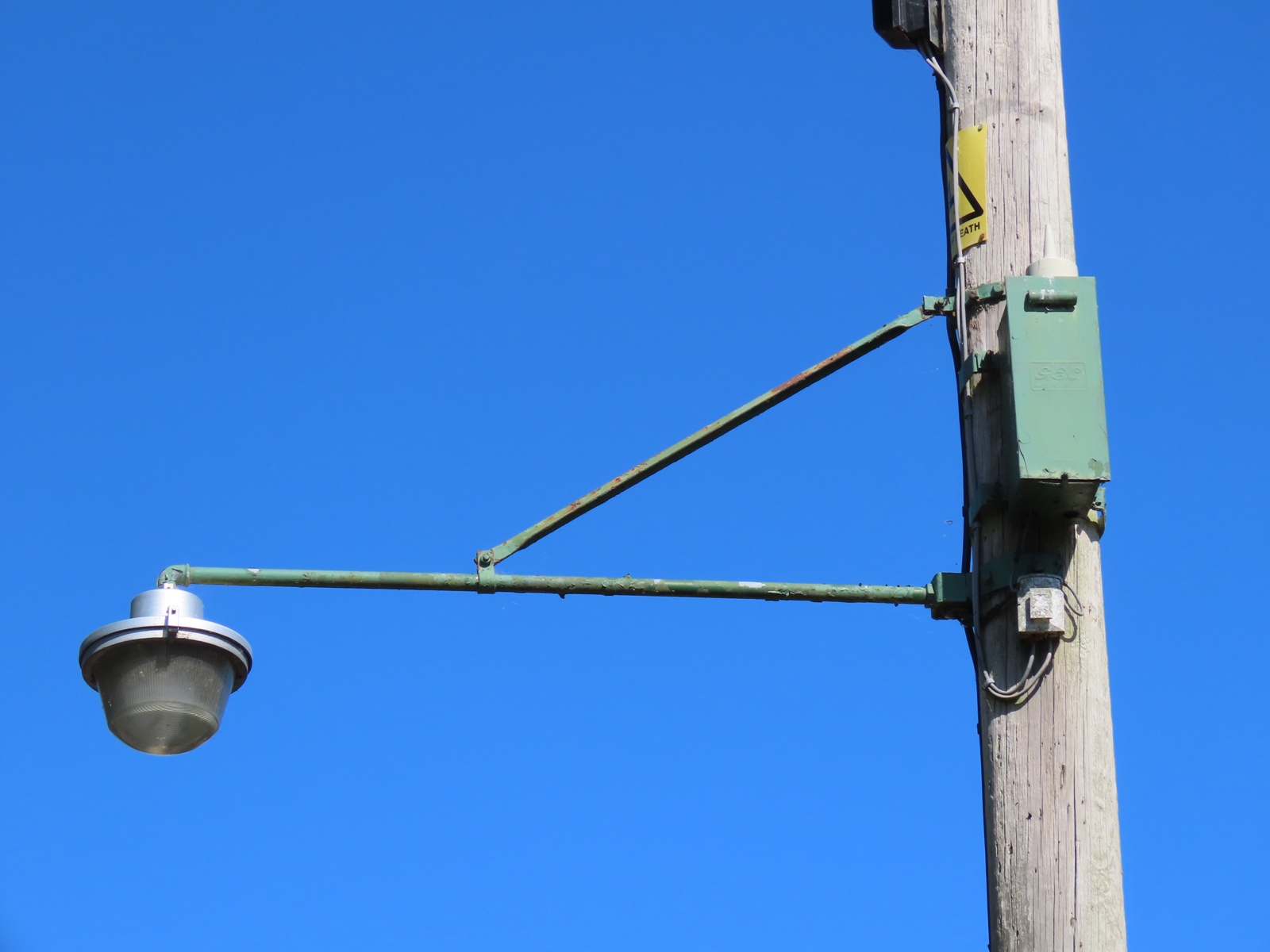 The control gear boxes carry GEC branding (in Brandon!), however.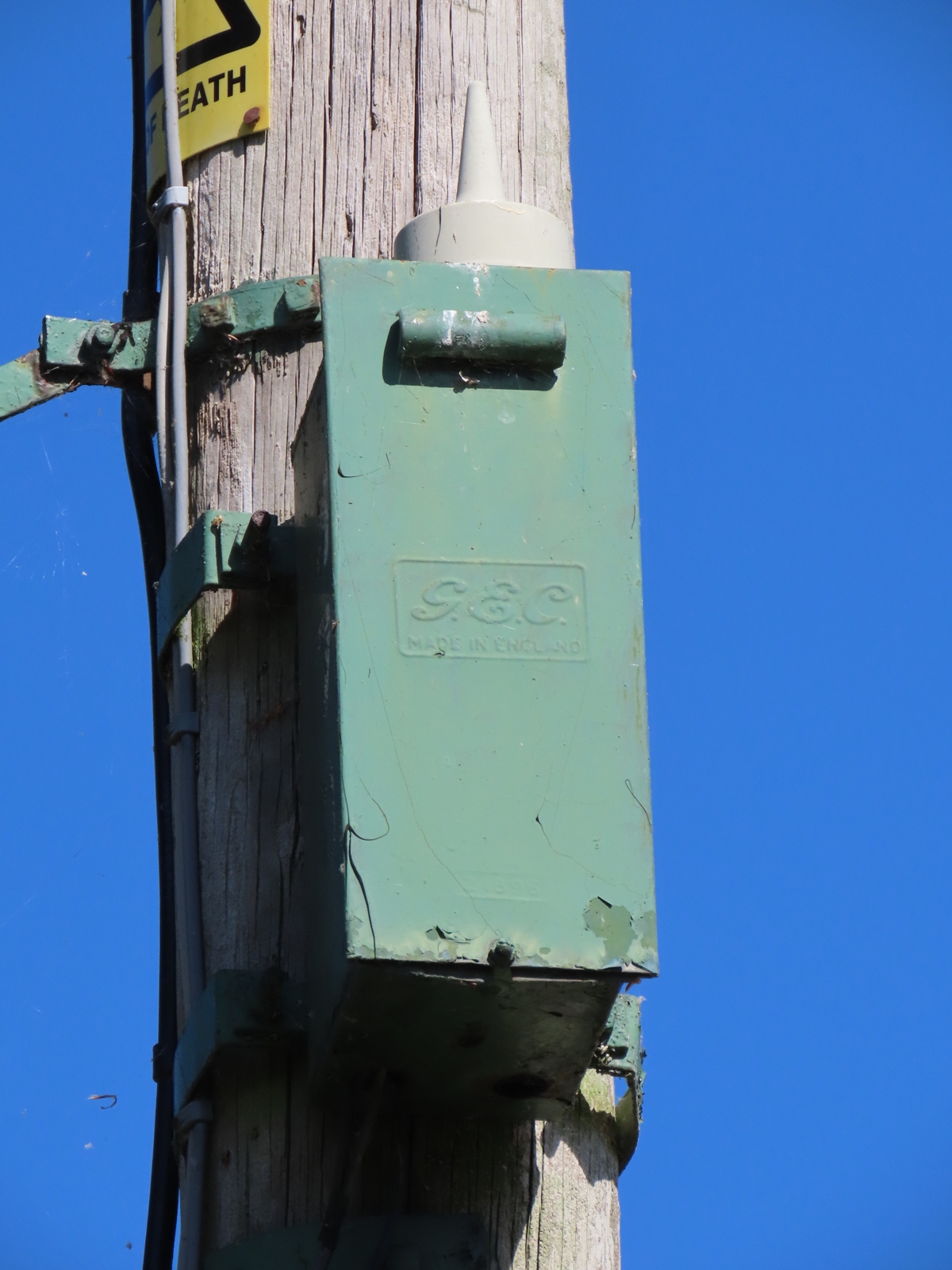 There is a slight installation anomaly with this lantern...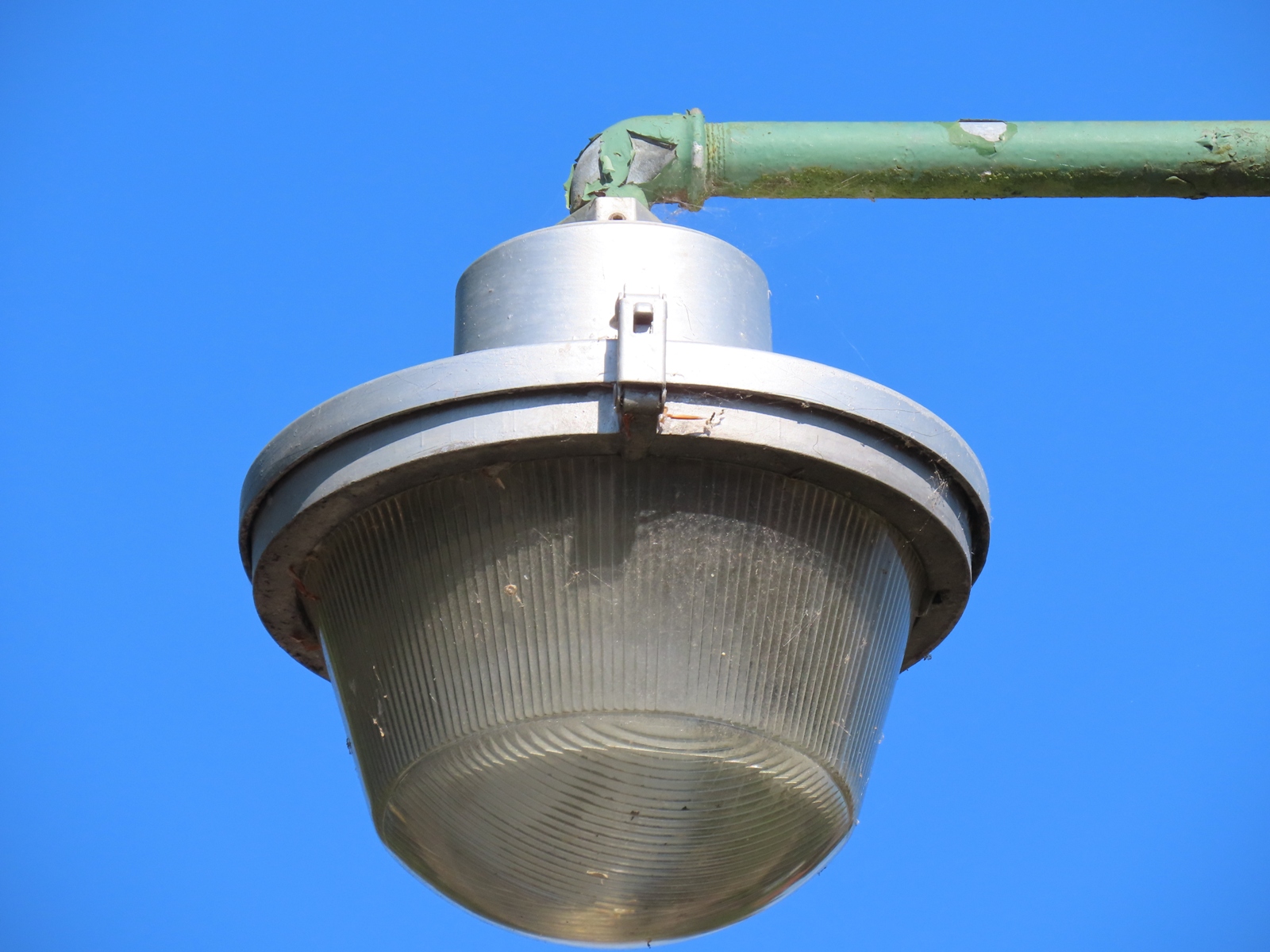 ...it has been installed 'backwards' on the bracket, with the refractor prisms concentrating the beam away from the road, rather than towards it. I wondered whether anyone else had spotted this error in the (approximate) sixty years that the lantern had been installed!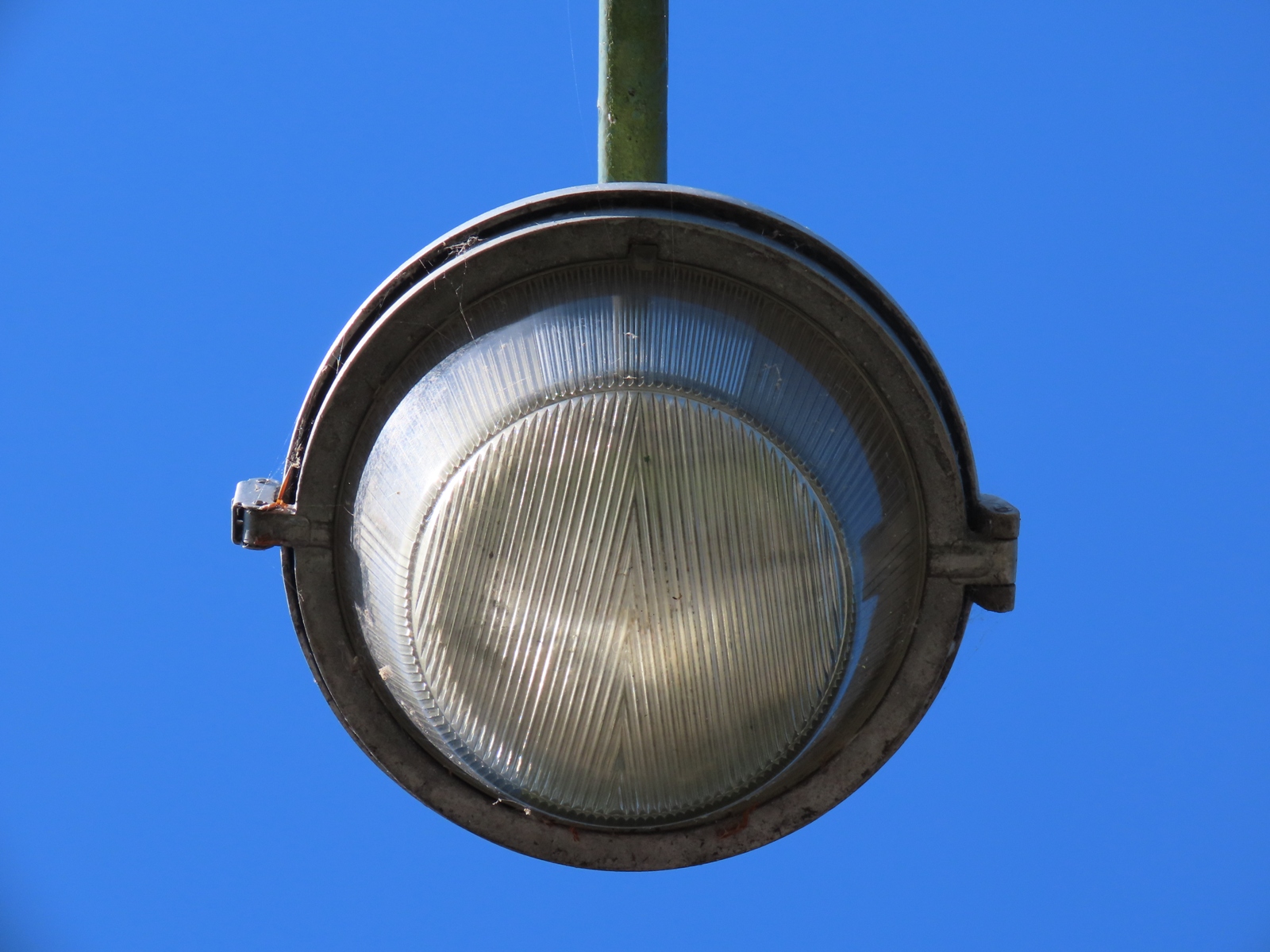 The first of the two P107s was next. This is fitted to a Concrete Utilities 'Byway NX' concrete column.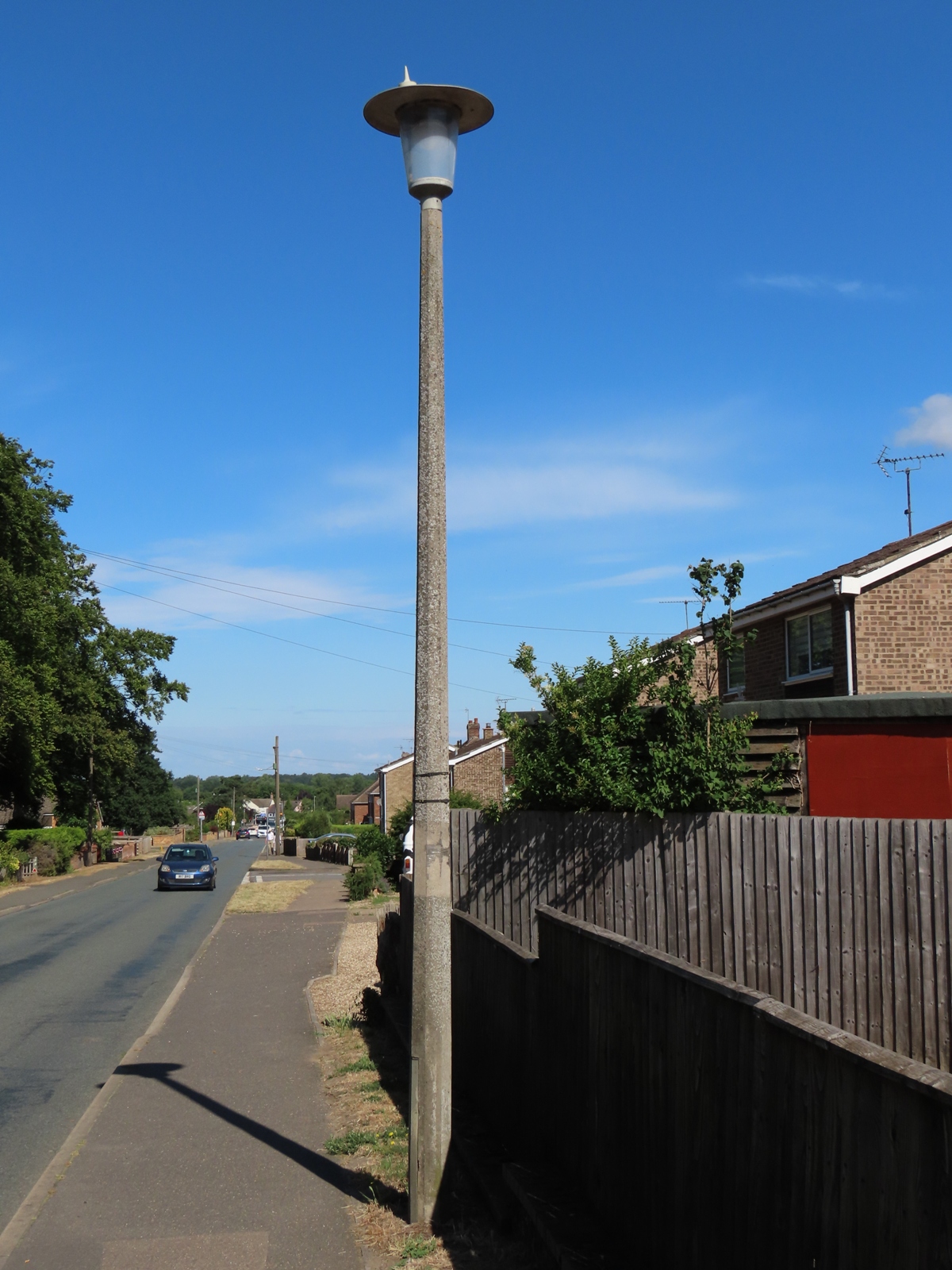 As with most of Suffolk's street lighting these days, a Telensa radio node has taken over from a traditional photocell for controlling the lantern's operation. The wiring for the node is visible within the lantern.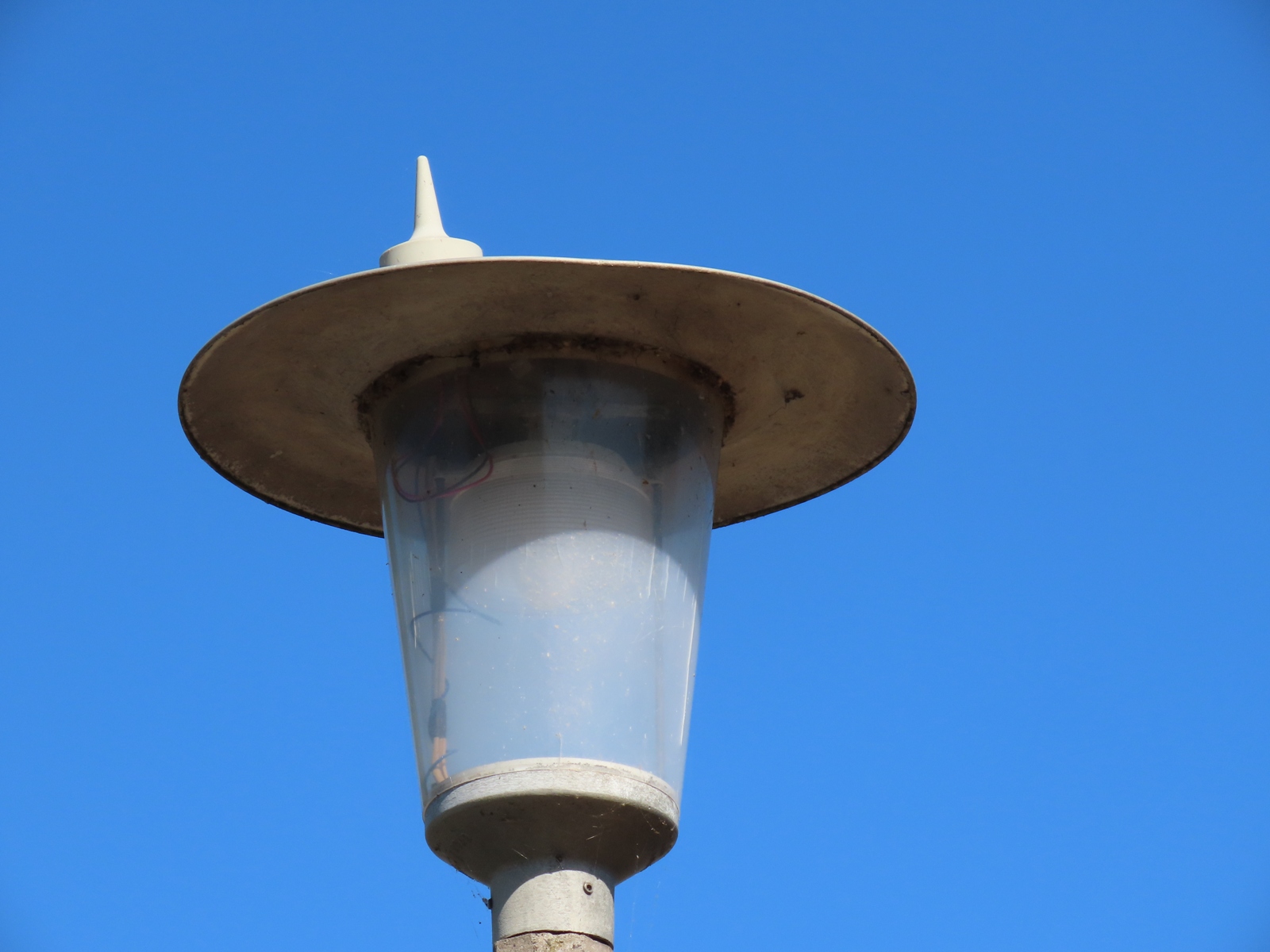 This example retains its glass refractor dome that surrounds the lamp.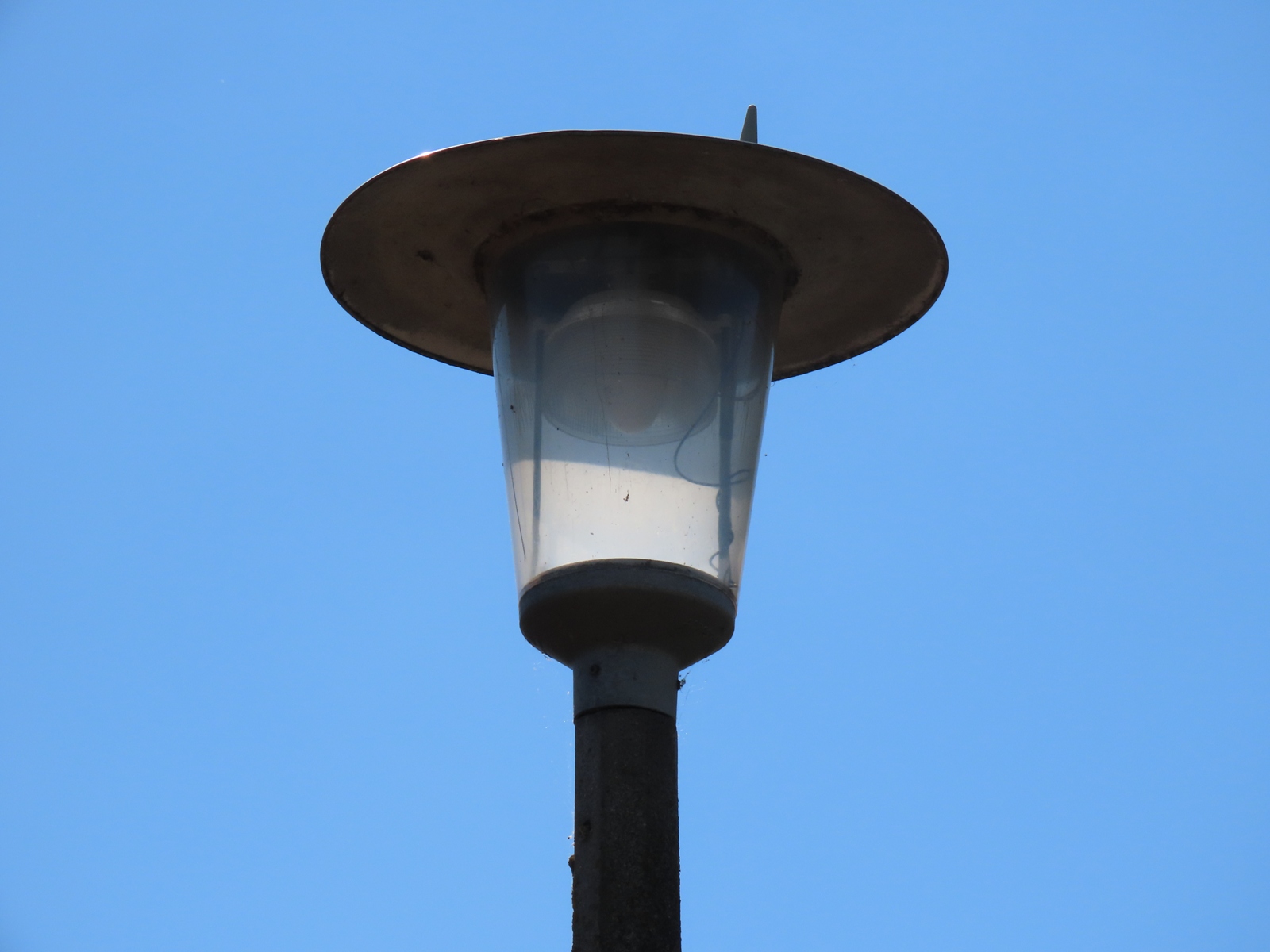 The penultimate Z5580B was located opposite Elizabeth Road.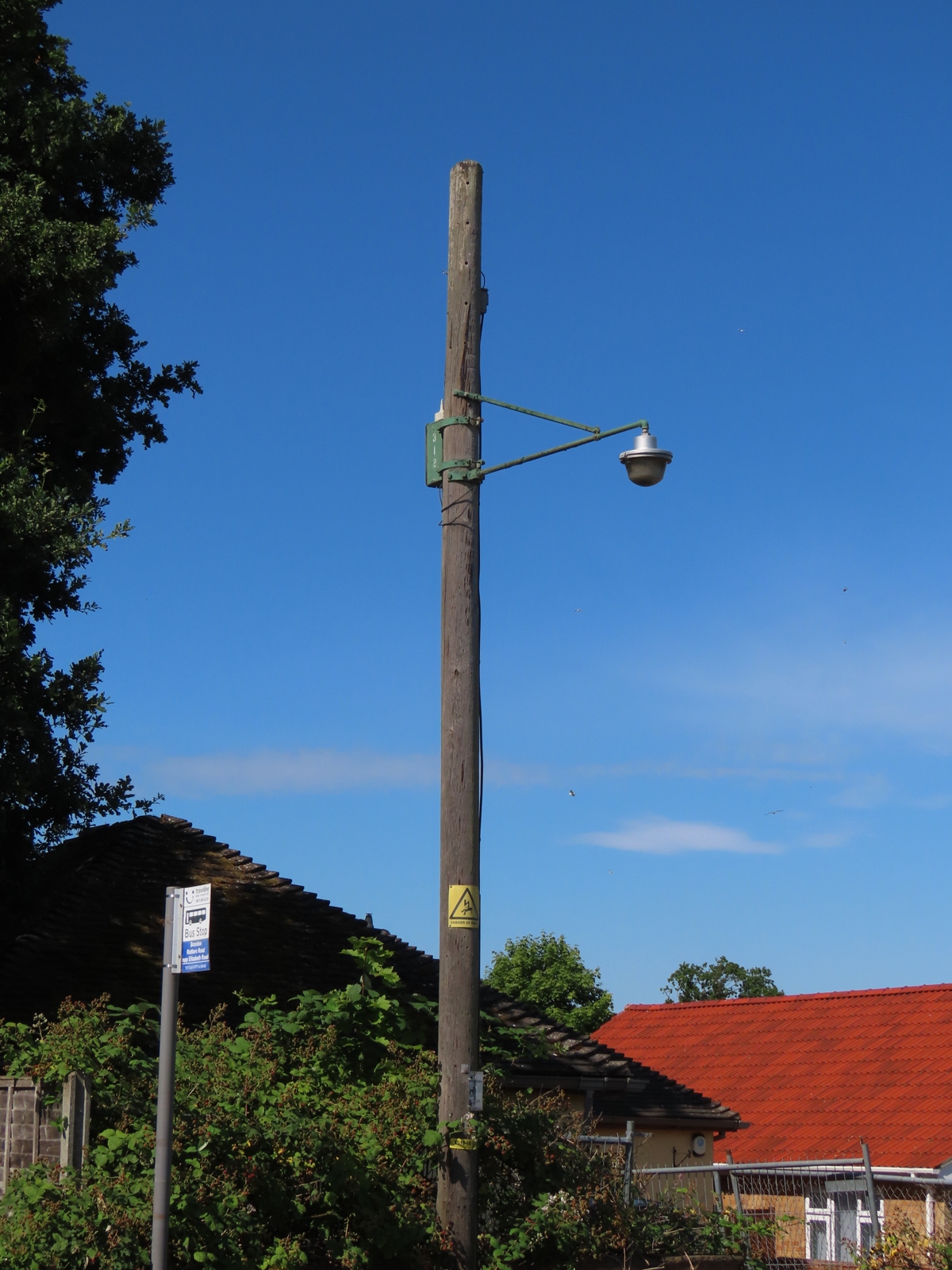 Here, the control gear box faces away from the carriageway.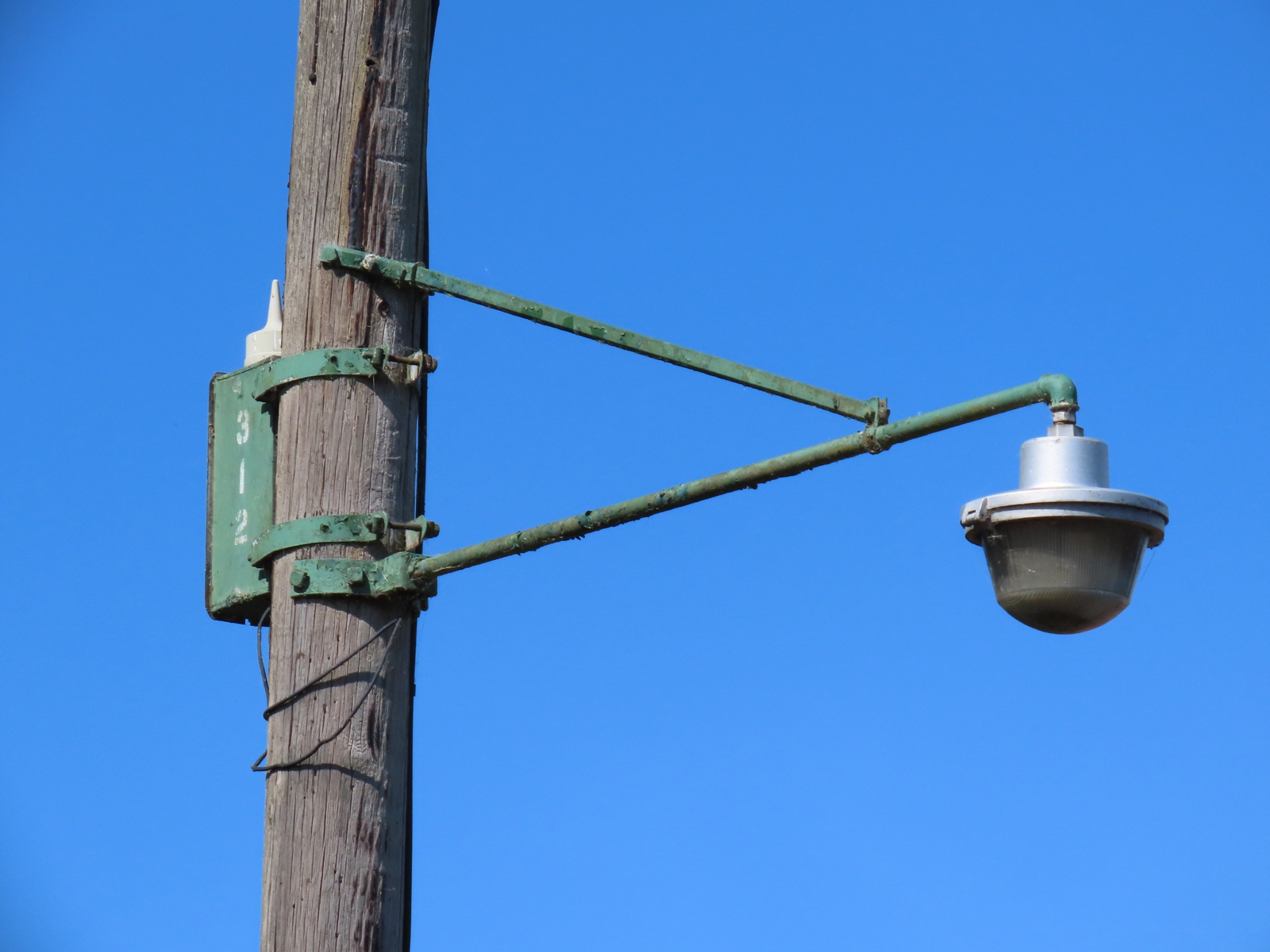 Although the lanterns are aluminium, they appear to have been painted light silver, judging by the brush marks that are visible on the neck of this lantern.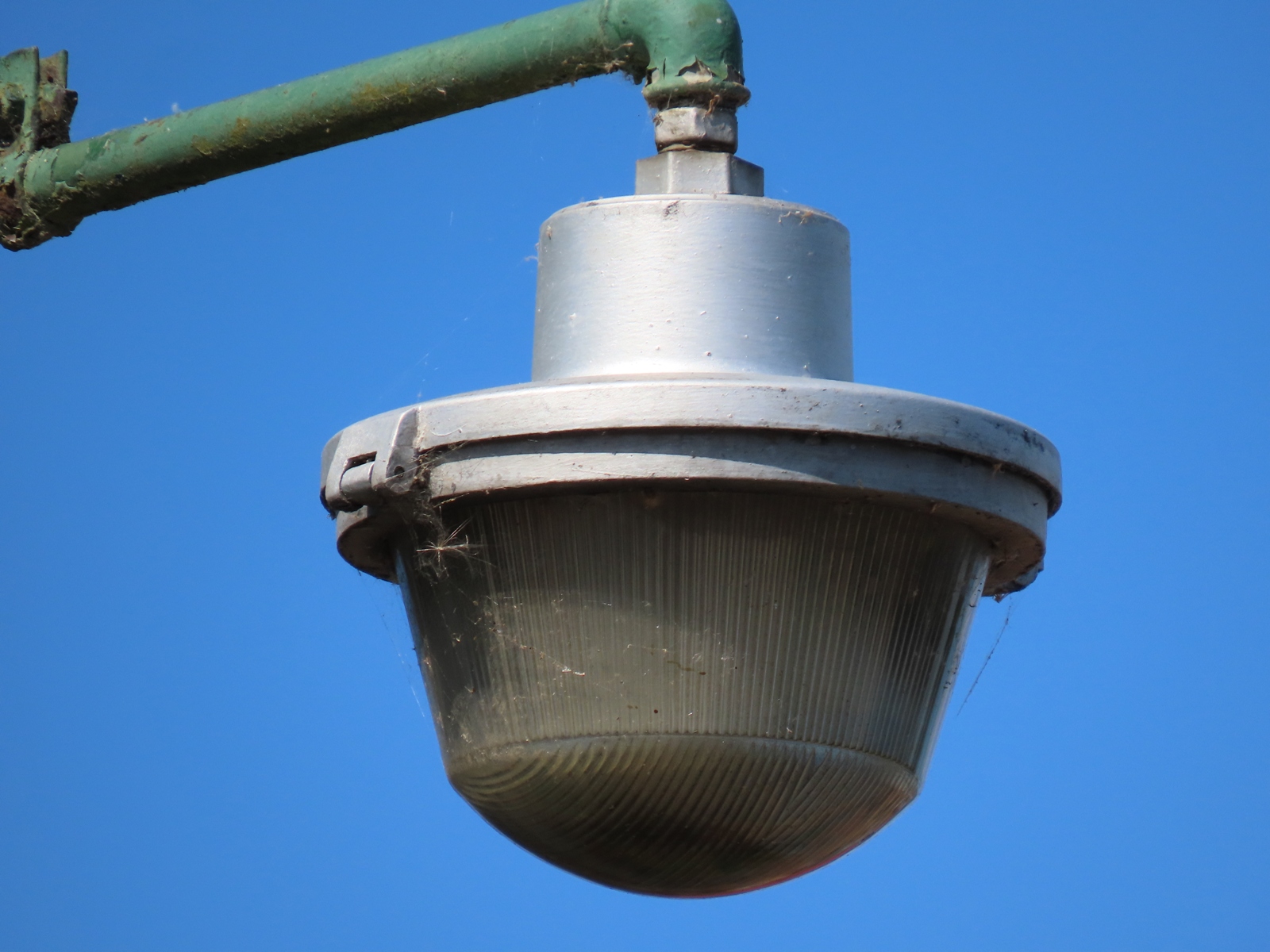 The final of these examples was slightly north of Rowan Drive. Here, the supply originates from underground, but then changes to an overhead supply to feed surrounding properties.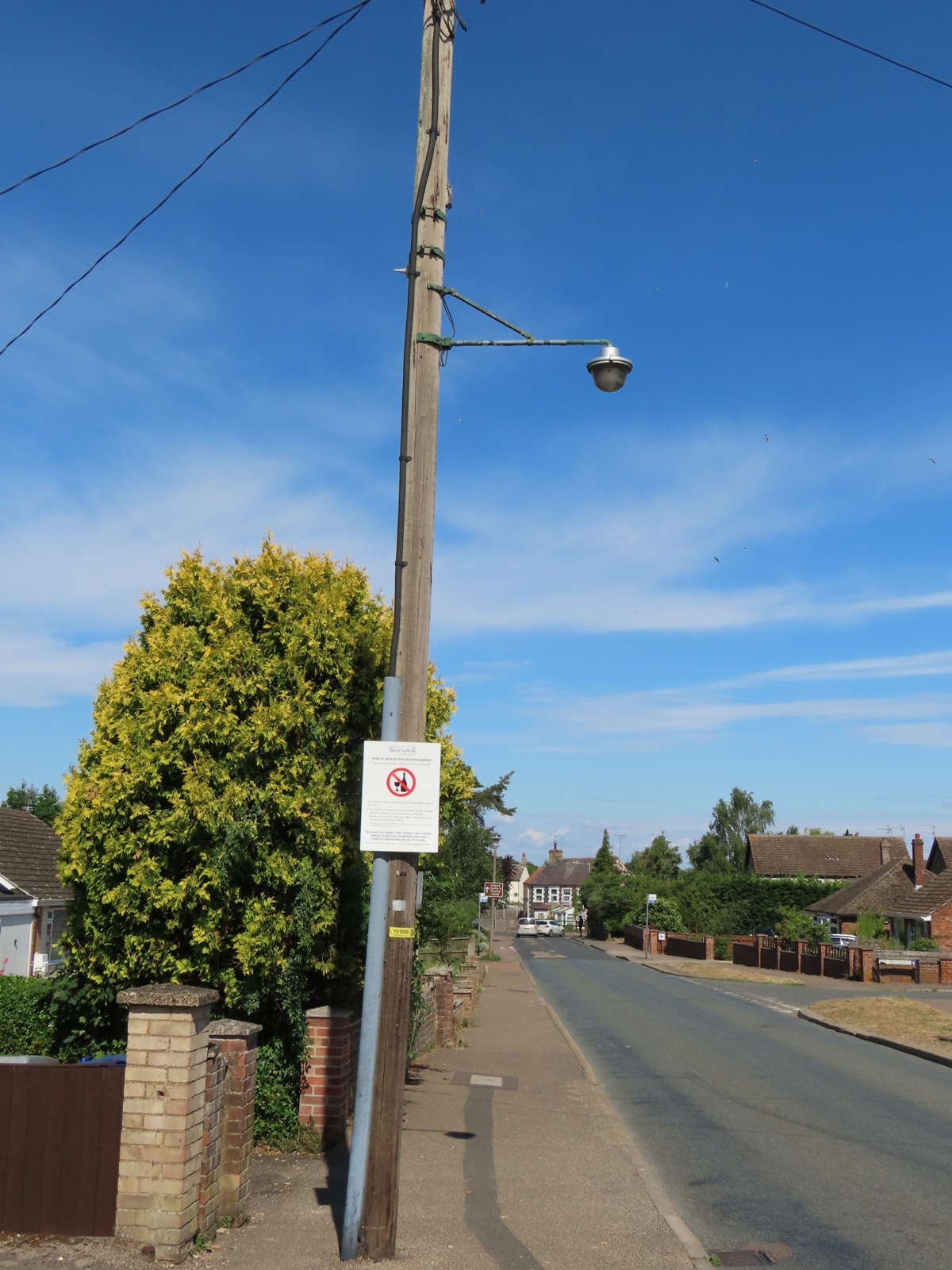 As the Telensa nodes do not require installing to face upwards (as a photocell would, for switching accuracy), this one is positioned horizontally on the side of the control gear box.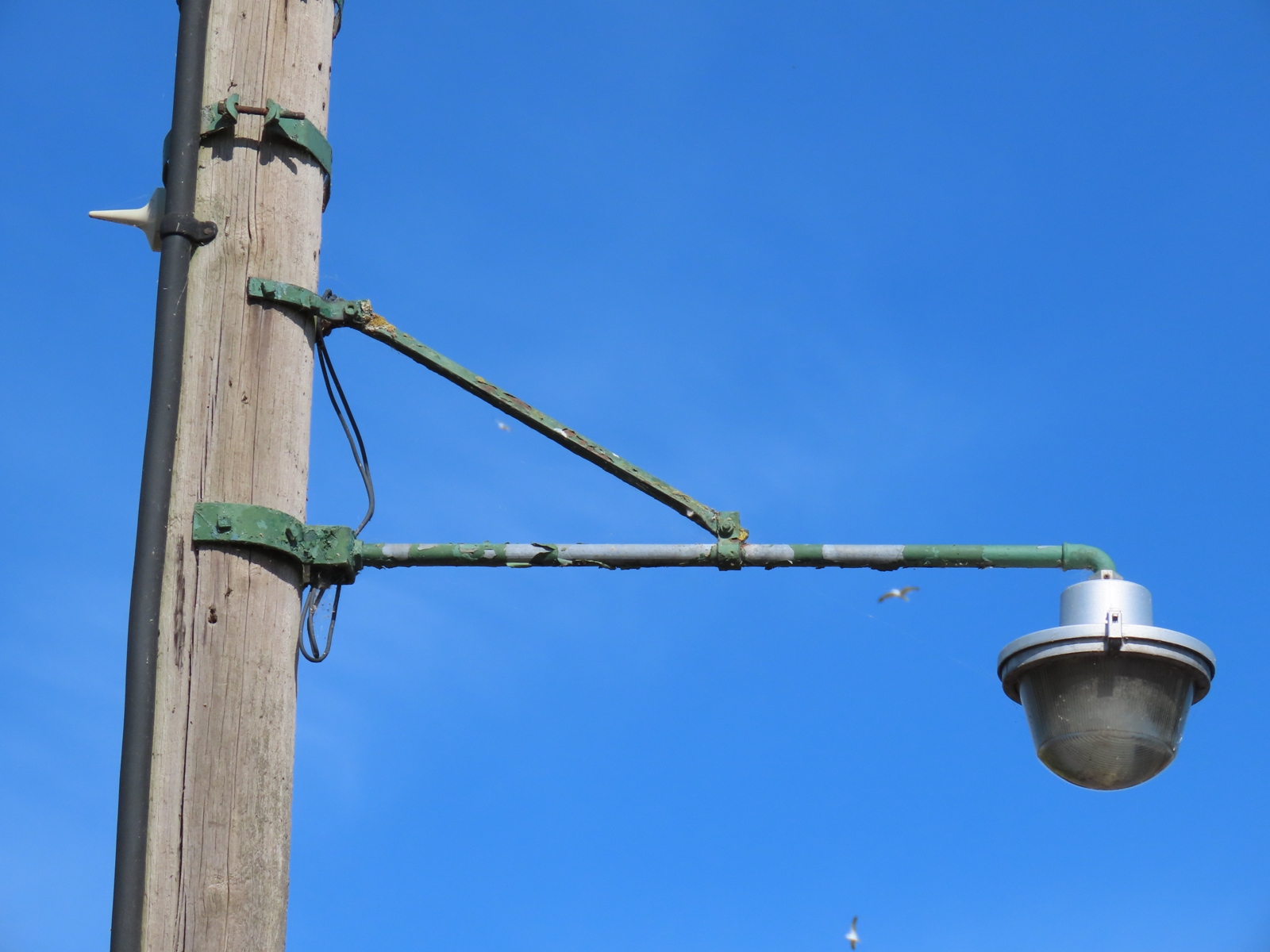 From the front, the installation's Henley cut-out is visible, and on the top of the box, the now-defunct Royce Thompson P42 photocell detector remains attached.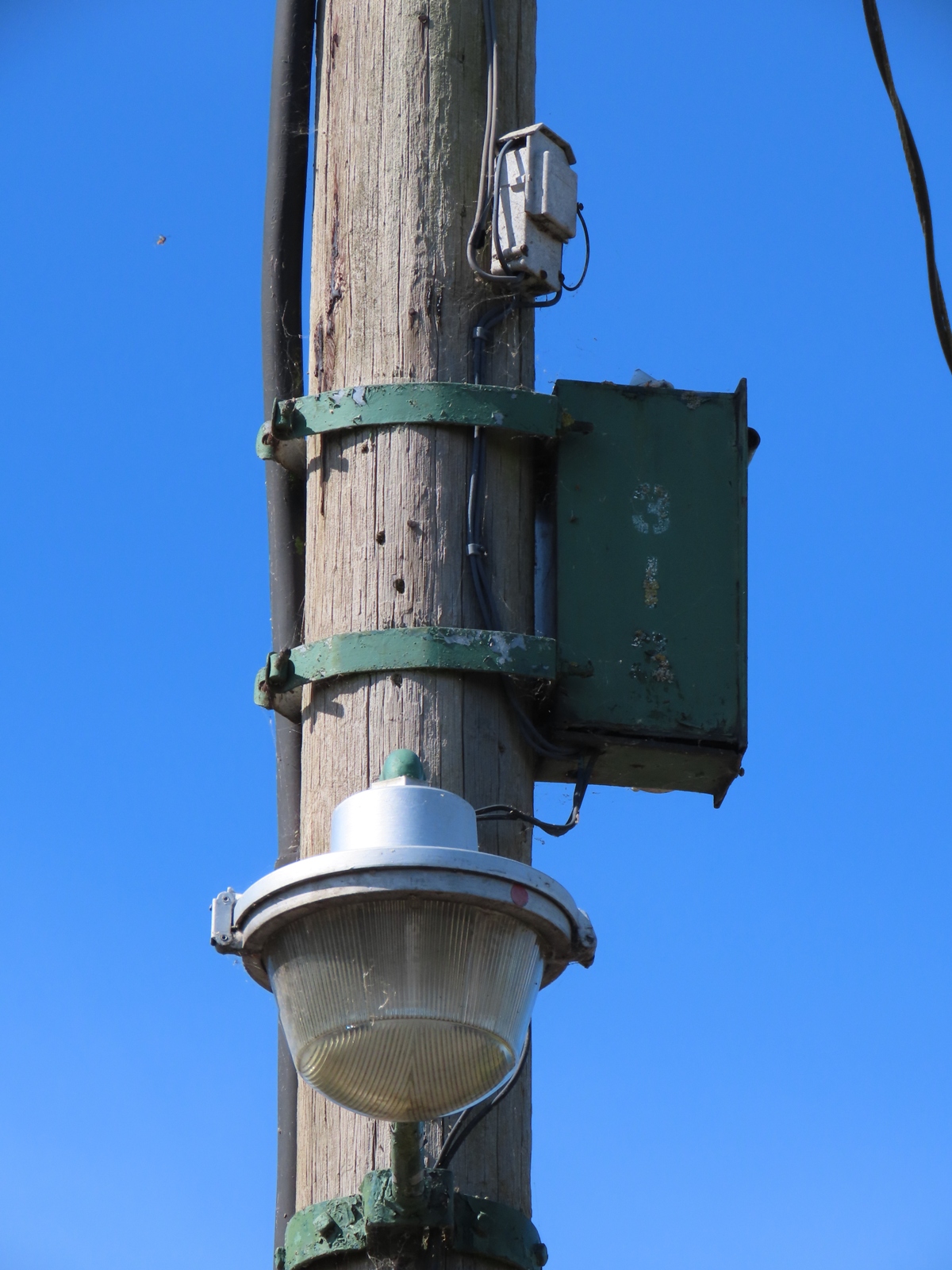 The final P107 was to be found near the junction of London Road. Again, the column is a 'Byway NX' type.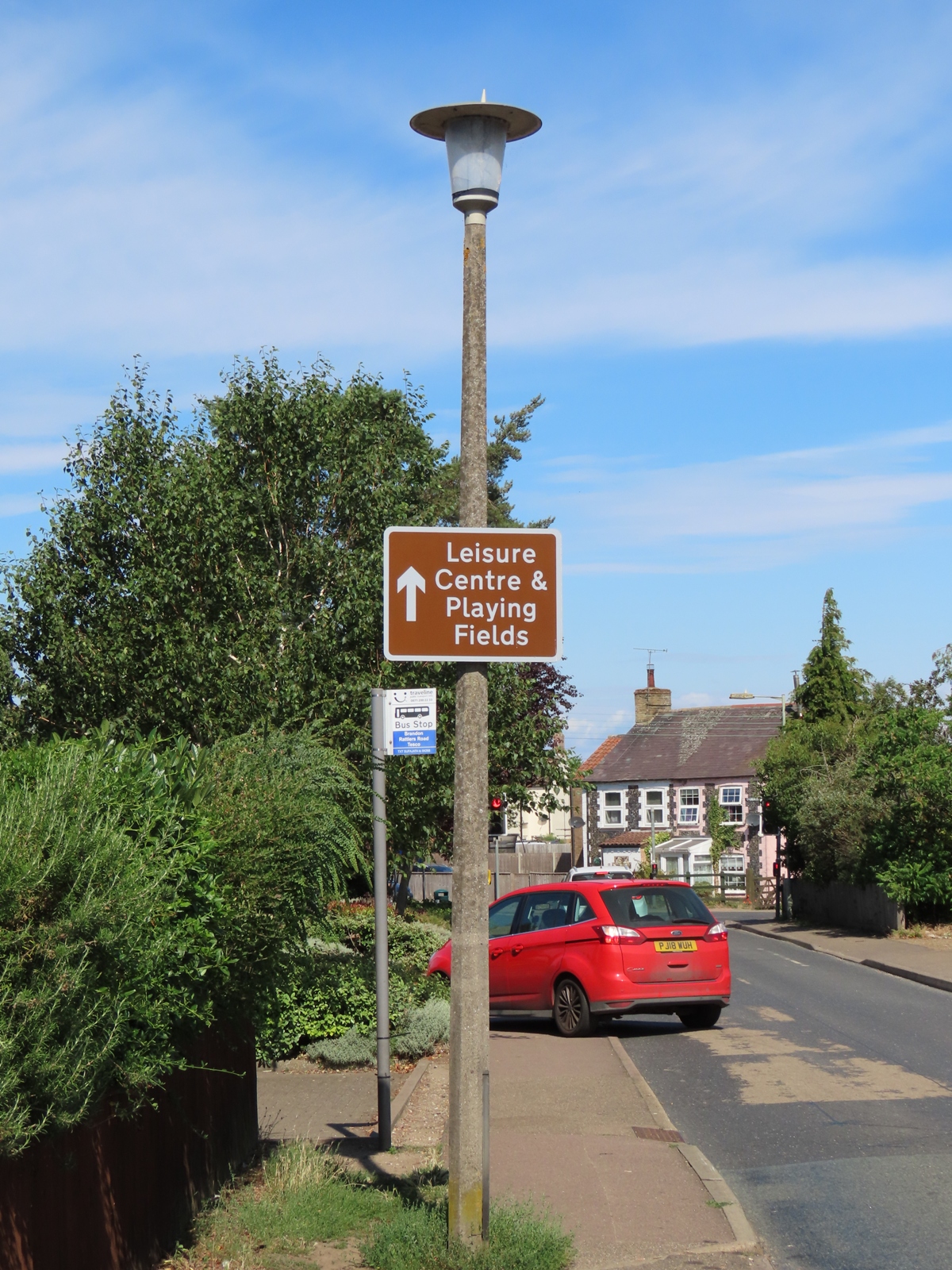 The bowl is in poor condition, with the Perspex having crazed over time, and showing signs of cracking towards the base. A length of insulation tape holds the bowl steady.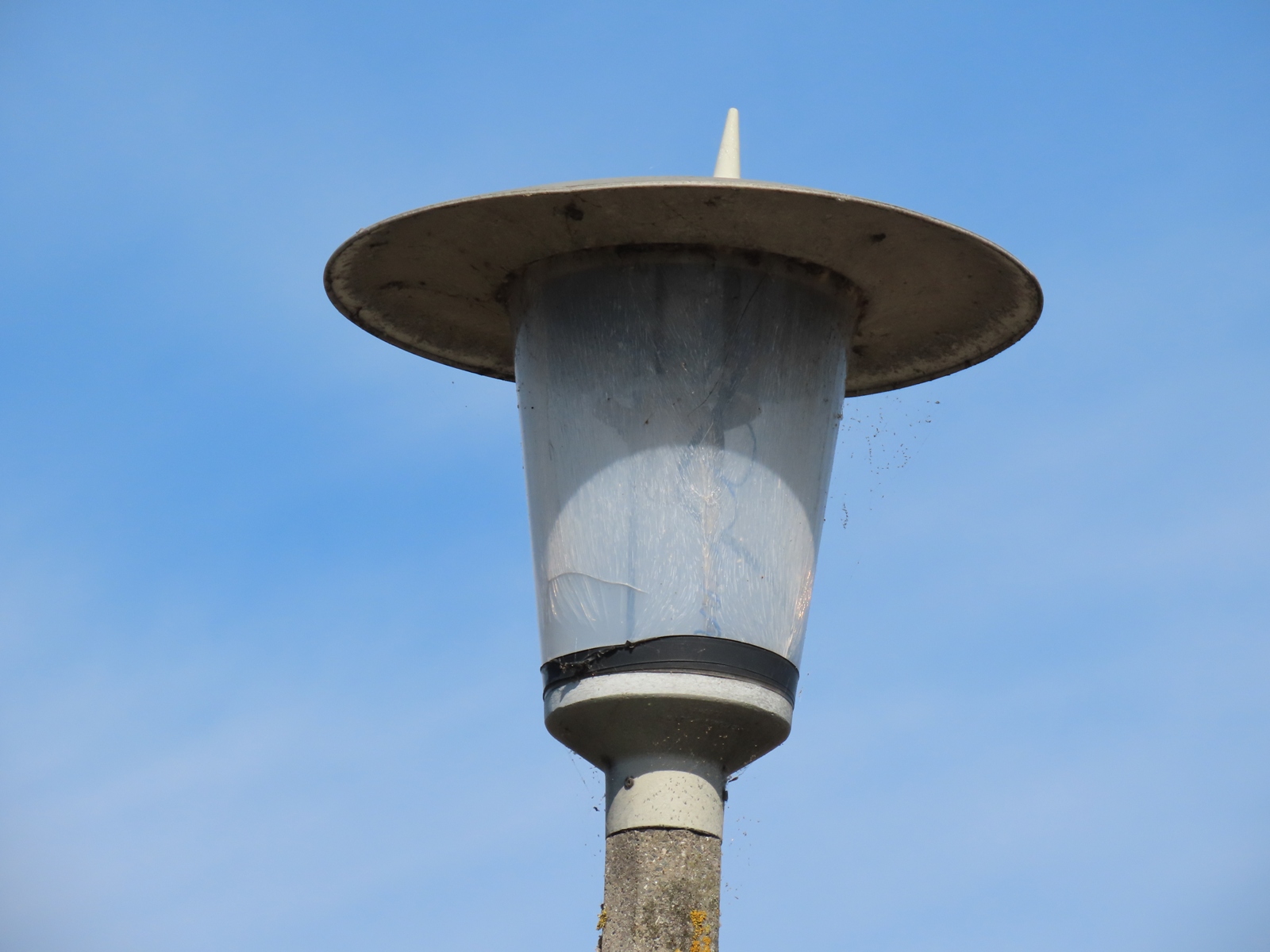 ---
CLICK HERE TO MAKE A MONETARY DONATION
© 2002 - English Street Lights Online