202B. Pinewood Drive / Forest Close, Brandon, Suffolk Although a large amount of notable installations had disappeared from these roads in the years approaching 2022, in that year, three of the "old order" remained in nightly service. These comprised two rather rare CU Phosco P103 top-entry lanterns (based on the P107 post-top lantern), and an opal-bowled, narrow canopied P107. The two P103s are likely to run 80 Watt mercury vapour (MBF) lamps, and the P107 could be the same, although with the translucent bowl fitted, the lamp fitted could not be determined.
The first of the P103s is shown below - both are fitted to Concrete Utilities 'Byway NX' 15 ft (5 m) columns.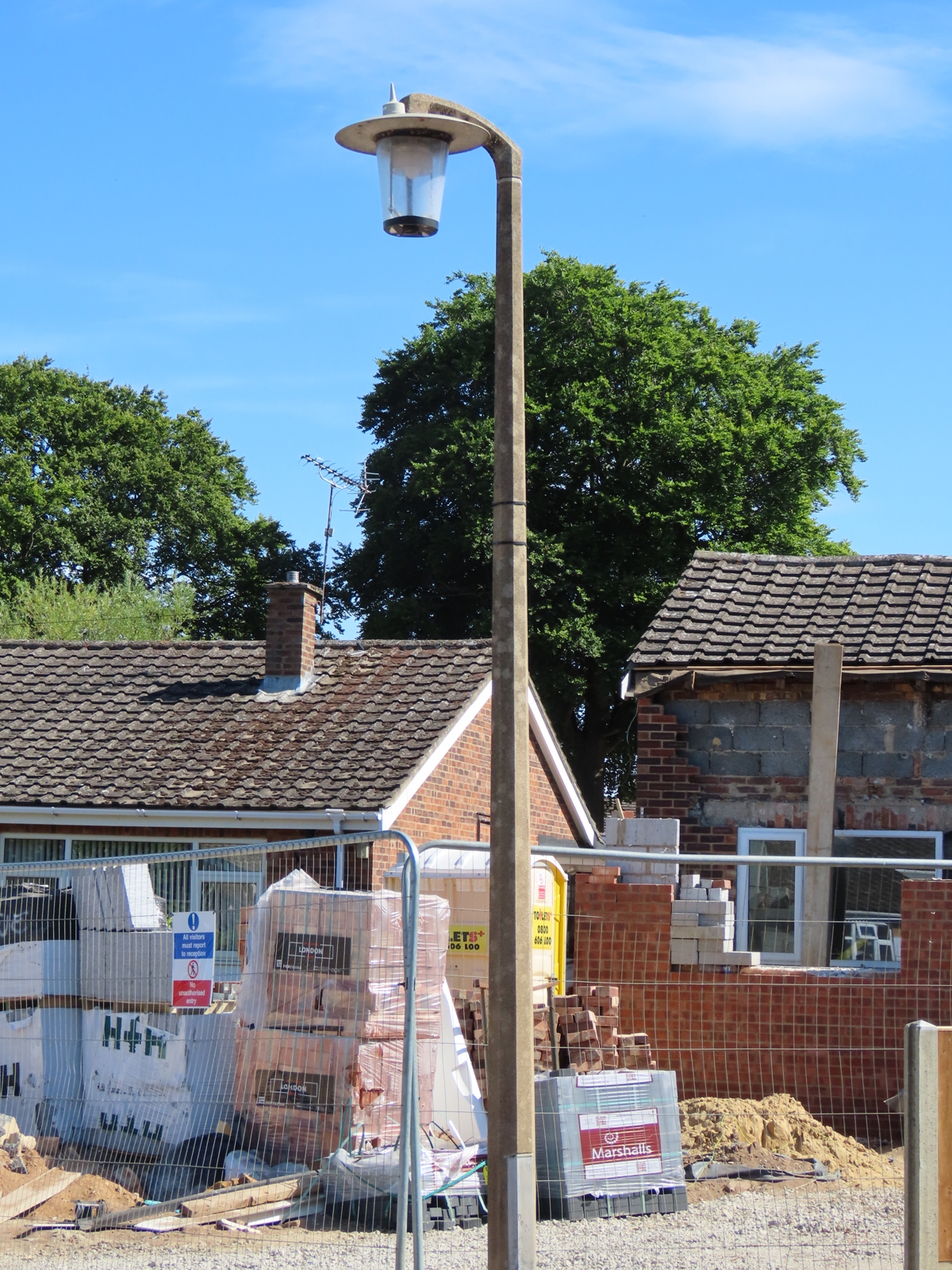 The lanterns attach to Arc 3 brackets, and look wonderfully eccentric when mounted top-entry.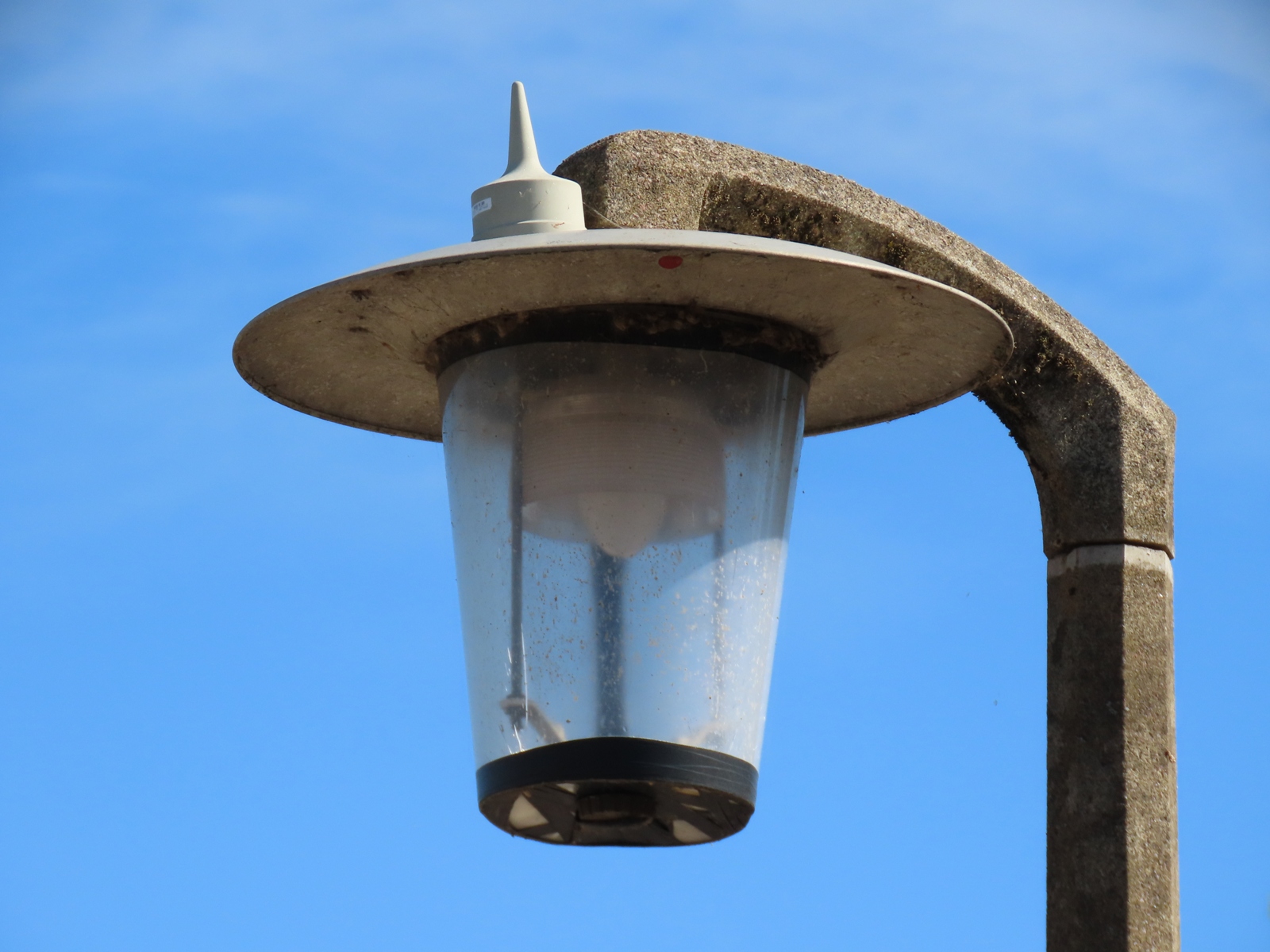 The underside of the bowl has copious amounts of insulation tape wrapped around it, in order to prevent the lower Perspex disc (and thus, the bowl itself) from falling away - this appears to be cracked, but supports the threaded thumbscrew that should secure the disc to the internal support rods within the lantern.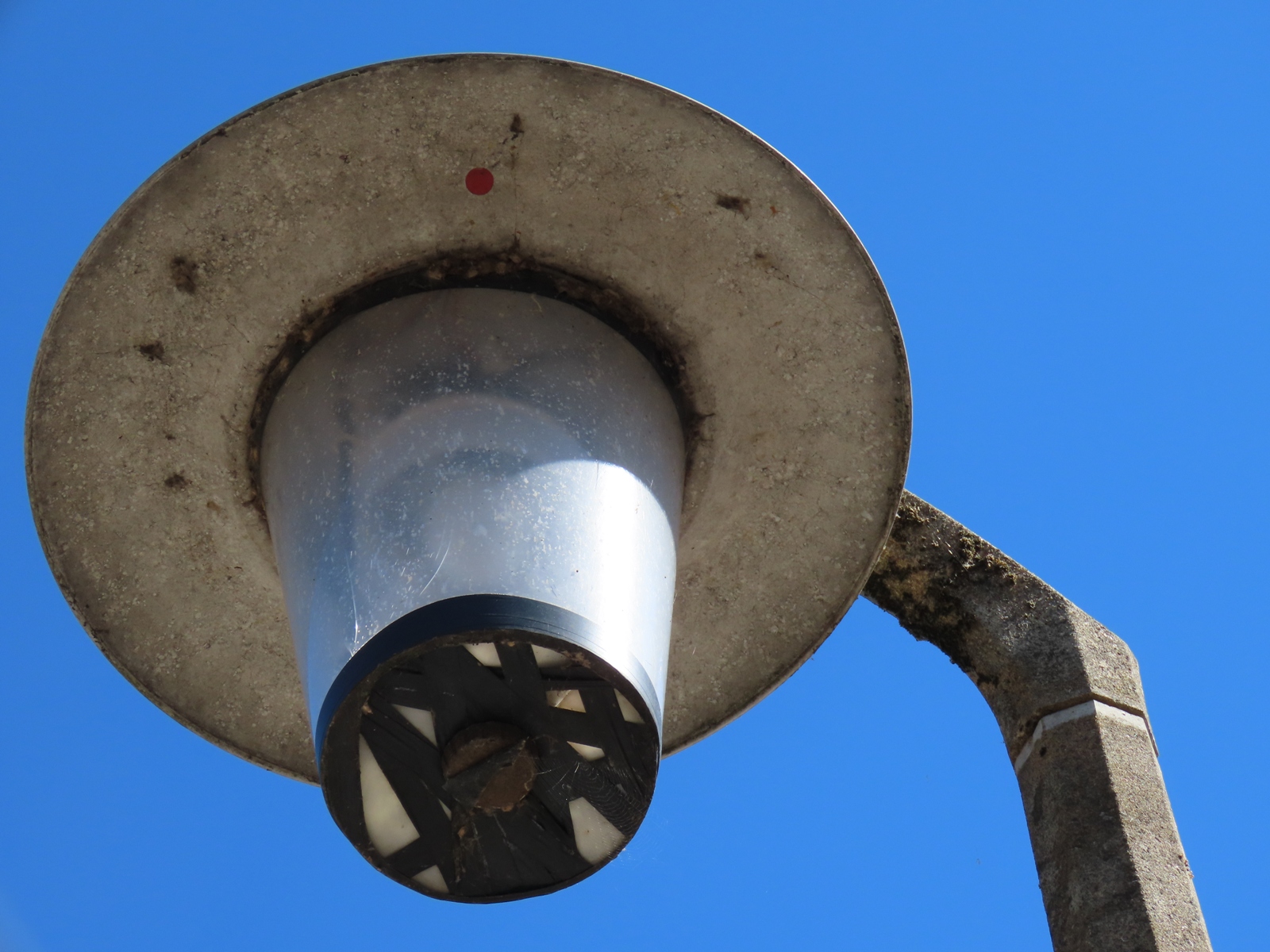 The P107 is probably of 1980s' origin, although as its sheet steel CU column is in excellent condition, it appears far newer.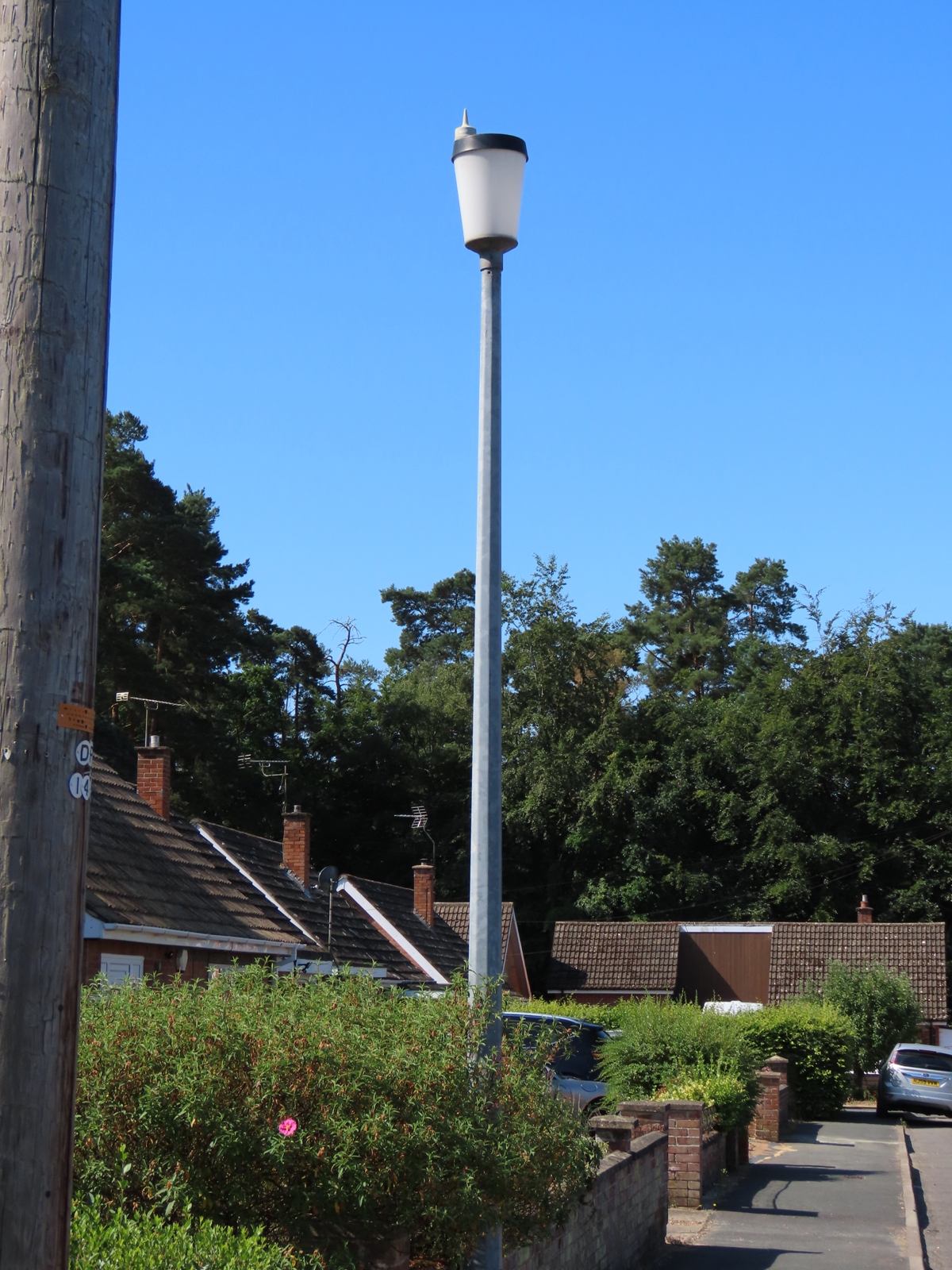 A Telensa radio node is fitted to the lantern's canopy. Its position is offset as the thumbscrew (now used for holding the canopy in place) is mounted centrally.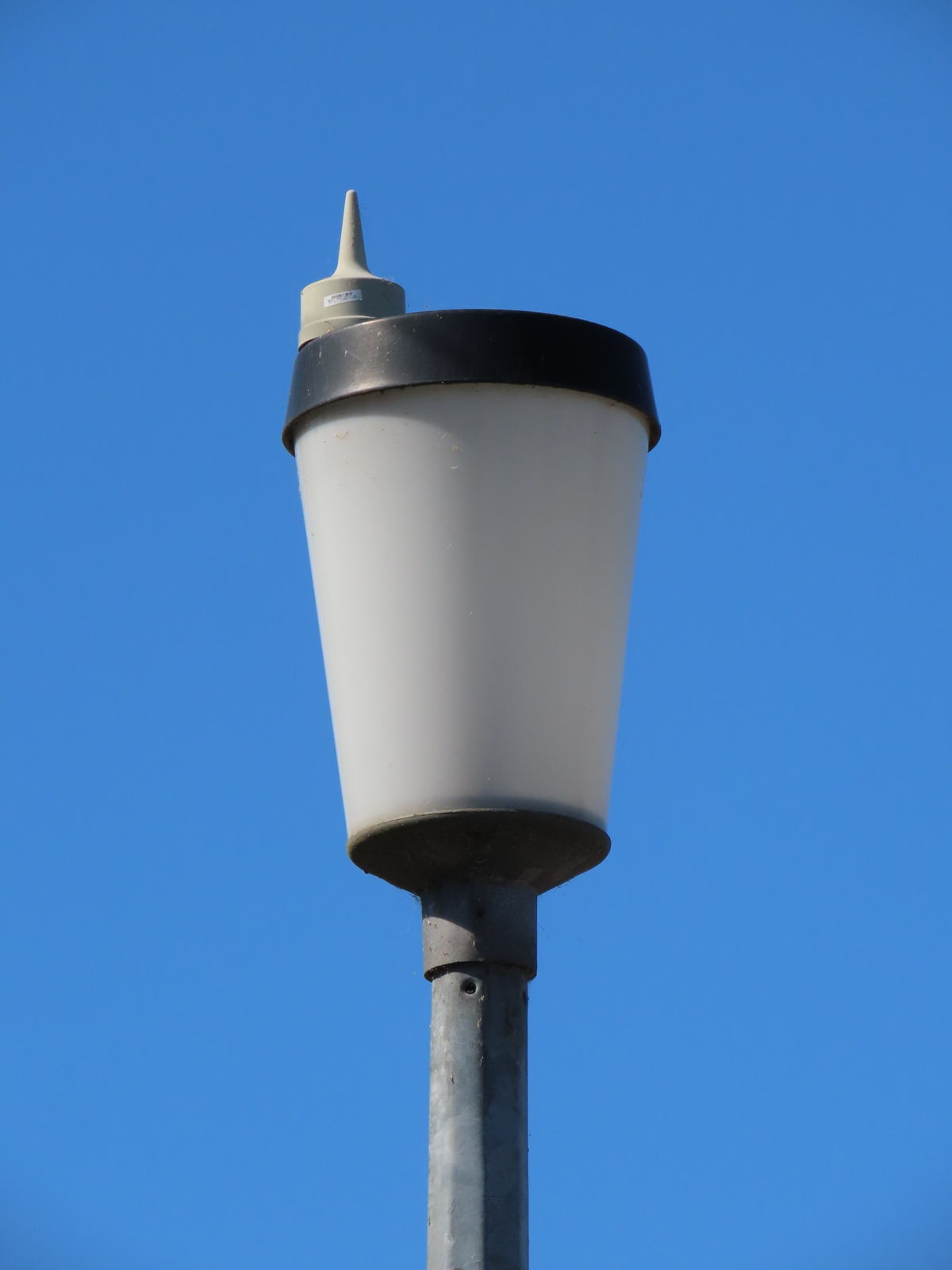 The other P103 is to be found on Forest Close.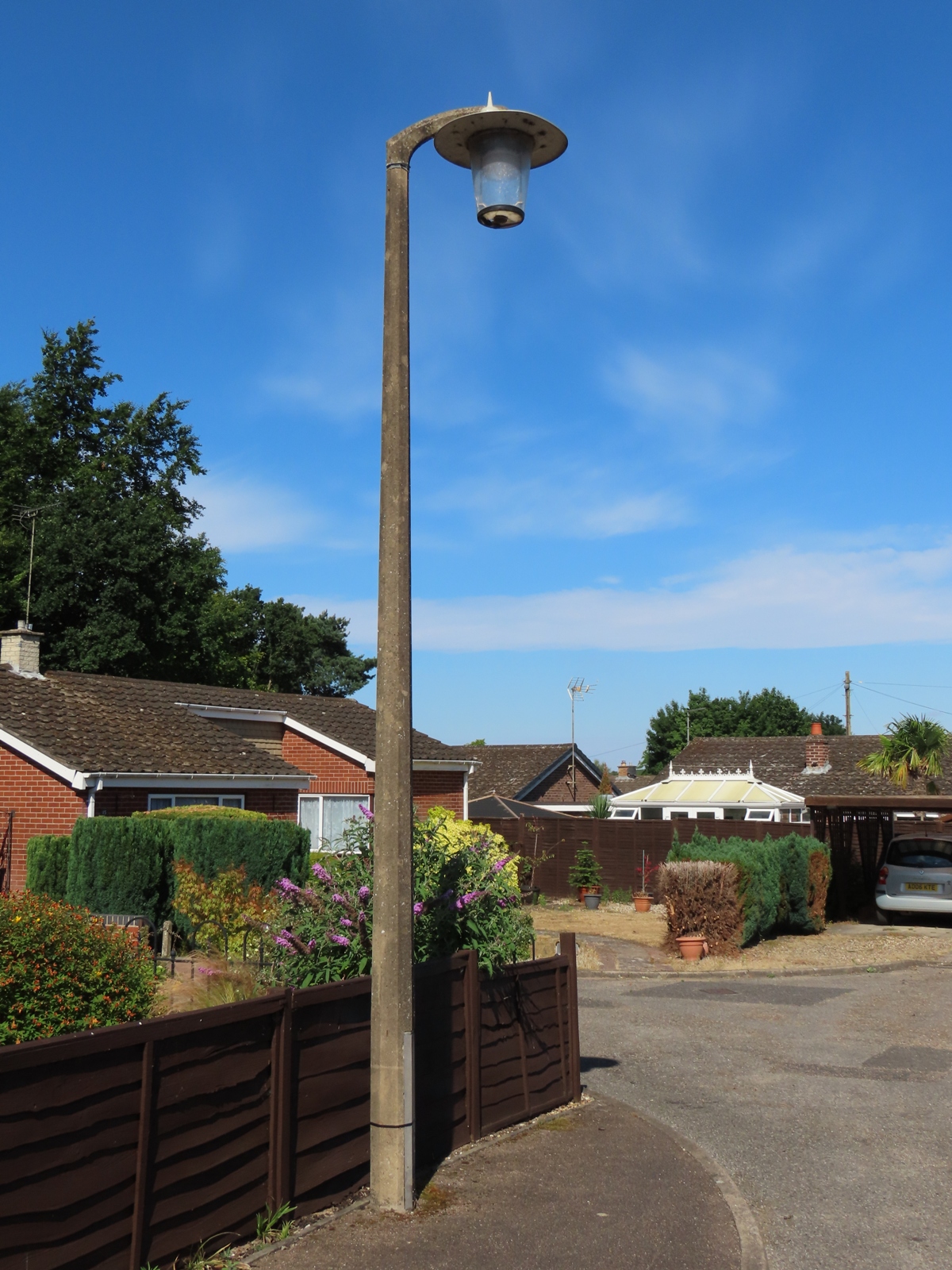 This example's canopy is slightly buckled.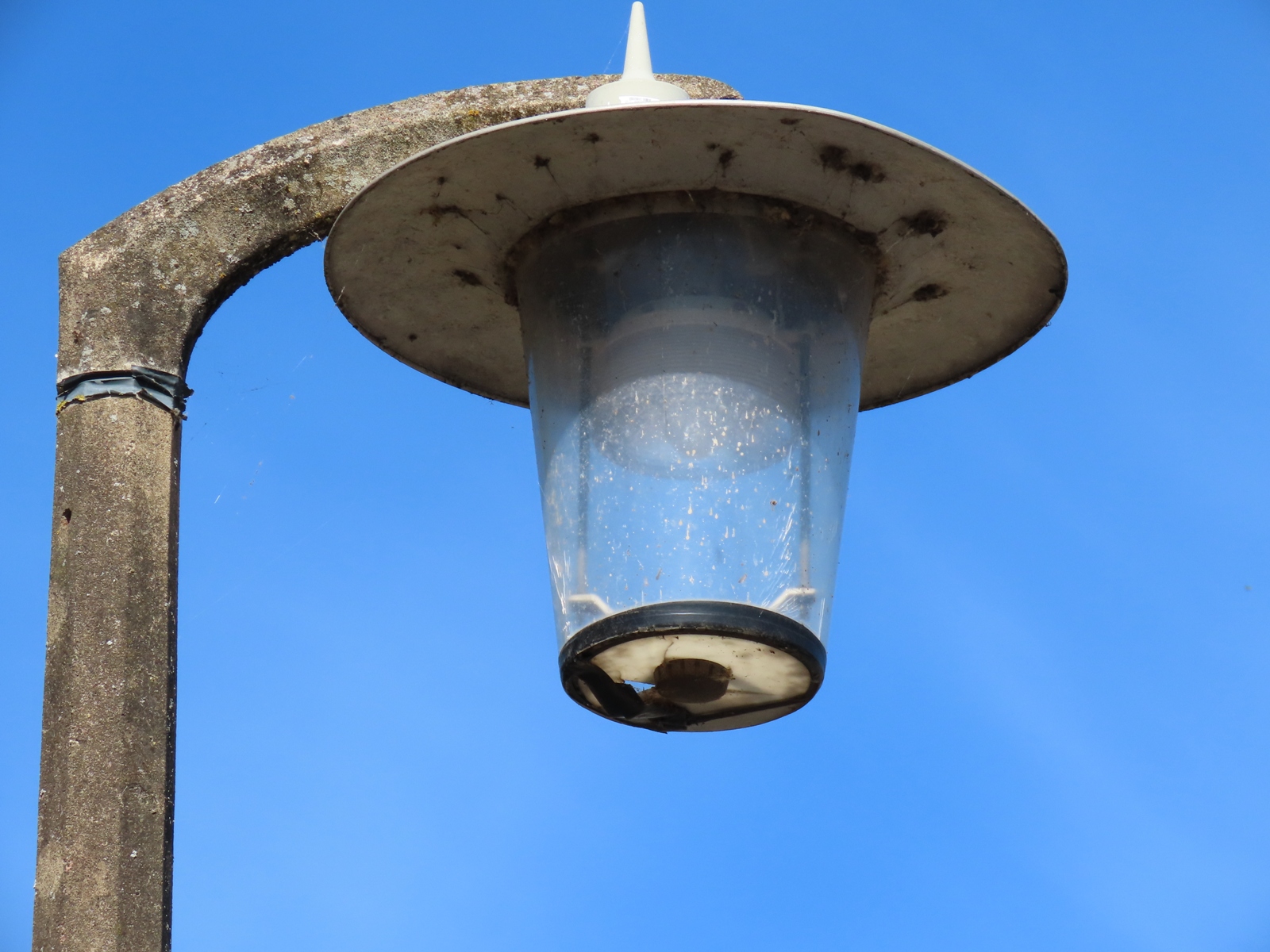 This lantern has also received the insulation tape treatment, although not as heavily as on the other example.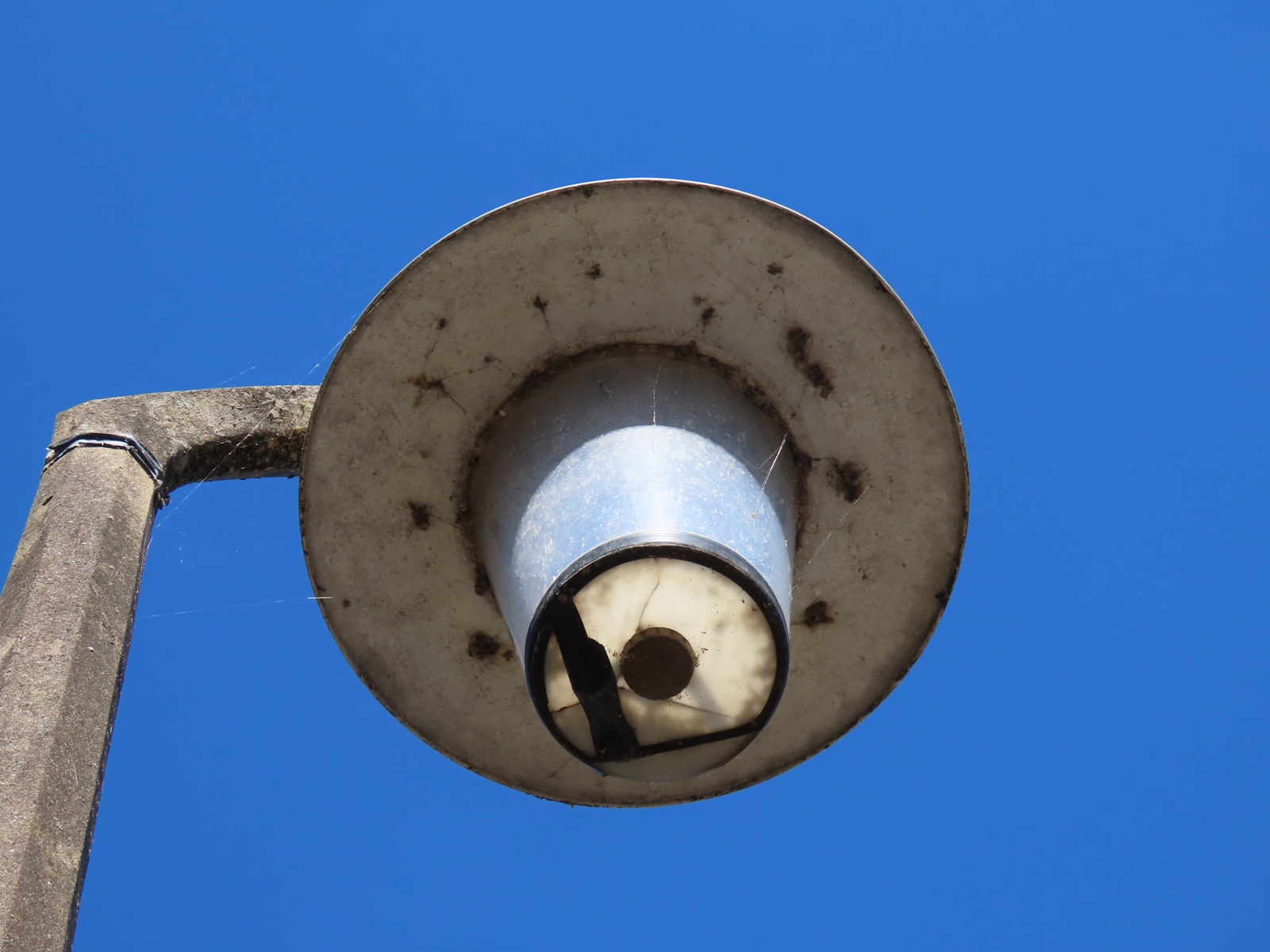 Both P103s retain their internal glass refractor rings.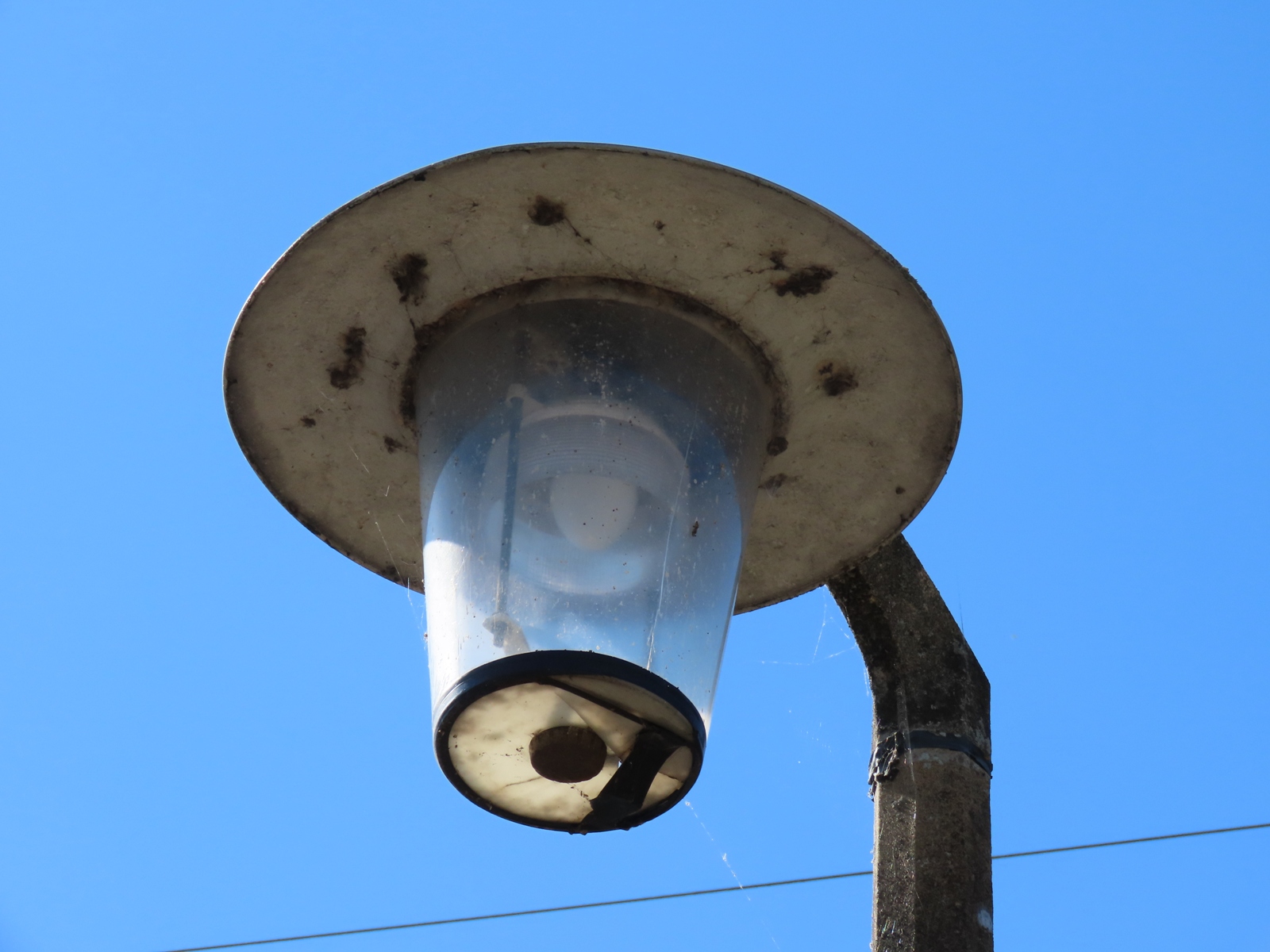 ---
CLICK HERE TO MAKE A MONETARY DONATION
© 2002 - English Street Lights Online