202C. Firs Way, Brandon, Suffolk Located opposite the access to Firs Way from Rattler's Road is a Concrete Utilities 'Byway NX' 15 ft (5 m) column supporting a Phosware (CU Phosco) P132 top-entry lantern, which may still run an 80 Watt mercury vapour (MBF) lamp in 2022. The P132 never seemed to gain the popularity of rival lanterns from the likes of GEC, ELECO and Revo, making this lantern especially rare in the modern world of LED lanterns, and all the more worthy of being pictured for posterity.
The combination of the blue sky and established palm tree (almost) places this 1960s' installation into somewhere far more tropical than suburban Suffolk!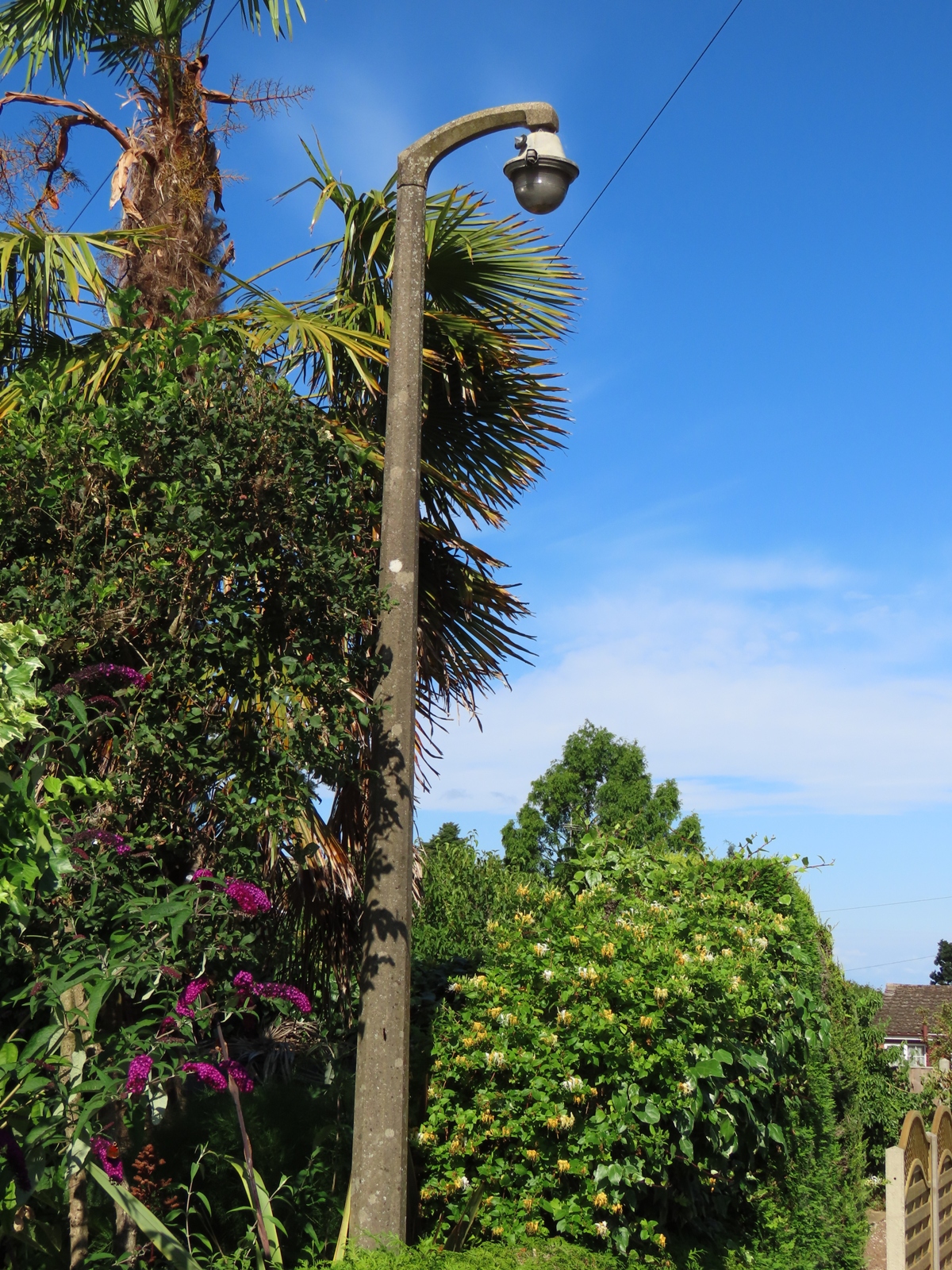 An Arc 3 bracket supports the lantern.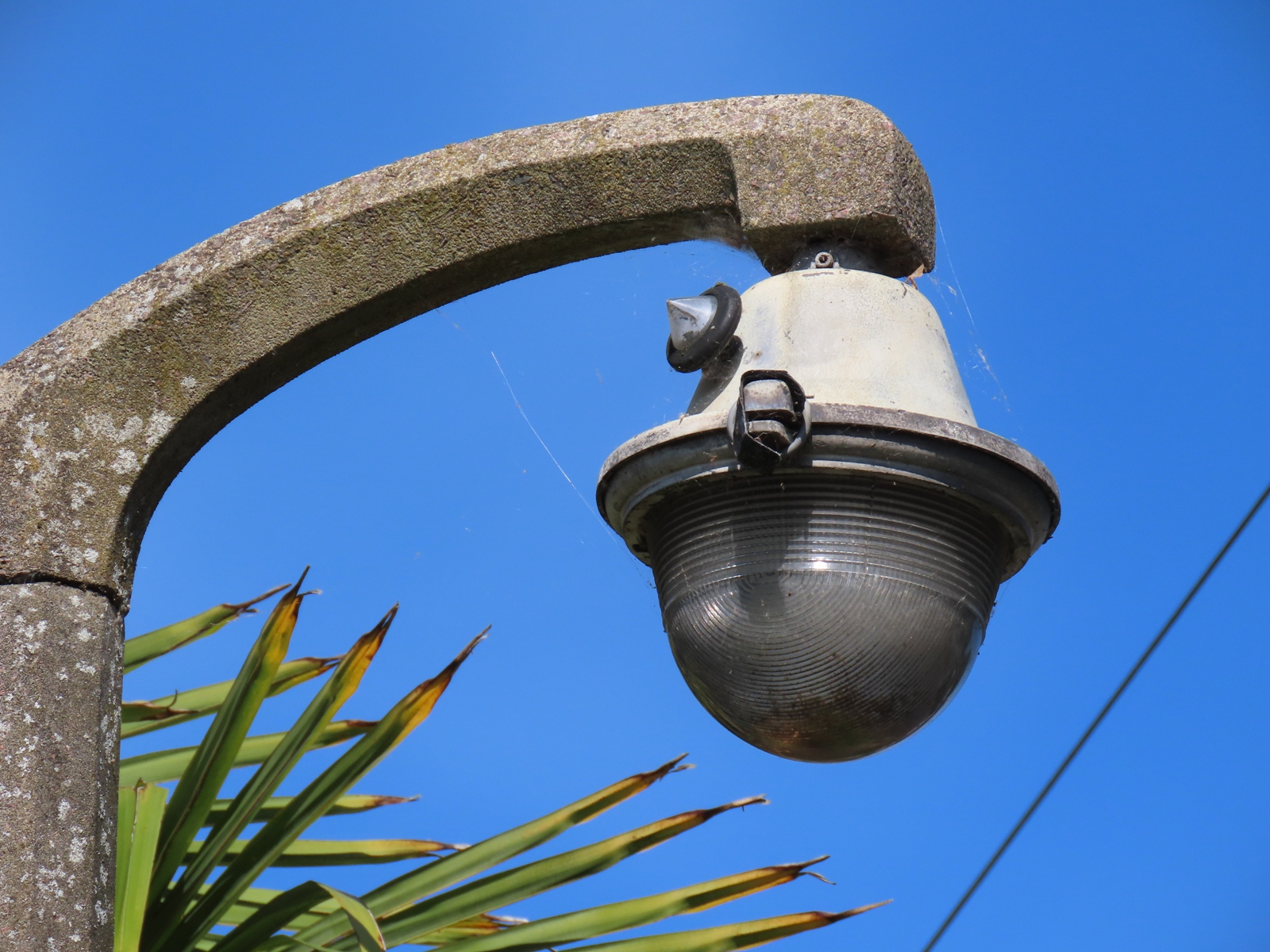 Unusually, this lantern retains its Royce Thompson P42 photocell control as a means of automatic switching - it has not had a Telensa radio node installed, as much of Suffolk's lighting stock has. I suspect that the lantern is too small to be drilled for the larger component.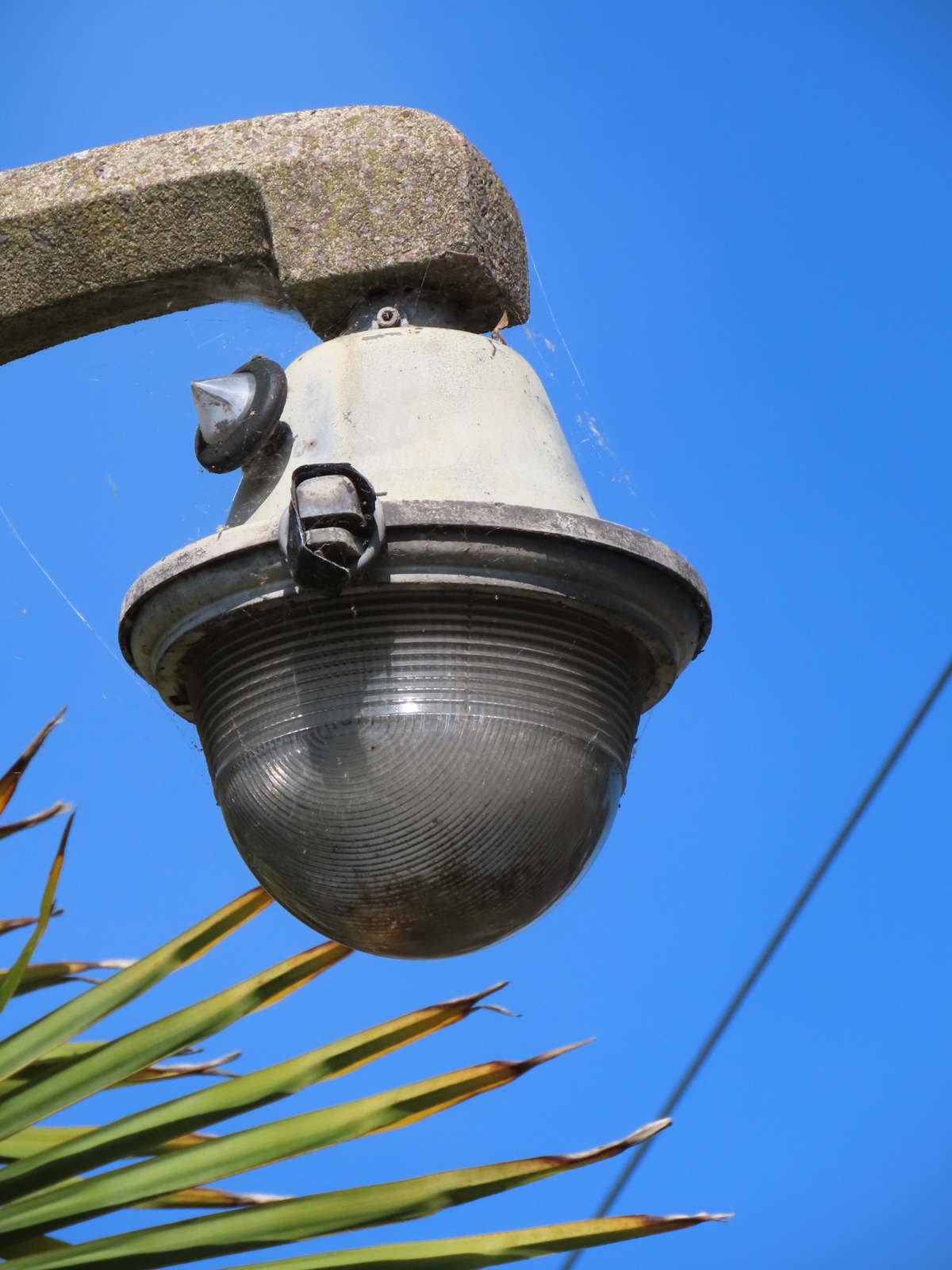 The original wing nut-based means of securing the bowl support ring to the lantern canopy has been lost through the mists of time, requiring improvisation with a twist of wire and a length of insulation tape.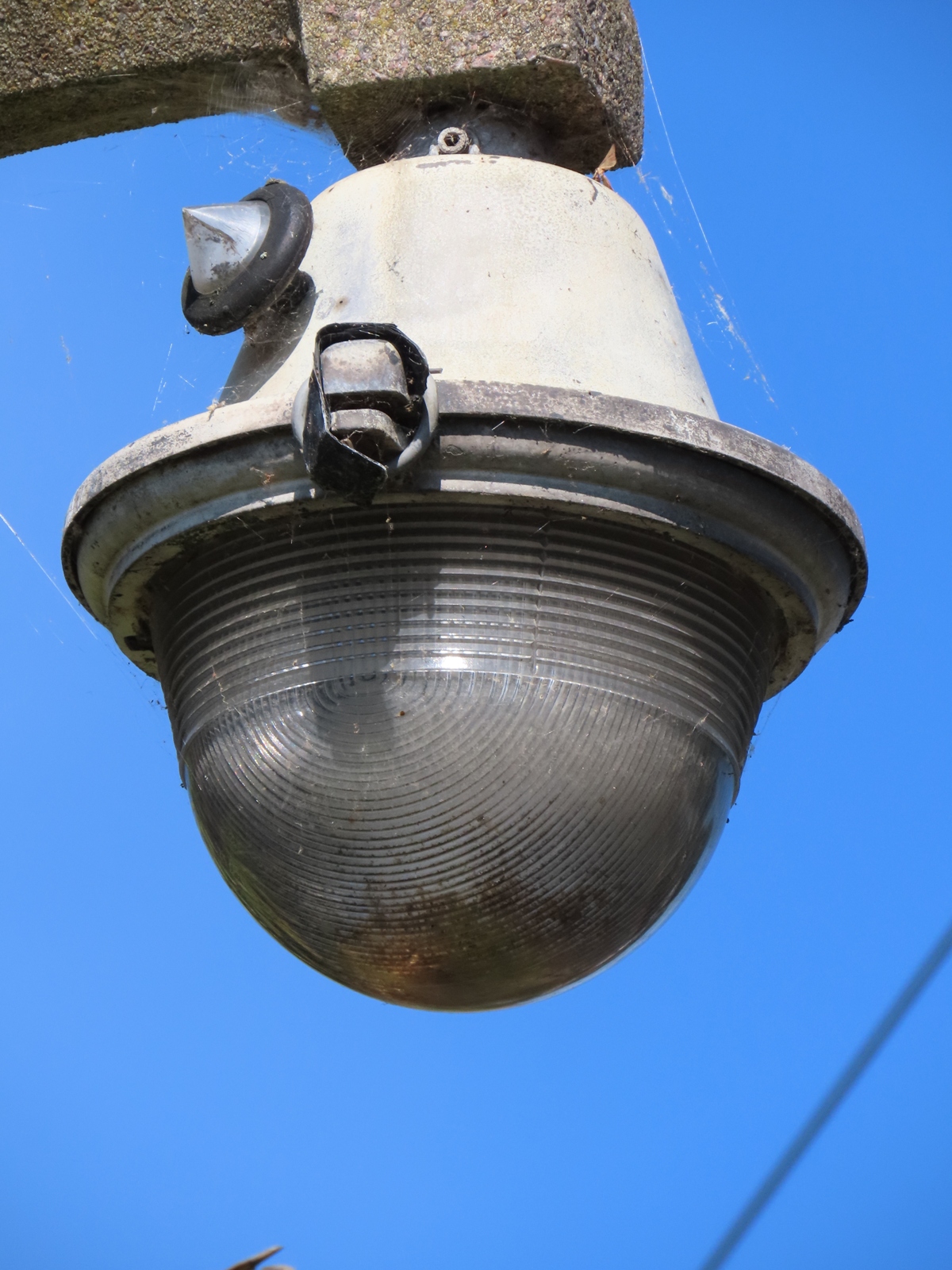 A front view of the installation.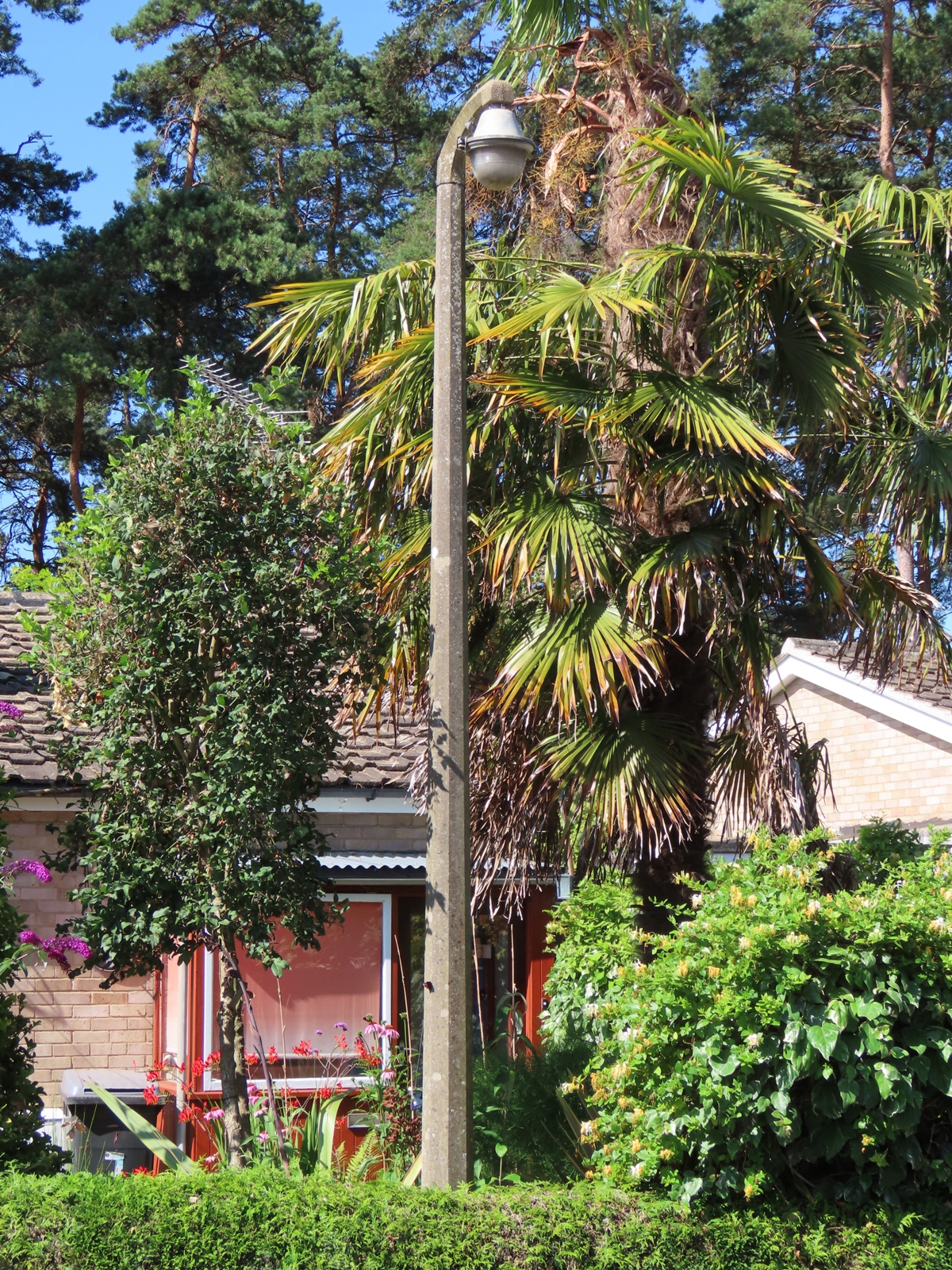 The lantern's glass refractor bowl is in perfect condition - a bit of a clean wouldn't go amiss, however!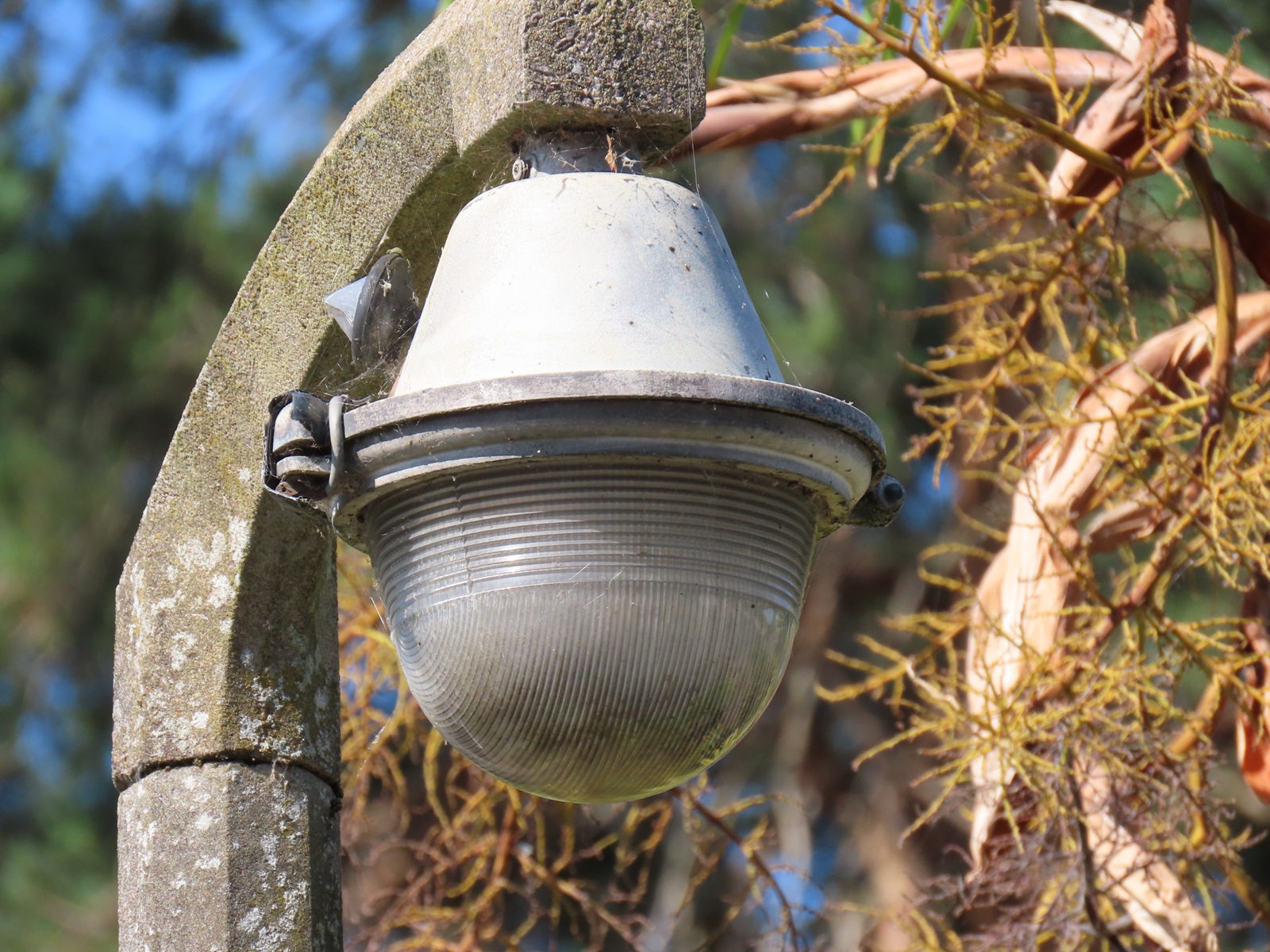 ---
CLICK HERE TO MAKE A MONETARY DONATION
© 2002 - English Street Lights Online