21JA. Princess Way, Stretton, Burton-upon-Trent, Staffordshire. Throughout the length of this road are a number of Stanton 1810 (or 2010 if metric) 10 m octagonal concrete columns supporting GEC Z9554M 135 Watt SOX lanterns. The installations remain unaltered with the passage of time, and were still in their original 1980s' condition in 2022, with none having been sleeved, and only a few having received new lanterns (in the form of Philips MA 50s of the same wattage) over the courses of their lives. Princess Way was built on the course of the former North Staffordshire Railway (later, the London, Midland and Scottish Railway, and later still, British Railways' London Midland Region) branch into Burton, which closed in the 1960s. Prior to its construction, the only road link between Burton and Stretton was via Beech Lane, where this and this Survivor can be found. With the opening of the wider Princess Way, through access for vehicles along Beech Lane was removed at the point where it crosses the Trent & Mersey Canal.
A rare view - an unspoilt line of older columns in their original condition. The oldest BT chamber that I could find along the road was dated to 1981, which gives an idea as to the age of these installations.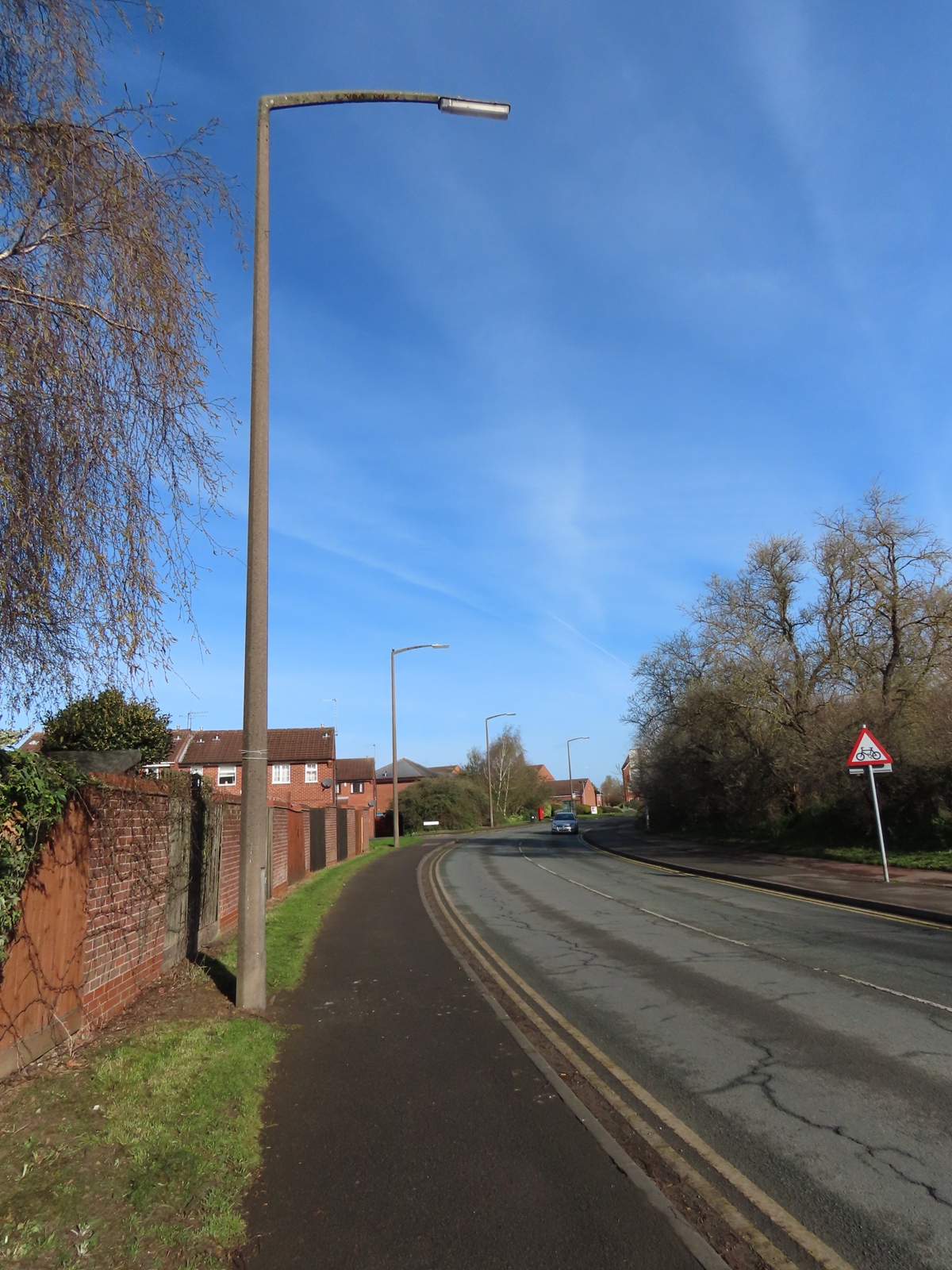 The outreach brackets are of sufficient length for the back of the lantern to be in (approximate) line with the kerb edge. Although this setup looks 'in proportion' with the Z9554M fitted, where the longer MA 50 replacements are installed, the overall outreach seems too long. Surprisingly, none of the columns show any signs of spalling at the joints between the column and bracket.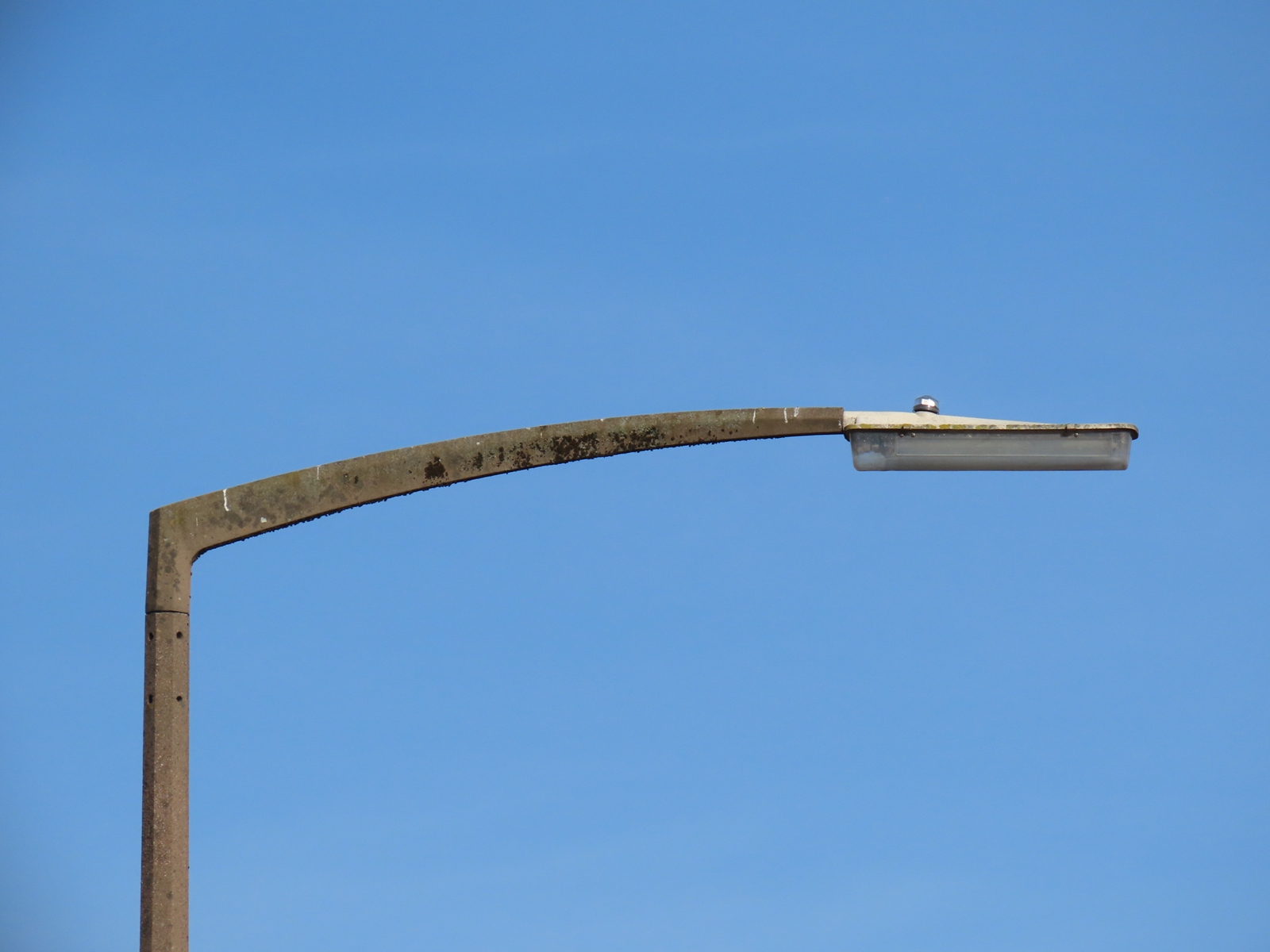 Apart from the usual degradation to the Z9554Ms' fibreglass canopies, the lanterns are in good condition, with all bowls being intact, and free of water / dirt ingress.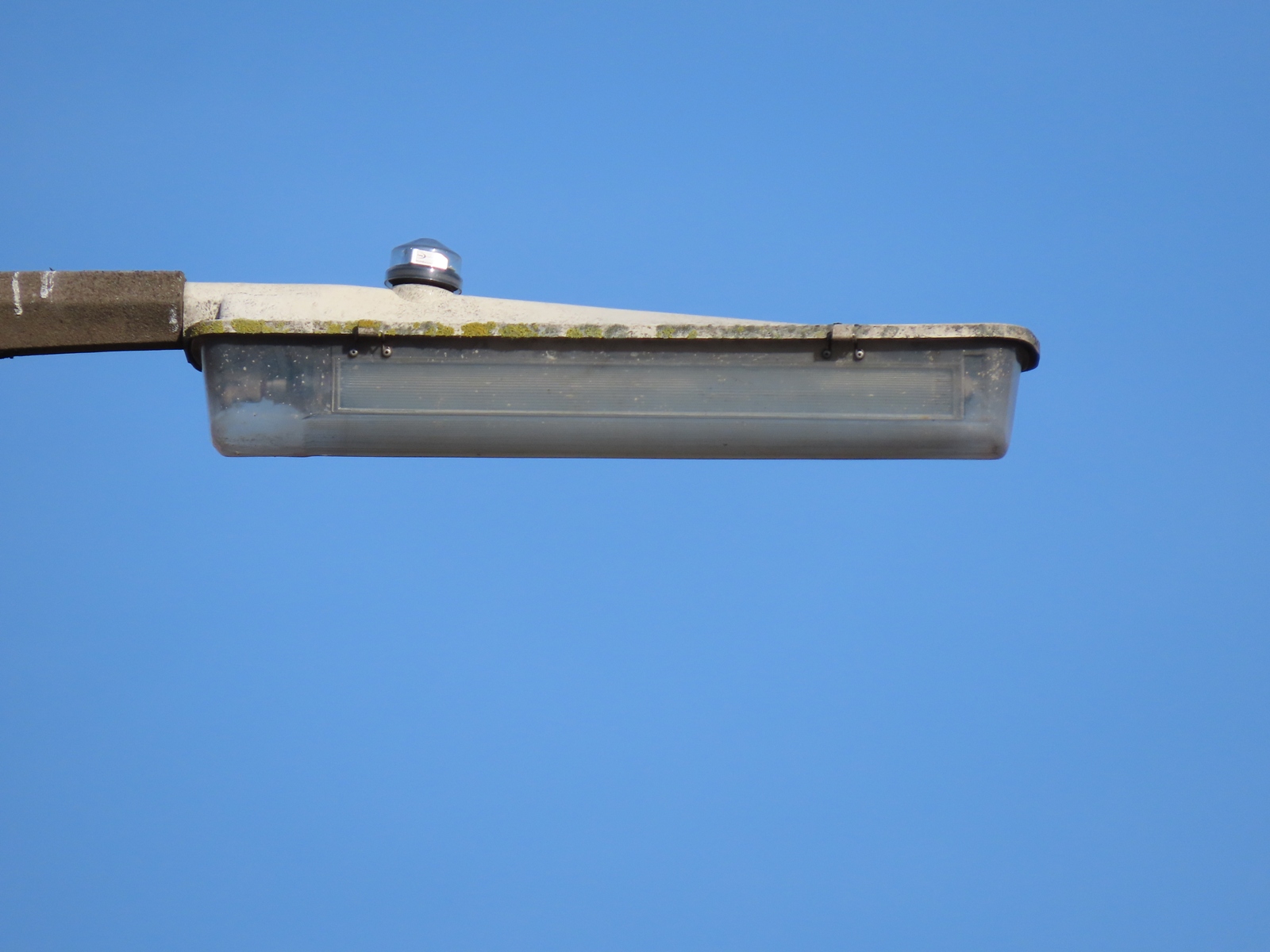 The figured cast aluminium doors all carry the Stanton and Staveley branding. As well as the cast door option, the 1810 column was offered with a sheet aluminium door instead, although these do not tend to be as sturdy, and crease more easily during an impact.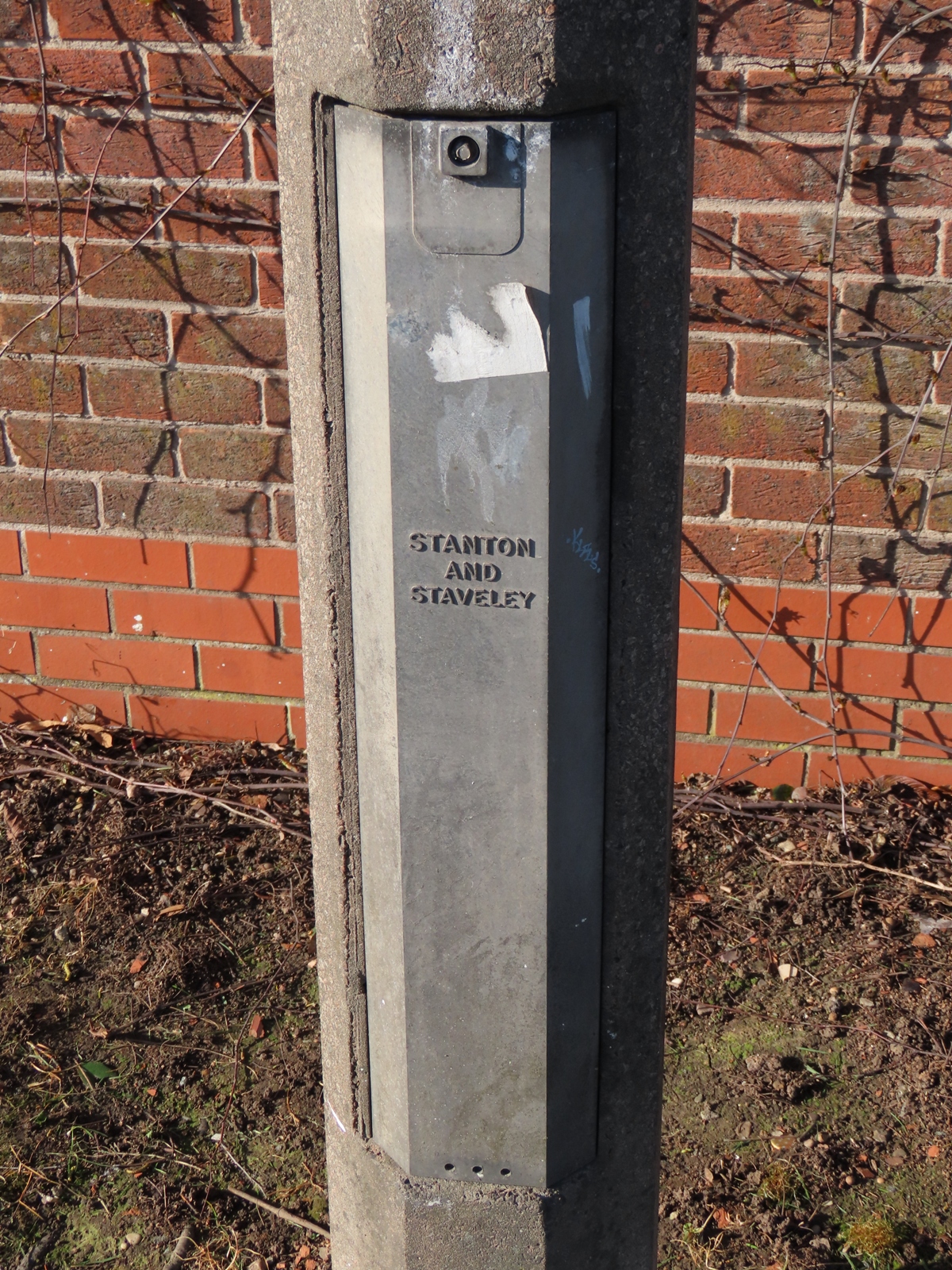 ---
CLICK HERE TO MAKE A MONETARY DONATION
© 2002 - English Street Lights Online