21JB. Off Wetmore Road, Burton-upon-Trent, Staffordshire Attached to a wall bracket at the rear of some industrial units (known as the Ryknild Trading Estate, on account that the Roman road Ryknild Street passes in front) is a derelict Thorn Alpha 9 90 Watt SOX lantern; the only one remaining at all these days, although I can remember there being additional examples attached to the front side of the building (and these were still in operation) until the early-mid 2000s, when floodlights were installed, and the old brackets taken down. This example is likely to have survived the removal thanks to possible access issues, but has also been replaced with a floodlight installed below it.
The wall bracket (along with its replacement floodlight) is situated on the central of three similar apexes.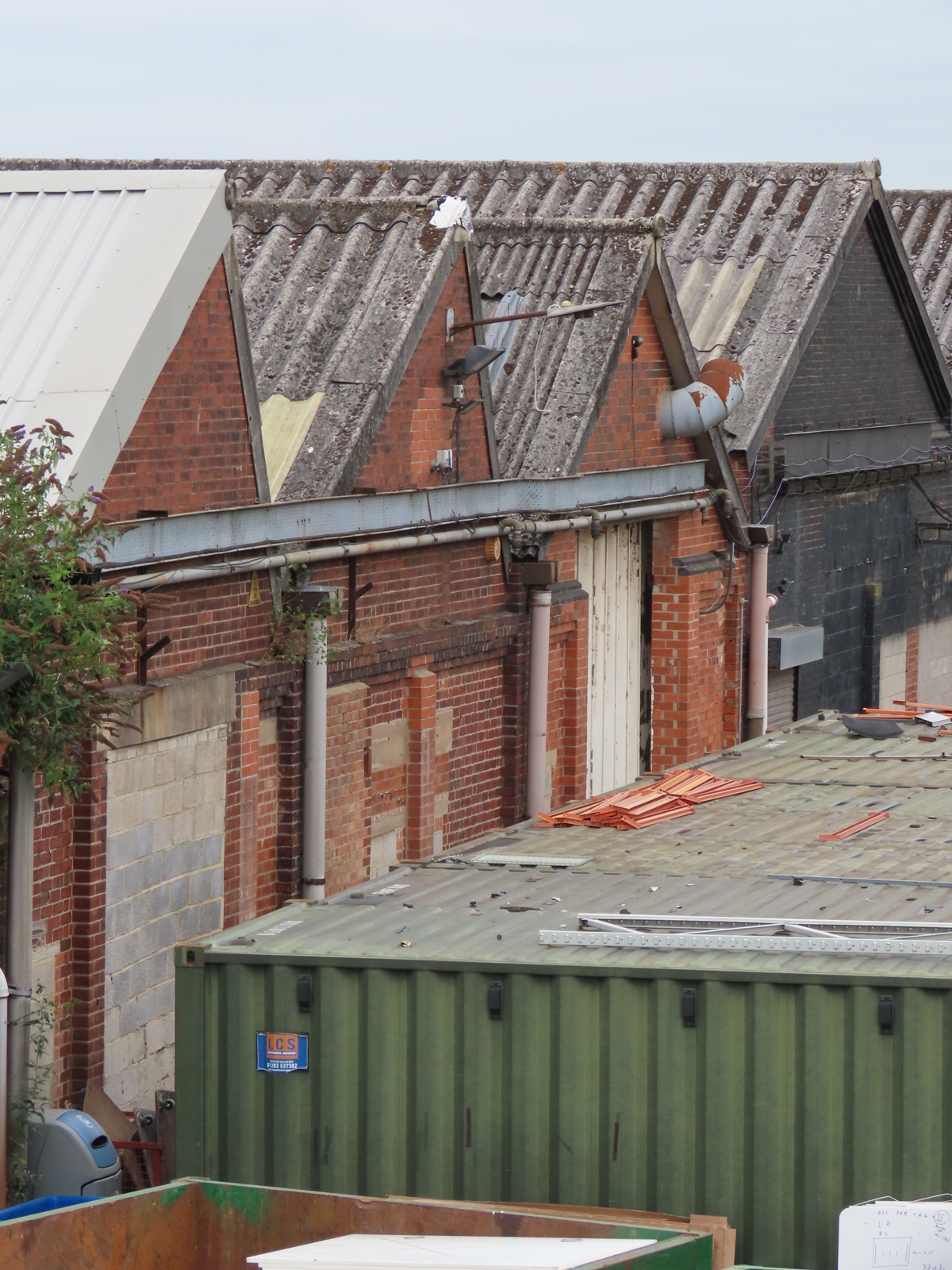 Zooming in reveals that this is an older gear-in-head type, with a chunky G53232.4 ballast installed. The bowl is long gone, but would have been the deeper type on account of the sizeable gear having to be accommodated too. A Zodion SS4 photocell remains fitted to the lantern's canopy. Humorously, beneath the discharge floodlight is a smaller LED floodlight with a miniature photocell control situated above it...there is still a bit of wall left beneath this when the LED floodlight fails, for another light fitting to be installed, as seems to be the policy here!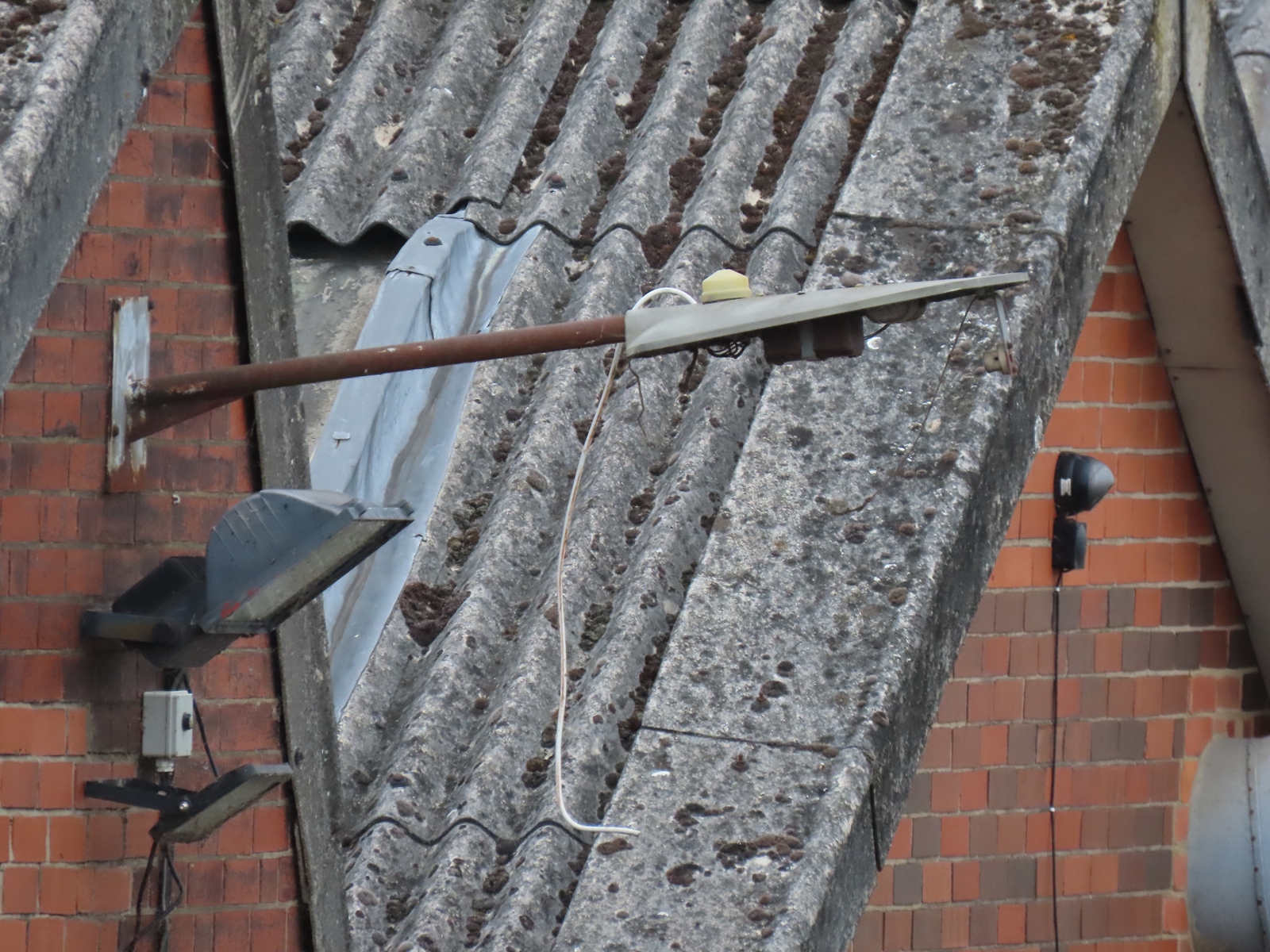 ---
CLICK HERE TO MAKE A MONETARY DONATION
© 2002 - English Street Lights Online