WRTL 2822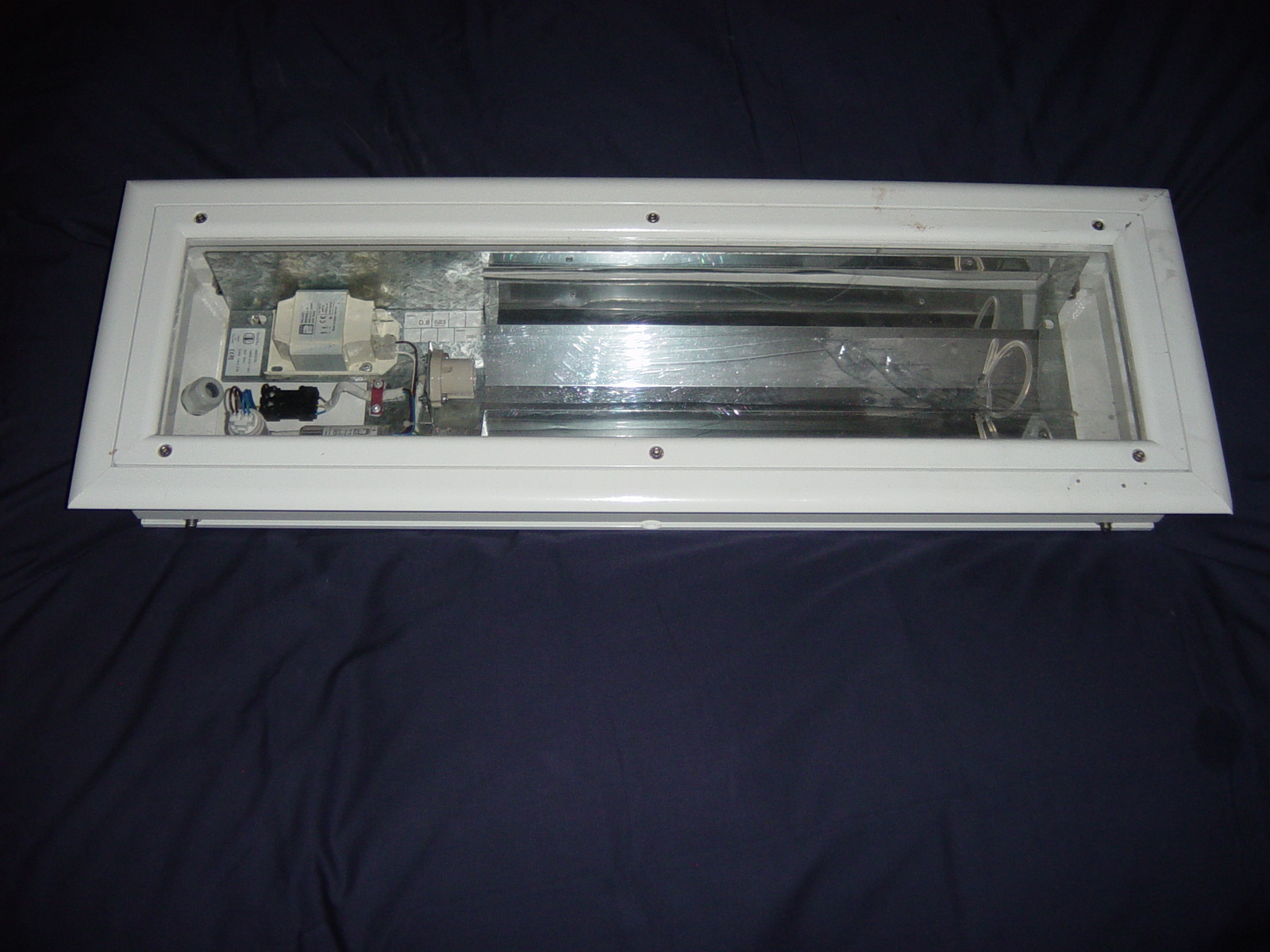 This fitting is a very simple construction - it is basically a clear-topped box with a 90 W SOX gear set positioned inside.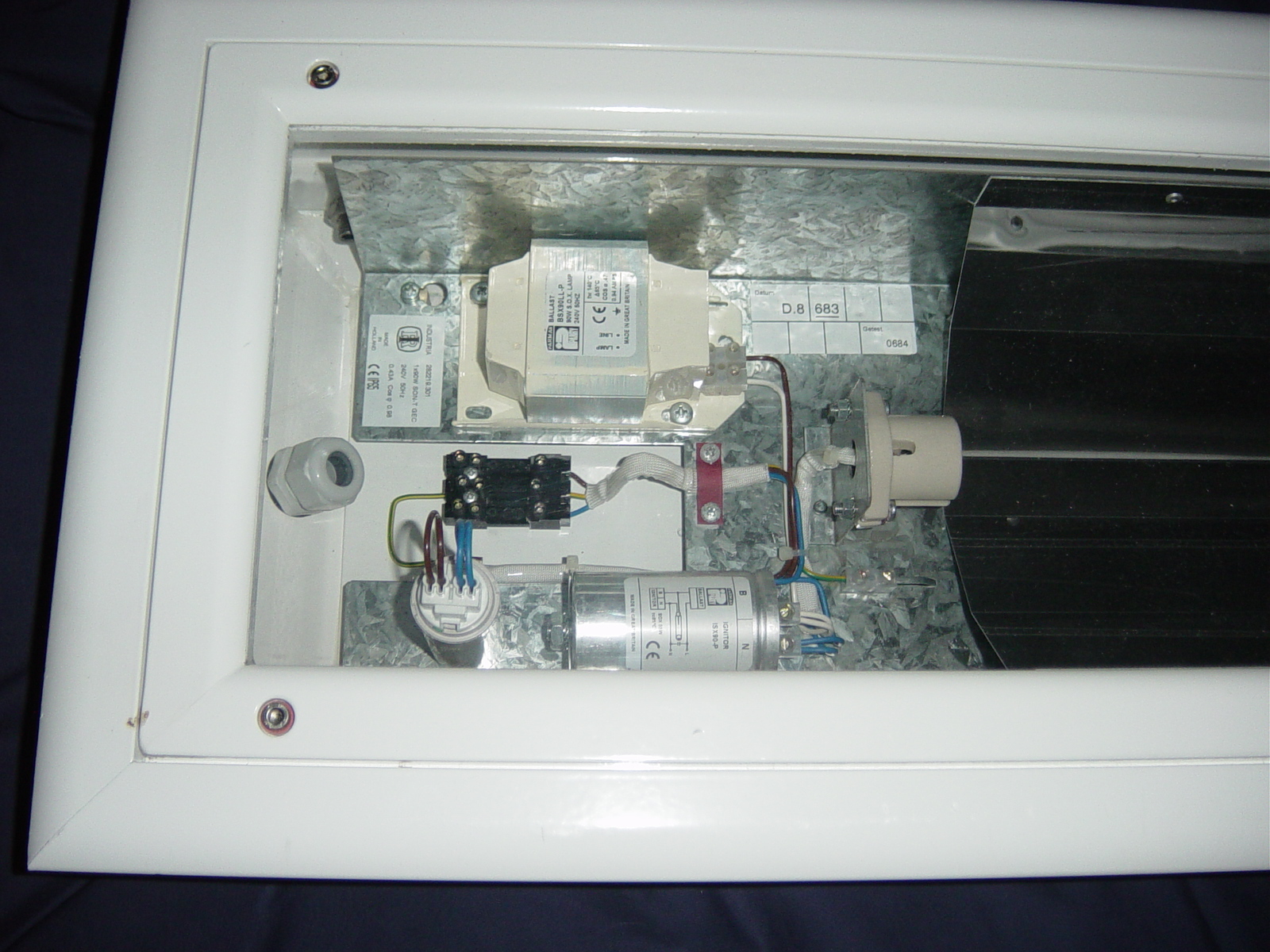 Unlike the Bergo 38SP, the 2822's front panel is held in place with regular allen screws - although they are still recessed. The gear is made by Parmar and is wired very neatly.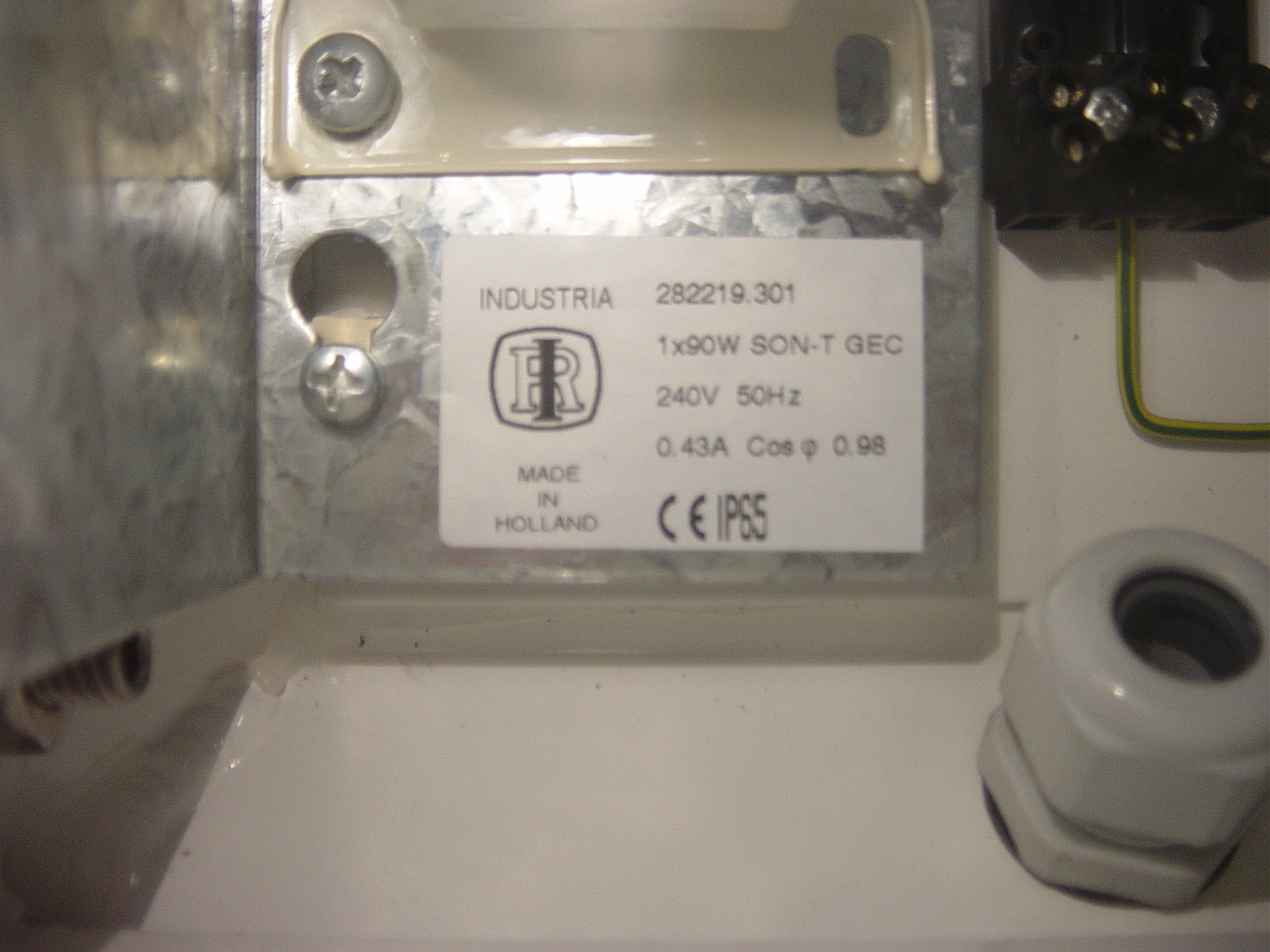 The prize of a quantity of air goes to first person to spot a very obvious mistake with the fitting's label - think about the type of lamp it is meant to use!
---
The fitting was powered up on Saturday, 10th June 2006. The sides of the reflector were angled to allow both sides of the arc tube to be visible - therefore maximising light output.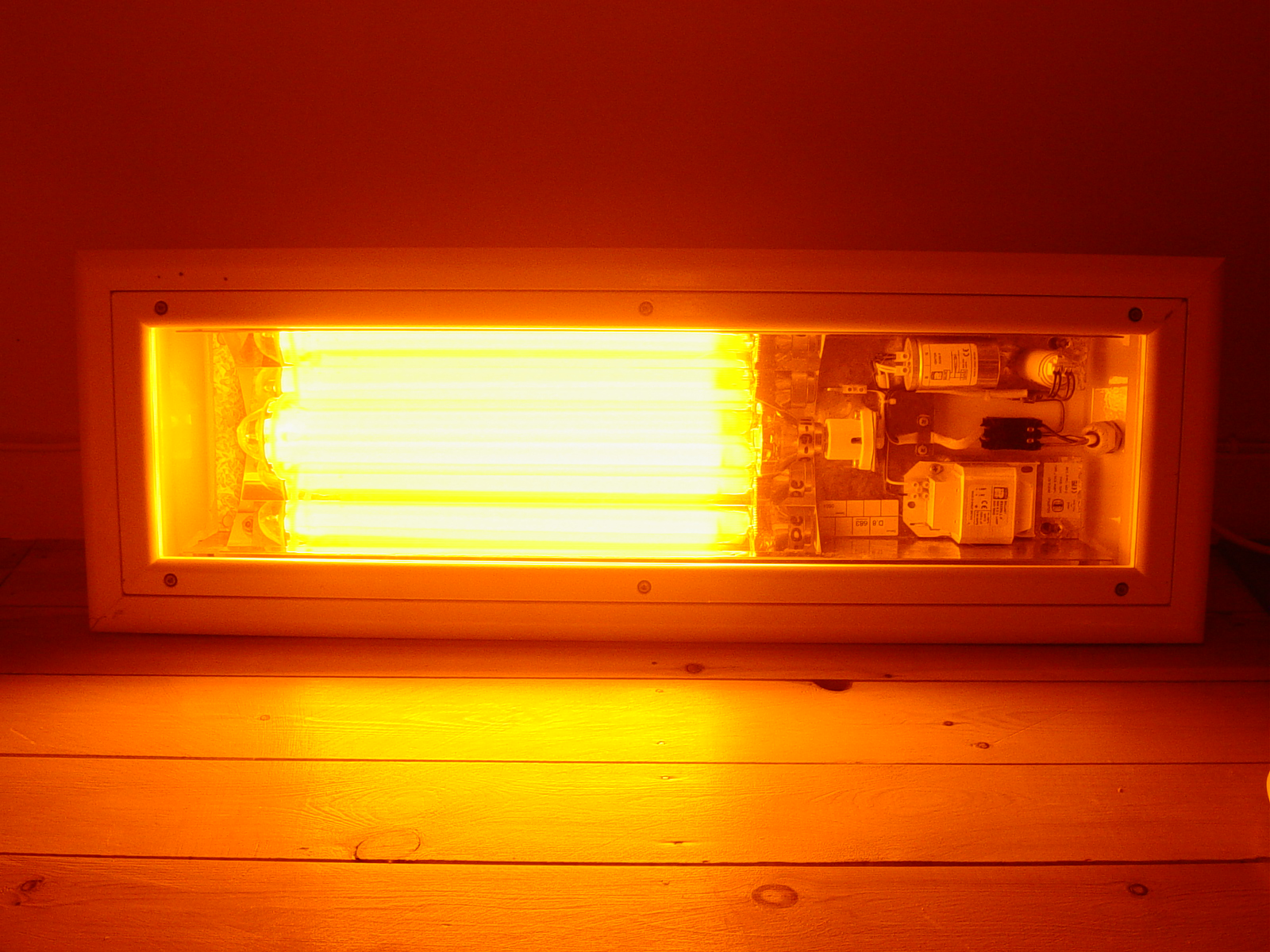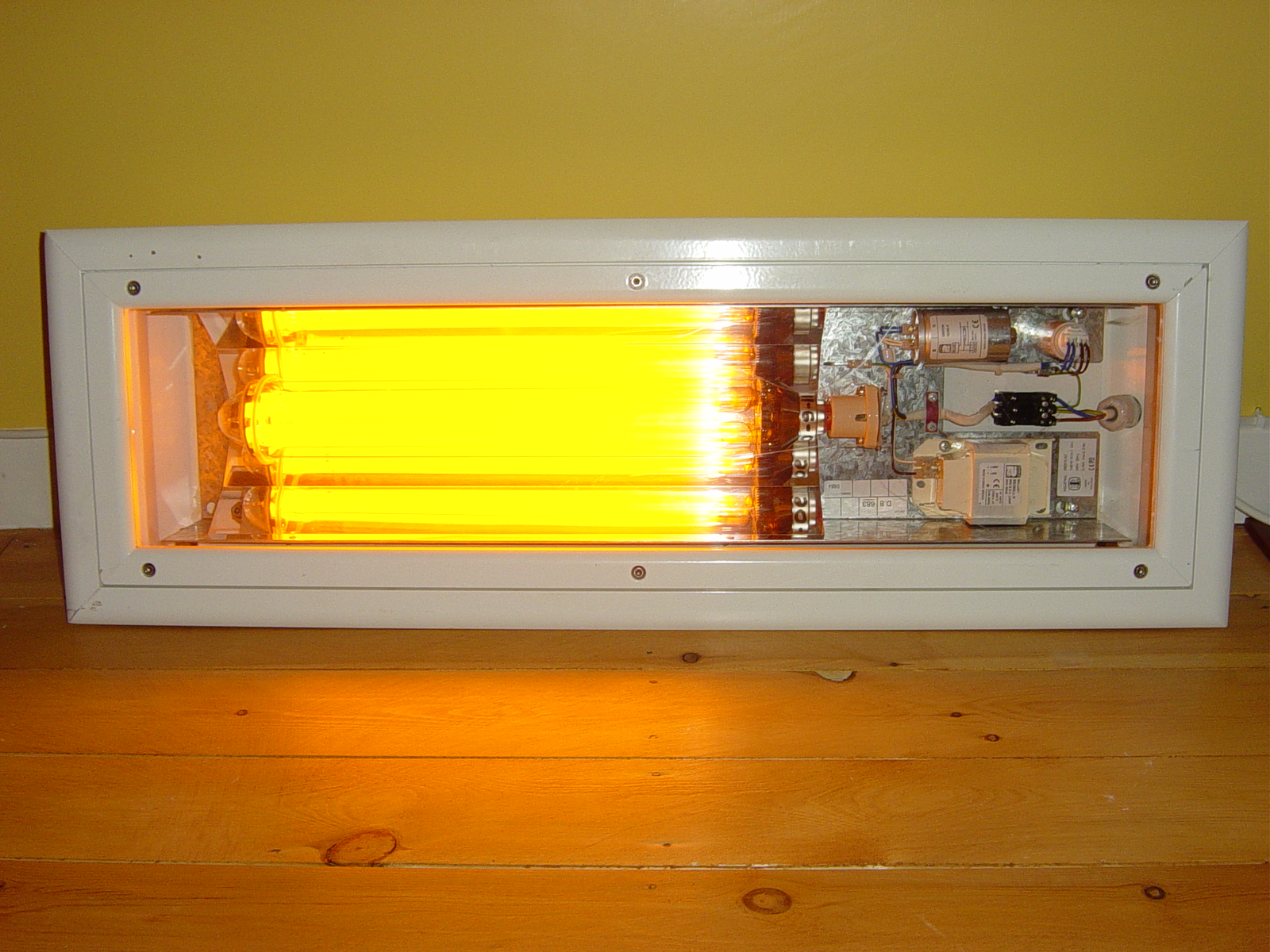 Lamp warm-up videos:
---
BACK TO SUBWAY AND TUNNEL LIGHTS PAGE
CLICK HERE TO MAKE A MONETARY DONATION
© 2002 - English Street Lights Online