33C. Nottinghamshire County Hall, Loughborough Road, West Bridgford, Nottingham. Located within the grounds of Nottinghamshire County Council's head office is an ELECO Silverline 15 ft (5 m) aluminium lighting column with an HW-1226-3 short outreach bracket supporting a Silver Ray Junior HW-918 / 922 lantern. Designed for 80 - 125 Watt MBF lamps, this 1960s' installation appears to be the sole Survivor, assuming that further examples were installed on the roadways in the past.
The installation is located near to the car park exit, with the famous Trent Bridge cricket ground visible in the background.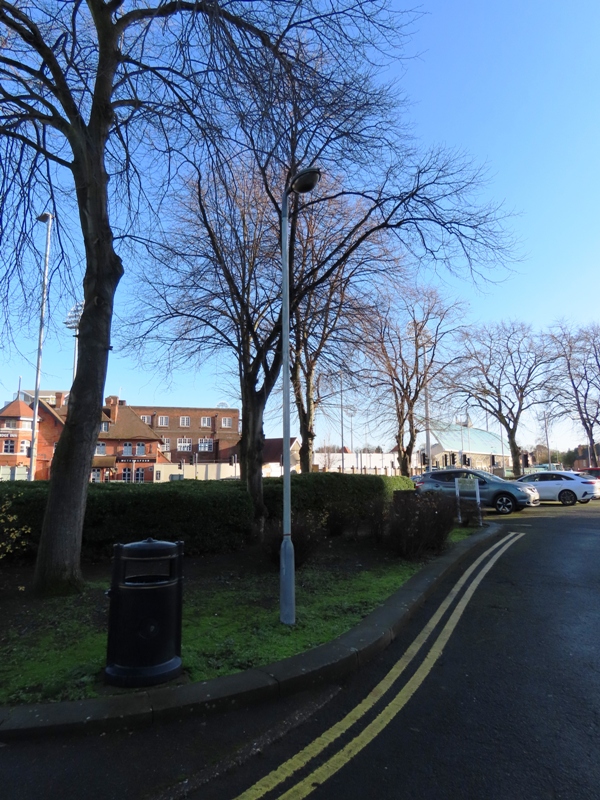 The lantern features the same type of glass refractor bowl as is fitted to my own HW-918 / 922 lantern (the 918 being catalogued as the version with a Perspex bowl; the 922 being the glass bowl type; however, my own lantern has '918' cast into the canopy, and always had a glass bowl!), although the clip on this example has worked loose, allowing dirt to gather inside the bowl.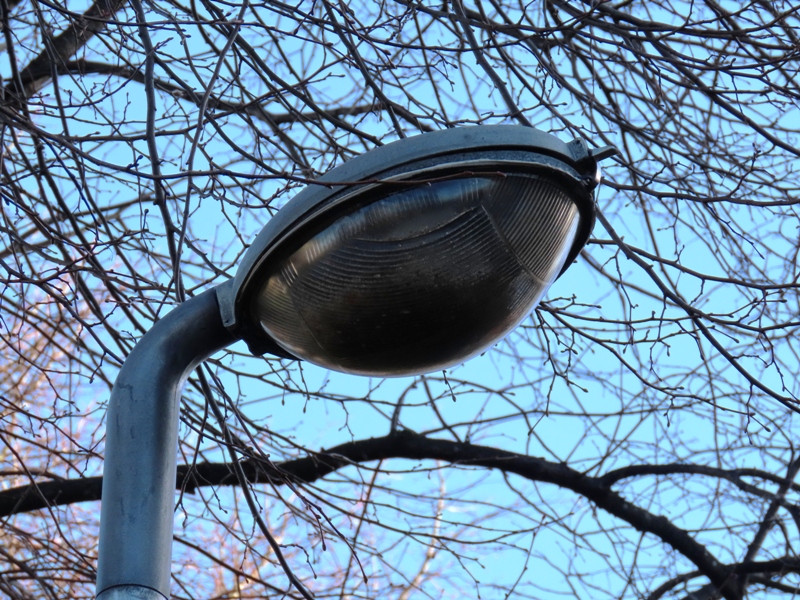 The actual Trent Bridge is visible when the column is viewed from the other side.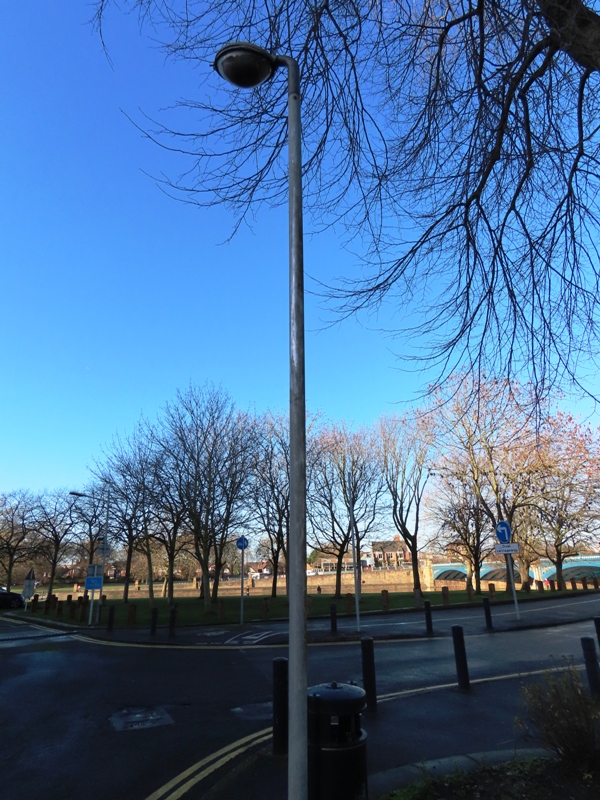 Despite the column's aluminium construction, and accompanying sales blurbs mentioning that there was no steel to go rusty, the bracket is secured with mild steel screws, which, amazingly, have rusted over the years!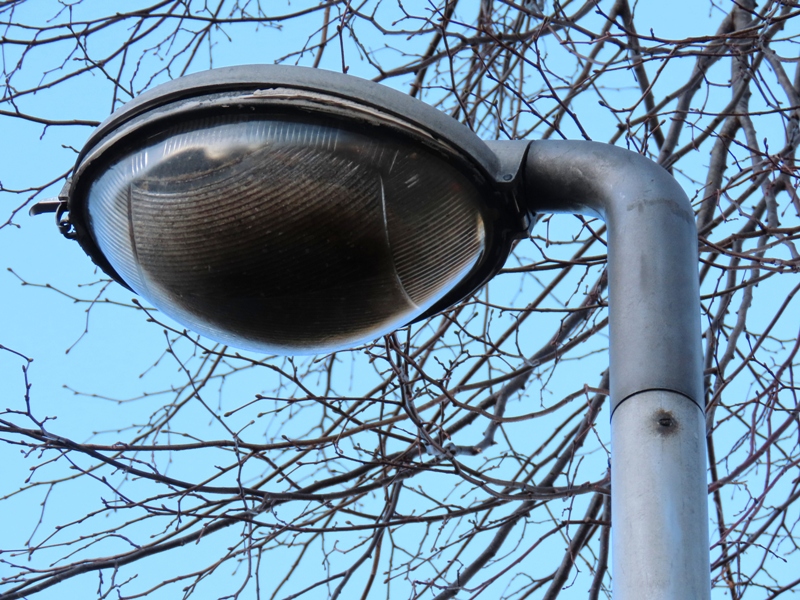 The ELECO logo is cast into the column's flush-fitting inspection door.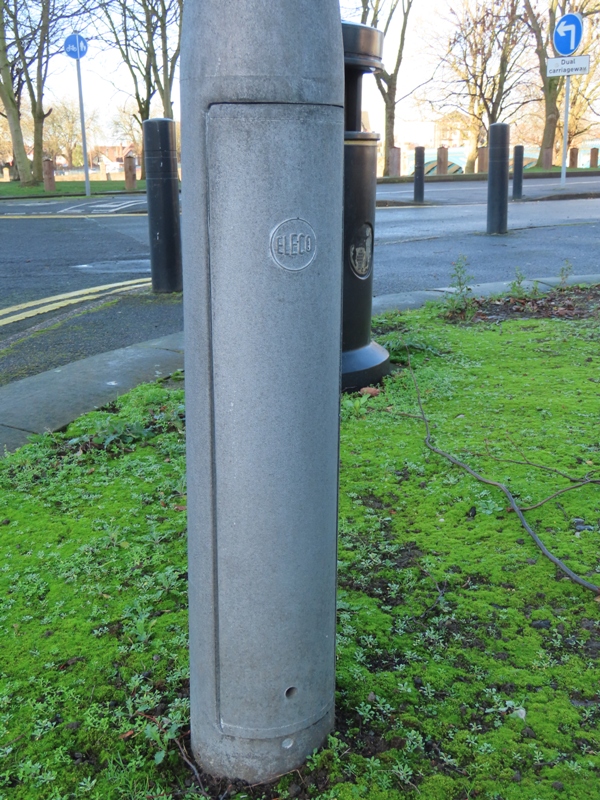 Coincidentally, an ELECO lantern is situated in the grounds of Derbyshire's County Hall too - an HW-727 fluorescent lantern. Click here for information.
---
CLICK HERE TO MAKE A MONETARY DONATION
© 2002 - English Street Lights Online