50C. Stapleford Lane, Toton, Nottinghamshire With thanks to Dwight to informing me of this Survivor. Located adjacent the crossroads of Banks Road and Swiney Way is a Stanton 1810 10 m octagonal column supporting an early remotely-geared Philips MA 50 135 Watt SOX lantern. The column is on considerably borrowed time, as a new 8 m tubular steel column supporting a Holophane V-Max LED lantern stands alongside, with an excavation around both columns revealing that the electricity supply has been transferred to the new column, and the base of the Stanton column having been stripped of all components, even its backboard!
Remarkably, the outgoing column spent its entire life in 'original' condition, with the bracket having not been replaced with a metal sleeve, as occurred with many other concrete columns.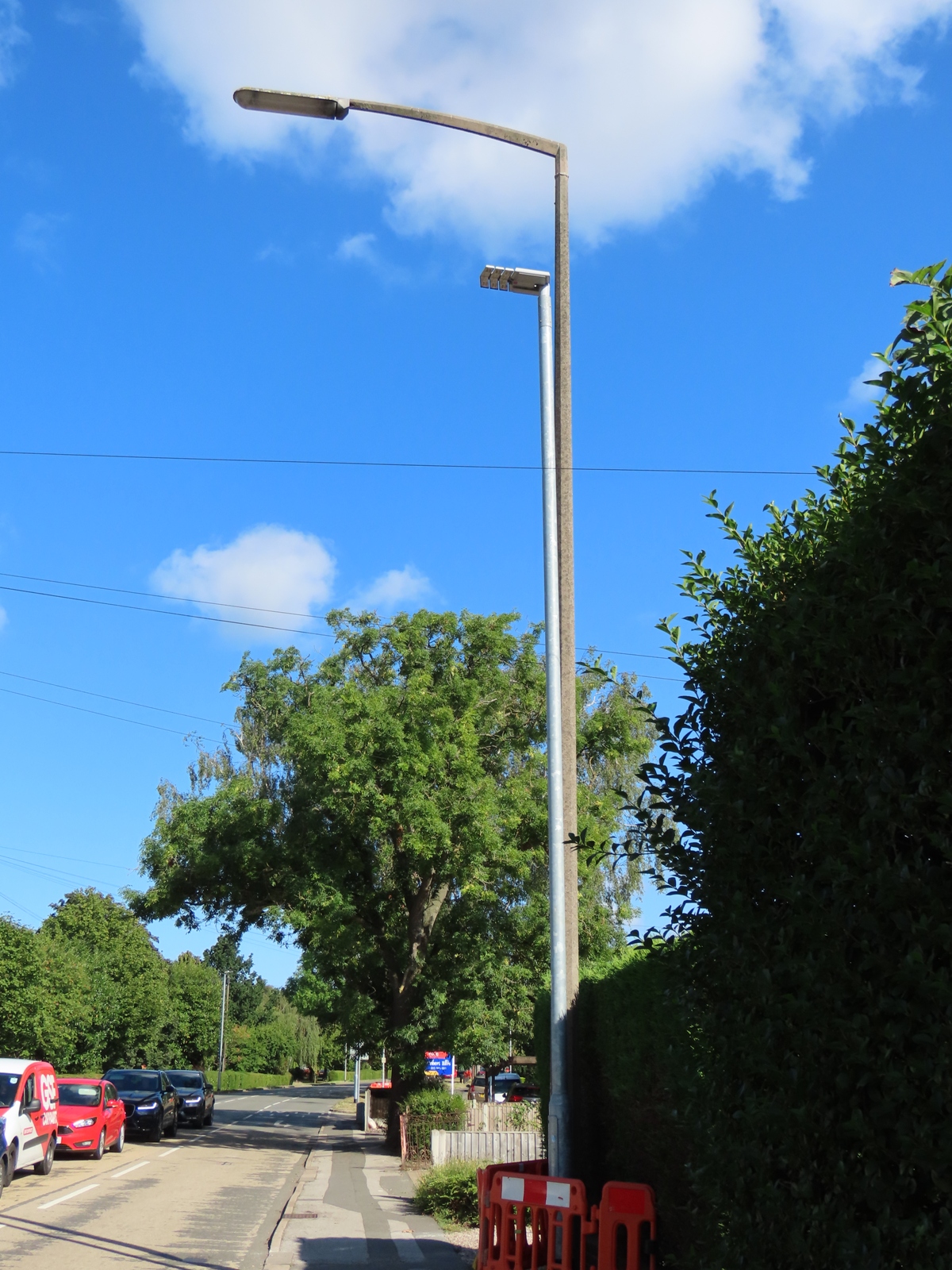 The old and new installations are considerably different in appearance, with the MA 50 being fitted a long outreach bracket, whereas the V-Max is installed post-top. Unusually, a large quantity of sealing putty has been applied between the bracket and column, ensuring that no spalling could occur around the join. Only a small portion of concrete has broken away from the lantern end of the bracket.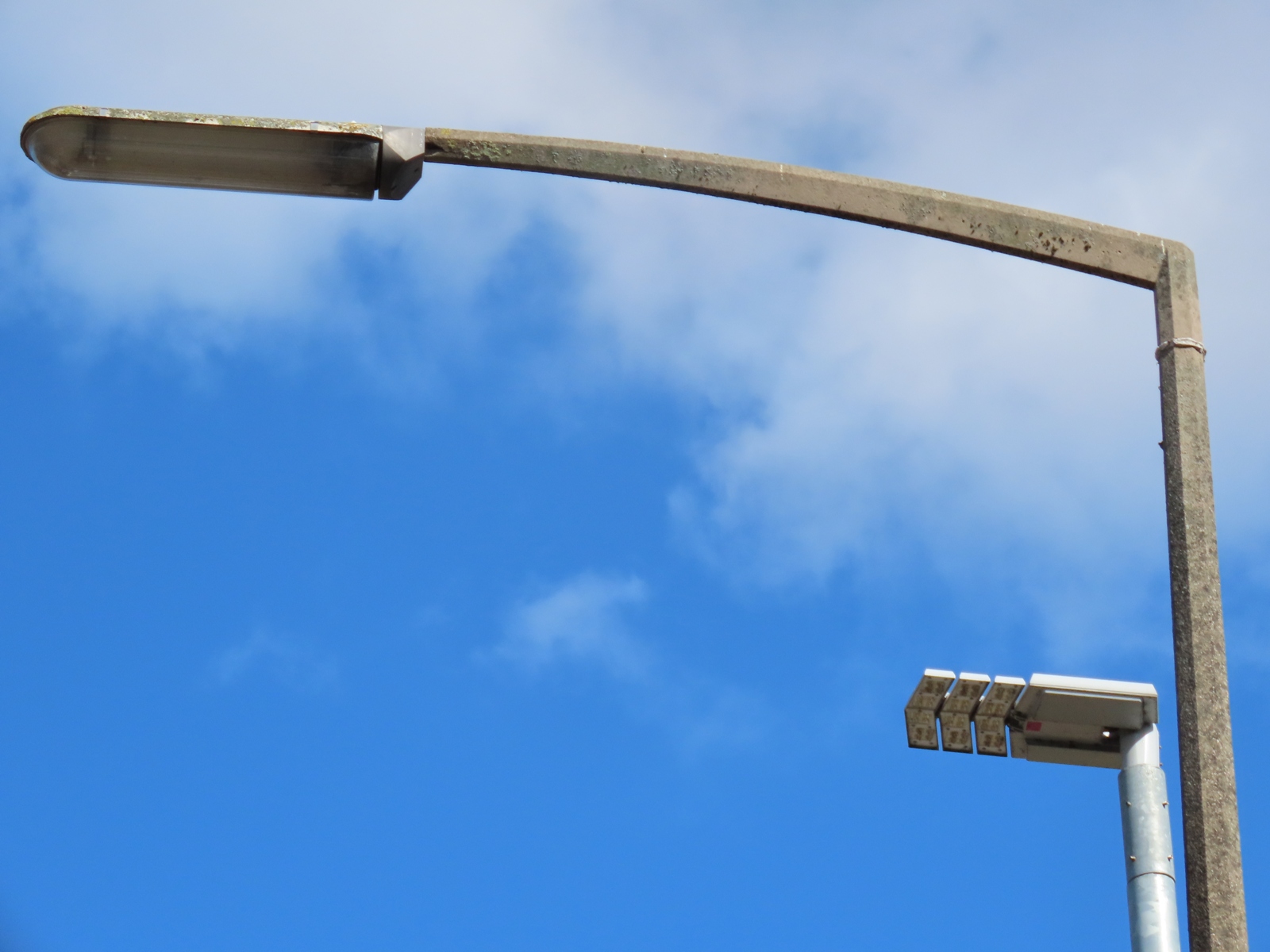 From this angle, the new lantern appears to have been installed directly below the old bracket.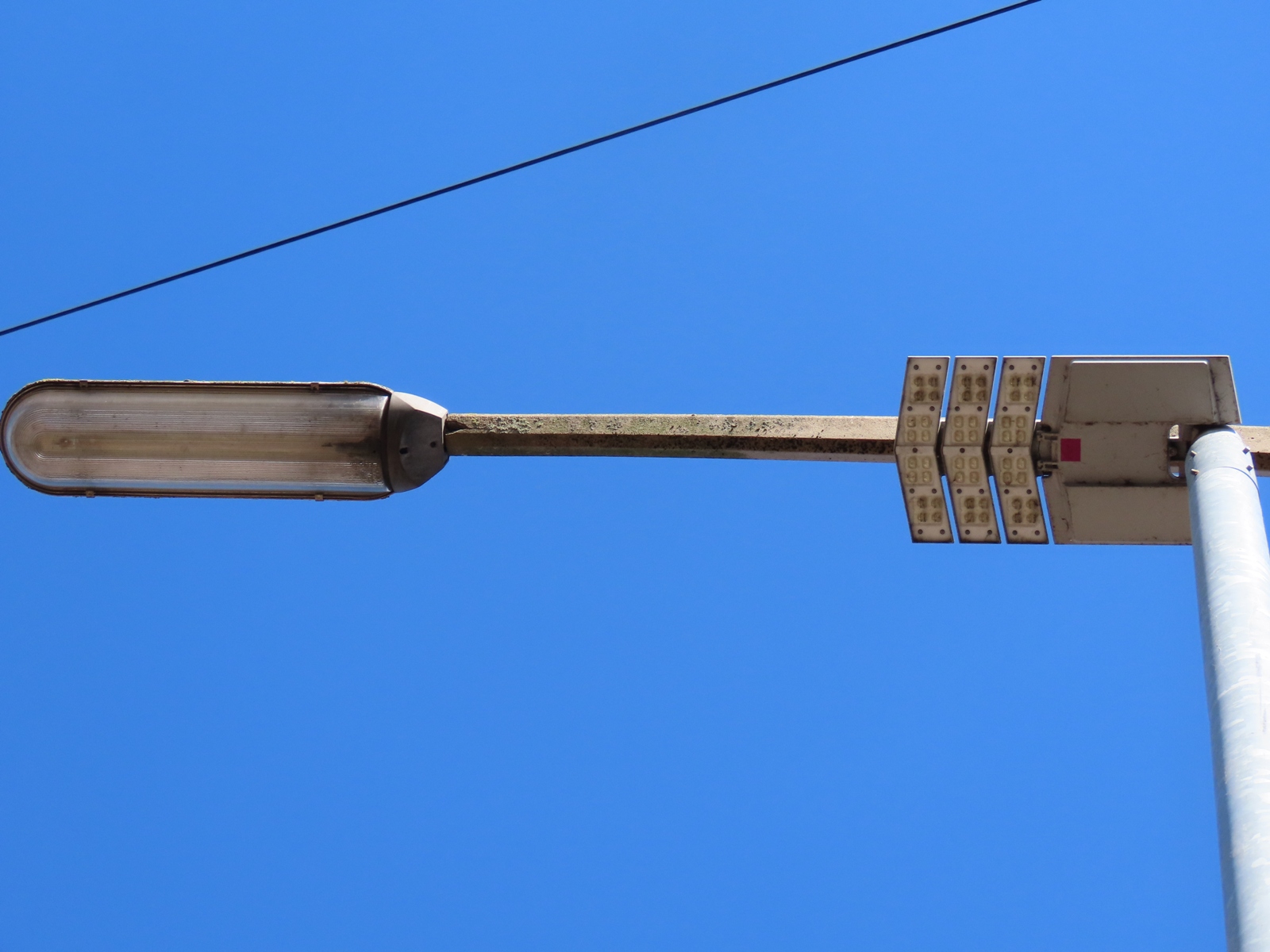 These variants of the MA range feature a small figured aluminium section between the canopy and bracket, which matches the contours of the canopy and bowl. Later versions saw this replaced with a more substantial casting.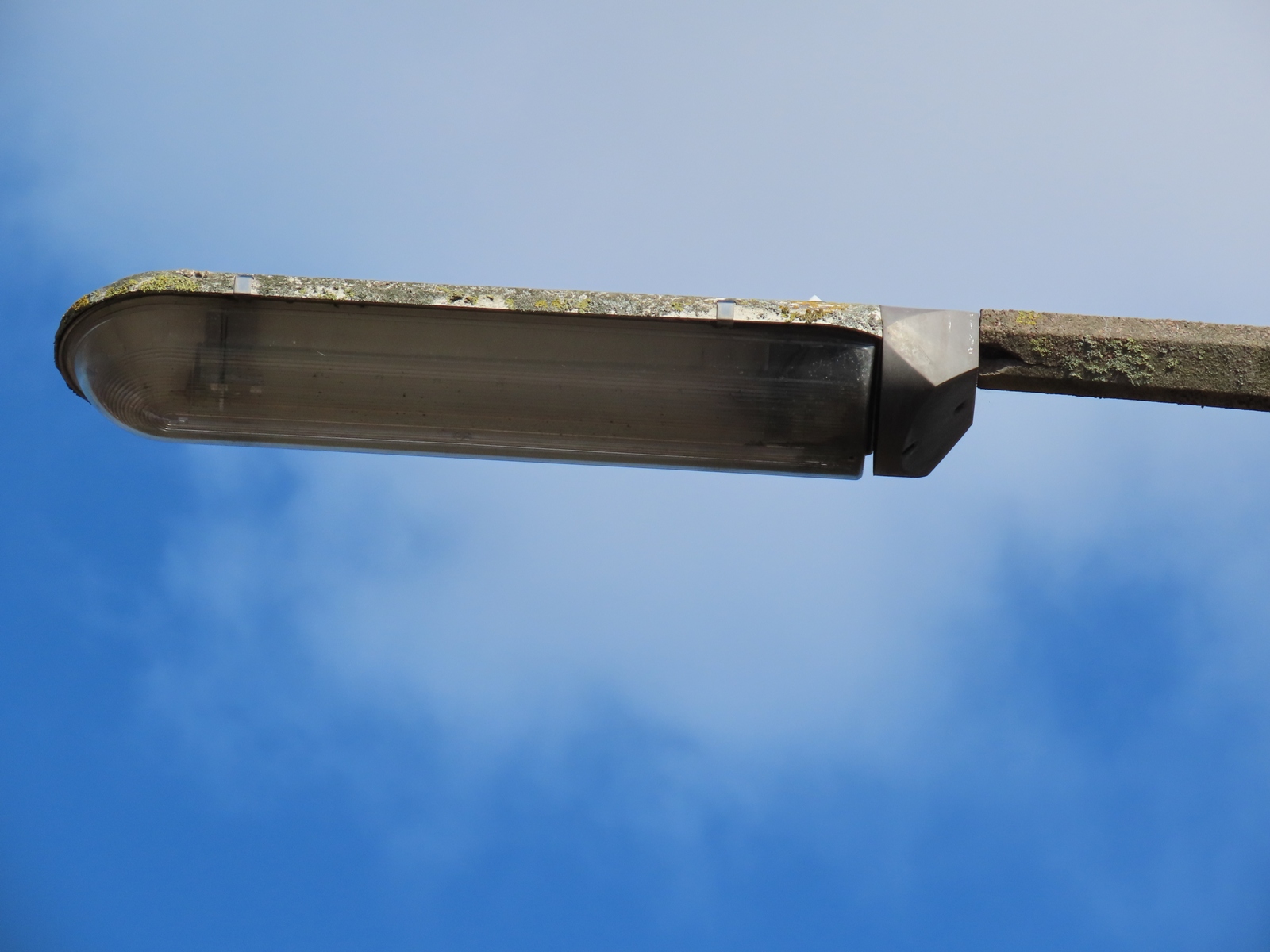 The door aperture is noticeably lower on the old column than it is on the replacement.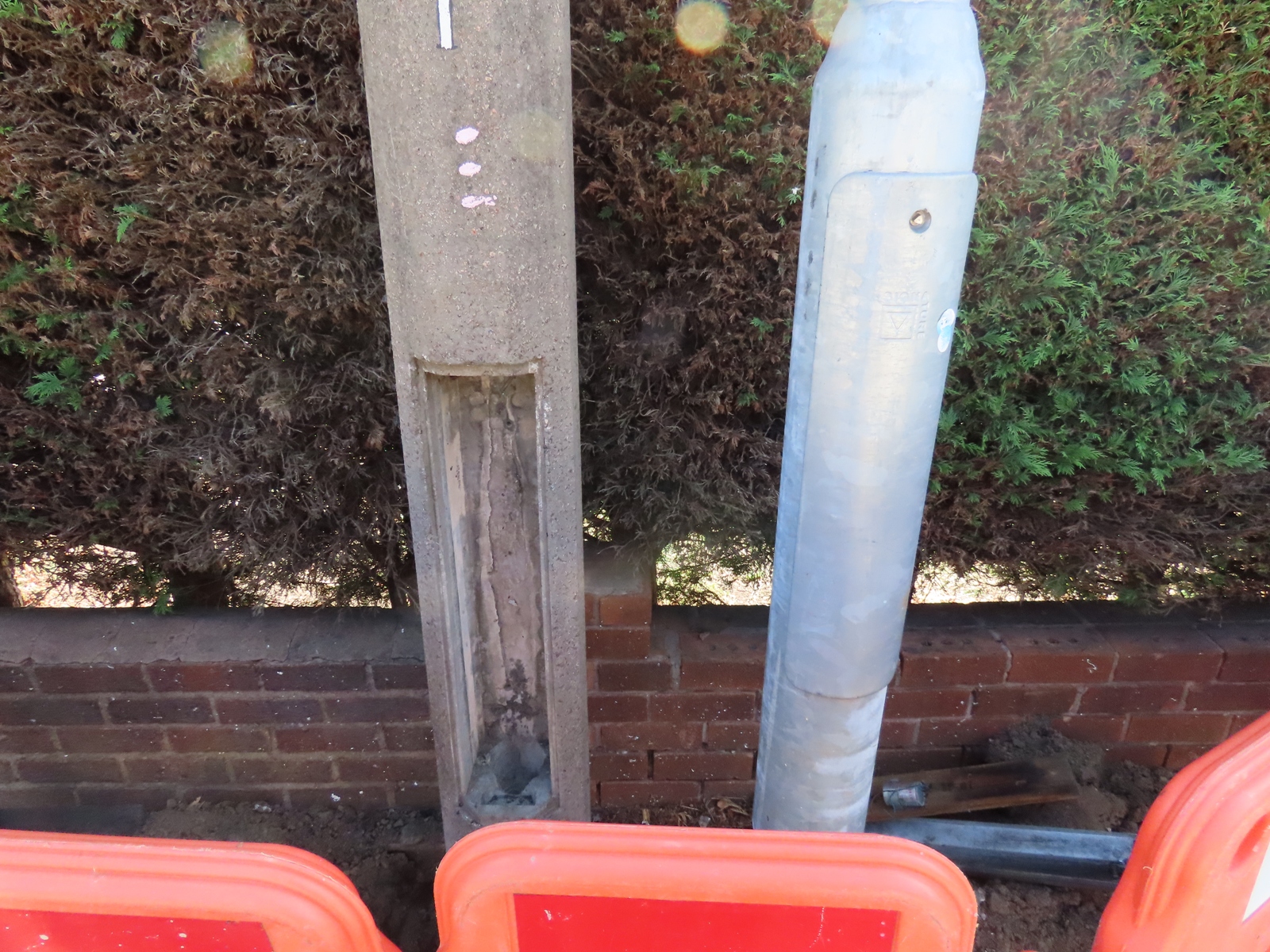 Located in the excavation in front of the old column is the exposed Electricity Company's service cable, with a weatherproof joint linking the existing cable to a new piece of cable that reaches the new column position.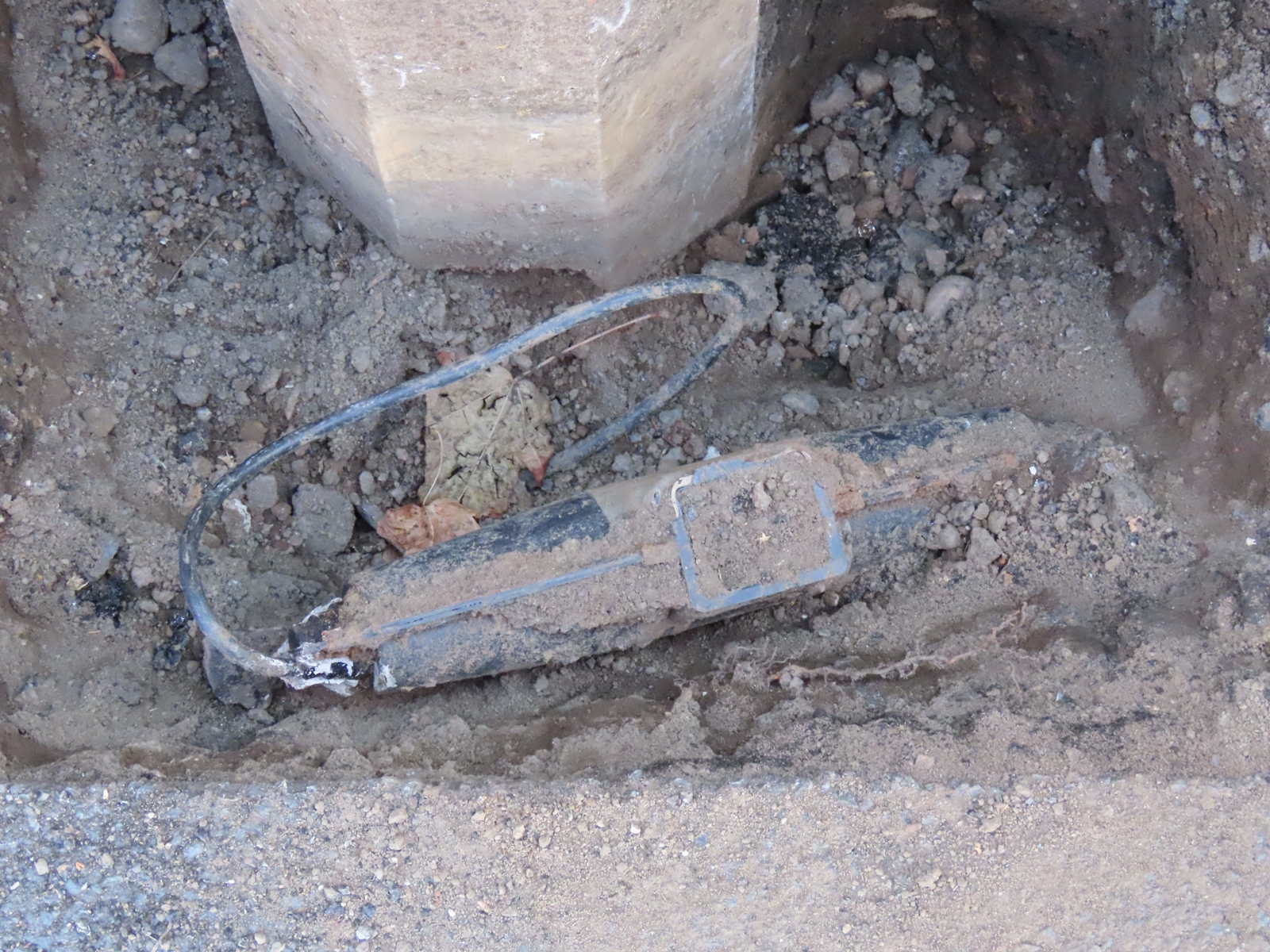 The Stanton column's door and backboard were discarded nearby, with the ballast having been removed from the latter already; its imprint having been left as a witness mark on the wood. The cut-out and photocell connector have been removed too.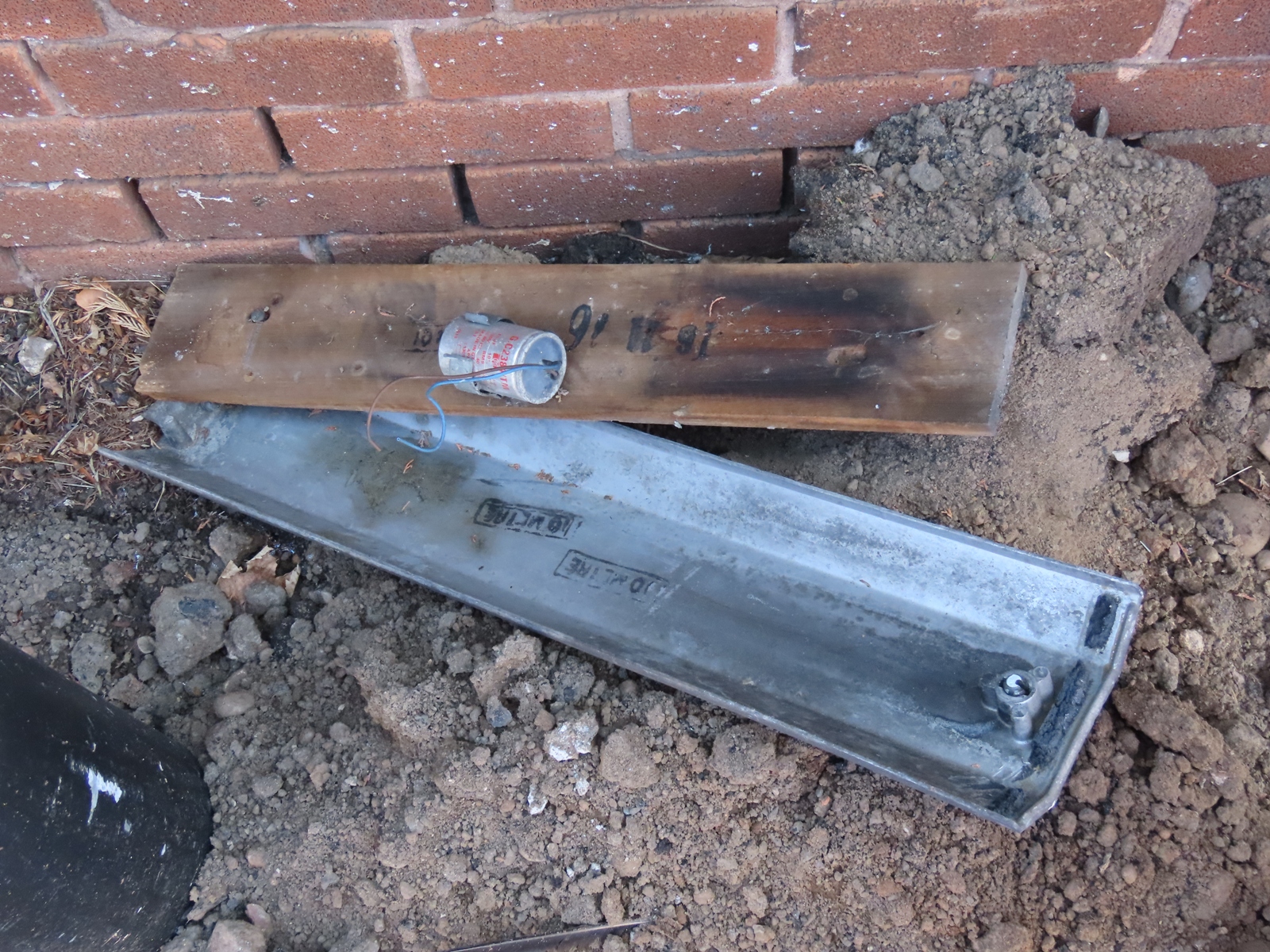 Thanks to Stanton date-stamping their backboards during manufacture, we can discern that this particular column was made on the 16th November 1976, which would tally with the style of the MA 50 fitted.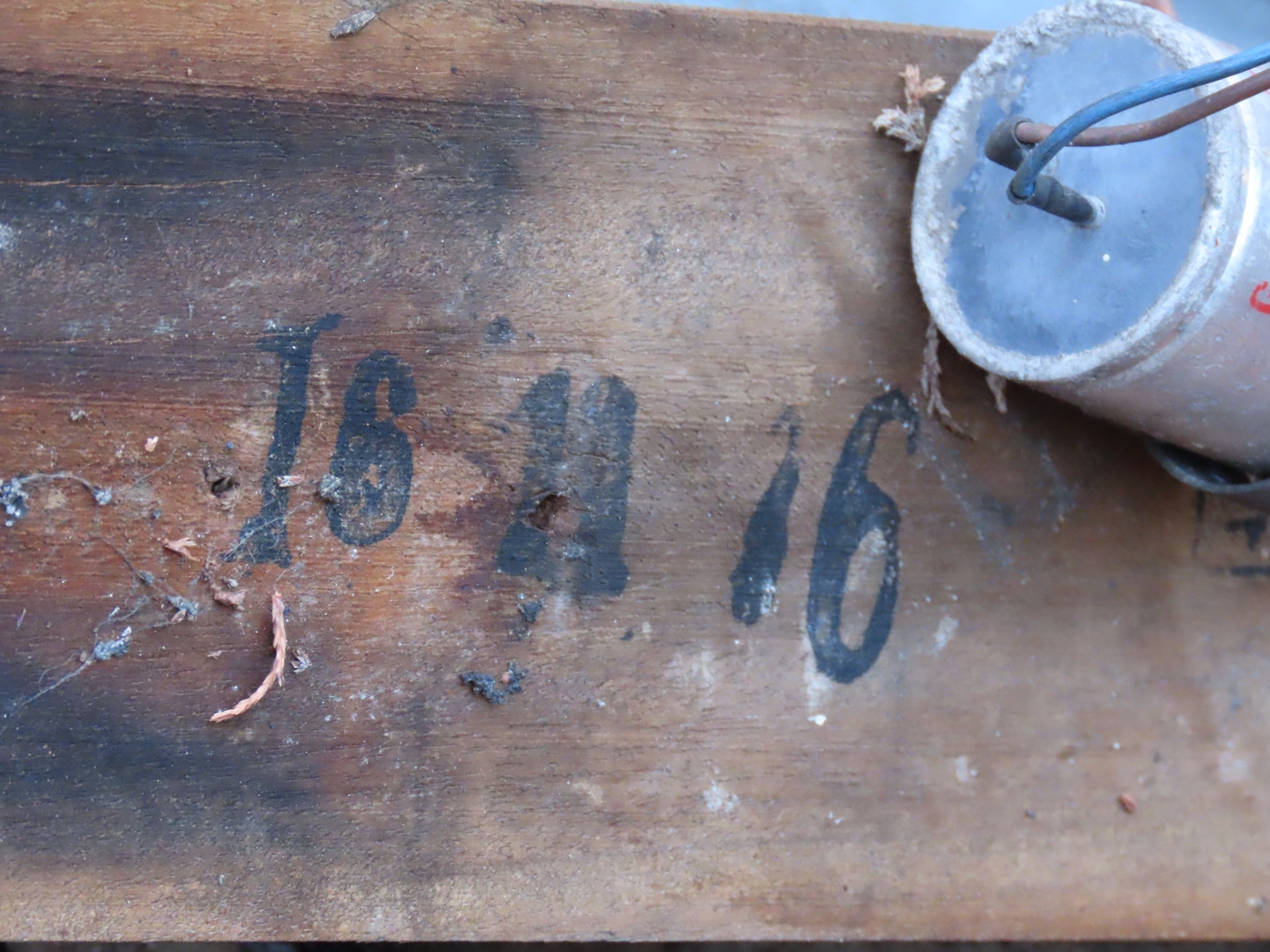 The height difference between the two columns is apparent here.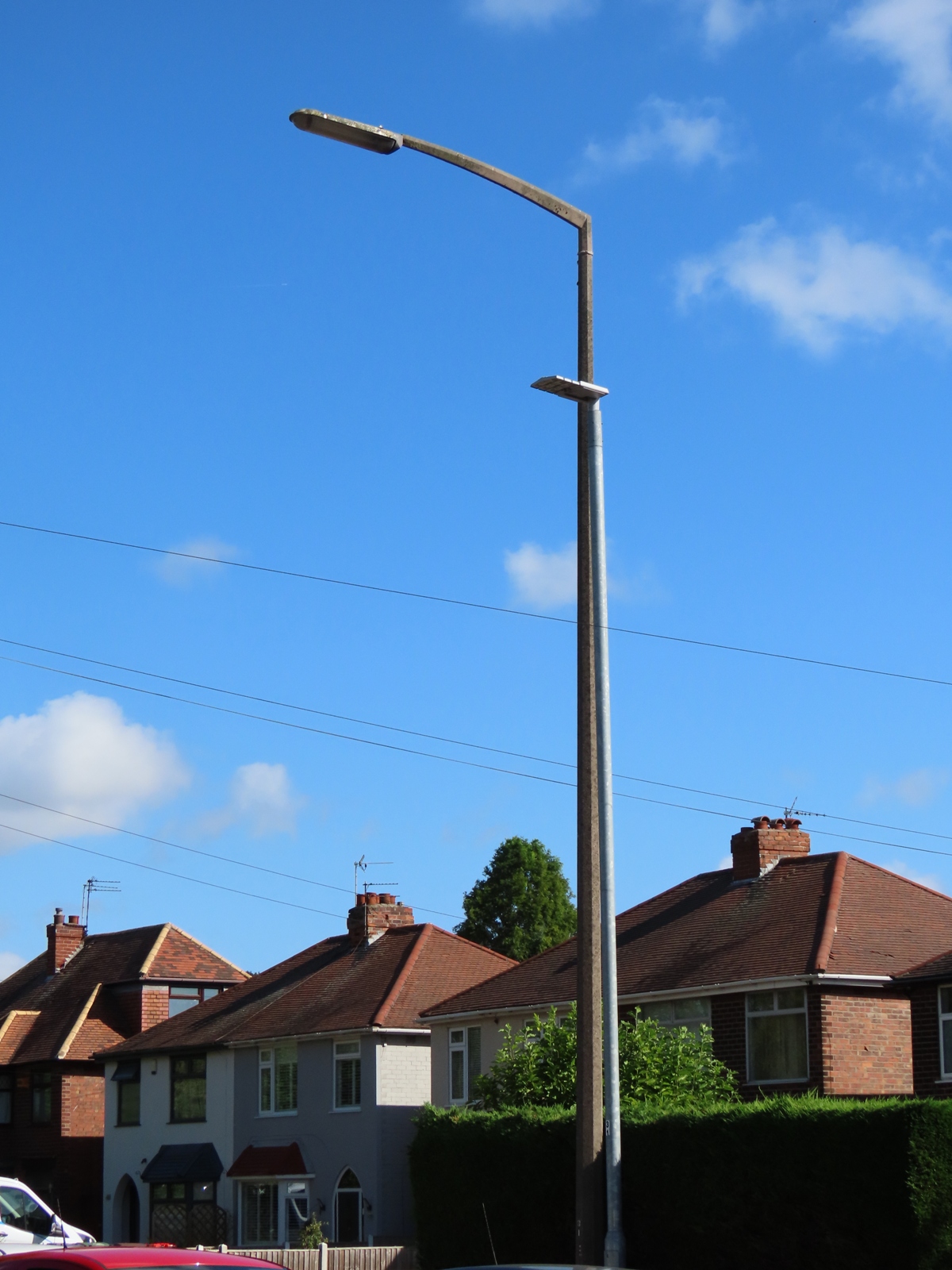 Even the Royce Thompson P42 two-part photocell detector appears to be original to when the column was installed.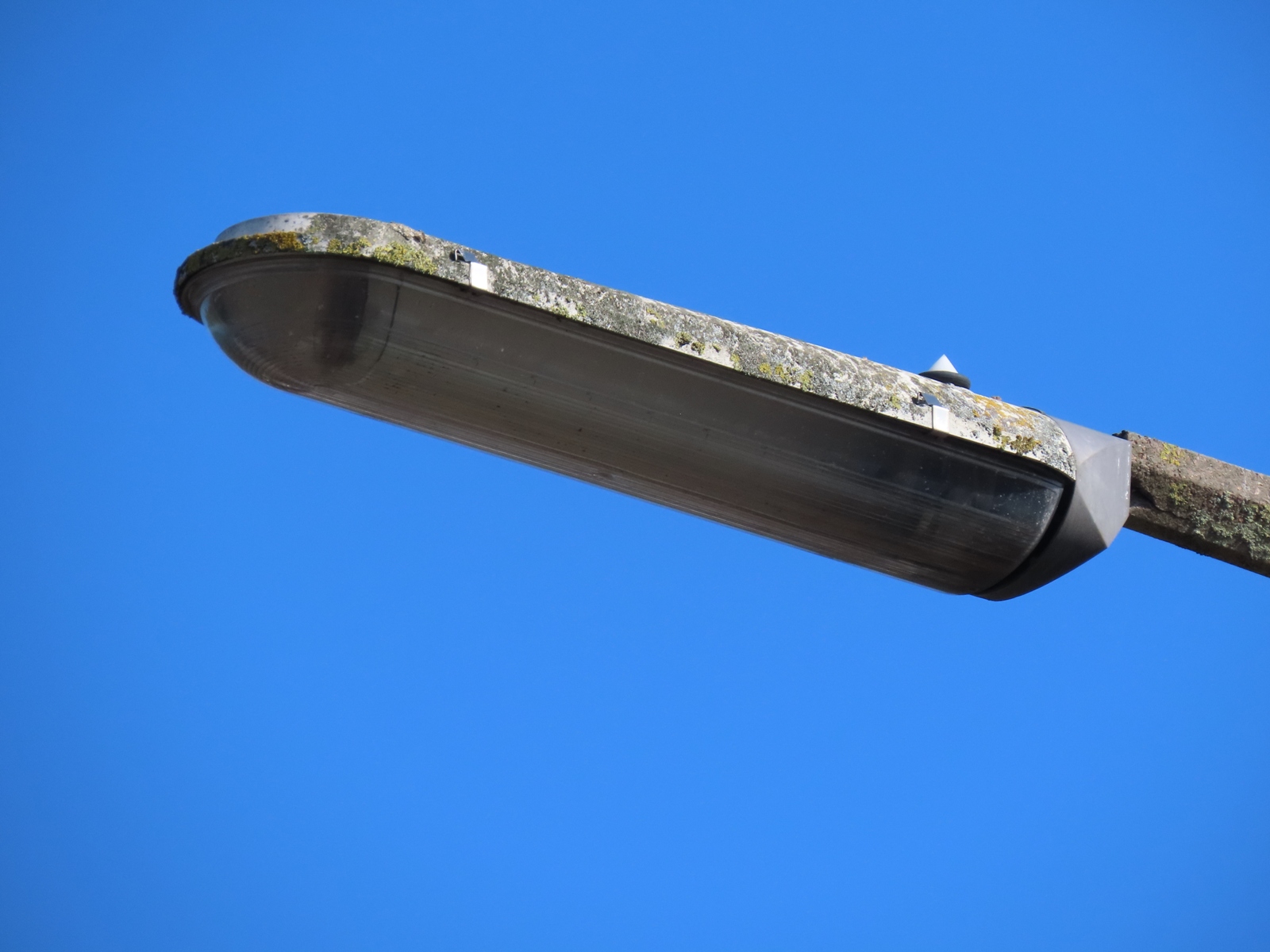 ---
CLICK HERE TO MAKE A MONETARY DONATION
© 2002 - English Street Lights Online