50b. Kennelpak, Off Palmer Drive, Stapleford, Nottinghamshire Situated on the perimeter roadway surrounding this company's buildings are a number of Stanton 8 25 ft (8 m) concrete columns that are sleeved and fitted with gear-in-head Philips MA 50 135 Watt SOX lanterns. Thanks to one of the columns being situated behind a security fence that divides the site from the embankment of the A52 dual carriageway, it avoided being sleeved, meaning that it retains its original angular 'D'-type bracket and stupidly-rare Atlas Alpha 6 140 Watt - 200 Watt SLI/H cut-off lantern. I assume that the other installations were to the same specification when new, although, according to a couple of employees who spoke to me, none of these lights are operational nowadays.
Thank you to the aforementioned employees for allowing me to take these pictures.
The installation is (just) visible from the A52, although picturing it from the other side of the security fence is difficult, and can only be attempted in the winter months, owing to the well-established trees being too dense for the rest of the year.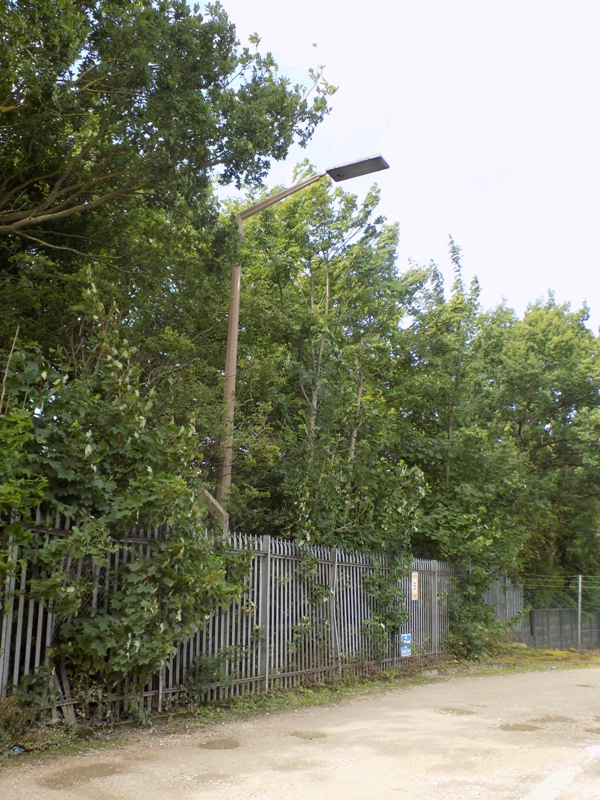 The 'D'-type bracket is in rather poor condition, with spalling occurring at both ends.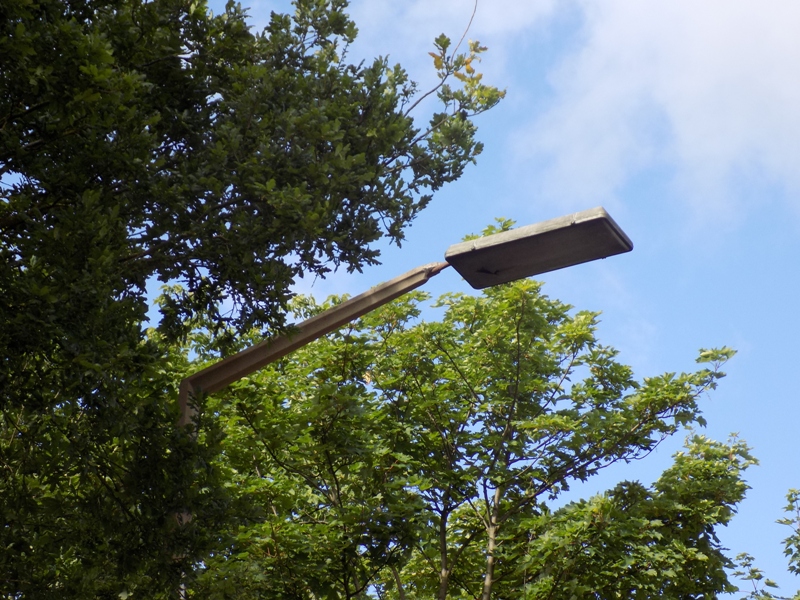 The column end of the bracket has been wrapped in tape in an attempt to prevent the spalling from worsening.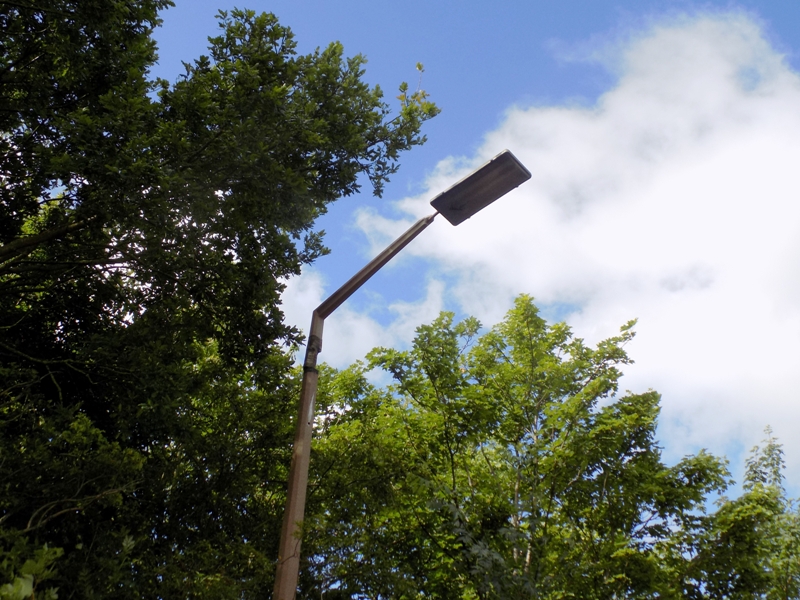 The lantern bears a strong resemblance to its sister product, the Alpha 10. While the Atlas Alpha 6 had an aluminium canopy, this was changed to GRP for later versions.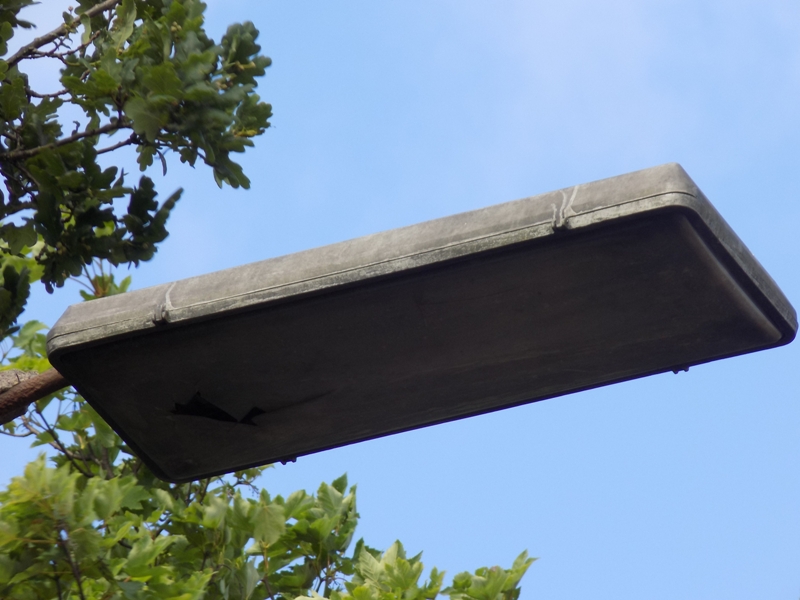 The lantern's acrylic bowl has a small amount of damage towards the rear end. The linear sodium (SLI/H) lamp appears to be missing.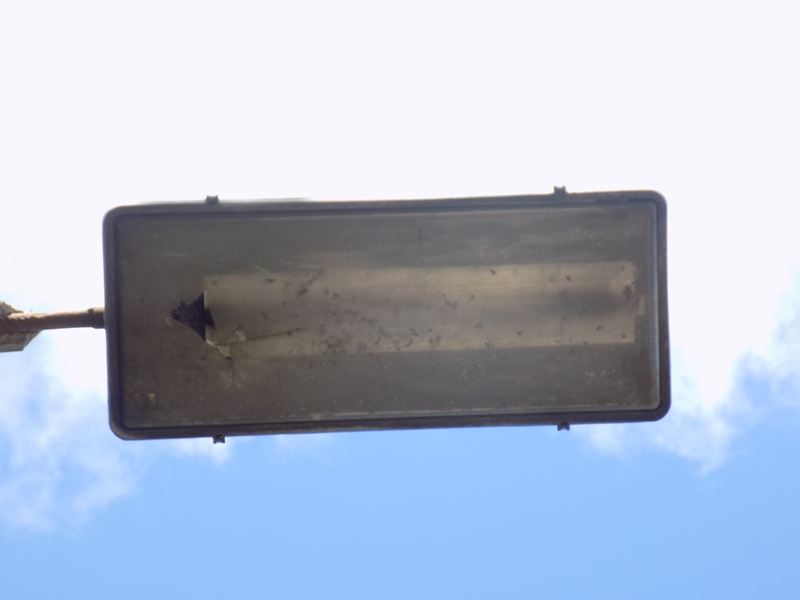 One possible explanation for the use of cut-off lighting around the site is the proximity to the extensive Toton Railway Sidings, although this reason is unlikely, given that the site is some distance from the railway.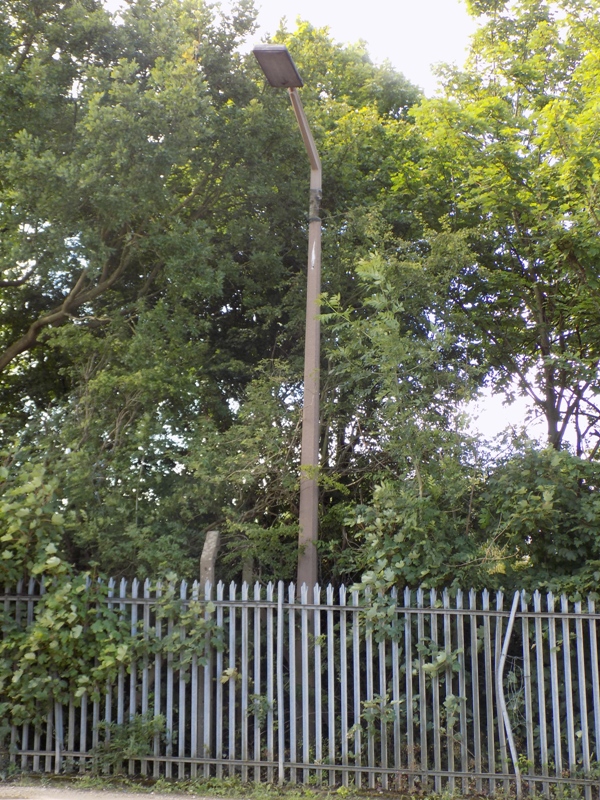 Despite being a very bulky lantern, the relative shallowness of its design means that it must be quite aerodynamic too.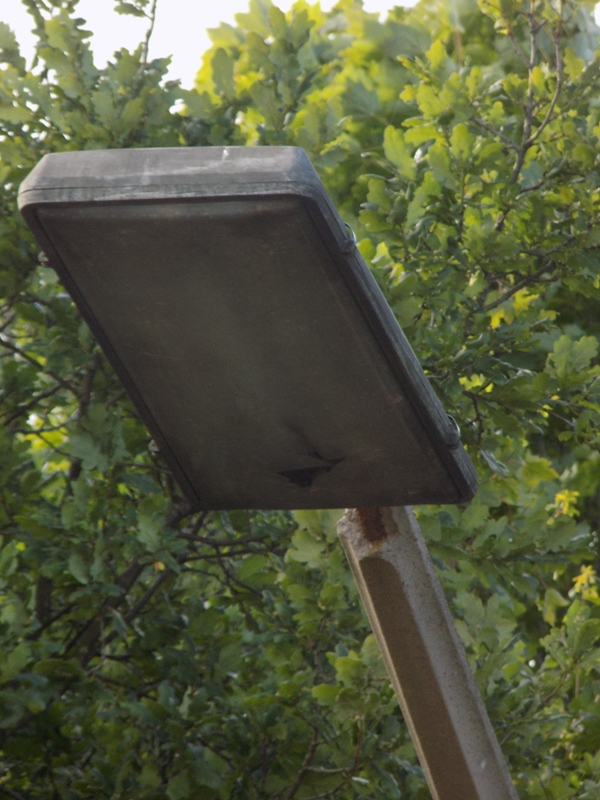 Pointing the camera through the security fence reveals that the column's inspection door remains extant. Curiously, two holes have been drilled in the relative centre of the panel.
---
CLICK HERE TO MAKE A MONETARY DONATION
© 2002 - English Street Lights Online