7b. Chapel St, Spondon. Adjacent the Prince of Wales pub was an aluminium canopied Thorn Beta 79. This was the only one I knew of in Derby; the rest all being the later GRP canopied version, like mine. The photocell resembles an old-style Royce Thompson P5. The lamp inside the lantern is an elliptical high pressure sodium (SON-E) type. The lanterns along the rest of the street are Philips Iridiums (70 Watt SON-T) and further along there are some heritage fittings - a real variety. I am, therefore, surprised that the Beta 79 is still there and hasn't been replaced.
The lantern was replaced in 2007, but fortunately it was saved, and is now in my collection.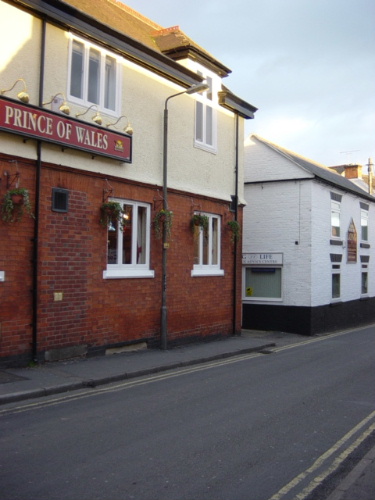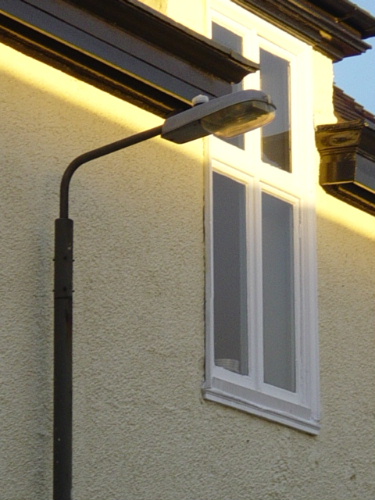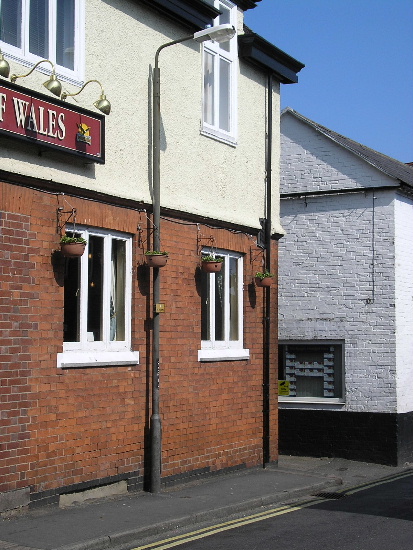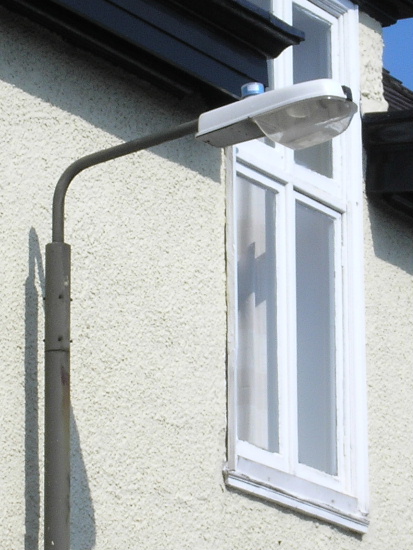 These photographs show the column after the Beta 79 was replaced - with another Beta 79!
---
CLICK HERE TO MAKE A MONETARY DONATION
© 2002 - English Street Lights Online