82A Off Station Road, Beeston, Nottinghamshire. Situated on the site of the former goods yard for the adjacent and eponymous railway station is a side-entry GEC 'Clearmain' Z8128B lantern attached to a column that appears to have been fashioned out of sections of steel pipe. Following demolition of many of the goods yard buildings, this is the only remaining example, although the site is large enough for multiple installations to have existed in the past. With the yard being cleared for a new use, the Clearmain may be on relatively borrowed time, although no signs of any further work occurring were visible in December 2020, when the pictures below were taken.
The road bridge that passes over the railway line serves as a handy vantage point for photographing this installation, though a camera with a strong zoom lens is advisable too.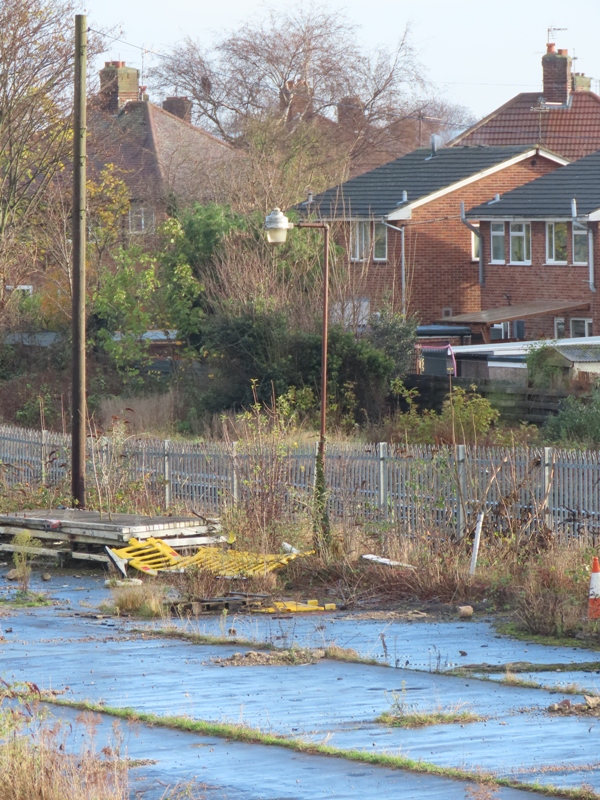 With this example having a tapering bowl, it is likely to be a later version than my own is, with this having a straight-sided bowl. The bowl clip is not attached correctly, allowing the bowl to hang slightly on its hinged support ring. Within the lantern, an elliptical lamp is visible. The NEMA photocell attached to the top of the lantern canopy is not original, though the lantern's design does make this position ideal for accommodating a NEMA socket. Notice that the horizontal section of pipe is fitted with a spigot reducer, bringing the diameter down the required 13⁄4′′ (42 mm) for the lantern.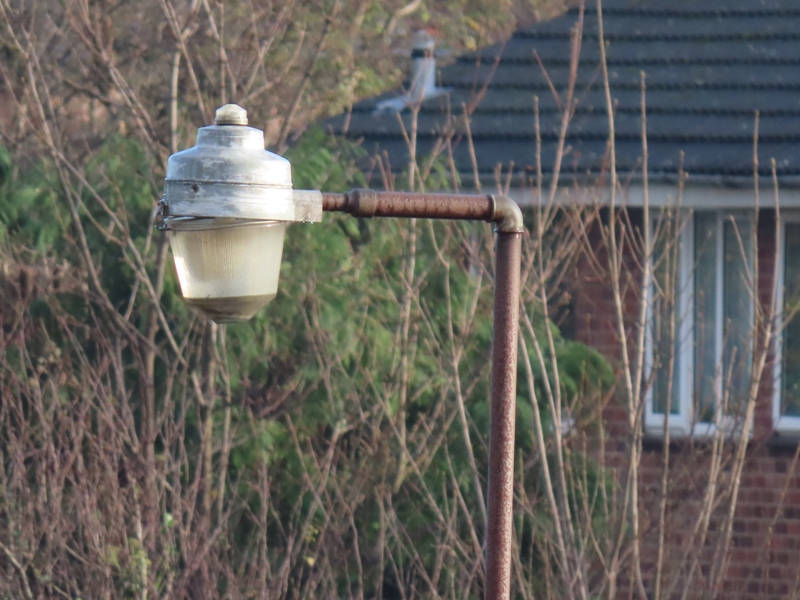 Sadly, by November 2021, the site redevelopment had progressed considerably, and this installation had gone.
---
CLICK HERE TO MAKE A MONETARY DONATION
© 2002 - English Street Lights Online