An illuminated 'Turn Left Ahead' signplate has been fitted to the column shaft at some point. Notice above this that tape has been applied to the shaft; this is presumably in an attempt to prevent the concrete from cracking any further than has already occurred at this point.
Another addition to the installation (specifically, the lantern) is the Royce Thompson P42 two-part photocell detector; the lantern originally being operated by a time switch (or at least, this is highly likely to have been the case). Notice the trough-shaped reflector above the lamp; the shape being necessitated by the bulky 1950s' lamp control gear, which may still be extant within the lantern.
The elegant 'B' style of bracket is relatively uncommon (not that un-sleeved concrete columns are exactly in abundance in 2015!), and I can only assume that its tight curve immediately behind the lantern was a reason for this - some lanterns would simply be too long to be accommodated.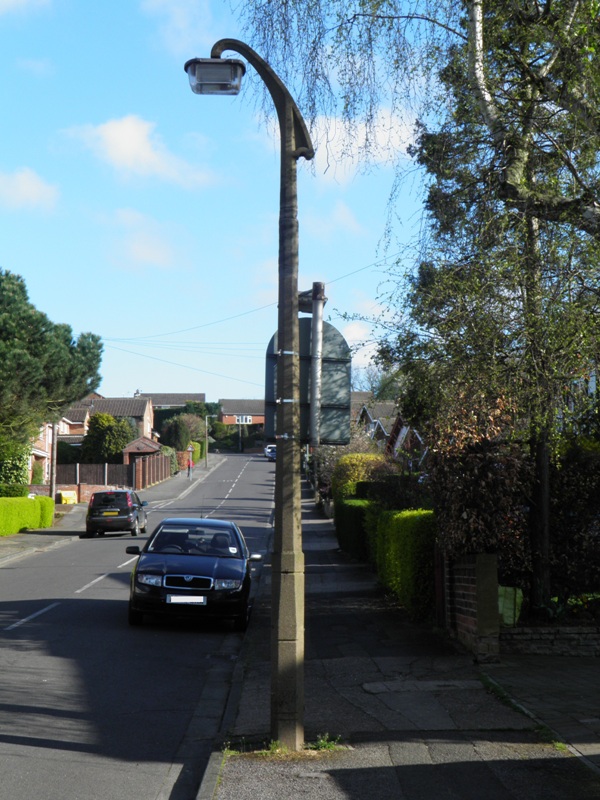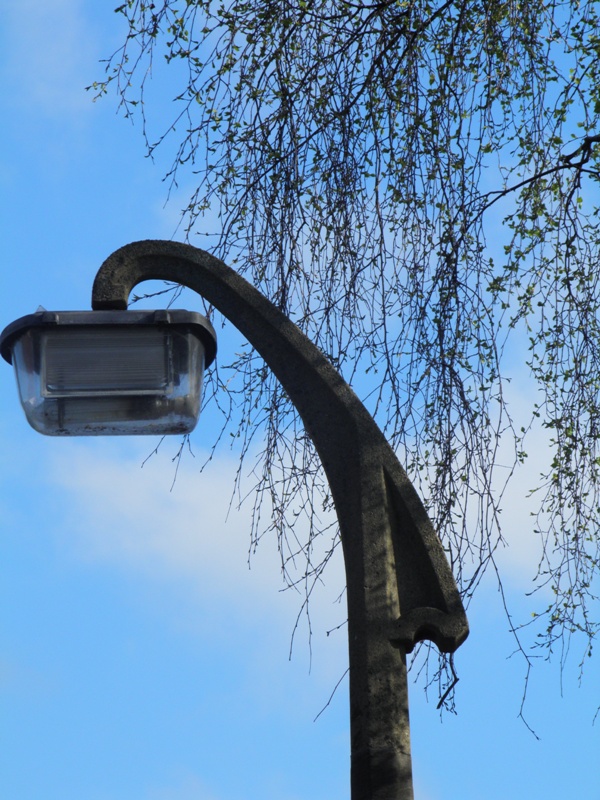 The distinguishing feature of the HW-505 lantern is the wider curve to the front of the canopy and bowl, compared to the much narrower curve at the back of the lantern.
The lantern appears to be in excellent condition for its age - nothing a little elbow grease and warm soapy water wouldn't solve, anyway! Notice the asbestos-sheathed internal wire to the right of the refractor panel.
By 2021, this installation had been confined to history, with a new column supporting a Holophane V-Max LED lantern being positioned close to where the concrete column had been.
---
© 2002 - English Street Lights Online