83. Abbey Road, Beeston, Nottinghamshire Similar to the installation seen elsewhere in Beeston, a Stanton 7B concrete column supporting an ELECO HW-505 top-entry lantern remains in nightly service in April 2022. I assume that the installation survives thanks to it never having been sleeved when the rest of the concrete columns along the road were - these all being the smaller 10F type, which requires a different type of sleeve. With all other lights along the road now running LED lanterns, I would think that this installation is on borrowed time, with a whole new column being required in due course. I was told, initially, that I could have the lantern when the column was replaced, but was informed subsequently that the installation will be donated to the Erewash Museum.
The column is the first from Wollaton Road.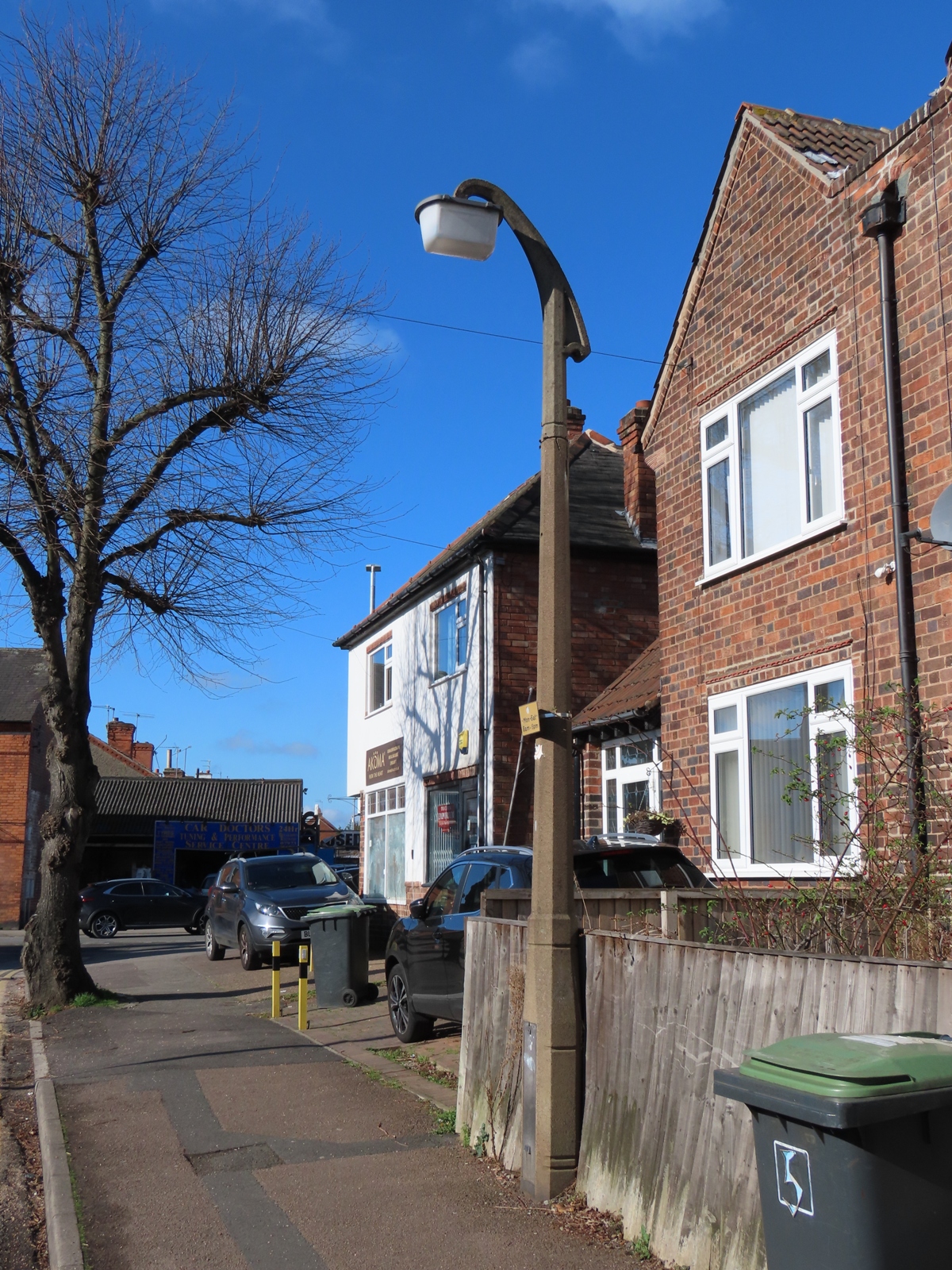 The column is beginning to show signs of cracking in its shaft at the join with the bracket, but the installation is, otherwise, in good condition for saying that it must have been the best part of 70 years old when pictured.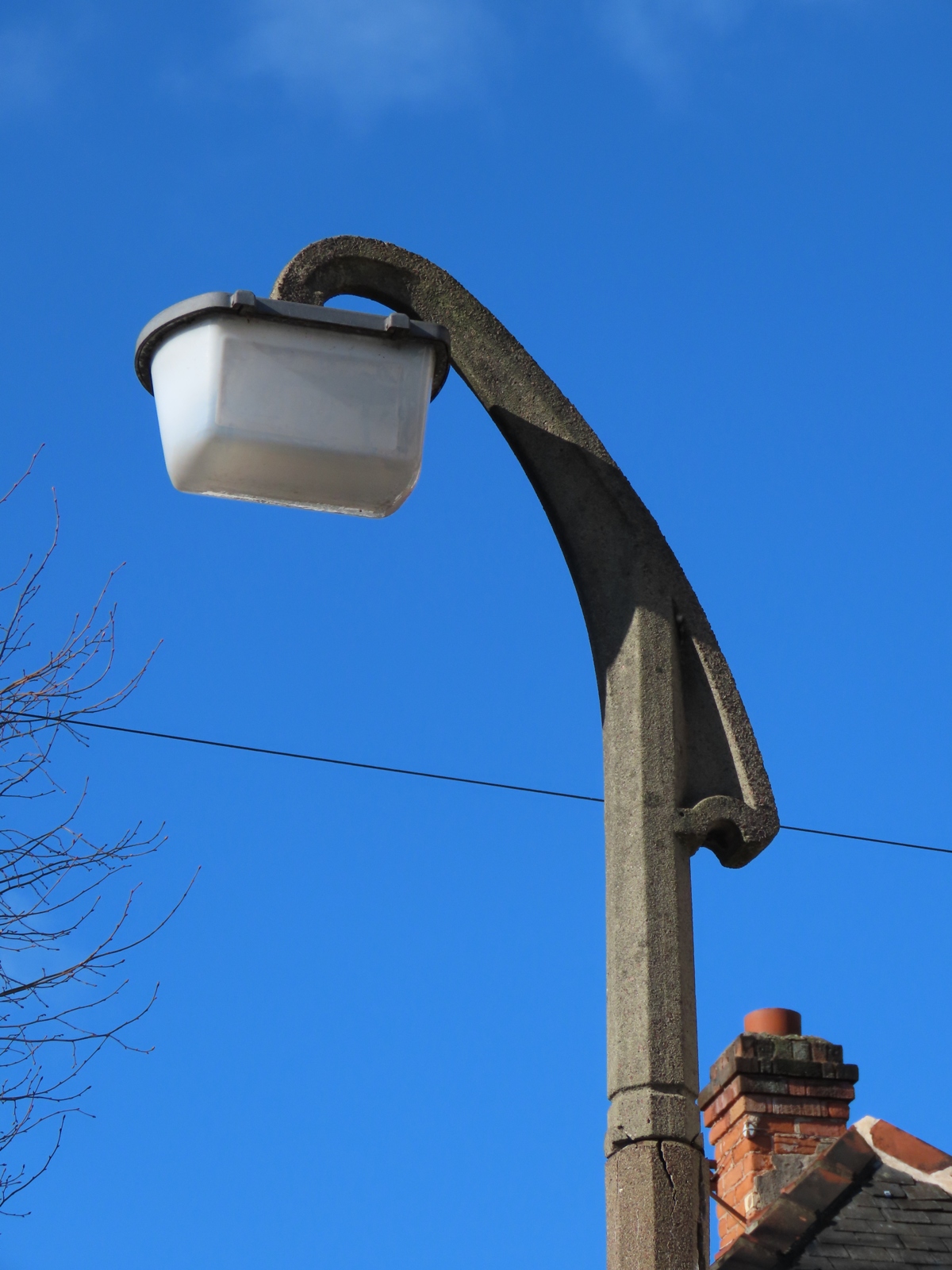 The HW-505's bowl has become translucent through age, which must make it look particularly striking at night when the distinctive low pressure sodium glow shines through it.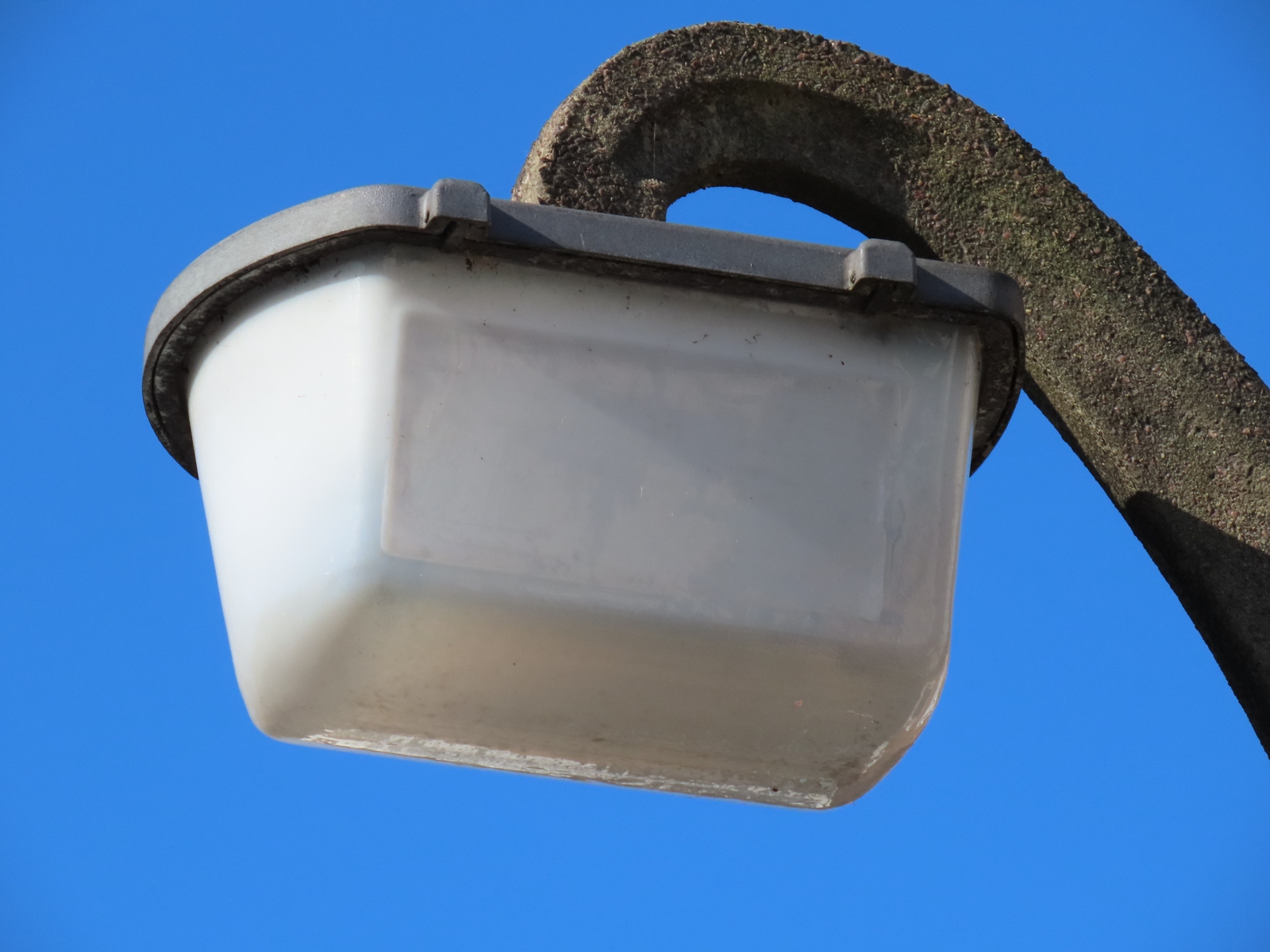 Even the underside of the bowl is relatively unclear, although the lamp is just visible within.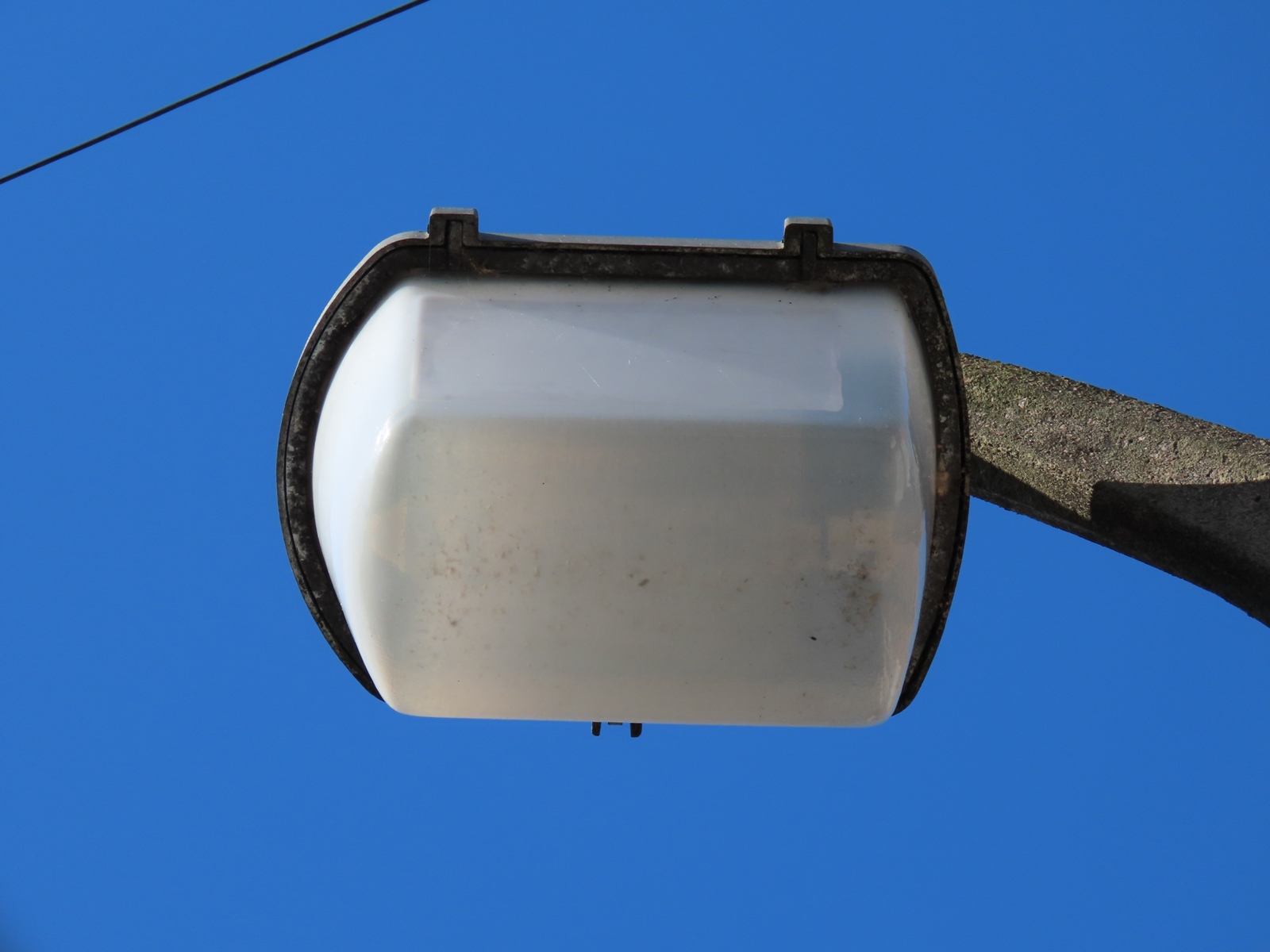 The lamp control gear has been replaced over time, and at some point, conversion to two-part photocell control (in this case, a Royce Thompson P42E type) has occurred.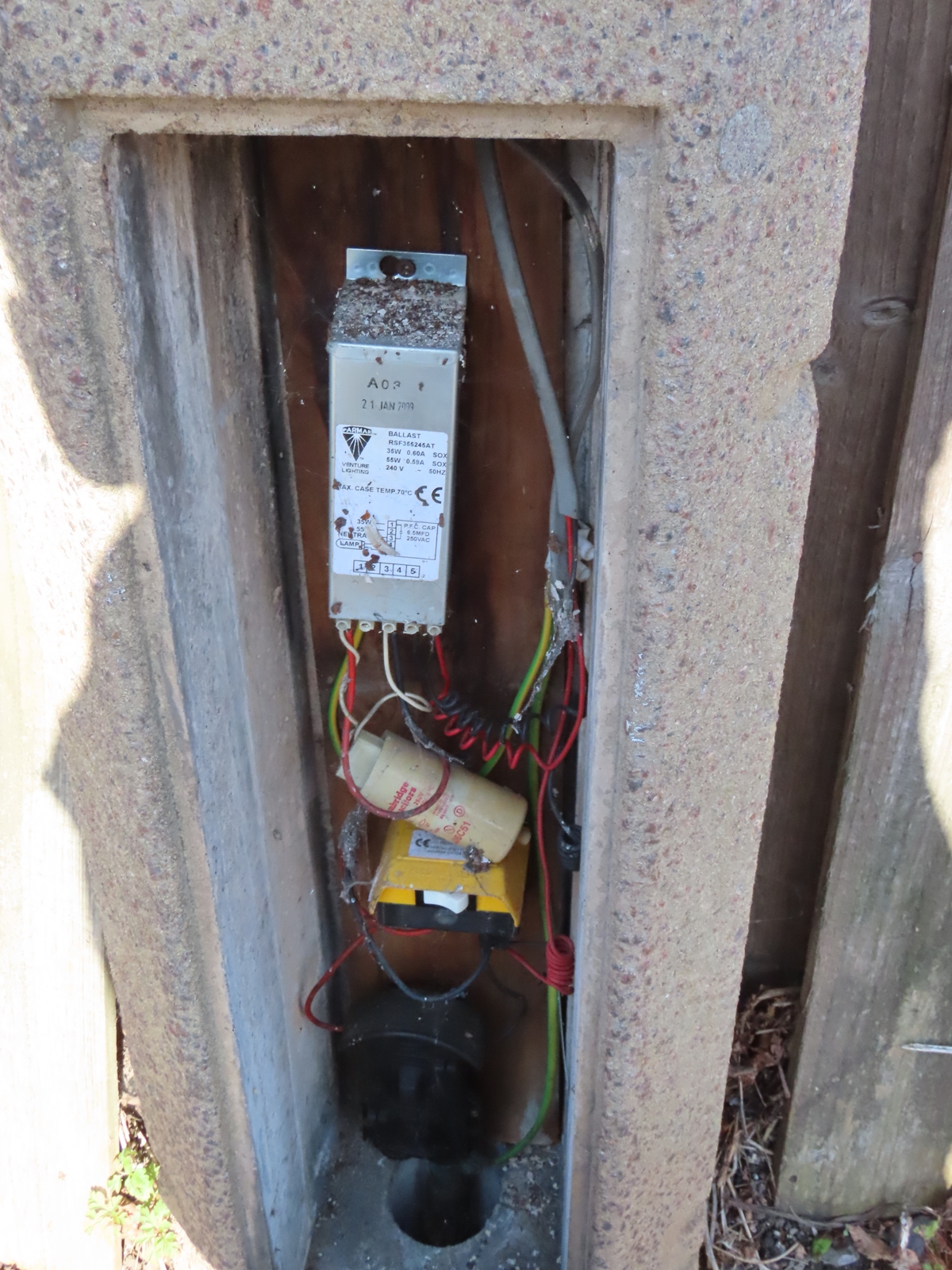 A full-length view of the other side.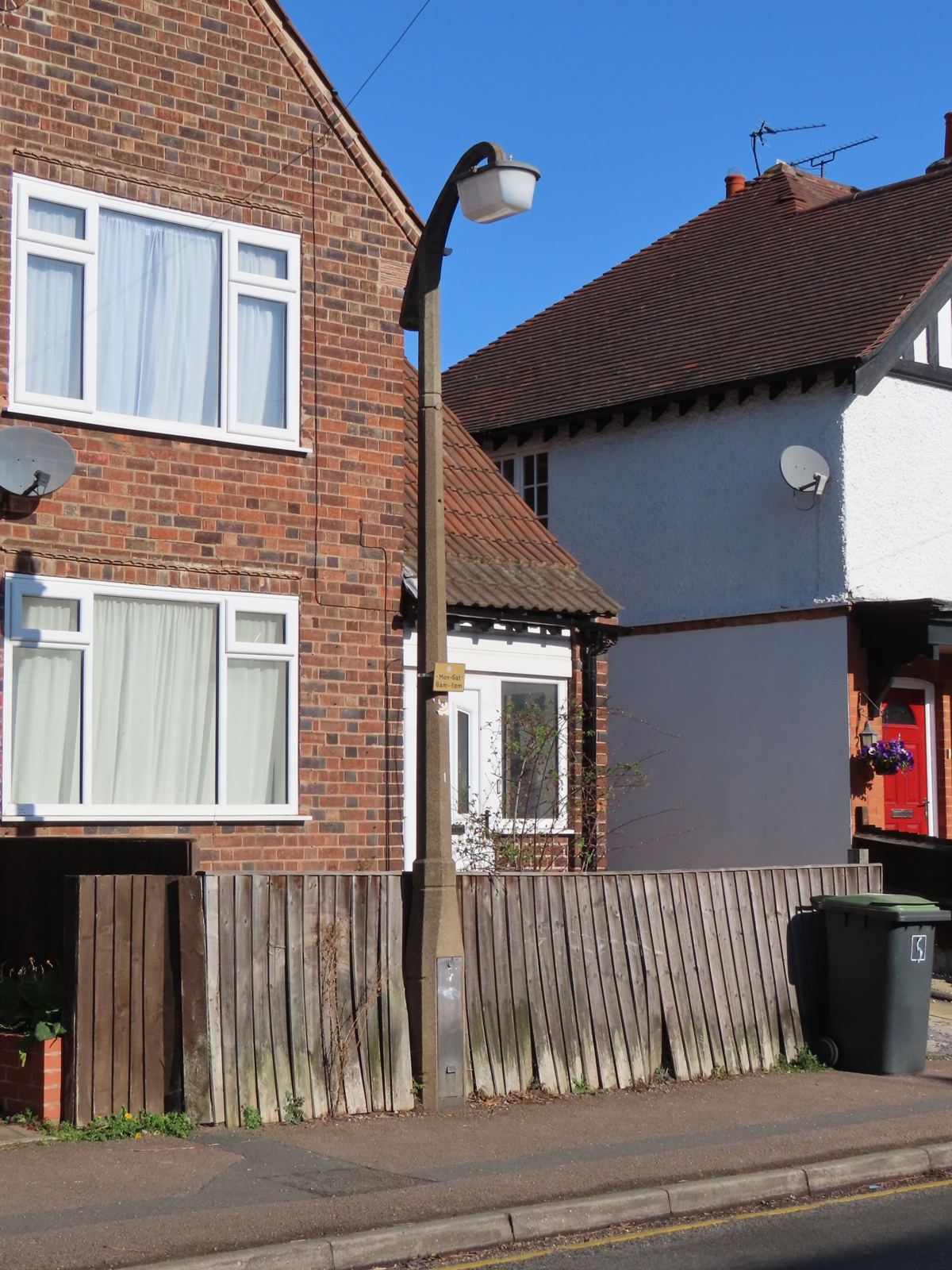 Along with the single bowl clip, the P42E detector is visible here too.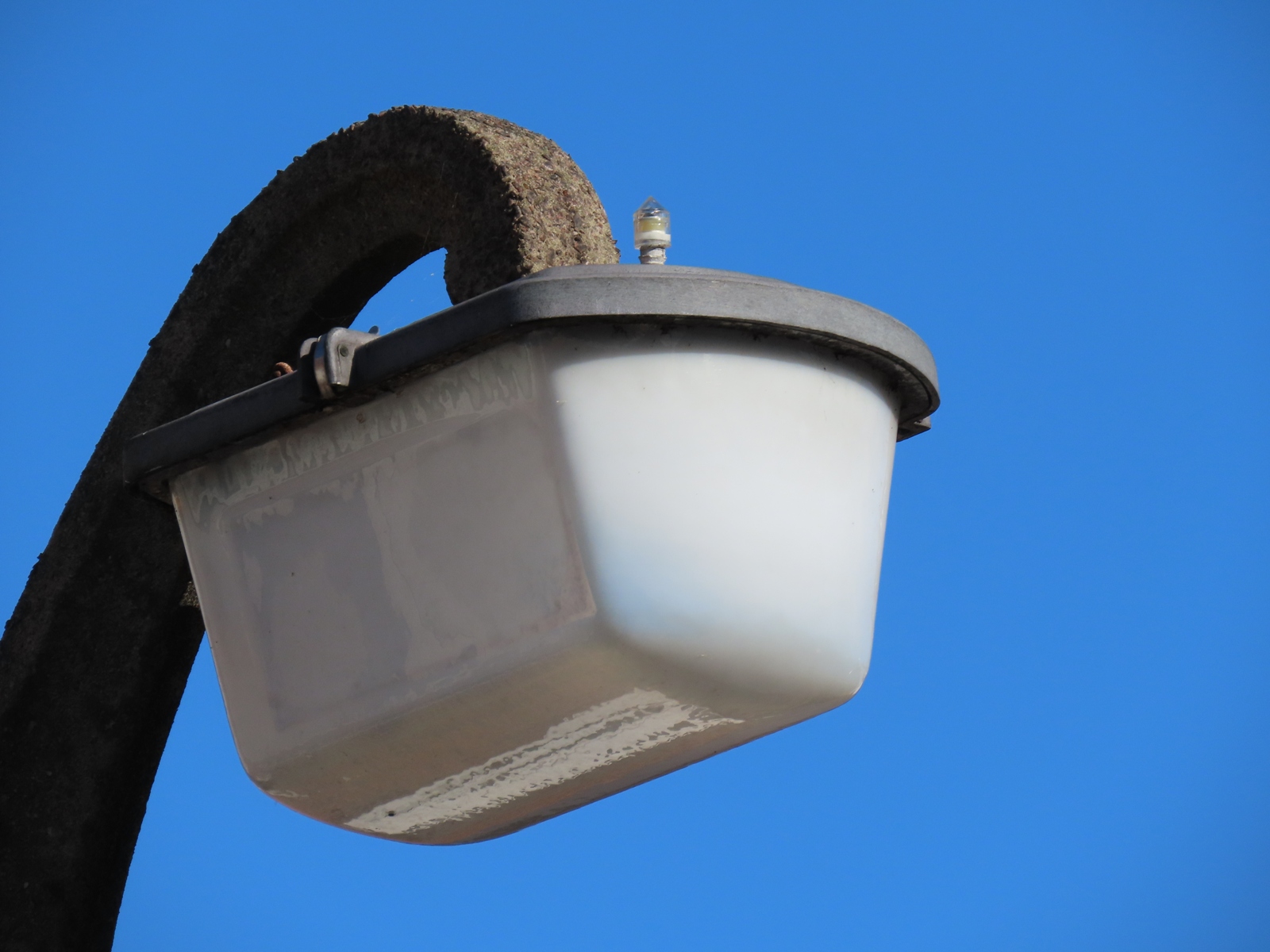 ---
CLICK HERE TO MAKE A MONETARY DONATION
© 2002 - English Street Lights Online