97g. Stowe Road, Stowe, Lichfield, Staffordshire. Attached to the structure of a footbridge linking a communal parking area with Stowe Pool is a Thorn Gamma 9 post-top lantern. Given that this lantern was removed from Thorn catalogues by 1973, the installation (and therefore, the bridge itself) was no newer than 47 years old at the time of photographing in May 2020. When new, there may have been more Gamma 9s installed on the bridge; however, the rest of the lights these days are Siemens SRL 8s - the very low mounting heights of the lighting units making them likely targets for vandalism over the years, and I am surprised that this example has not, similarly, fallen victim.
The lantern, as viewed from ground level.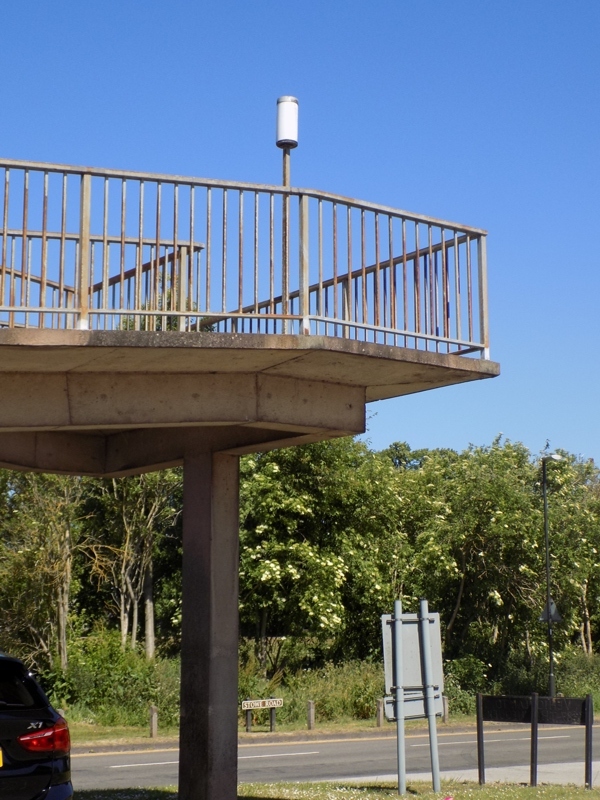 Ascending the bridge allows the means of attaching the lantern to the metalwork to be examined in closer detail. I assume that a 76 mm spigot is welded above the narrow square-based vertical section, and the lantern attaches to this.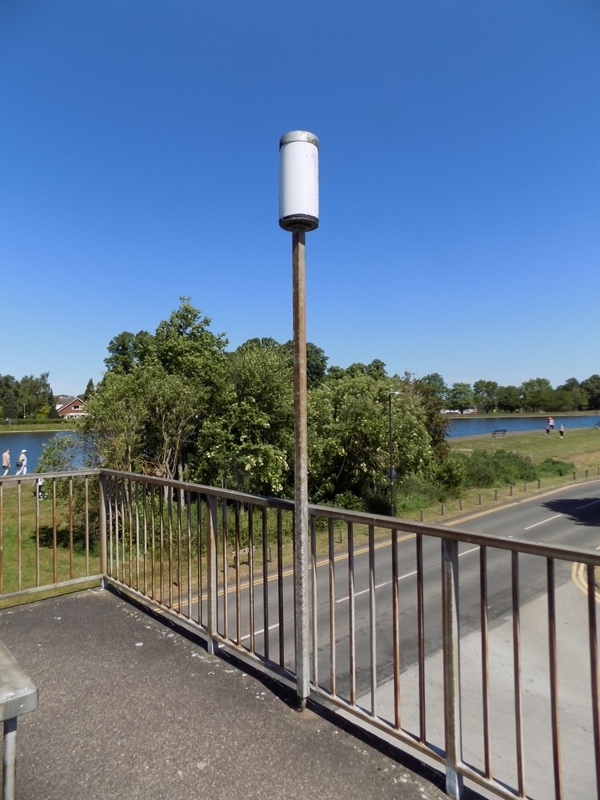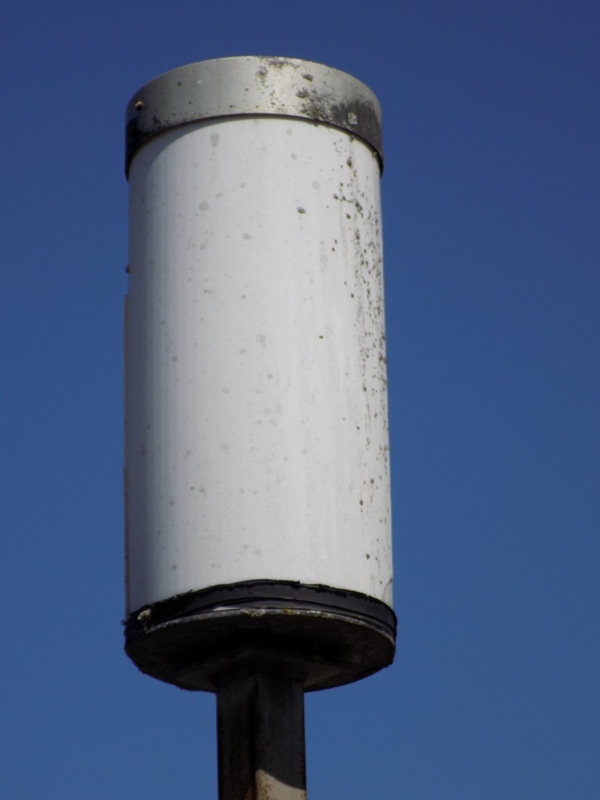 A crack has formed along much of the length of the bowl, requiring the use of tape to hold the assembly together. This appears to be the shortest version of the Gamma 9, which was 508 mm (20 inches) in height, and could accommodate a single 150 Watt / 200 Watt GLS lamp, or an 80 Watt / 125 Watt MBF lamp. The next size up was 635 mm (25 inches) in height, and was designed for 35 Watt / 55 Watt SOX lamps. Finally, the longest version, designed for two or four 600 mm (2 ft) 40 Watt fluorescent lamps, measured in at 762 mm (30 inches).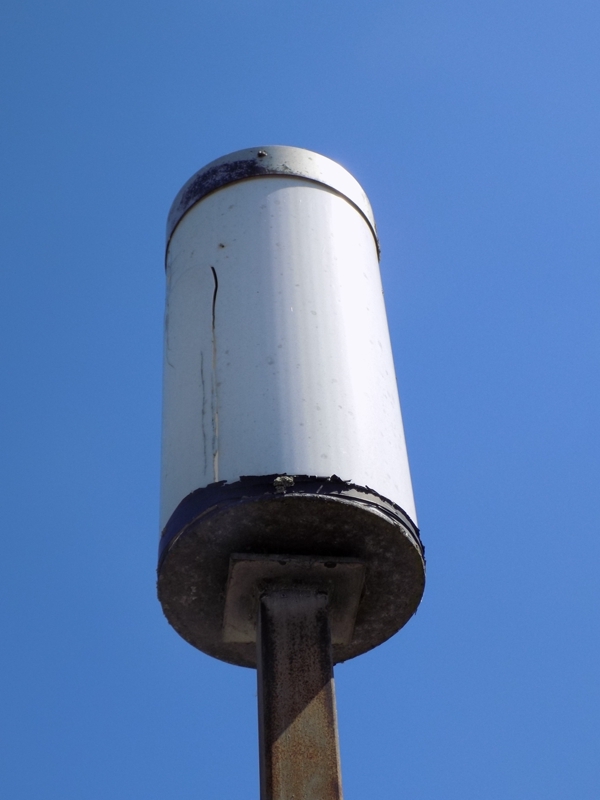 ---
CLICK HERE TO MAKE A MONETARY DONATION
© 2002 - English Street Lights Online